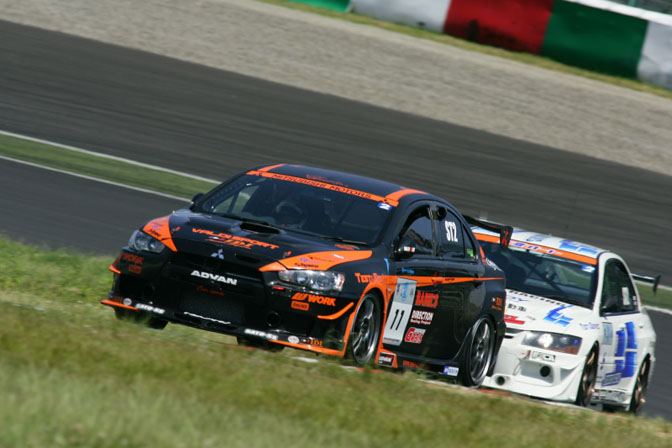 One of the things I regret from my time in Japan is never getting the chance to go to a Super Taikyu race. Super Taikyu might not be as glamorous as Super GT and its OEM participation, but I love the fact that Super Taikyu cars strongly resemble their street-going counterparts. The current Super Taikyu roster consists of Civics, Integras, Z's, BMW's, and others which are divided into separate classes. AWD cars are also represented well in Super Taikyu with a number of Evos and a single Impreza that run in the ST-2 class. Here are a few photos, found in Car@Nifty's coverage of the '09 Super Taikyu season.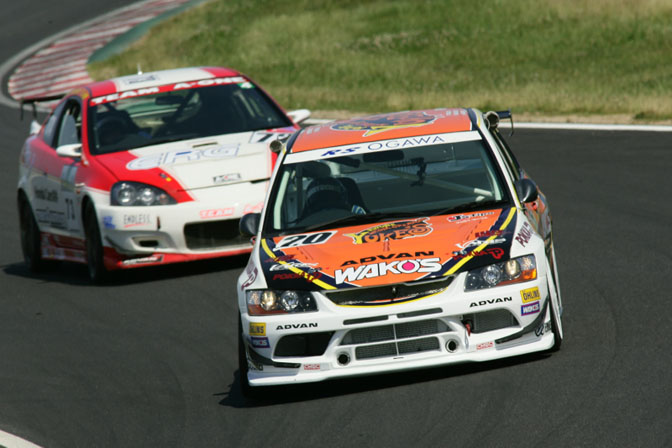 Ryohei Sakaguchi in the RS Ogawa Evo IX running away from a slower ST-4 class DC5 Integra.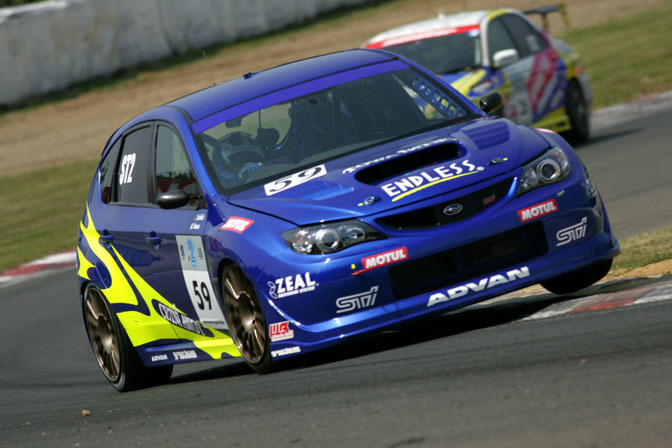 The only Subaru currently running in the series is this GRB Impreza driven by Manabu Osawa.The older GDB style used to run as well, but I haven't seen one for a while.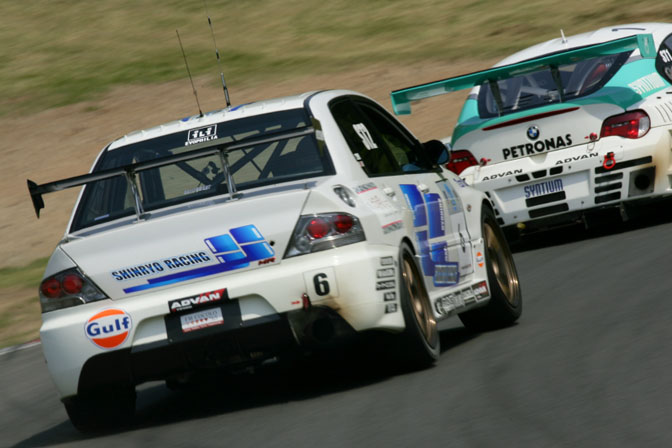 The Shinryo Racing Evo IX running behind a BMW Z4 from the ST-1 class.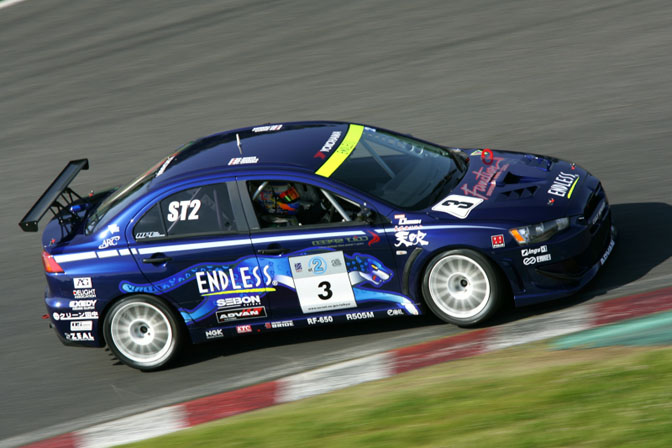 Evo X's also run in ST-2 alongside their older siblings. The Endless Evo X is currently sitting on top of the points standings in ST-2.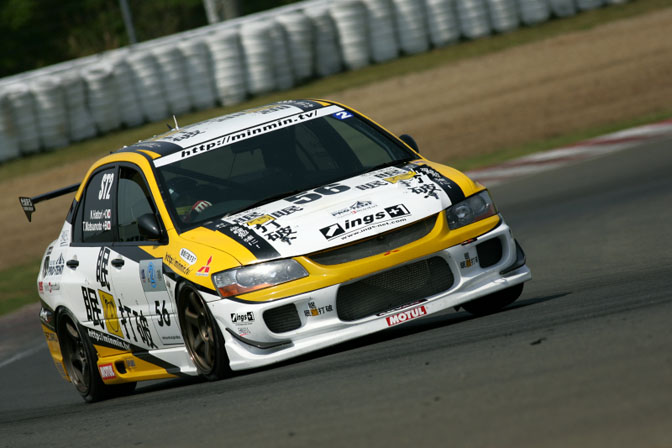 Well known driver Naoki Hattori running in his Evo IX, campaigned with support from a Ralliart shop in Kyoto.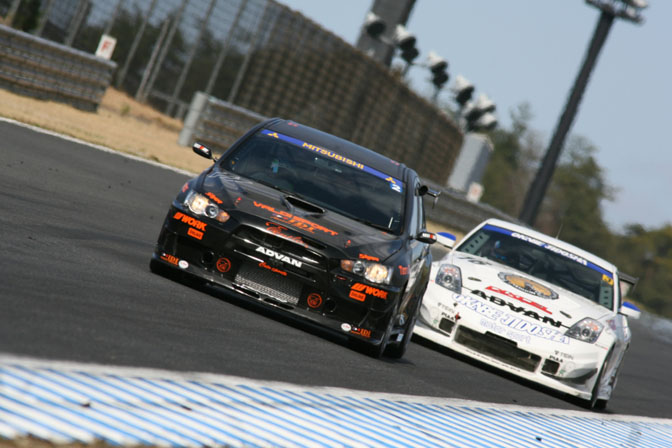 The other Evo X running in ST-2 is the "Test and Service Racing Project" car, seen here running with an ST-3 class Z33.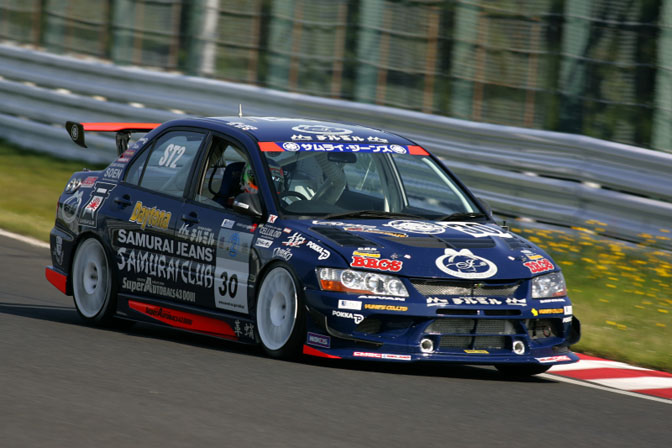 This Evo IX is supported by the Samurai Jeans company (they make kick ass old school-inspired apparel) and Daytona Magazine.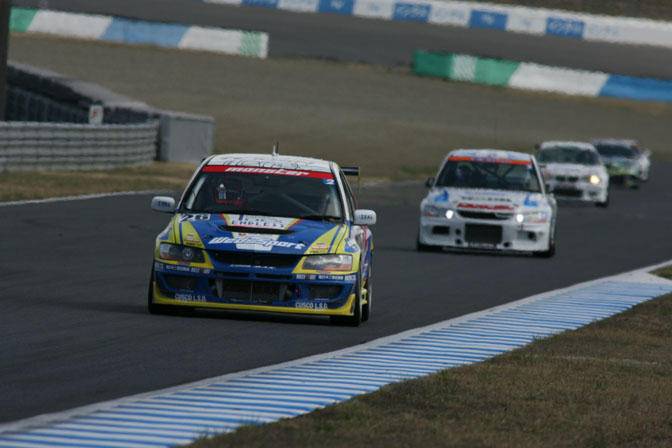 Finally, a shot of the Tarmac Pro Racing Team car running on the road course at Twin Ring Motegi in the opening race of the season.
For mor Super Taikyu action, check Car@Nifty's coverage. As far as I know it's the only place on the net that regularly covers this series.
-Mike Garrett