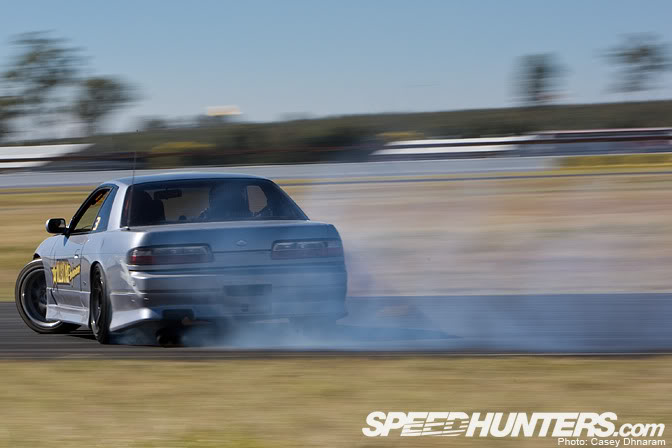 A week ago or so me and some mates headed out to a private drift day at Queensland Raceway here in Australia.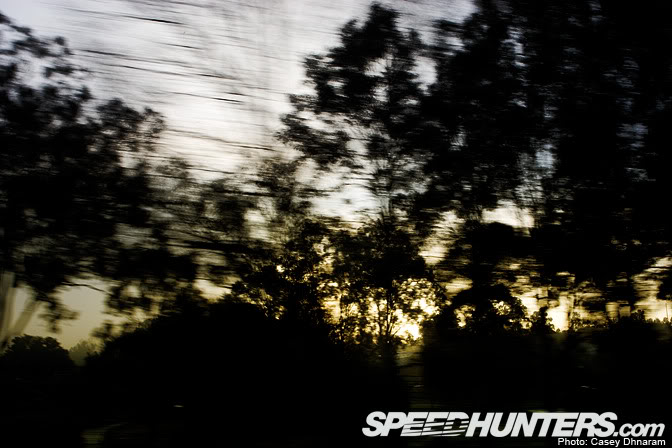 This day, was just one of those days, 5:30AM wakeup in winter, at the stage where you can't see 2 meters past your front door there is that much fog. The air is crisp and you're full of adrenalin for a big day! These events are held monthly during the week, and I missed out on two last semester, but I was lucky to get this day off and I'm glad i did!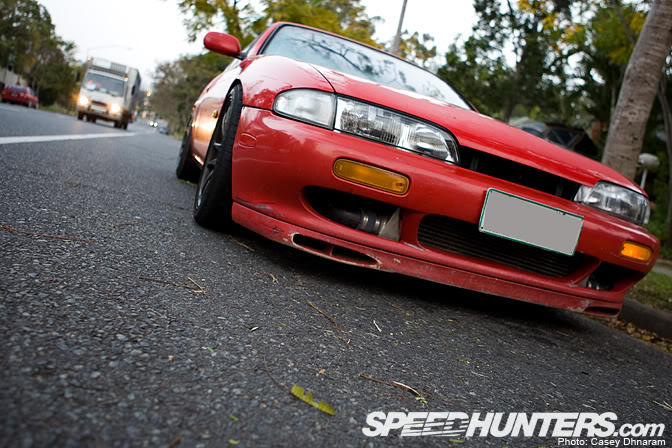 Myself and Robo in his Hachi Roku met up with the local car crew and thought it would be an ideal option to cruise to the raceway as a group. We got to the meeting point and there where a few extra cars which brought more excitement.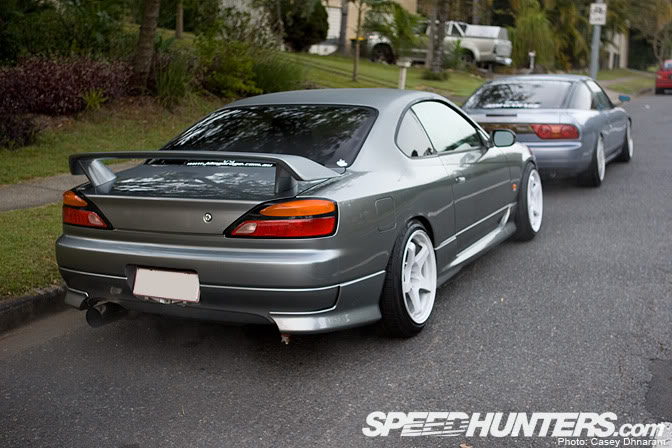 You may know this S15 from my previous post.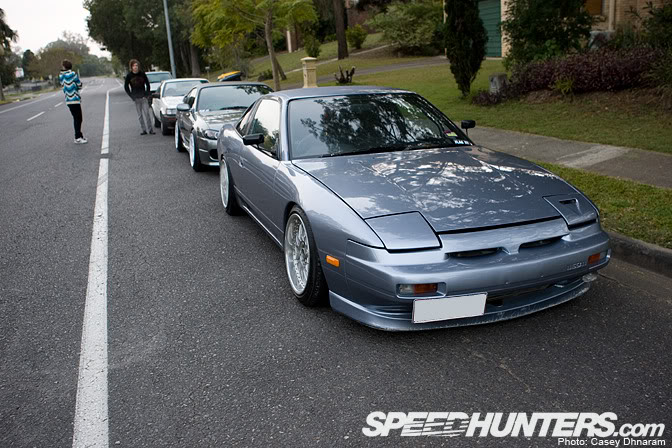 Along with Zac's best mate Glenny his 180SX was looking great with Work Rezacs fitted onto it! Shame he only got about 1 lap of the day before the SR20DET blew up, but he has already taken the motor out and getting ready for a full rebuild.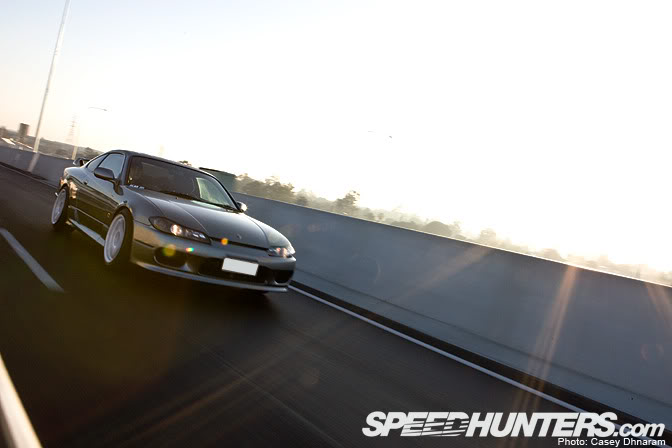 Finally we were on our way, we left around 7:15AM just as the sun started to warm, I loved this shots of Zac's S15 cruising along the new motorway.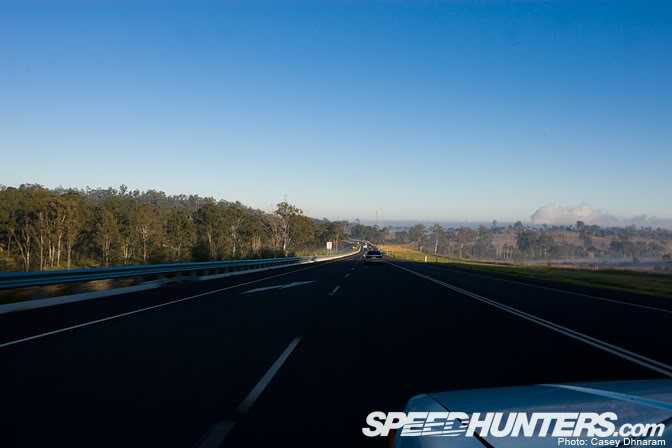 They say on foggy mornings it will be a super clear day, as you can see here.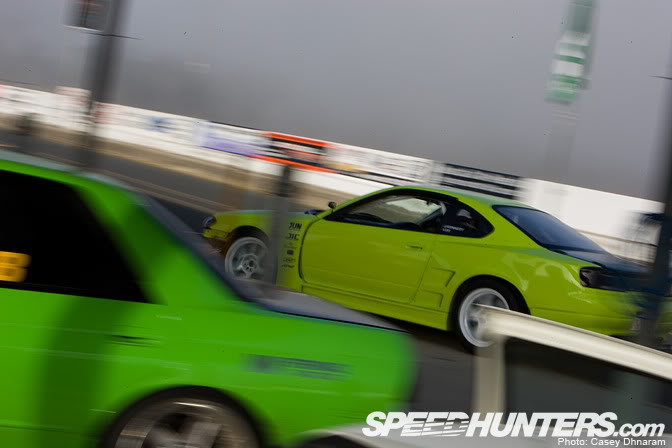 We eventually got to the track and checked out our friend Jerome's new S15, with a fully build JUN motor with around 500+ hp. One thing that set me off about it was the Drift Reks… for me that ruins the car. Shame he didn't leave his TE37's on that he had on the weekend before. As you can see in this photo the fog was super thick at the raceway.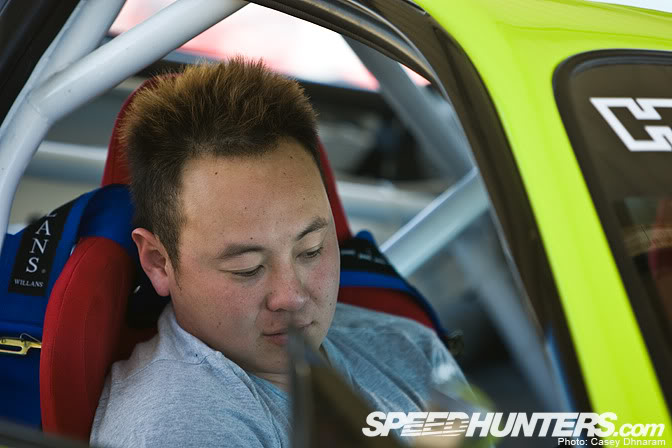 Here's a shot of Jerome.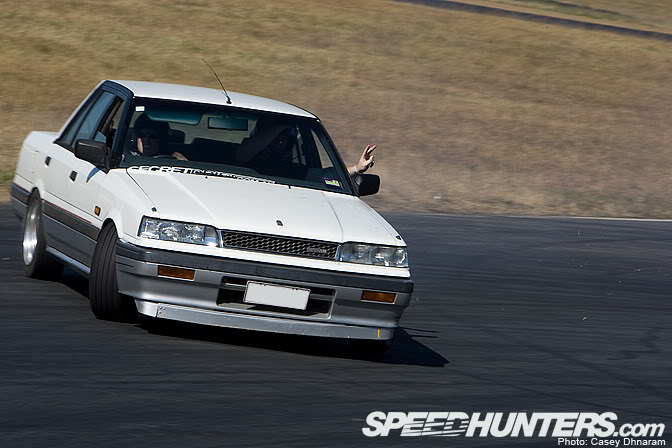 If there was one person to give credit throughout the whole drift scene, it would be this guy here, Nick Rombouts. RB30DE, No handbrake, No Turbo, Manifold Leak, Ruined Coilovers and to finish it, the car was fuel surging the whole day, yet he managed to still bake 2nd and keep on going. Each time he'd come through with a huge smile on his face, and I can just tell he'd rather be no other place!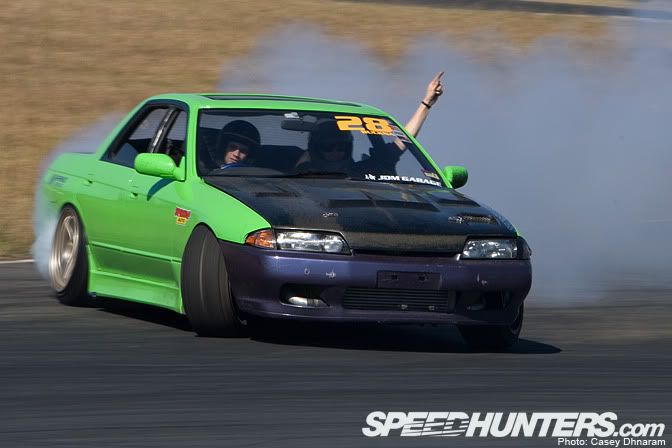 Daniel Buchna was driving well all day, apart from when his gauges where beeping at him after every lap haha, that's a RB for you!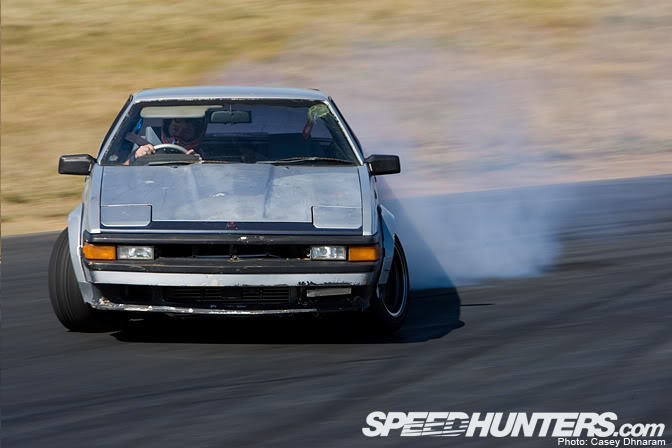 John from Auzoku, recently got this celica/supra and it was his 2nd or 3rd time at QR and he was driving great!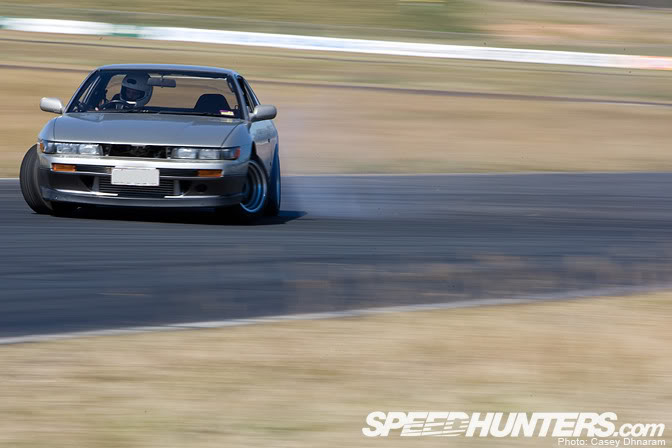 This S13 with 15's looked nice on the track and his driving was so consistant and was going all day!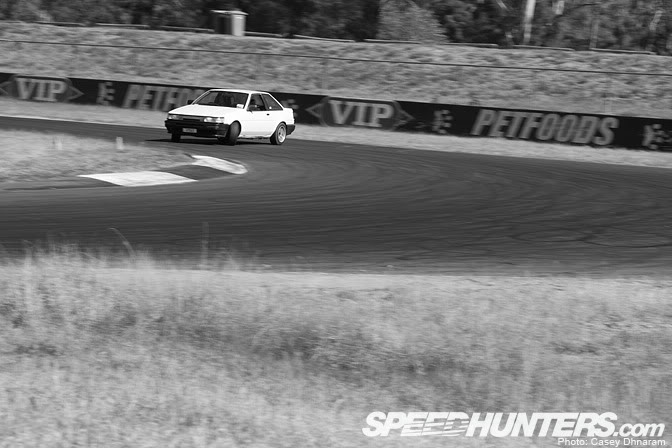 Robo, as always pulling big entries in his little 86 into the dipper, so much fun to watch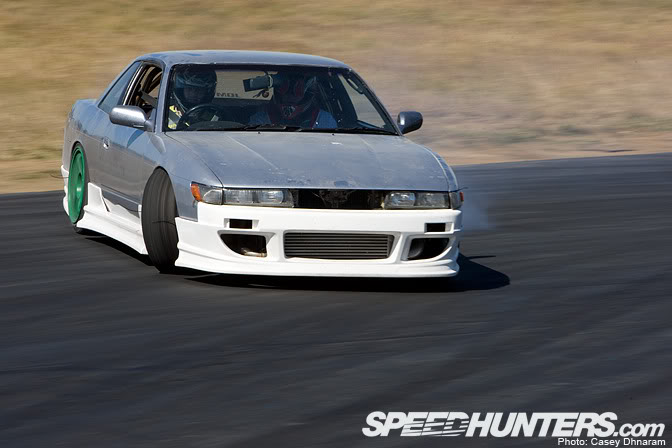 Hughesy, hasn't driven in abot 6-8 months due to his recent sale of a JZX90 and a purchase of a mint S13. Its not 100% finished yet as the kit still has to be painted and a few more minor things need to be adjusted, but he was cranking it all day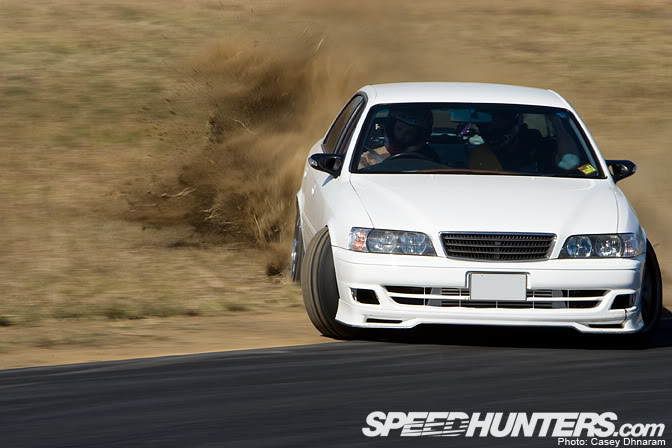 Snoopz, JZX100; a lovely street car that lights up 3rd gear with tight fitment! What else could you want?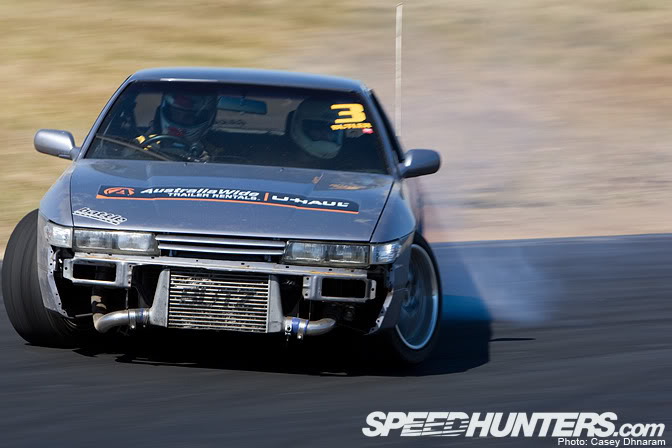 Jensen, previous owner of a SR20DET 86, new car S13,  was driviout on track all day apart from a few minor leaks in the intercooler piping and the exhaust scraping the ground the whole day haha…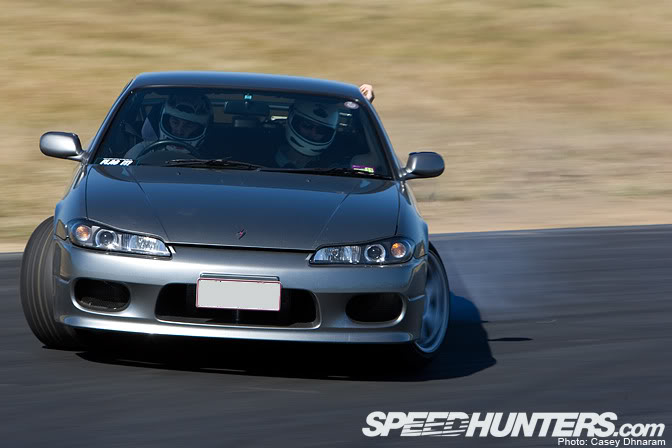 Zac on the track!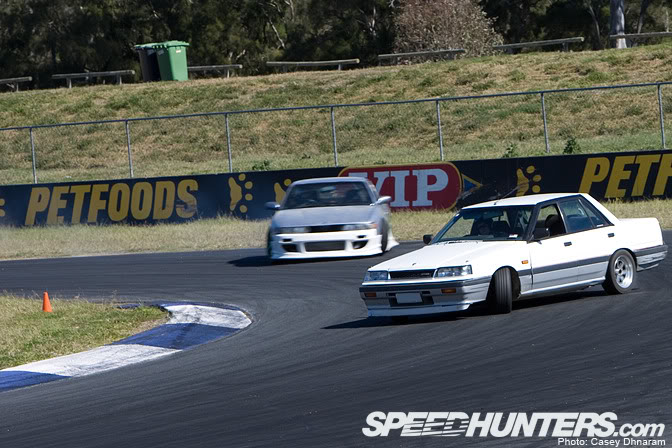 Hughesy & Nick doing some clean battles. One run that I missed was Hughesy leading, Nick behind and Robo last. Hughesy braked and span and Robo hit Nick, damaging his rear quater. This was the only misshap of the day and seriously, these guys drove quite well and was so good to watch!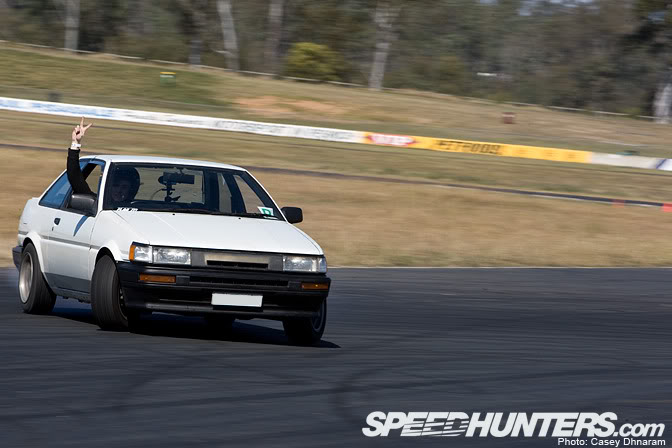 I love this photo!
Hopefully at the next QR Drift Practice, I'll be able to get the day off and shoot for these guys again! Cruising up together in a group builds the drama and excitement of what lies ahead, was such a fun packed day and I hope to attend one soon again!
- Casey Dhnaram