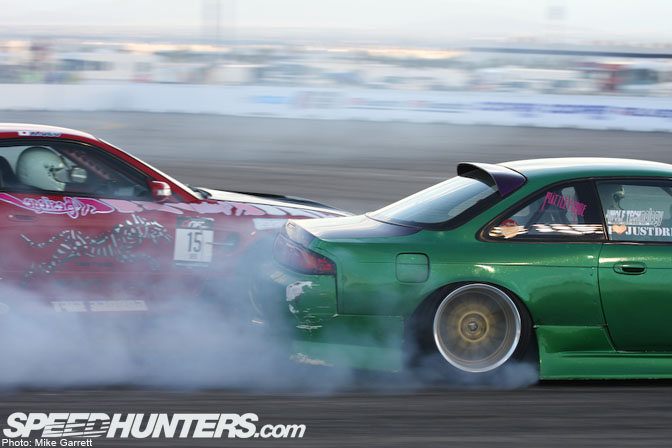 I've been super busy sorting through all of the material I shot during my road trip last week, and there's some stuff coming up I think you guys will enjoy. In the meantime though, here's another quick gallery of photos from Formula Drift Las Vegas.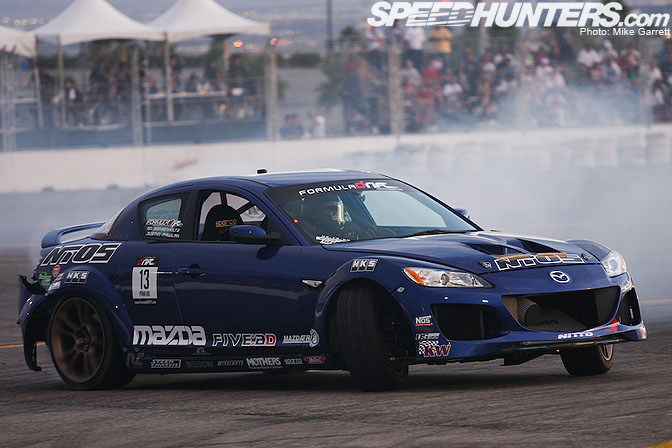 JTP's RX8 wins the steering angle game. The Bergenholtz crew has done an awesome job putting this car together.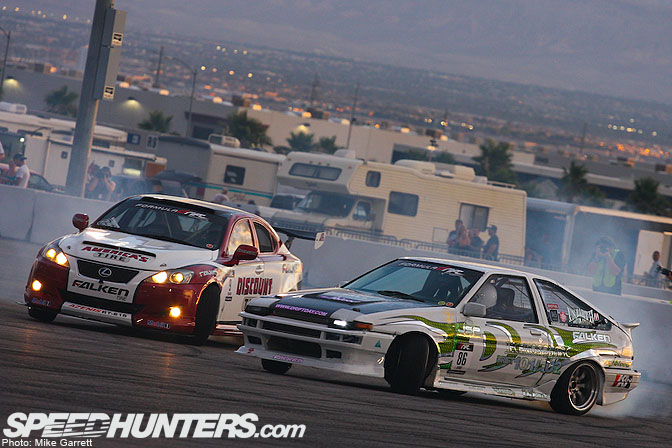 Taka Aono and Dai Yoshihara run their vastly different Toyotas though the course during Friday's practice session.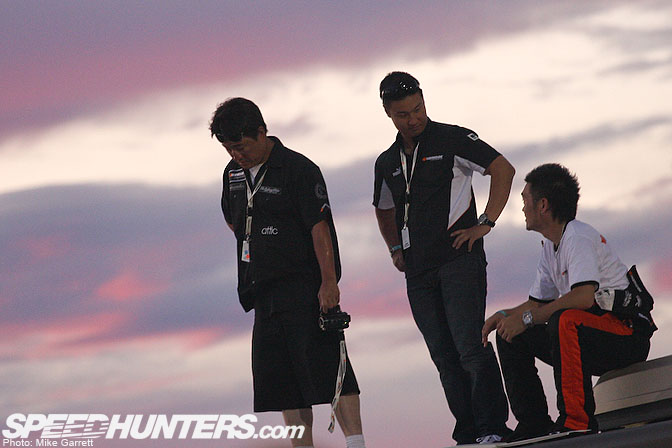 After laying down his 96-point run, Robbie Nishida watches the rest of the field qualify from atop his team's transporter.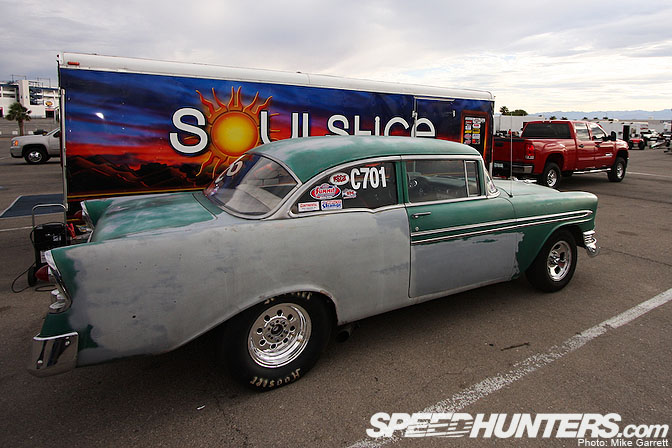 Throughout the weekend there was a drag race event happening at the strip next door. During one of the breaks in the action I walked over to have a quick look at the pits, where I found this boss-looking '56 Chevy. I need to get out to a drag event soon…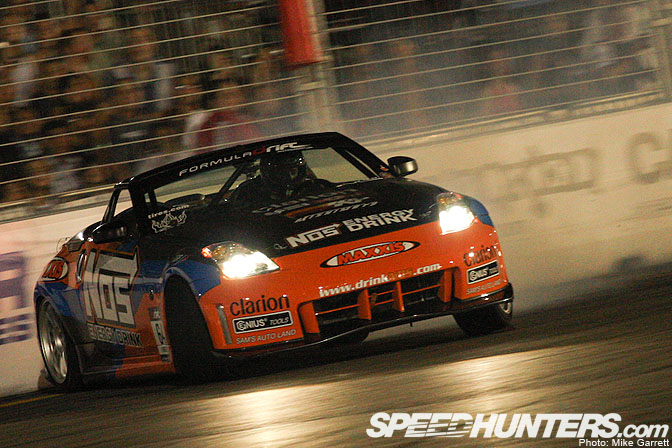 Chris Forsberg getting it done as he puts the rear of his Z a few inches from the wall.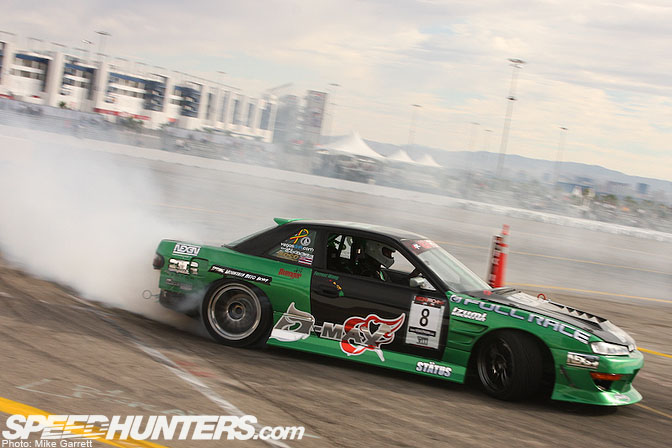 Another shot of FD Pro Am winner Forrest Wang in his S13.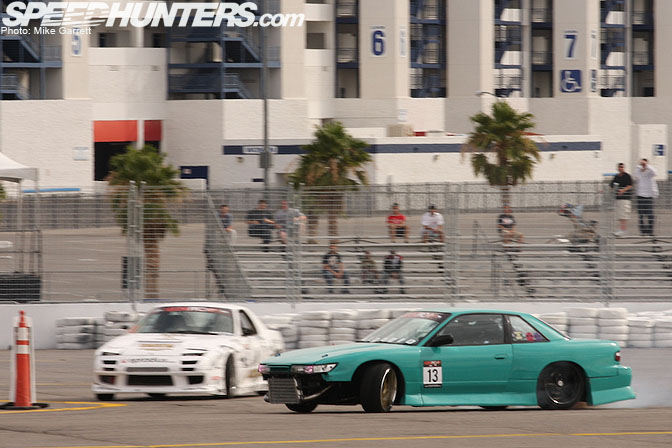 The Pro Am events have done a great job in adding some of that local grassroots flavor to the FD schedule this year.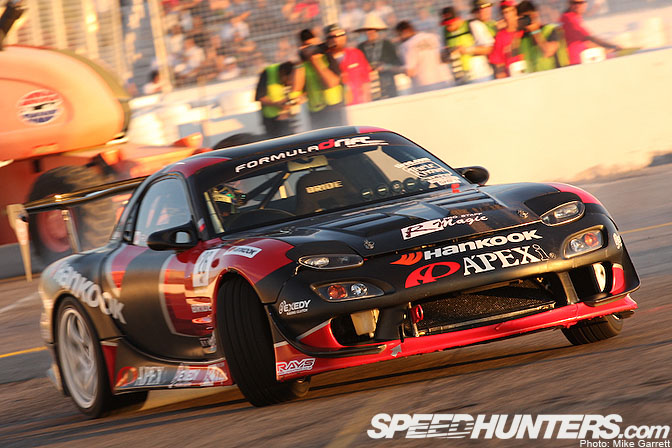 Ryuji Miki gives the crowd an earful of high volume rotary music.
McQuarrie at Speed.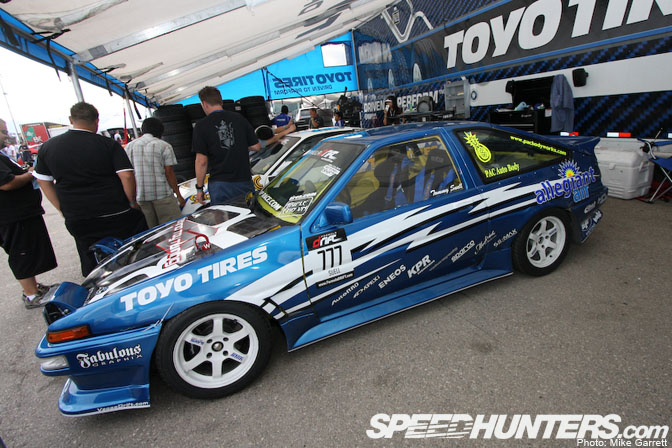 Vegas resident Tommy Suell's SR-powered 86 ready to put on a show for the local crowd. Check the number on the door…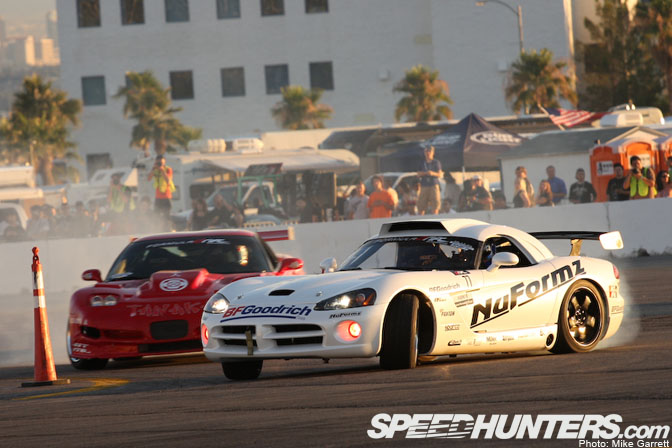 It's V10 vs. V8 as Sam Hubinette runs against the the Tanaka Racing Corvette, now being driven by Alex Pfeifer.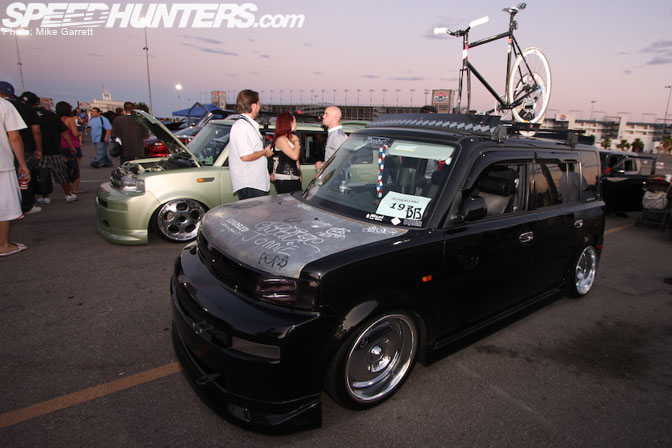 There were several nicely done Scion xB's in the car show, including this one with Work Led Sleads. I assumed these guys had come up from SoCal. but was surprised to find that they were all local Vegas cars.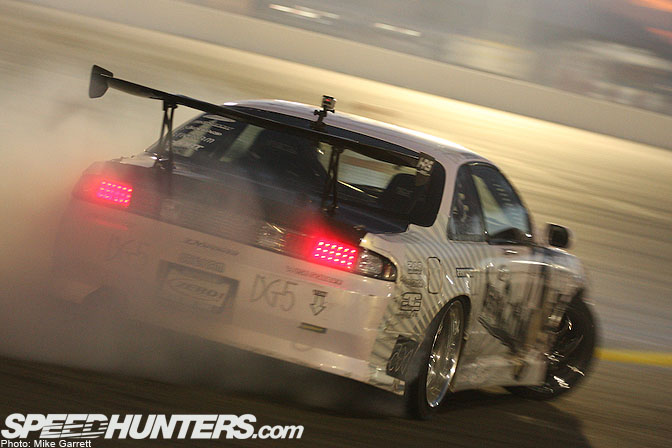 Haruguchi is always fun to watch…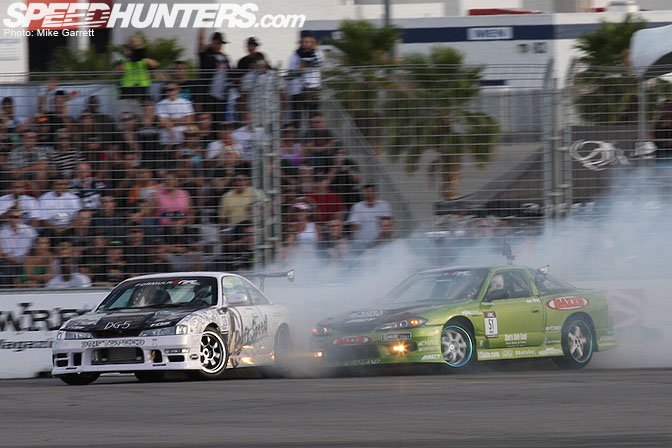 …but sometimes his angle causes to him to lose too much speed, like here when Joon Maeng is about to make contact with him.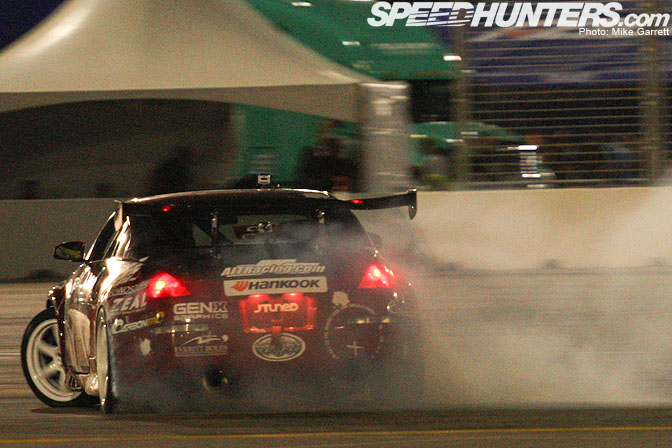 Carl Ryduist was looking good on Friday, but a crash in practice put an early end to his weekend.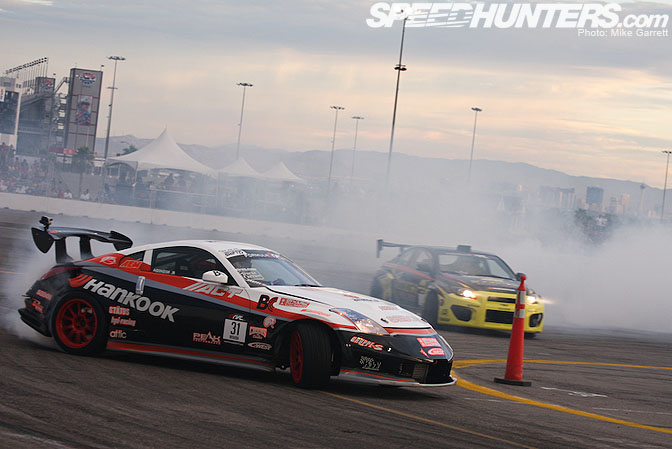 Robbie Nishida and Tanner Foust filling the air with roasted Hankook.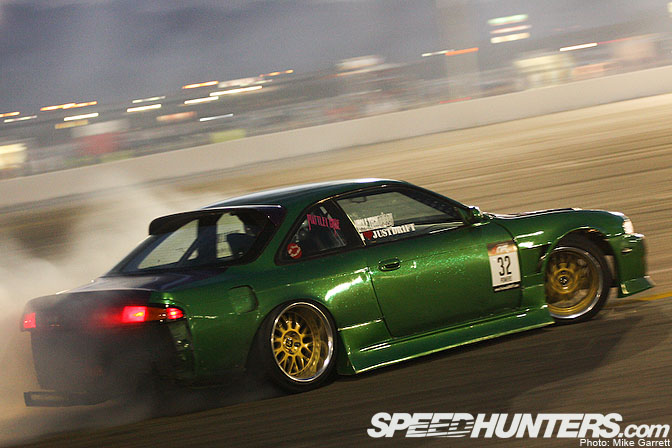 And finally we have Matt Powers, because you can never have too many pictures of this car.
-Mike Garrett