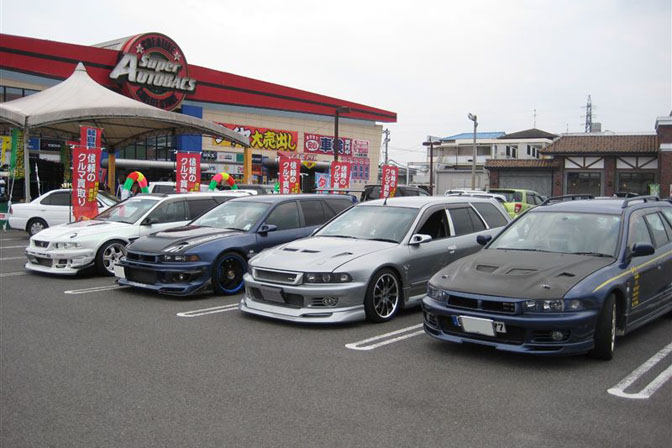 Although the "big name" Japanese performance machines like the RX7, GT-R, Evo, and Impreza are great cars, I've long been intrigued by the lesser known models that were produced by Japanese companies in the '80s and '90s. There are several of these cars that fit into our AWD theme this month and I plan on looking at a few of them during the next few weeks. One model that I've always been interested in is the Mitsubishi Legnum or in other words, the Galant Wagon. The early 4G63-powered Galant VR4 has become a cult favorite, and it's an important car to Mitsubishi's AWD performance history. For that later versions of the Galant VR4, Mitsubishi powered the car with a twin turbo 2.5L V6 that was rated at the standard 280hp limit of the day. Combined with a high tech AWD system, the Galant and Legnum VR4's were potent machines, and a good rival to Subaru's Legacy.
Being the wagon fan that I am, I always kept an eye out for Legnums when I was in Japan and unfortunately I never saw too many. Earlier today I was browsing Minkara checking out the Legnum owner's pages and was pleasantly surprised to find several nicely tuned examples.
Here are a few of the cars I found -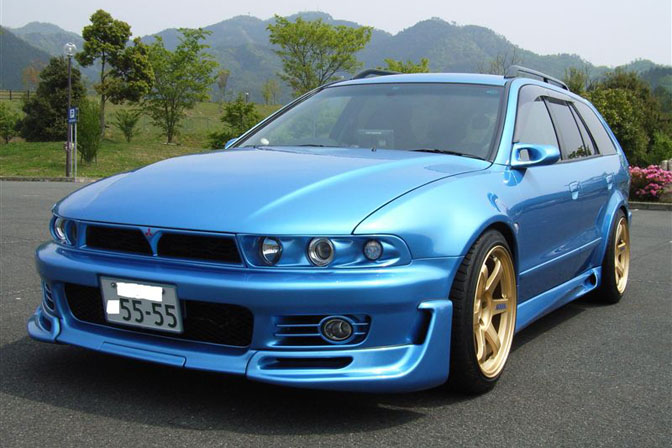 No info on this one, but the GTR-faced TE37's naturally made it a favorite.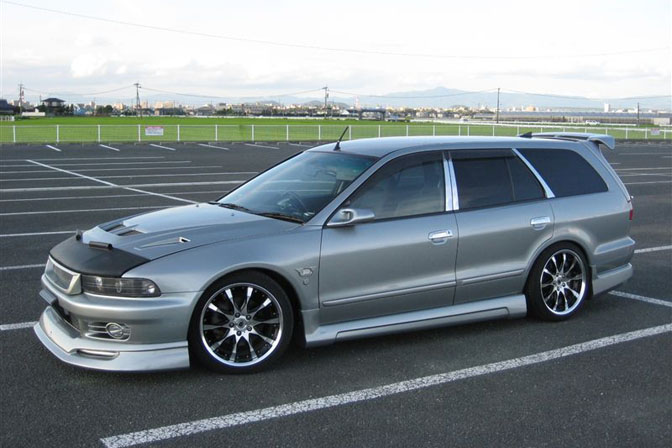 Some owners go for a classy, dress-up look. This car looks pretty nice with G-Square aero parts and 18" Work Varianza Schwert SC-2's.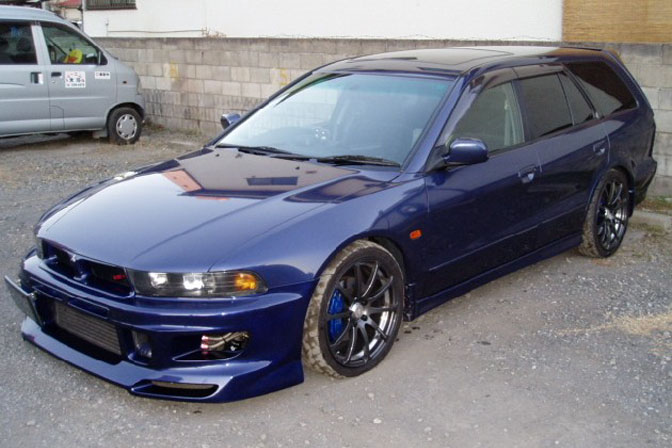 Here's a more track-focused example with Endless brakes, Advan wheels, and Ohlins suspension. The owner has since upgraded to an Evo 9 Wagon.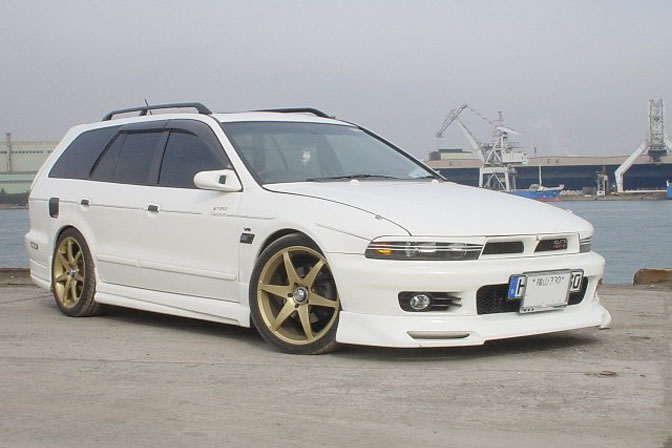 This car has a cool late '90s vibe to it with its gold six-spoke Ray's wheels and Vouge aero parts.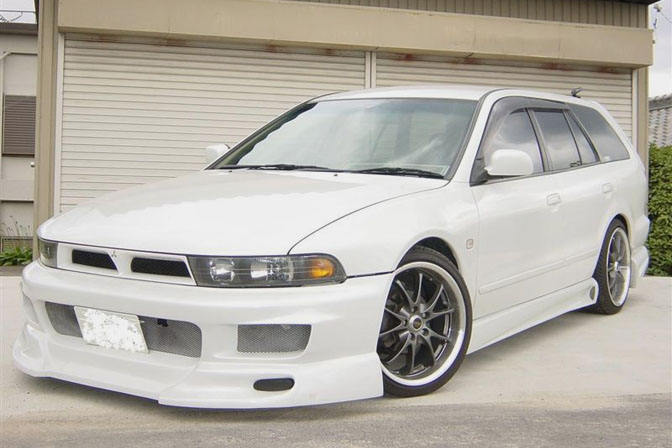 Another mild dress-up build here. Of course most of these modifications can also be done to the non-turbo Legnums as well.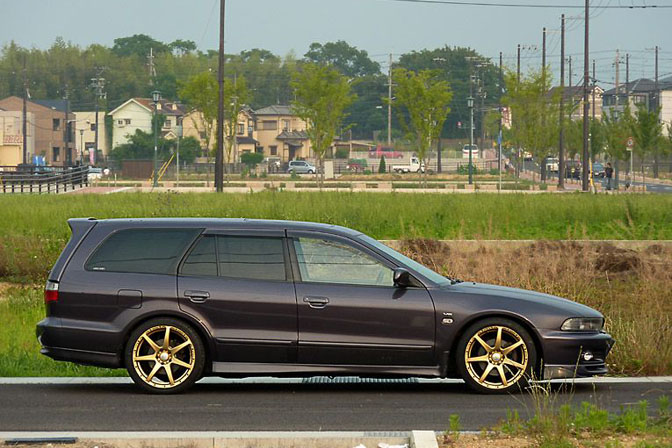 It has a good looking profile doesn't it? This lightly-modified car looks to be one of the most well-taken care of examples around.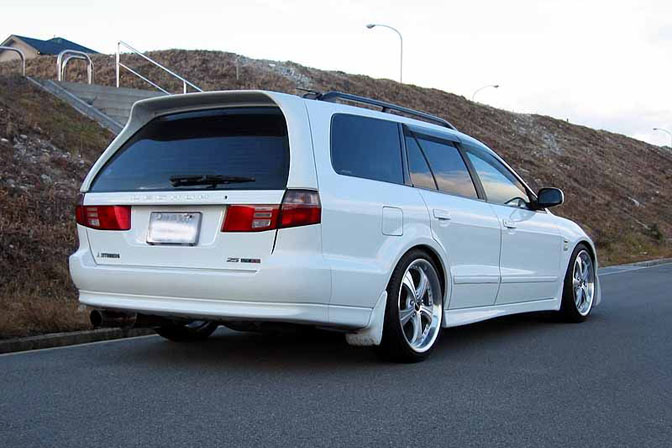 Looks like just some wheels and down springs here. Would be a cool daily driver…
You can never go wrong with BBS LM's, as seen here.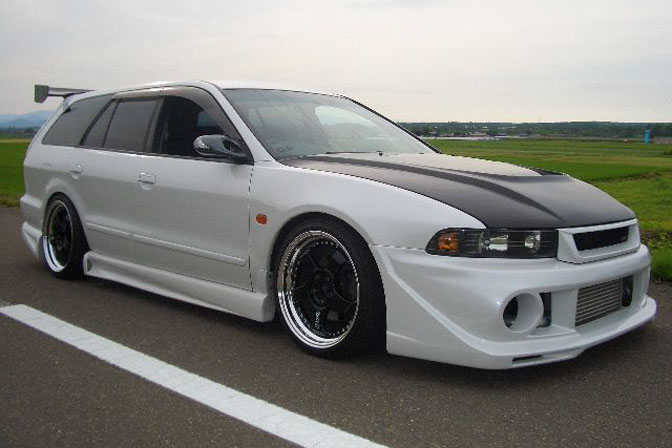 And finally, my personal favorite find. Full aero, upped boost, Trust intercooler, Fujitsubo exhaust, Cusco coilovers, and 18" SSR Professors just to name some of the things done to this car.
Basically, imagine a 3000GT VR4 wagon and you'll have a pretty good idea what the Legnum cars are capable of. Even the name "Legnum" sounds like some sort of high tech fighting robot, doesn't it?
All photos found on Minkara.
-Mike Garrett