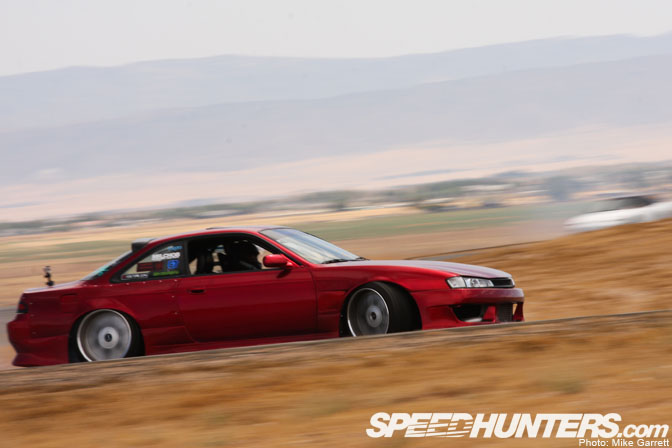 What's better than taking a road trip half way across the country with a group of close friends? How about a road trip that involves lots of drifting and cruising through the streets of San Francisco and SoCal in stylish drift cars? That's exactly what Chicago's Risky Devil crew did over the past week.
For a couple years now, these guys have been putting Chi-Town on the map with their awesome cars and crazy driving. Their website has become one of most popular places in the always-growing "JDM car blog world", and we've spotlighted their cars many times here on Speedhunters. Needless to say, I was pretty excited to finally meet these internet heroes at the Ziptied All Star Bash last weekend.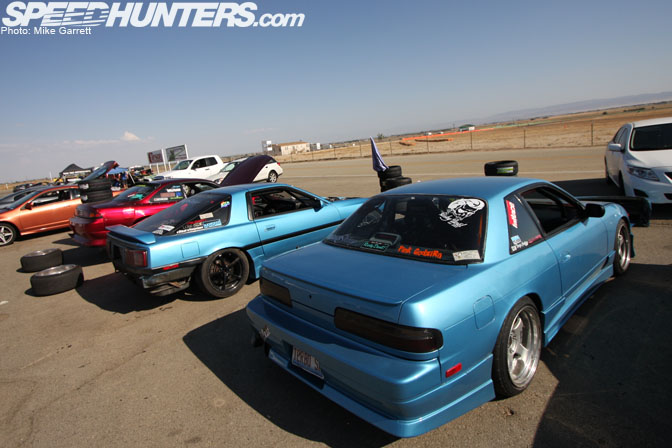 Although the idea of a cross-country road trip in slammed drift cars is a romantic one, what the guys did is a bit different. They had their cars shipped from Chicago to Northern California, and then picked them up in San Fran before cruising down to SoCal for All Star Bash with some sightseeing thrown in. There are a lot of members in the group, but only three of them were able to get their drift cars shipped out.
Most of the other guys came along for support though. The three cars that made the trip were Mr. Chob's red S14, Leigh's JZA70 Supra, and the blue S13 coupe owned by Alex.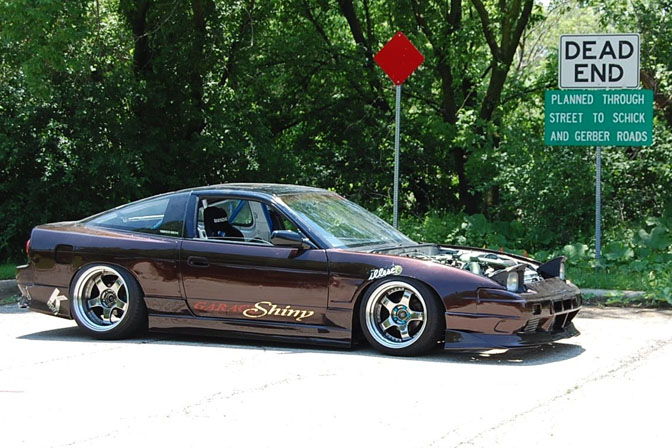 Josh AKA Revgasm was going to bring his "E-famous" S13 out as well, but while the shipping guys were loading it up, it overheated and possibly blew a headgasket. Josh was bummed about his car, but still made the trip with the rest of his friends. Another setback came when Alex's S13 developed mechanical trouble and was unable to drive at All Star Bash.
It's all part of the adventure right?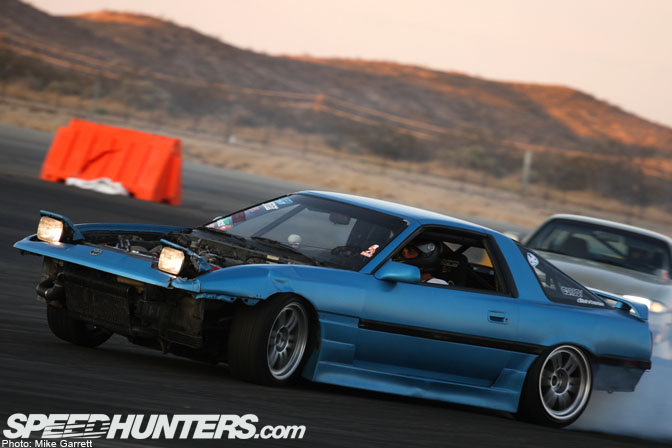 Down but not out, the remaining two cars represented well. Leigh's Supra was the only car of its type at the event, and the lowest JZA70 I've ever seen. You have to love it when people build unique drift cars like this.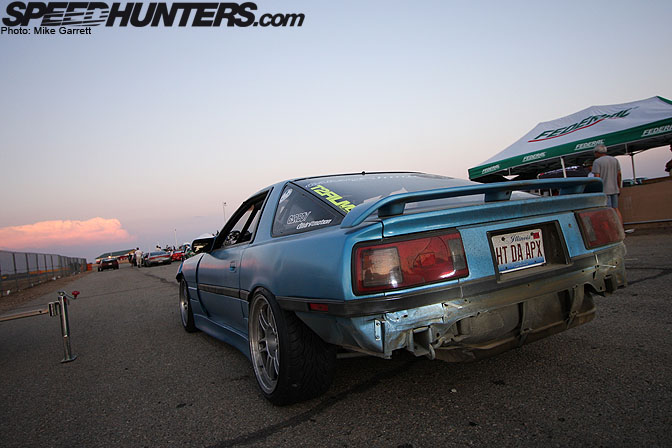 The Supra actually has a one-off aero kit, but after a long day of driving not much of it was still attached to the car. Check the license plate!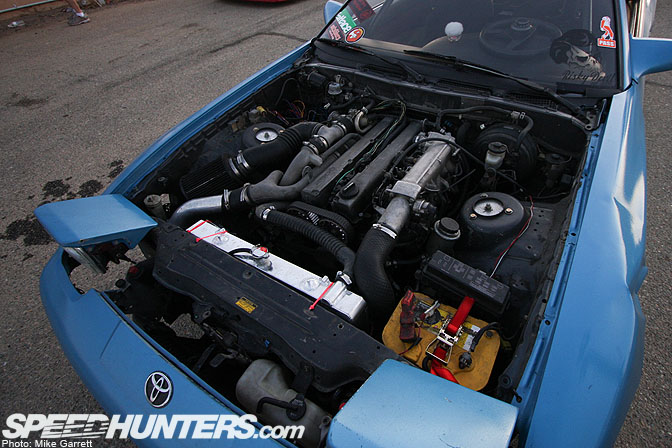 The old 7MGTE has been replaced with a more modern and more powerful 1JZGTE, kind of like the one Rod posted yesterday.
The 1JZ was OEM equipment in the later JDM verisons of this car, but we never got them here in the states.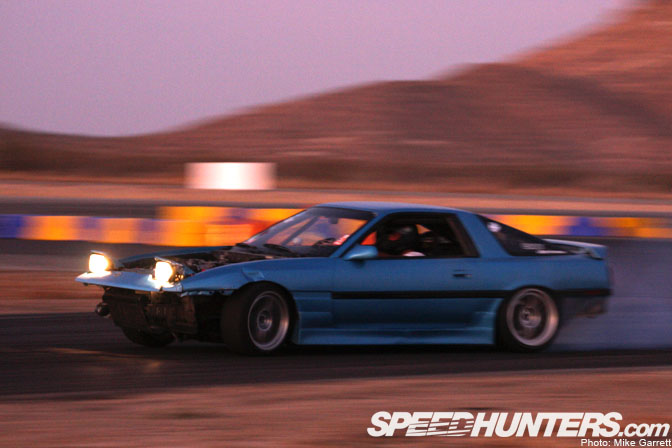 With aggressive stance, and the fine music of a straight six, Leigh's Supra had a lot of presence on the track.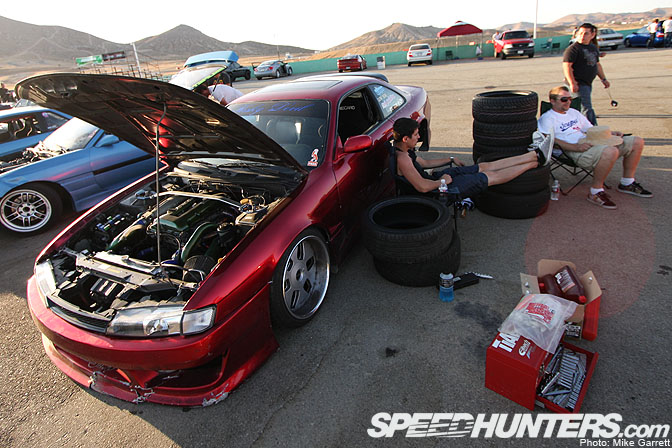 There's Mr. Chob's S14 in the paddock, with BH watching over it like a hawk.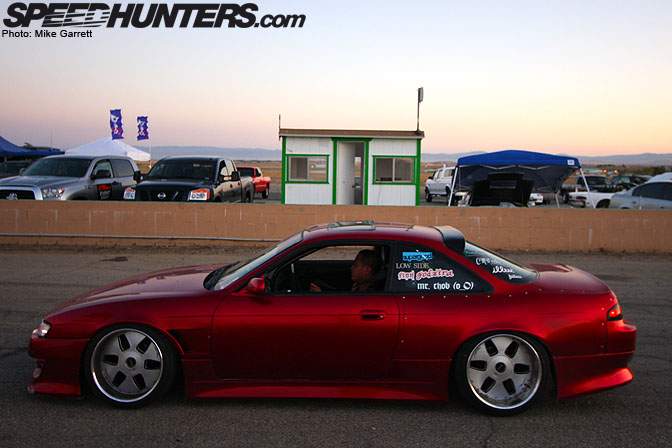 The car looks every bit as sexy in person as it does in photos. The color is unreal.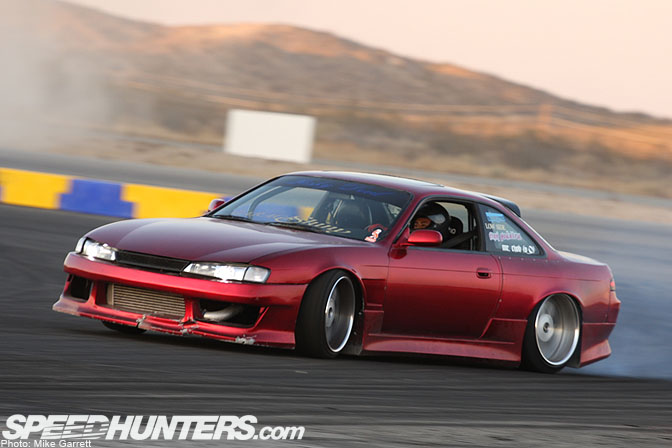 Even among all the high quality S-chassis that were running at ASB, Mr. Chob managed to stand out. Just look at that!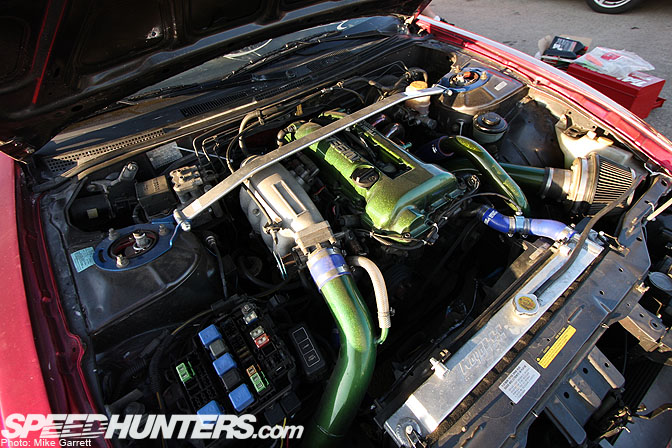 Check the green flake valve cover and matching pipes under the hood. I was pretty envious when these guys told me that Chicago has no smog laws or the other BS that car people have to deal with out here in California.
A little quiet time in the pits. During the dinner break we headed down to the local Jack in the Box and spent some quality time joking around and bench racing (bench drifting?). After spending some time with these guys, it was clear that they have a closer bond with each other than most other "car crews" out there.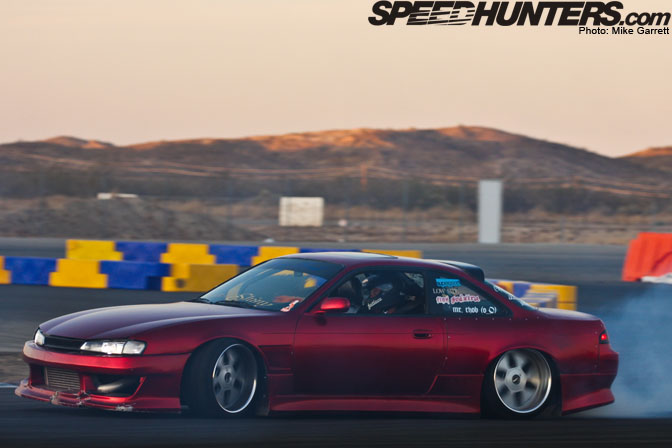 Big respect to the Risky Devil guys for being so passionate about drifting, and thanks for making the internet come to life!
Now we just need to arrange a trip to visit them on their home turf…
-Mike Garrett