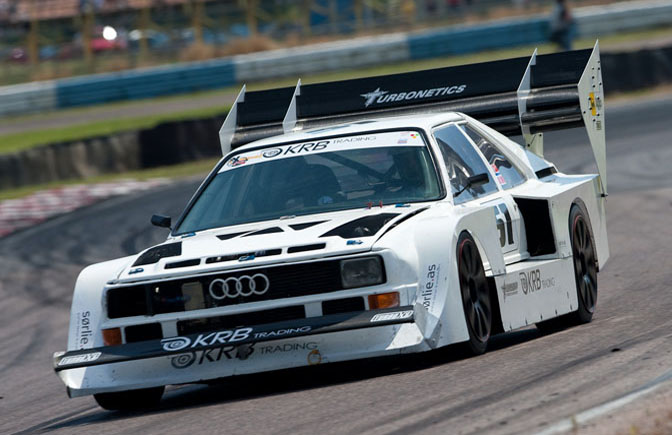 Thanks to the guys at DeltaPhoto.se we can enjoy this small gallery of the infamous Audis, photographed at the Gatebill event in Sweden. The car you see is a Pikes Peak S1 replica and has been build from the ground up by Norwegian company, KRB Trading.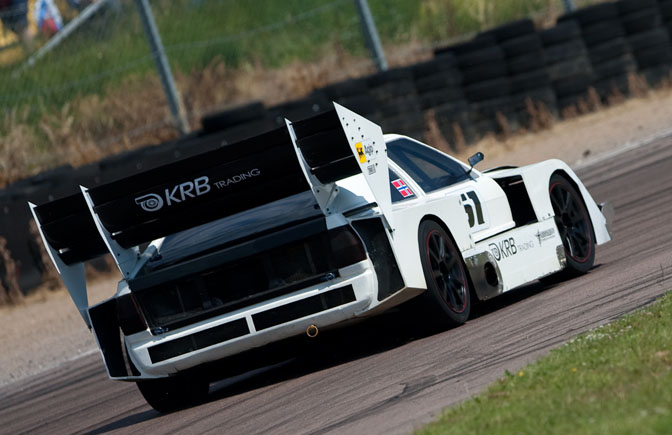 After looking at some build threads I realized that the only original Audi parts are the doors and the roof. The rest has been build around a tube frame from scratch.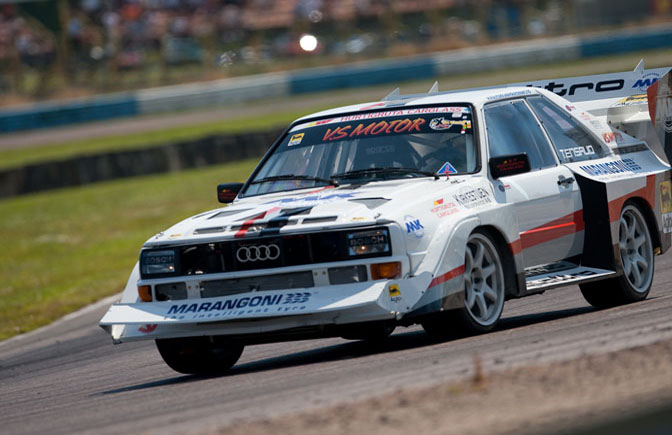 Here is another version with the original Audi striping. It looks like the Sport Quattro S1 that was very popular during the hay days of Group B rallying.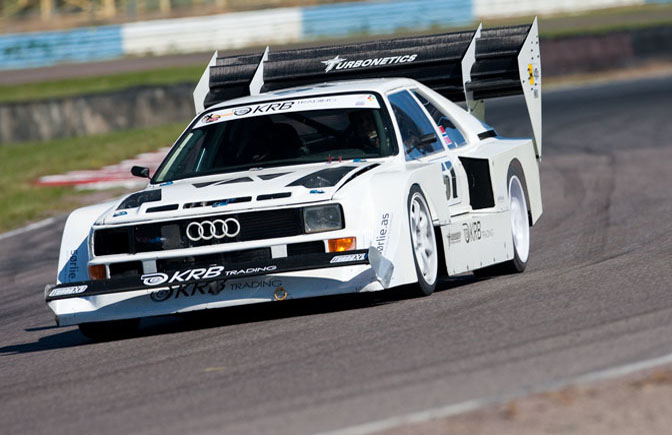 Back to the S1 replica, the bodykit has been made from fiberglass. The owner also used carbon fiber on the rear and front spoiler.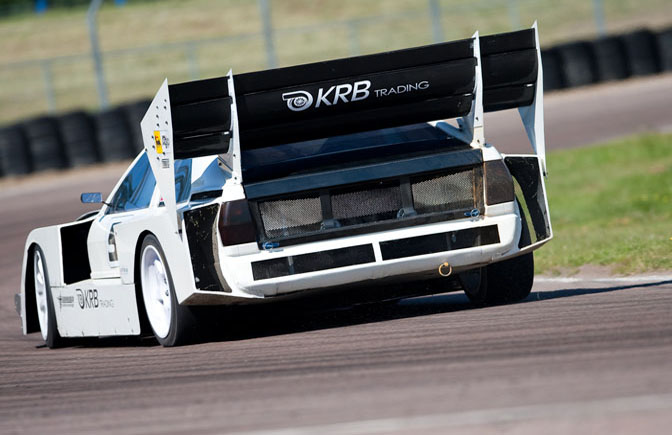 This thing is wide, the wheels are having trouble to fill the wheel gaps. The spiler is huge but you will need it when the car weighs around 1000kg and the engine puts out an astonishing 1000bhp. How's that for power to weight ratio?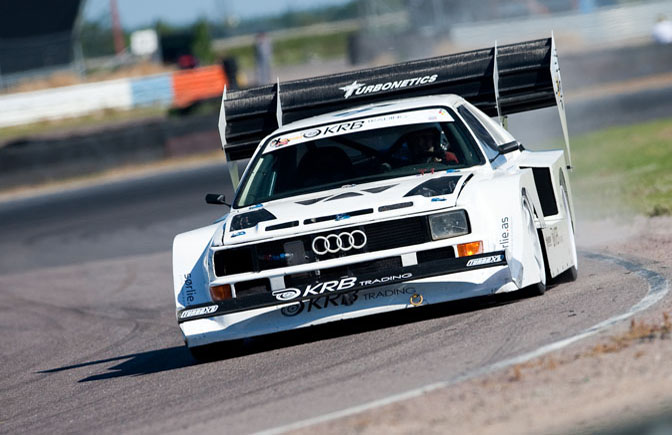 The engine is the 5 cylinder 2.1 liter engine that has been heavily reworked. You can just see the oil cooler through the grill.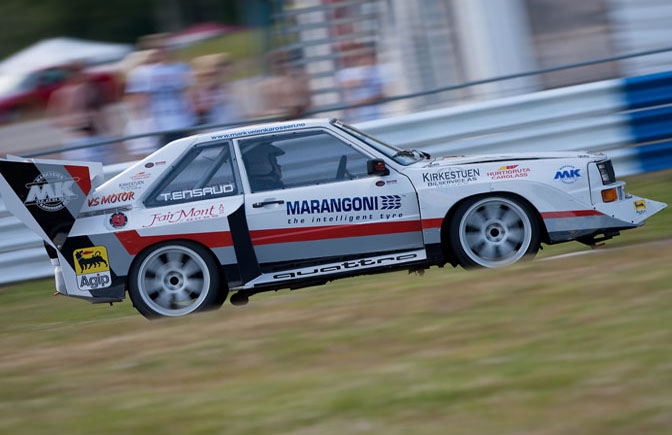 These cars are made for these kind of things, the circuit. It would be great to see these kind of cars tear up the Pikes Peak Hill Climb once again.
Jeroen Willemsen