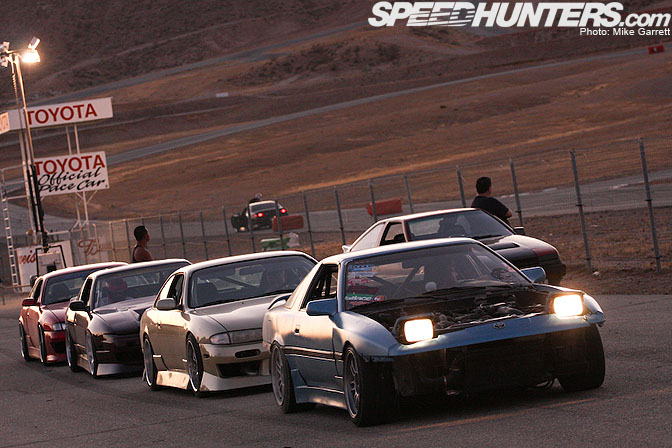 Welcome to the Ziptied All Star Bash. Outside of Japan and its drift festivals. there's never been an event that draws so many people from so far to spend 48 hours hanging out, fooling around, and burning tires to shreds. All Star Bash is like a movie that doesn't have any sort of plot, but keeps you entertained with scene after scene of random awesomeness and plenty of humor.
It's been nearly two years since I've been to an ASB event, so I was jumping at the bit to get down to Willow Springs for the Summer '09 edition of this storied gathering.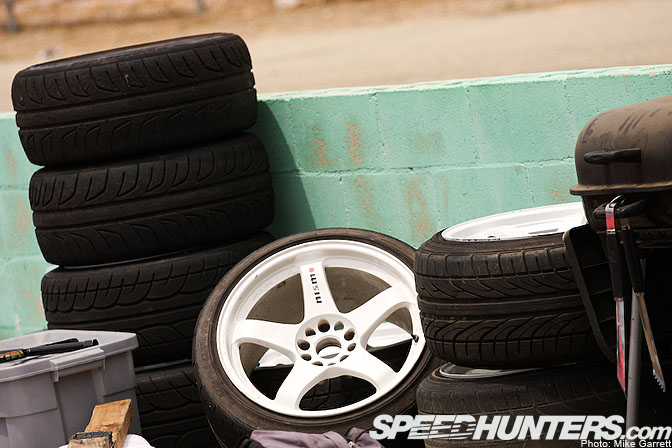 Stacks of tires, spare wheels, and BBQ's. I know I've arrived at All Star Bash.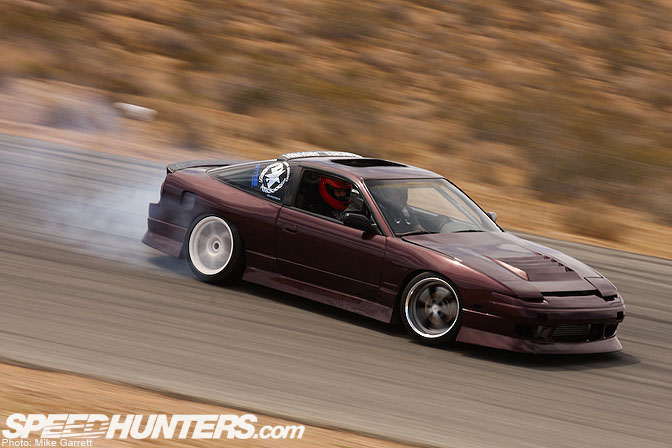 For Saturday, the Streets of Willow would be the setting for all the day's action. Most of the drivers weren't familiar with the course, but most got the hang of it in no time. The higher horsepower cars were putting on a nice show as they navigated the banked bowl at the north end of the track.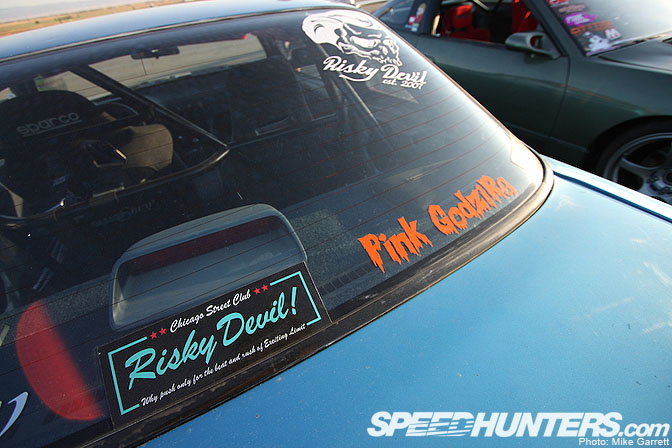 This All Star Bash seemed to have more out of state drivers than ever, including a group of super cool dudes from Chicago that shipped some of their cars. Perhaps you've seen their blog?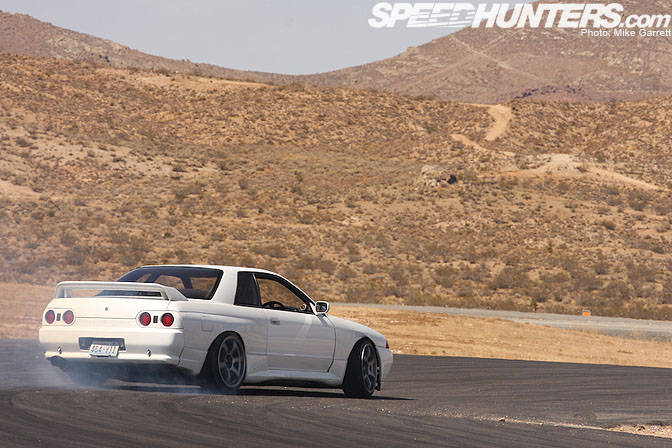 The state of Washington was represented by several cars, including this slammed R32 Skyline.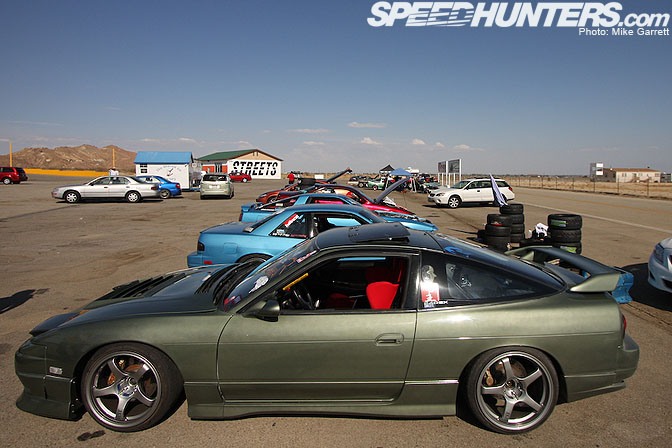 No ASB event would be complete without the godfather, Mr. Brian Harte. This is his freshly finished S13 – loaded with more rare JDM stickers than most of us can dream of.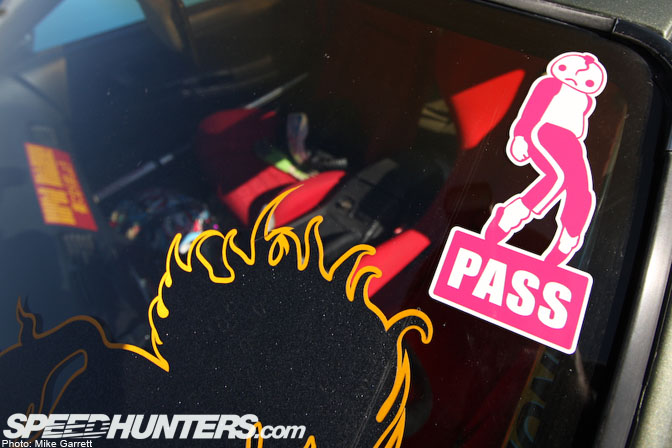 Speaking of stickers, check out the MJ-inspired tech stickers that were designed specially for this event. Nice job, Logan!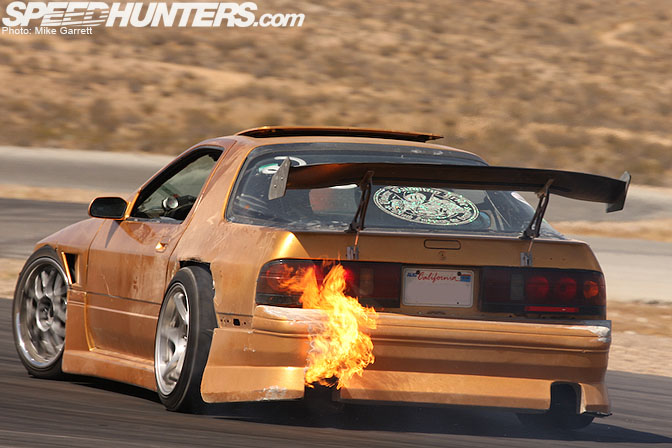 The BBQ's weren't the only places to find flames at All Star Bash. So hot…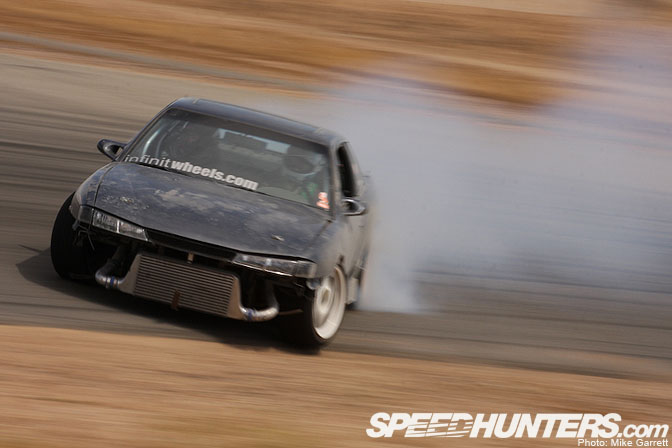 On the part of the track where most guys were taking it easy, the driver of this S13.4 attacked without regard for the consequences.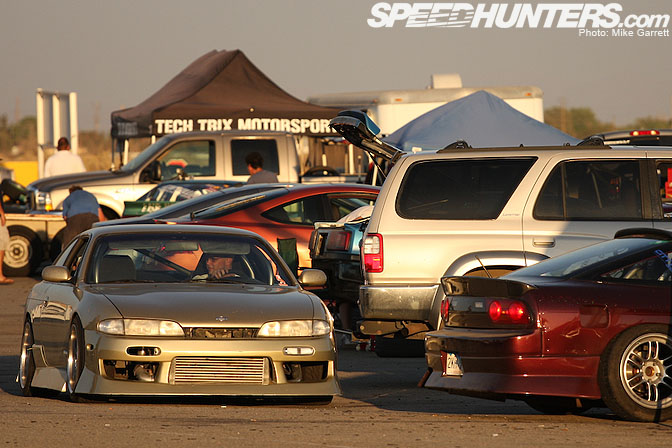 After a break for dinner and some much-needed refreshment, the cars headed back onto the track for the team tandem competition.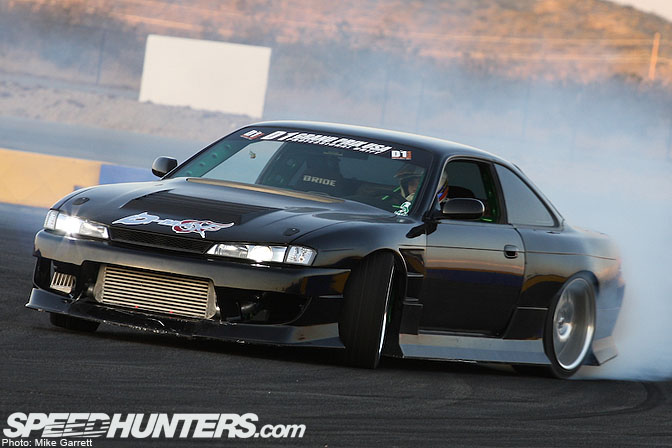 Forrest Wang impressed everyone with both his driving and with his super sexy D-Max-equipped S14 street car.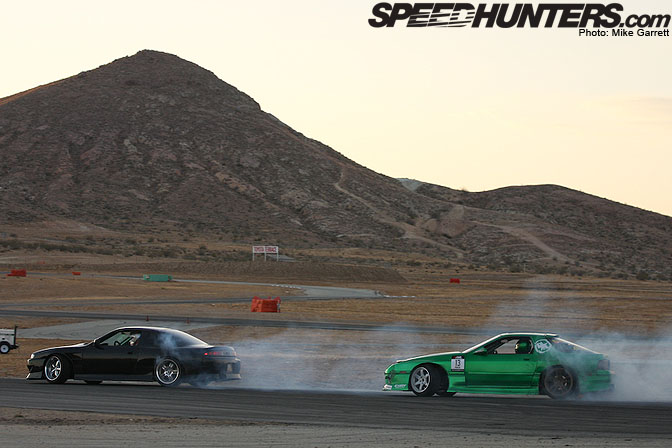 There's Forrest running alongside one of his tandem teammates for the evening, Justin Pawlak in his veteran FC.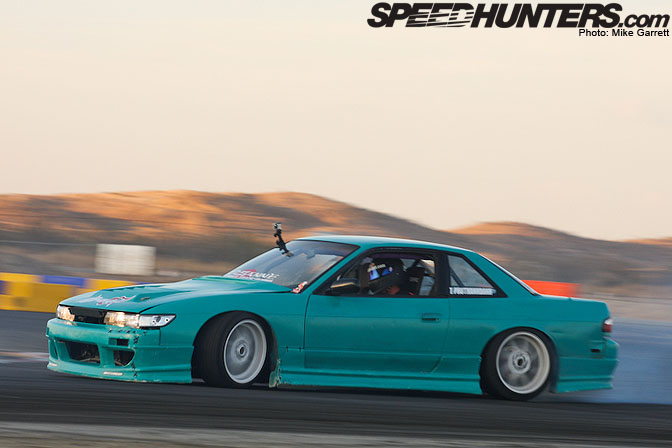 Teddy from Team Mulsanne and his dumped S13. This guy even has pants to match the color of his car.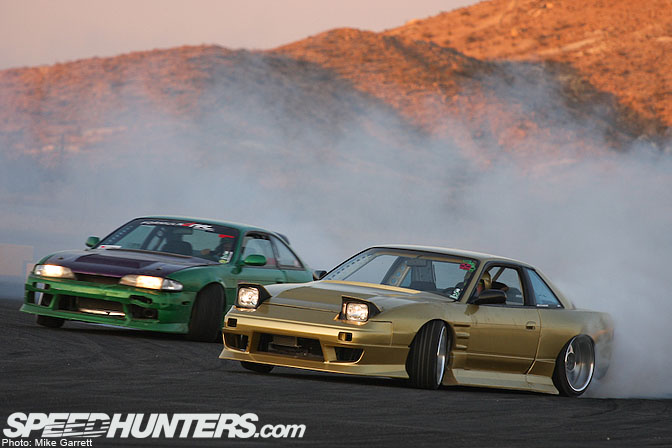 I don't think Matt Powers and Tommy Roberts need any introduction. Here they are repping San Diego to the fullest during the team tandem comp.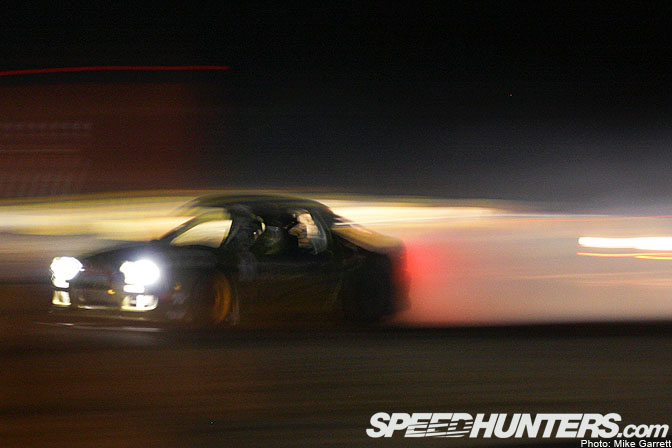 Unfortunately as night fell, everyone realized just how dark the Streets of Willow could get. It was tough both for the drivers and for those of us who were trying to shoot pictures. Somewhere in that blurry mess of light and smoke is Mike Essa in his V8 RX7.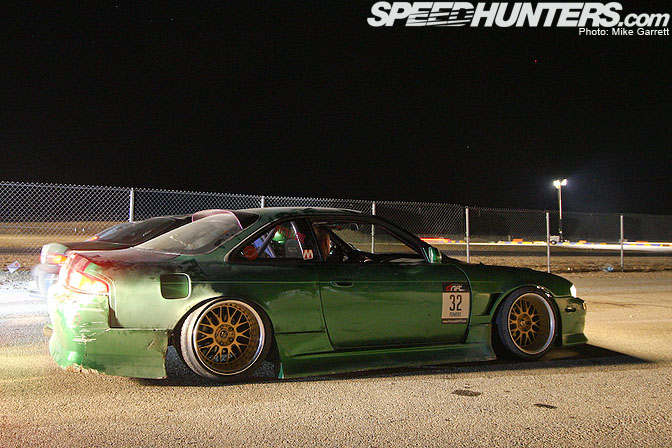 As the night began to draw to a close, a lot of us camera guys had given up trying to shoot in the darkness.
Instead, it was nice to kick back a little and enjoy All Star Bash for what it is – one of the greatest drift events in the USA.
Much more from ASB '09 on the way.
-Mike Garrett