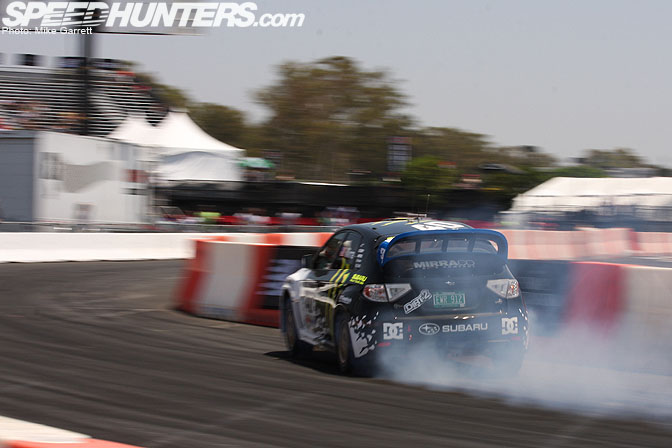 Another early morning and another road trip. Today it was south on Interstate 5 and through some surprisingly light LA traffic to the Home Depot Center in Carson for X Games 15 – more specifically the rally portion of the event.
I just got back to the hotel after a day of shooting, so here's a few photos from the day's practice and qualifying action.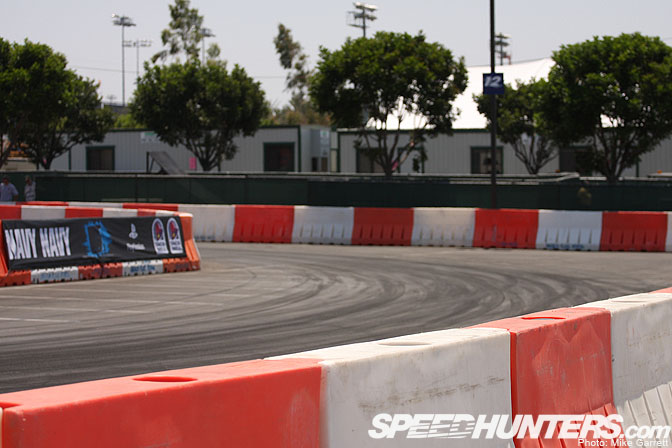 The premiere part of the X Games rally course is the dirt area inside the Home Depot Center itself, but today's action took place only on the tarmac outside. The course was interesting, but I was a little disappointed by the lack of shooting/viewing angles. This is typically the case with makeshift race courses in parking lots…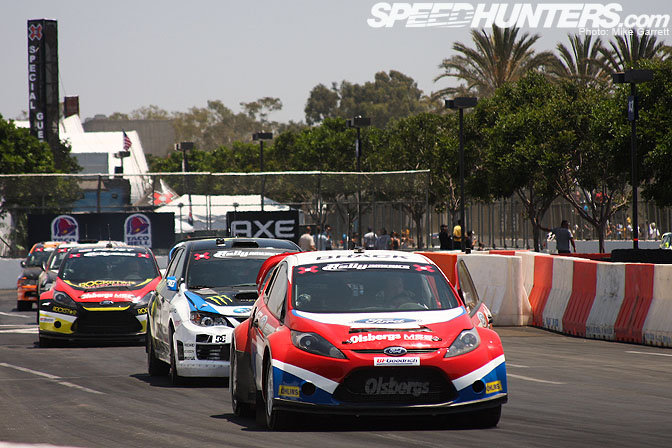 A photographer's course it might not be, but I'm still damn excited to be here covering this. This is actually my first time shooting any rally event, let alone one as big as the X Games.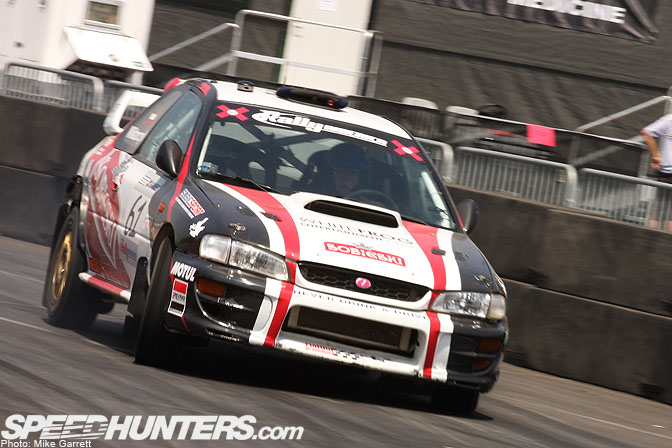 Although there are just a couple of car brands represented, there's still an interesting mix of machines running against each other.  From the "classic'" GC8 Impreza of Piotr Wiktorczyk…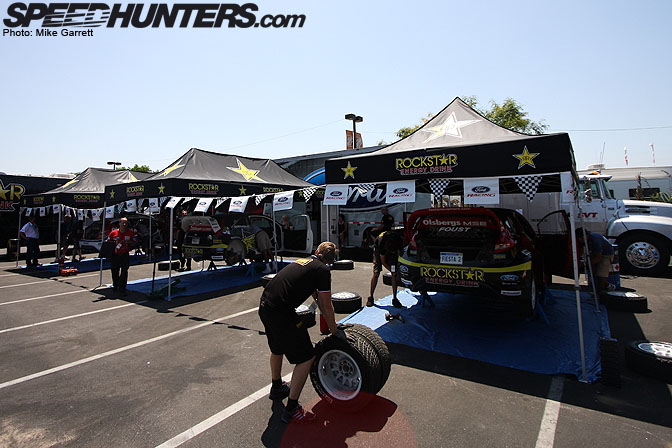 …to the factory-backed team of Ford Fiestas. These cars aren't even on sale in the USA yet!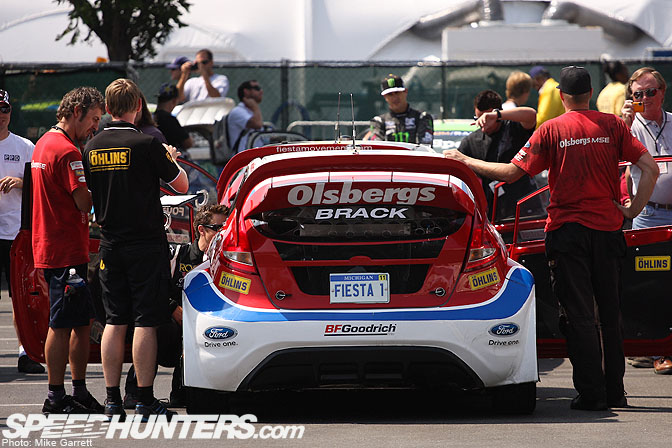 You've got to get Ford a lot credit for their "Fiesta Movement" campaign. It's generated a lot of buzz about the soon-to-be released compact car from Europe.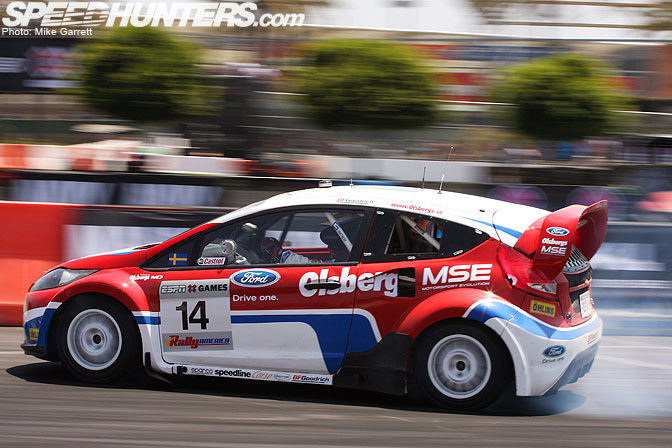 The Fiestas also produce on the track. Kenny Brack had the day's fastest time during seeding runs, with 57 seconds flat.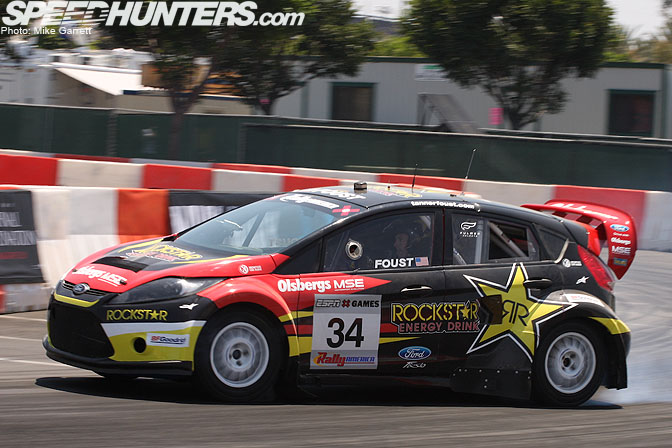 Finishing just behind with a 57.39 was Tanner Foust, also in a Ford Fiesta. Because of his finish last year, Tanner has already earned himself a pass through the first round of competition on Sunday.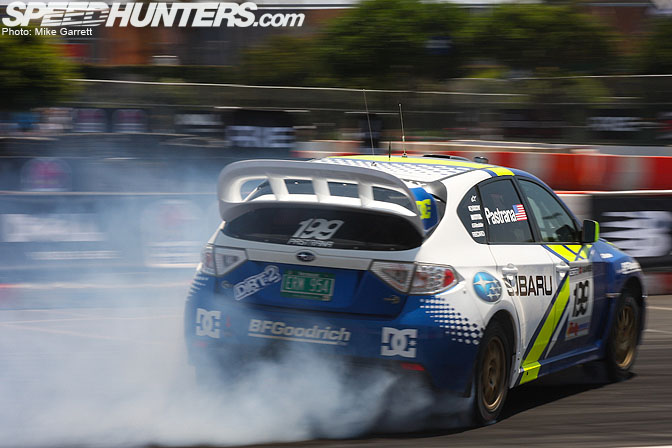 The same goes for Travis Pastrana in his Impreza, who had the day's third fastest time with a 58.05.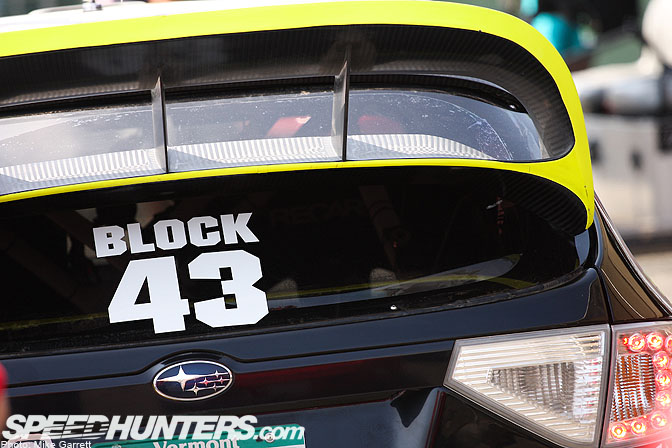 The X Games rally wouldn't be complete without Ken Block, who's out to prove that he can do more than fancy internet videos.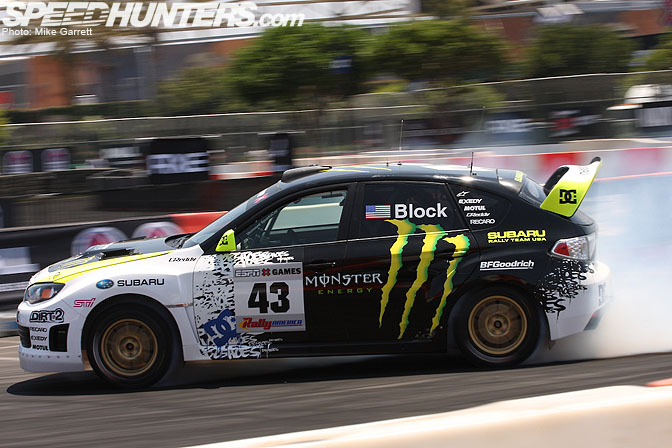 Ken's also pre-seeded, but he still delivered a solid 59.76 second run – shredding his four BFG's in the process. Watching these cars on the tarmac is interesting. There's a back and forth mix of heavy understeer and heavy oversteer – all of it very smokey.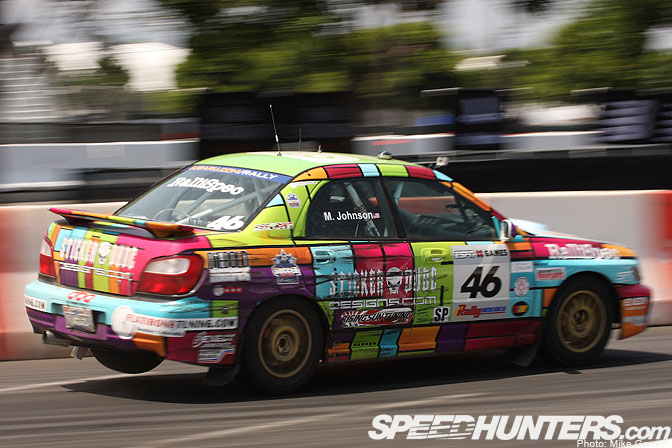 Just after I took this photo Matt Johnson's WRX had some hard contact with the wall. It'll take some serious work to have the car ready for Sunday's competition.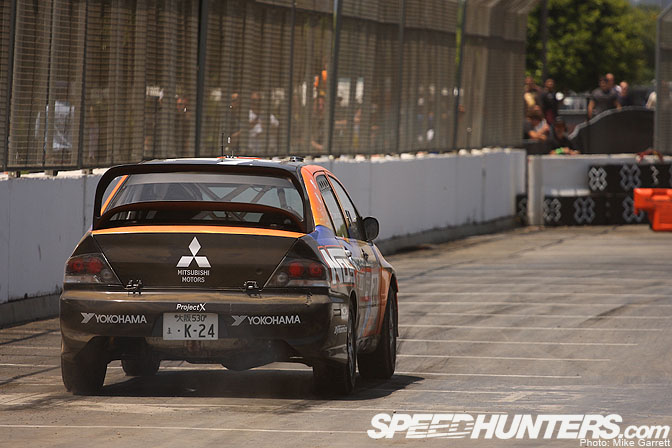 Not to be forgotten are the Mitsubishi teams, lead by Andrew Comrie Picard in the NOS Energy Drink car.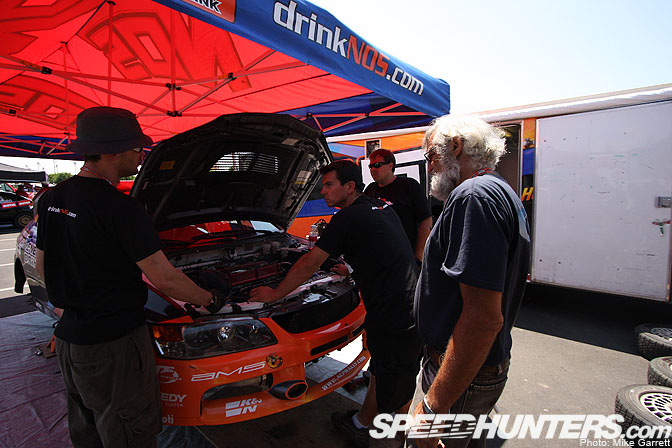 Expect to see some behind the scenes action with the NOS team later on.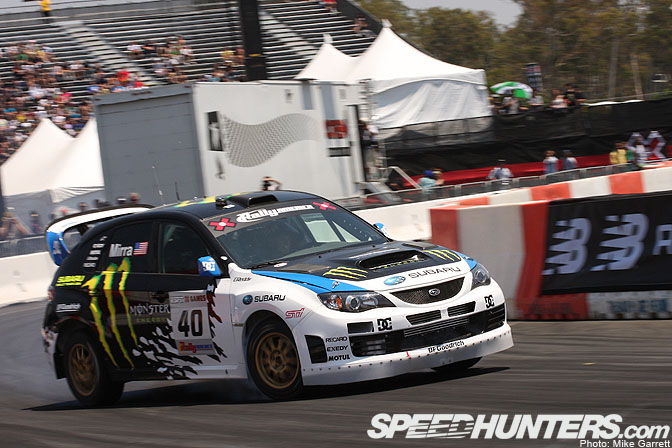 Joining Tanner Foust, Ken Block, and Travis Pastrana on the pre-seeded list is Dave Mirra, who's also driving a Monster Energy Drink Impreza.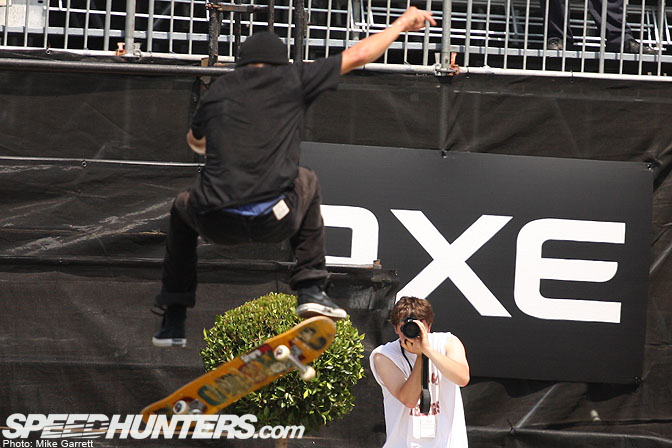 With all the action going on at the Home Depot Center, I couldn't help enjoying some of the other extreme sports happening next to the rally course. Can't get distracted…must focus on cars…
I'll be back later with more coverage from the X Games 15 rally.
-Mike Garrett