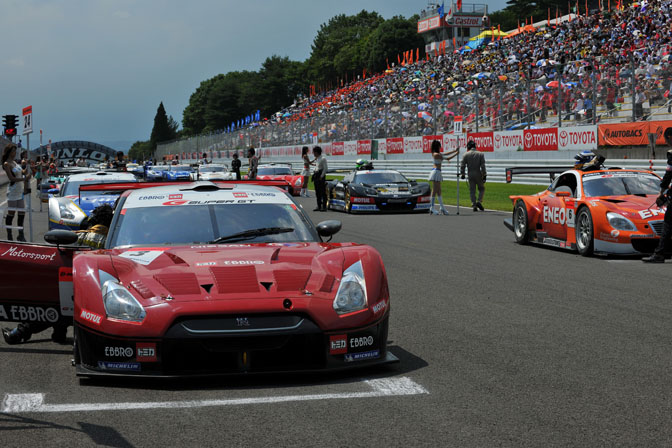 Last weekend the Super GT series was in action again, this time at Sportsland Sugo in Japan's Miyagi Prefecture. Being round five, this race would be the midpoint of the 2009 Super GT season. So far '09 hasn't been the dominant year that '08 was for the GT-R teams, but most people still consider them favorites in the GT500 class.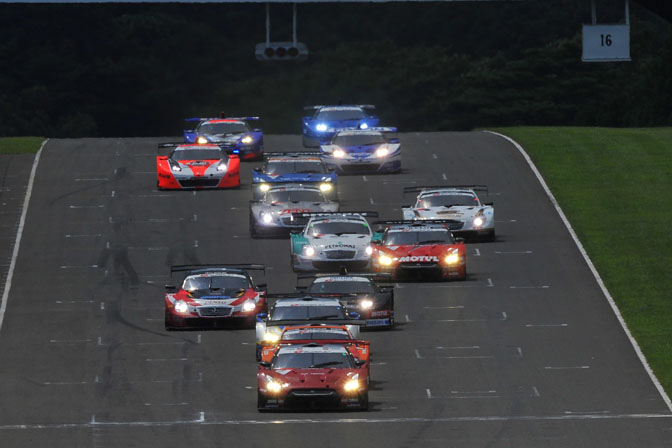 As the race got started under the typically hot and humid Japanese summer conditions, the Hasemi Tomica Ebbro GT-R started on the pole in GT500.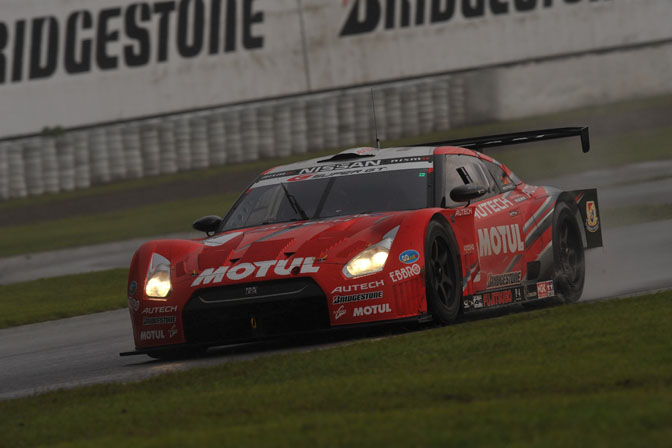 In the end it was a different GT-R that would be victorious in GT500 – the Autech Motul car of Satoshi Motoyama and Benoit Treluyer. The team overcame a penalty early and was able to earn their second win of the season after changing to rain tires later in the race. This car now sits on top of the GT500 season points standings.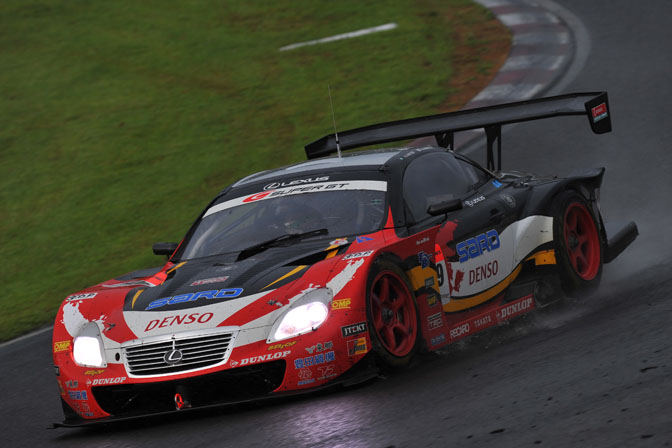 Second place in GT500 went to the Dunlop SARD SC430 of Andre Couto and Kohei Hirate.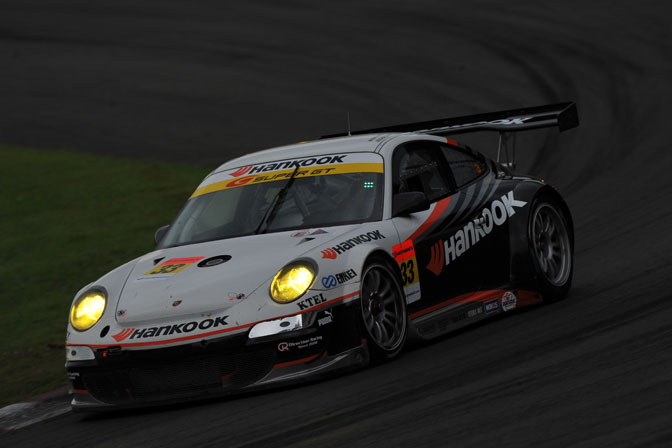 Meanwhile in the GT300 class, the Hankook Porsche of Mitsuhiro Kinoshita and Masami Kageyama took the victory – defeating the second place Apple K One Shiden.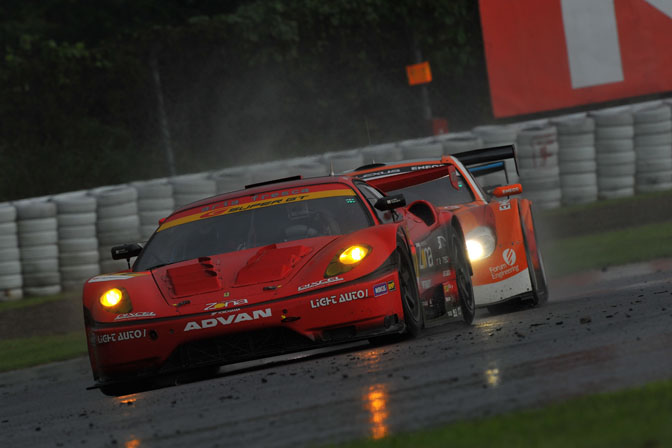 Finally, a great shot of the Jimgainer F430 being chased by a GT500 Lexus in the rain.
The next Super GT race will be held at Suzuka in August.
-Mike Garrett
Photos Courtesy of Super GT