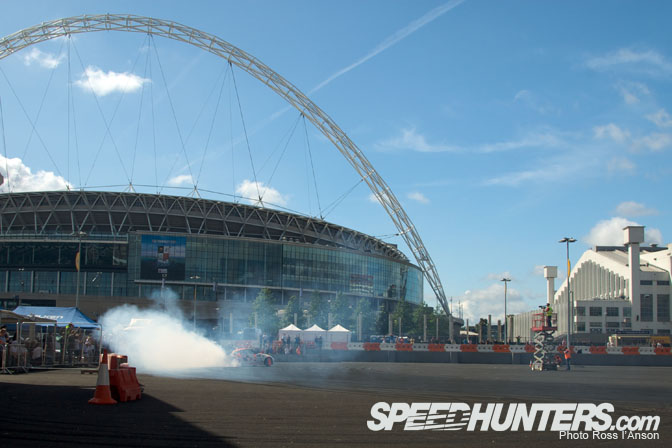 In 2008 JDM Allstars made history by hosting the first ever drift event in London, in 2009 they were back to do things bigger and better. Shooting a new track always makes me a little apprehensive as you never really know what to expect, however all fears disappeared as soon as i saw  the venue, the round was to be held in one of Wembley's immaculate car parks so smooth grippy tarmac and a fast and flowing track all with Wembley stadium as a back drop and 50 of the best drivers in Europe, defiantly the makings of a good day.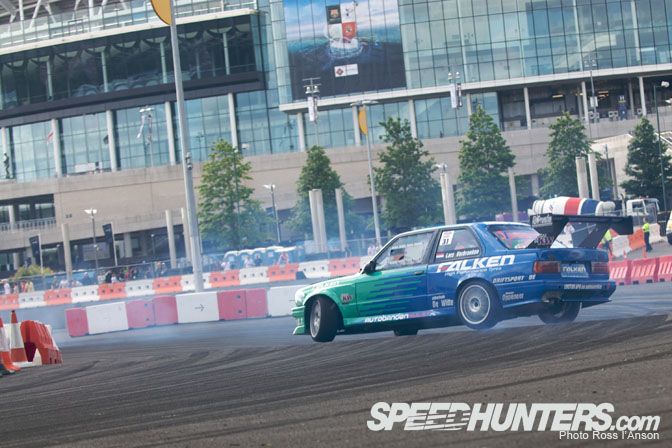 The track consisted of a fast left hand turn 1 followed by a transition into a wall rubbing long turn 2 then another transition into Wembley's little surprise….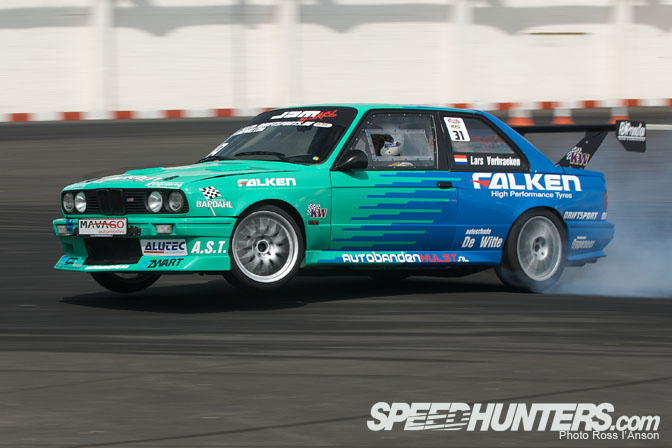 … A gentle rise in the car park christened "Lynch's leap", this little hardly noticeable bump was to prove quite spectacular as the weekend progressed.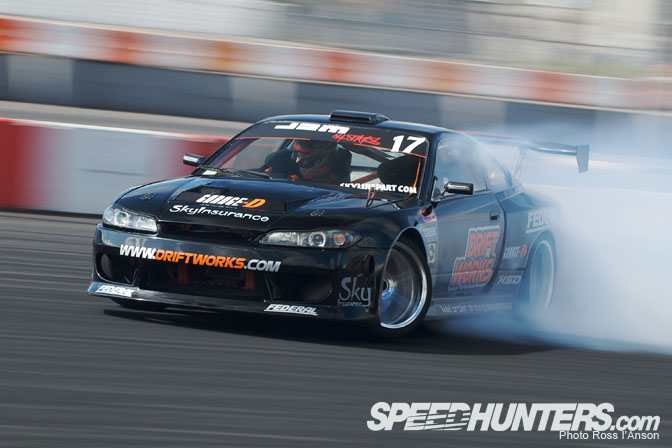 With 16 seeded drivers it was left to Europe's best to fight it out for the final 16 places, as qualifying got underway the level of talent became very apparent with everybody getting to grips with the track and putting in some jaw dropping runs..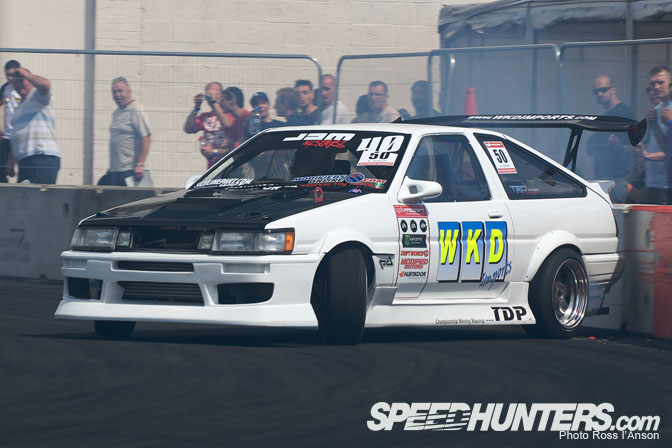 … rubbing the wall..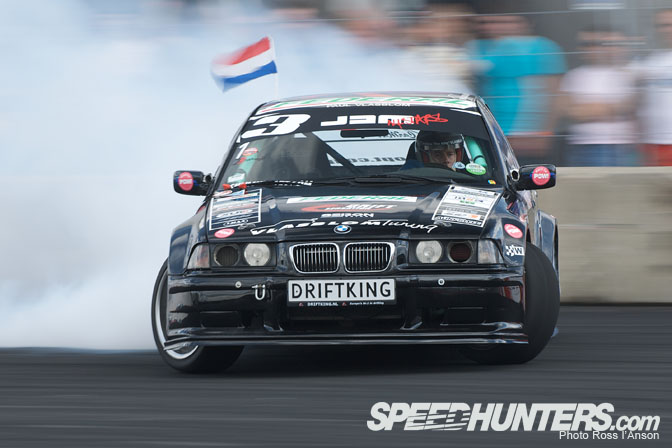 Paul Vasblomb in the E36 touring hardly put a foot wrong all day with run after perfect run, always good to see the unlikely shape of the BMW estate ripping up the track.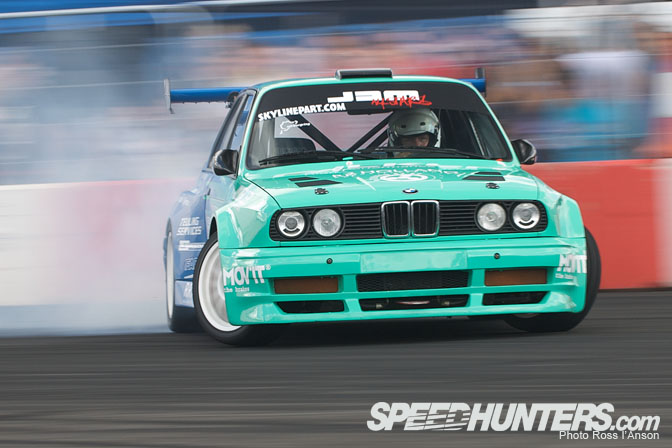 With the field made up of drivers from all over Europe BMW's almost outnumbered the Japanese machinery for once…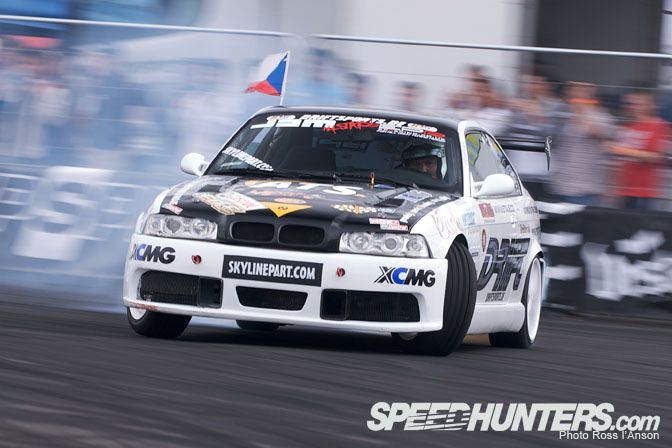 Czech driver Jan Balaz had a 2 day drive to get to Wembley.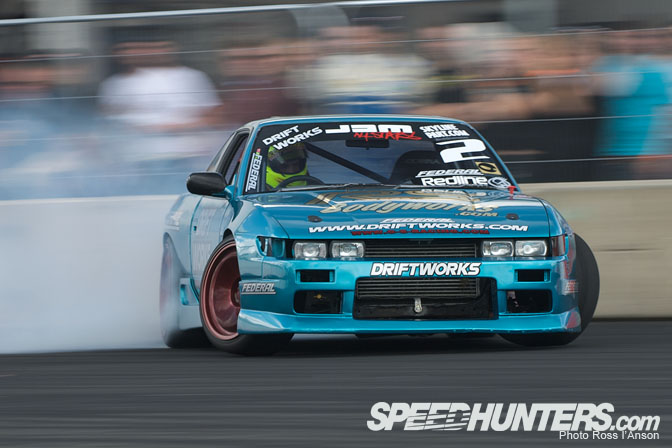 Dan Chapman in the freshly rebuilt PS13.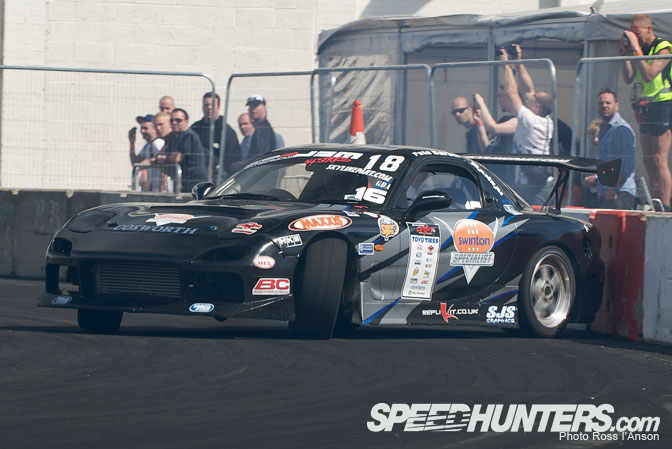 Skimming the wall run after run Peter Barber eventually Qualified 1st followed by..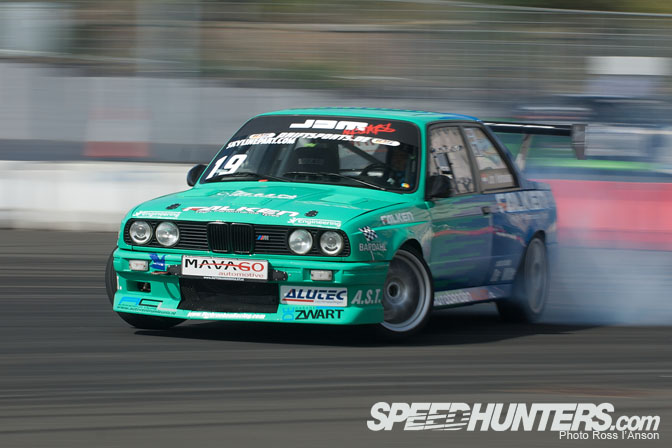 Lars Verbraeken in the sister Falken E30 with  ..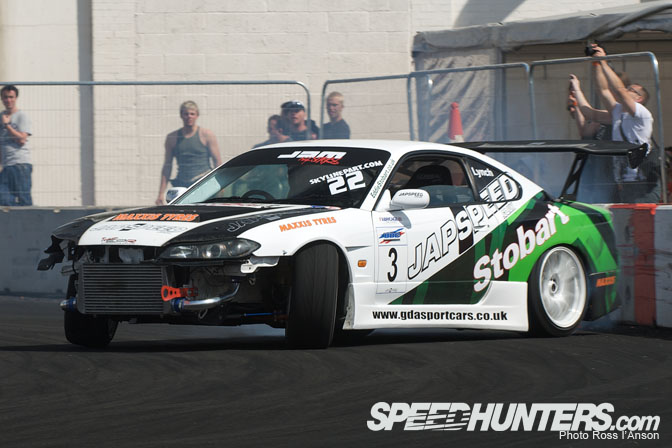 ..Japspeeds Shane Lynch getting 3rd.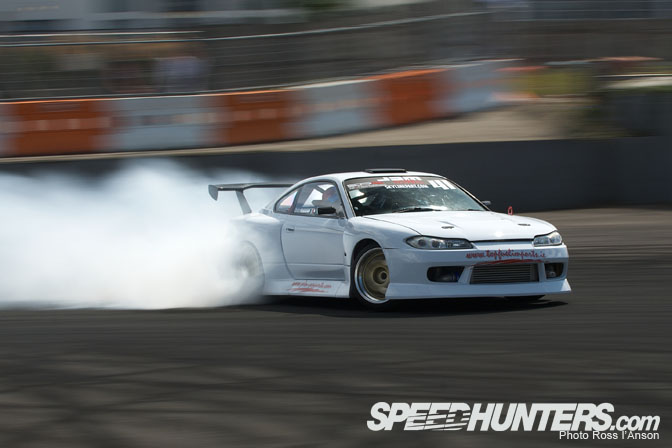 Christie Carpenter made the top 16 with the cleaner than clean RB powered S15.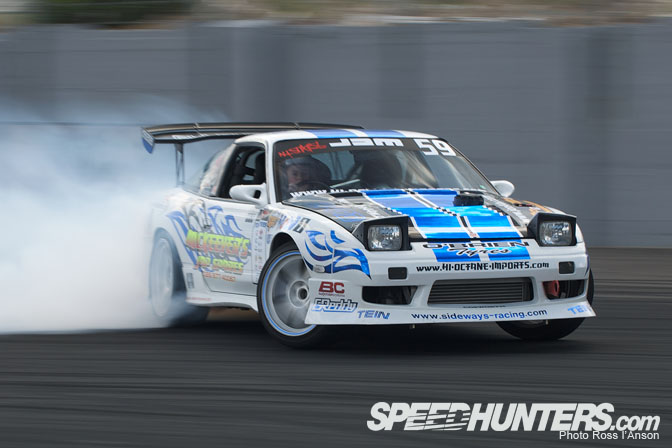 13 year old Dwane Mckeever put in another amazing performance by qualifying for the main event, remember the name he is definitely a drifting superstar in the making.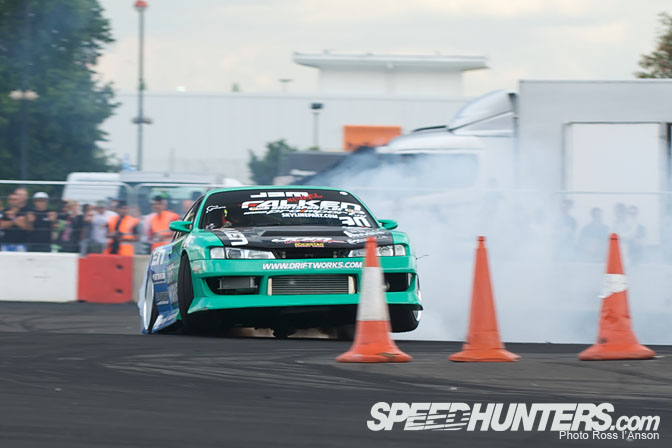 With qualifying finished all that remained of the Saturday was a 20 minute free practice session, I had pretty much all the shots i needed for the day so took a bit of a risk and positioned myself on the final turn looking back at Lynch's leap, not sure i would get anything interesting from the restricted point I couldn't quite believe what I was seeing…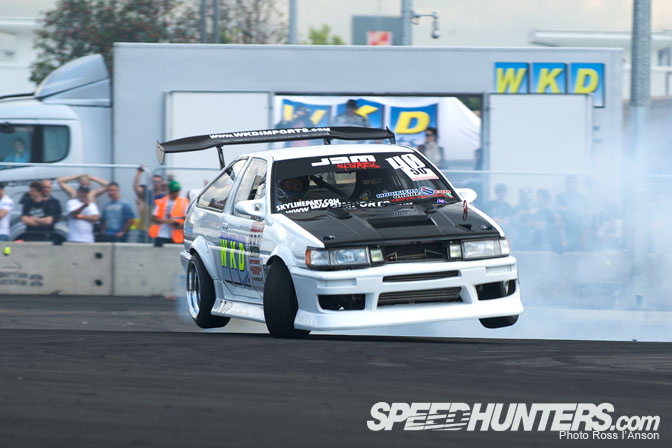 .. what had started as the odd wheel lifting had turned into a full on jump as the speeds increased ..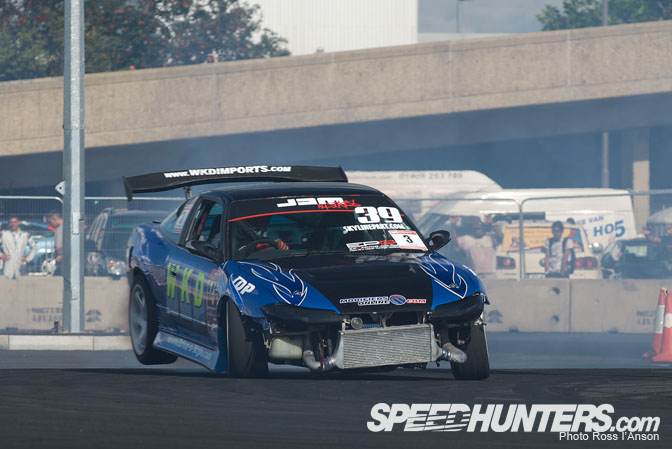 Johnny Power in the the WKD Imports Nissan 180sx in full Dukes of Hazard mode.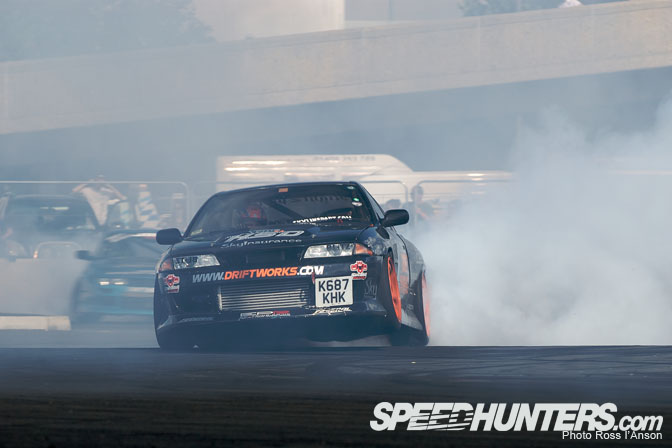 With qualifying this good JDM Wembley was looking to be a truly great event… more to come from Wembley soon.
-Ross I'Anson.