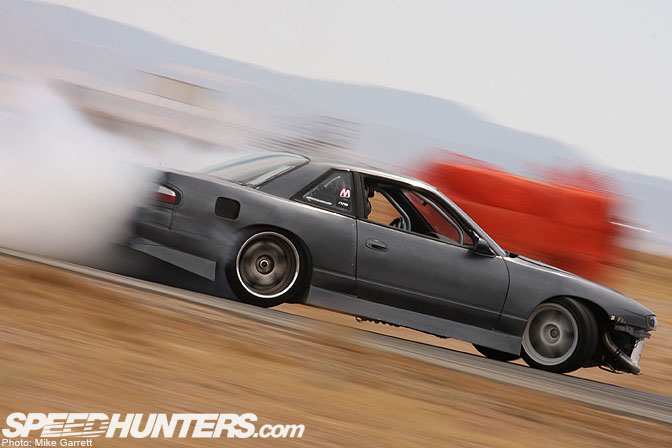 July has been a busy month for me -I've put about 2500 miles on my car in the past few weeks just driving to events and photoshoots. Tomorrow morning I'm going to be heading back down to Southern California for the rally portion of the X-Games – something that I'm quite looking forward to covering. Before that though, I wanted to wrap up my All Star Bash coverage with a final batch of photos from that magical event in the desert last weekend.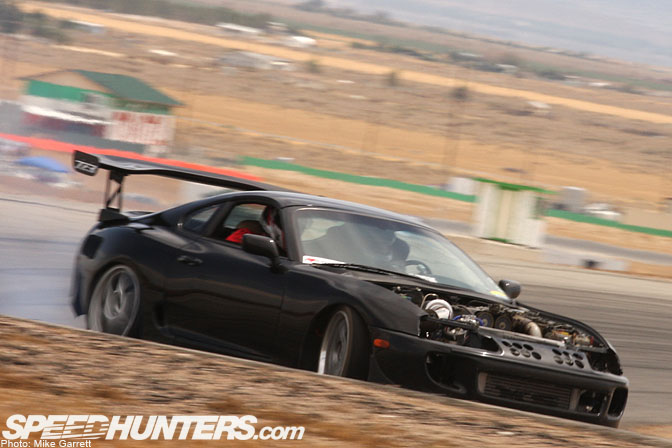 I've seen this black JZA80 Supra at a few different Just Drift! events over the years. Check the big turbine peeking out of the hoodless engine bay.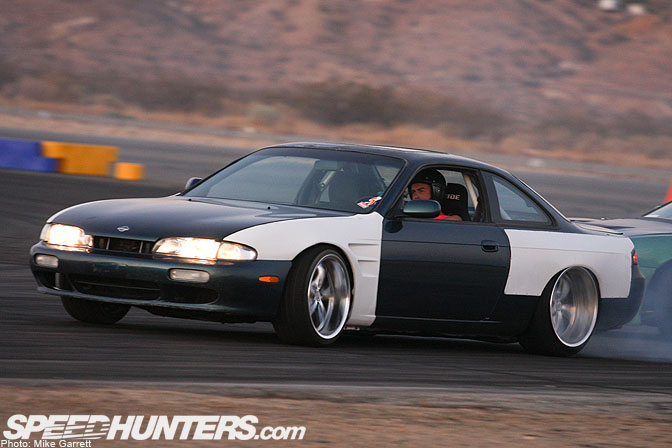 The wheel offsets and lip sizes on these cars seem to get crazier with each event. Can't wait to see what this S14 looks like after the overfenders are painted.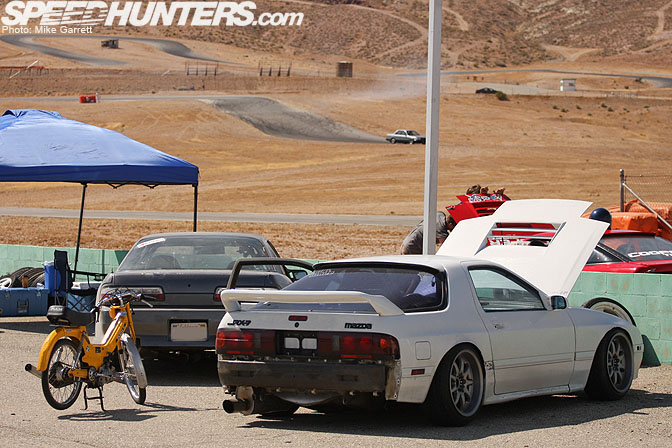 Believe it or not, that white FC actually has an honest to goodness rotary under the hood…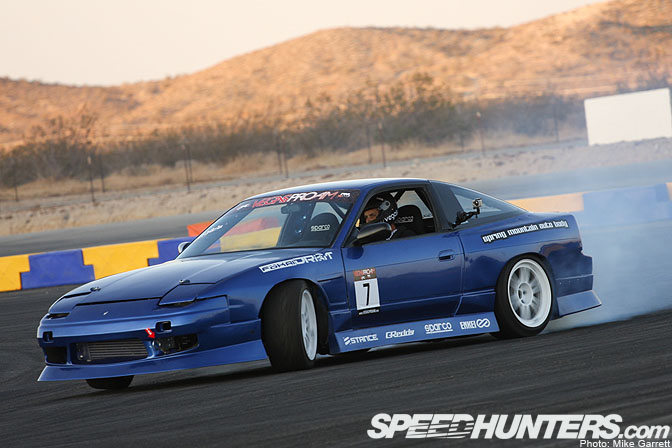 Yet another high quality RPS13. If I recall correctly, this is a Las Vegas-based car. LV guys usually turn out to these events in big numbers – Willow Springs is just a short hop across the desert from Vegas.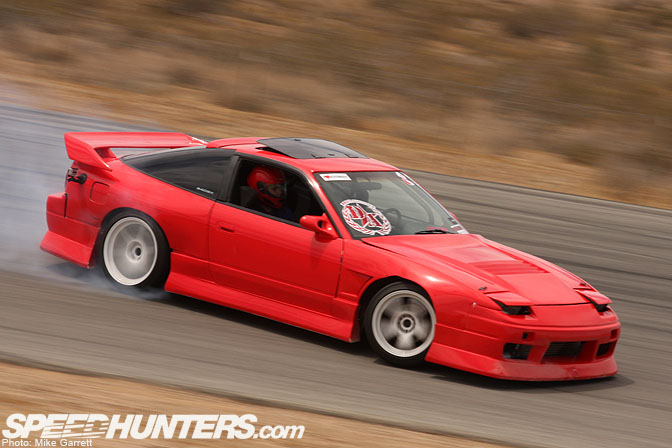 Dousan's machine wasn't running 100%, but that didn't stop him from enjoying the weekend full of drifting.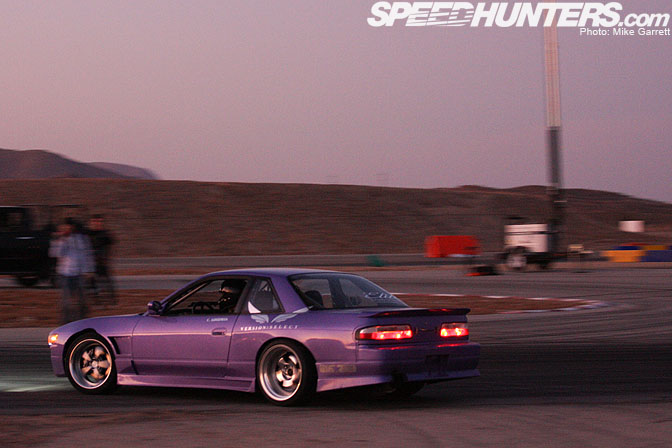 Purple is one of my favorite colors for drift cars – this is S13 is a prime example why.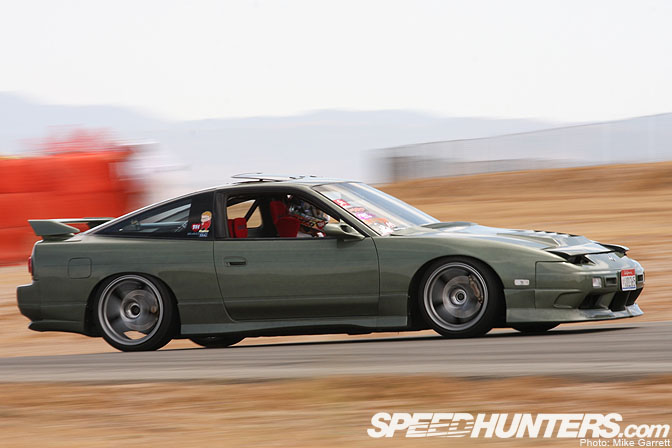 BH getting ready to do a "time attack run" around the bowl.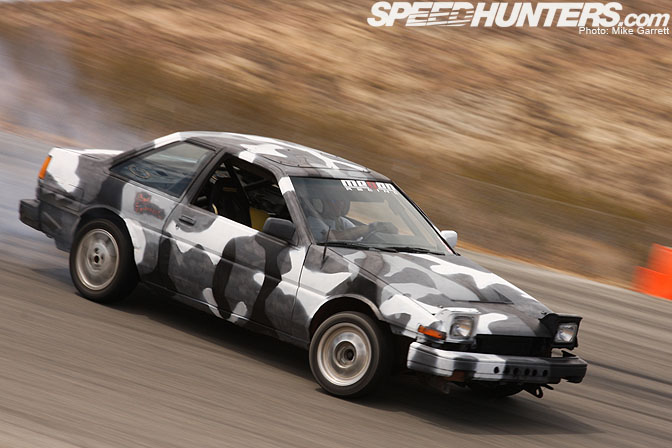 USDM drift missile?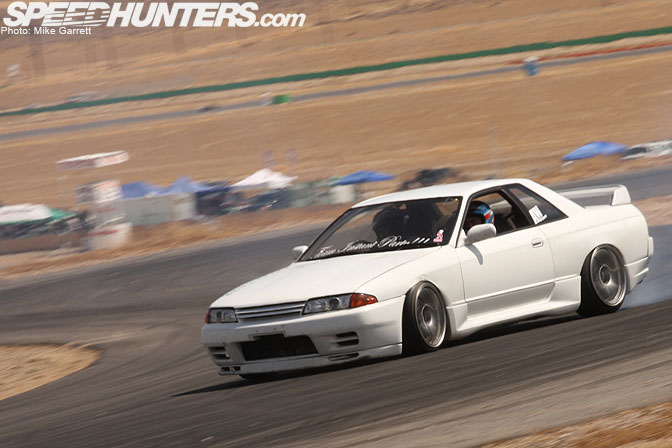 Another shot of the slammed R32 from the Northwest. Just wow…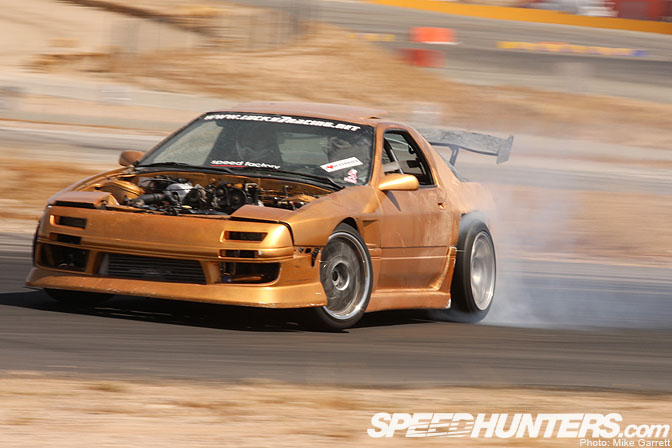 This FC has a home-built street machine look to it with cut up rear fenders and big rubber out back.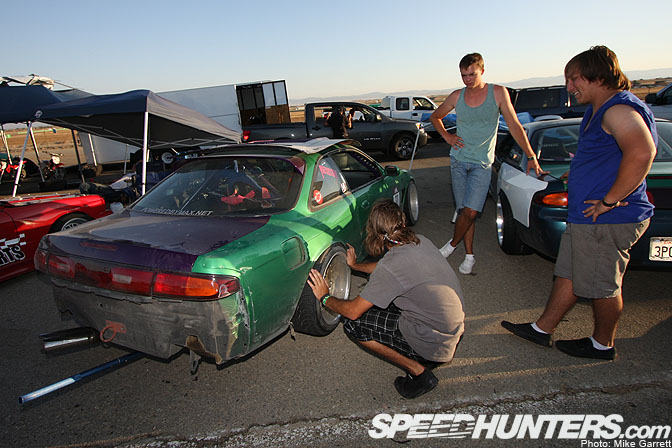 Formula D super star Matt Powers preps his S14 for some tandem action.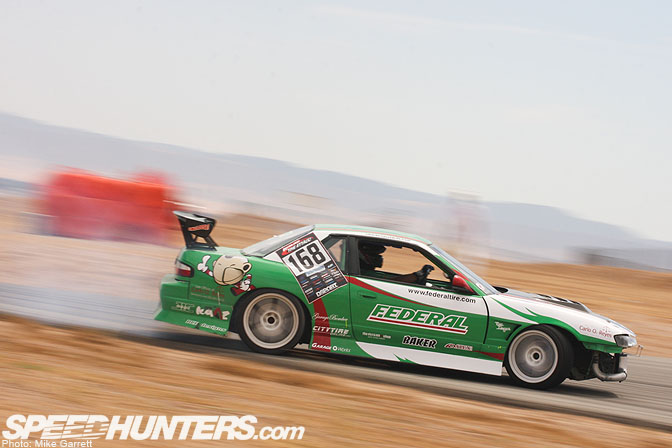 Nobody knows Willow Springs better than the Just Drift! guys. Just follow the smell of burnt Federal rubber and you'll find them…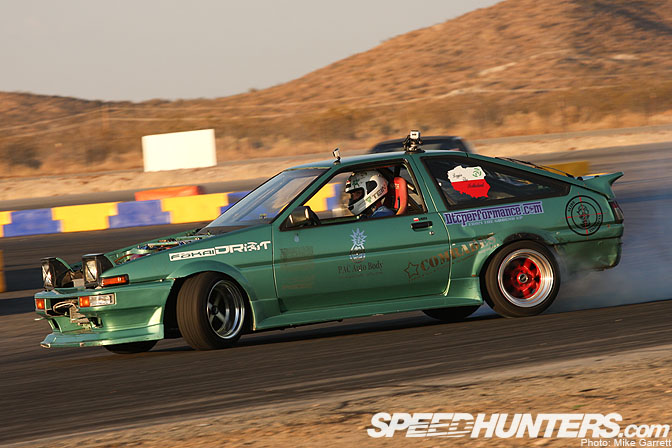 The SR86. So wrong, yet so right.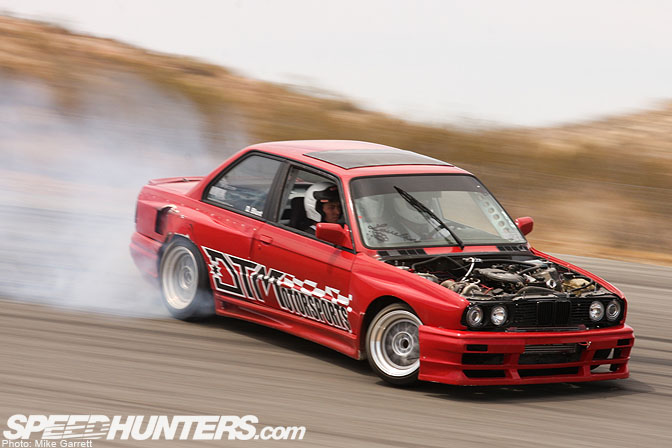 More Dirty Thirty, smoking it up around the bowl. Hmmm… that didn't sound right.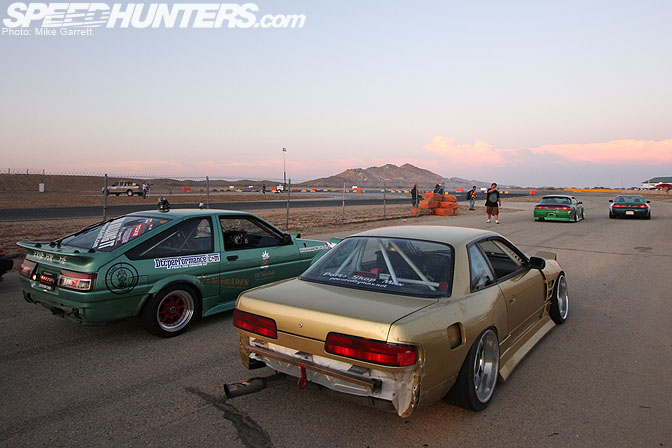 Tommy Roberts getting ready to head out with his San Diego boys. Scenes like this are why All Star Bash is so great.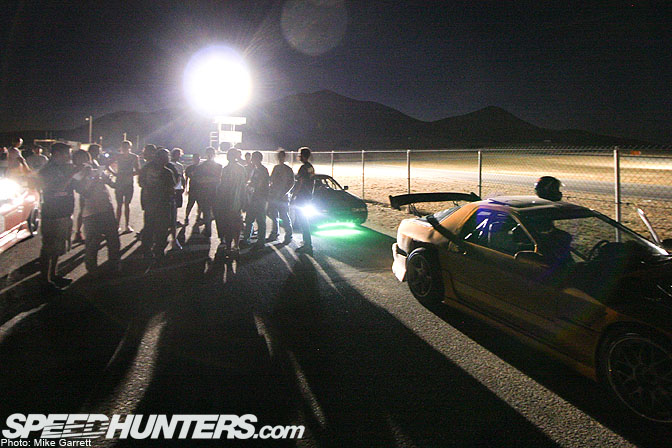 Big thanks to all the organizers, workers, and drivers who make All Star Bash what it is.
Can't wait until the next one!
-Mike Garrett