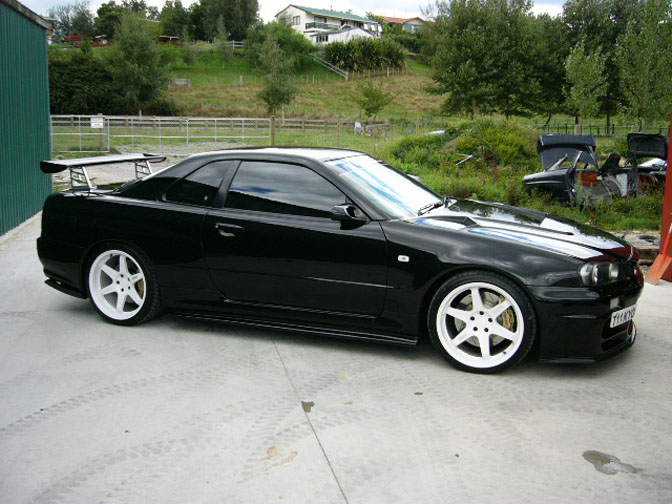 Would you be willing to part with your car and send it to a shop on the other side of the world? The story gets even better, because the owner of this R34 had never even met the car builder, he only knew him by reputation…. but after some phone conversations, a deal was struck and this R34 was to be shipped across the planet for some very special modifications.
The British owner imported the car back in 2003 from Japan and had it shipped to the UK. After some exterior modifications, he wanted to do something special to the engine and checked around in the UK Skyline tuning scene, but didn't find what he was looking for. So he got in contact with Rob from New Zealand outfit R.I.P.S; known internationally as one of the best Skyline engine builders going.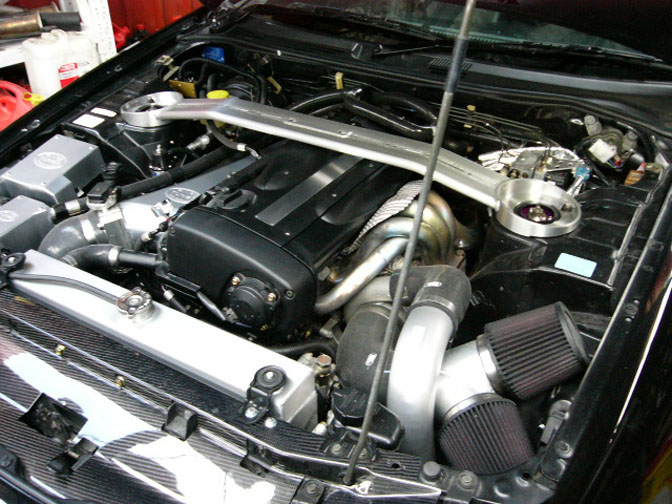 The idea was to upgrade the motor from 2.6 to 3.0 liters along with a whole host of top spec parts. The compartment is pure class; it features some of the best selected parts money can buy. If you have some time to spare, you can check out this 39 pages long build thread on the GTR.co.uk forums.
The twin filter setup is something I have seen before, it sports two K&N filters.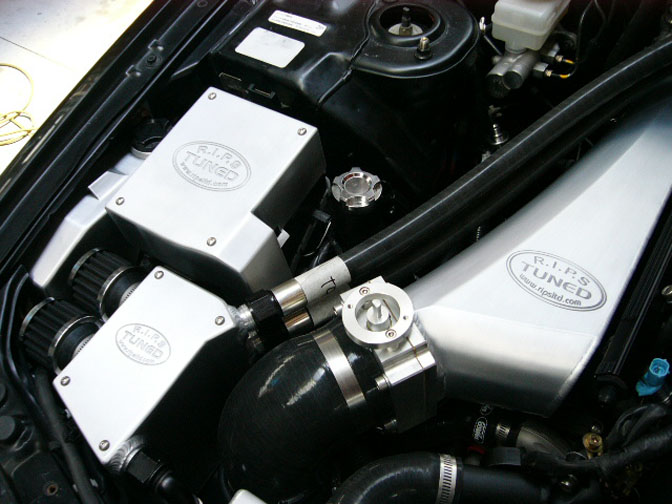 Just look at these works of art: the fusebox, oil catch can and an amazing looking handmade inlet manifold.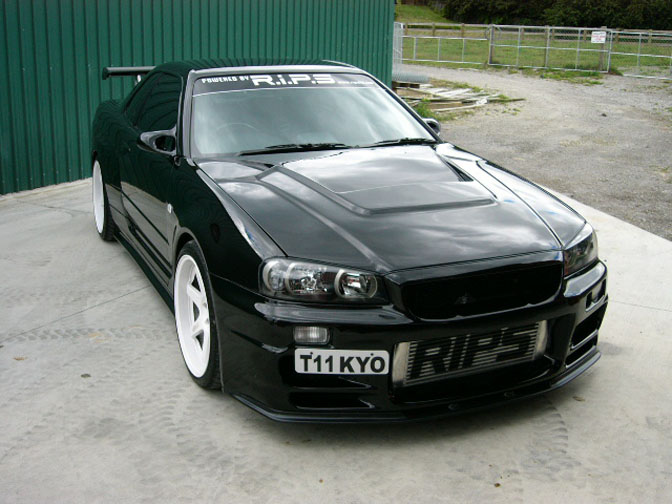 There is not much on the outside that advertises the inner potential of this car… But after all, that was the intention – it's meant to be understated. The R34 sports a Top Secret front bumper with the standard GT-R front splitter… For better airflow the owner also opted for the Top Secret bonnet.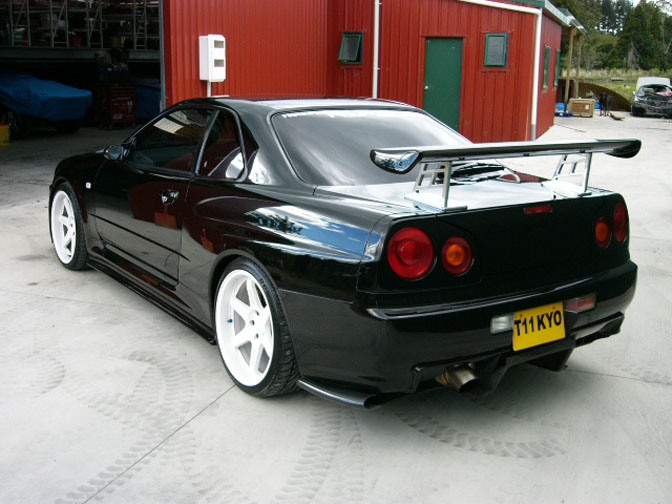 In the rear we can find another Top Secret item; the diffuser with vortex generators. The wingstays are custom made to lift the wing a bit higher. To finish it all off, the owner ordered a set of Nismo side skirts.
Wheels are custom painted Volk TE37's in 19"x10.5j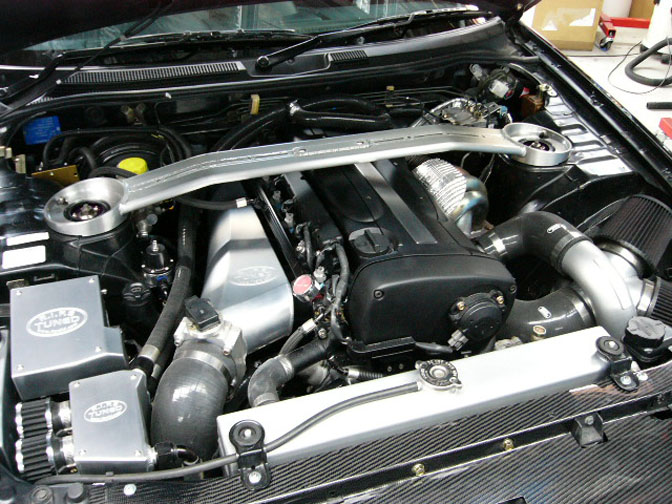 The car has full boost at 3500rpm thanks to the T04Z turbo. In the end they settled for a healthy 560bhp to give the car better handling characteristics, because it's built as a road car and not a drag car.
Also check out this small video of the car on full boost.
-Jeroen Willemsen
All pictures used are courtesy of Rob at R.I.P.S. and can be found on the GTR.co.uk forum.