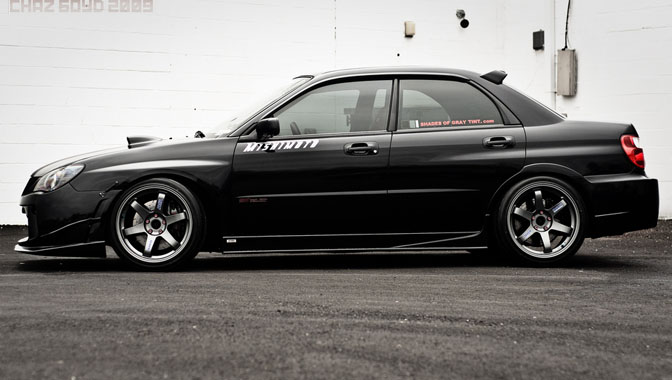 The "Darkcore" Impreza that Rod posted yesterday generated a lot of response from you guys, so here's a few more photos and some info on it. The car is owned by Bill Vitale from Pennsylvania, and has got to be one of the most well-balanced and attractive privately owned STI's that I've ever seen. Like most projects, it's gone through a number of stages before becoming the car you see above.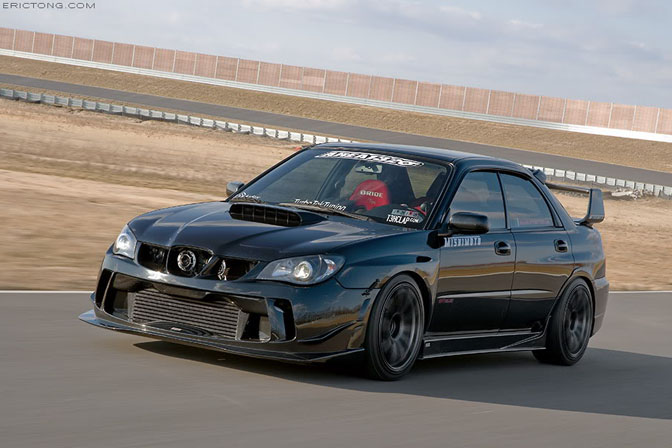 Here's an older photos of the car when it still had the stock rear wing and was running 18"x9 Advan RS wheels. You can never go wrong with the full Zero Sports aero kit that this car is sporting.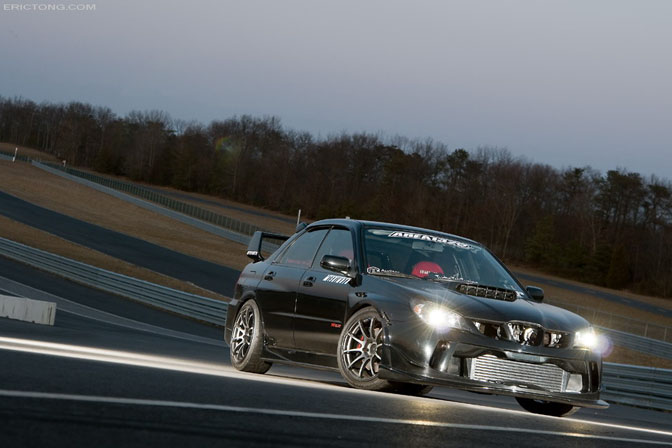 A static shot of the car in pre-makeover form. Suspension and chassis work includes Stance GR+ Pro coilovers a Perrin rear sway bar, an HKS Kansai front tower bar, and TIC fender braces to name a few things.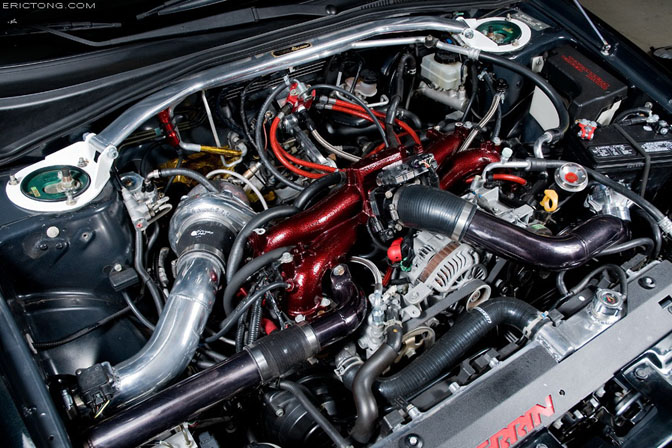 Under the hood there's an ATP GT3076 .82 a/r turbine kit. Like most hardcore Subarus the stock top-mount intercooler has been dumped for a front-mount, in this case a large Perrin one. Exhaust dumps through a Tomei manifold and then through a one-off catback exhaust system.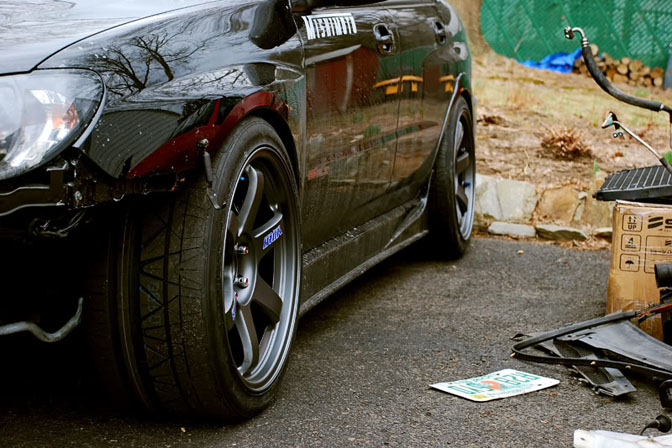 One of the most recent and dramatic additions, 18×9.5 +22 Volk TE37's with Nitto Invo tires.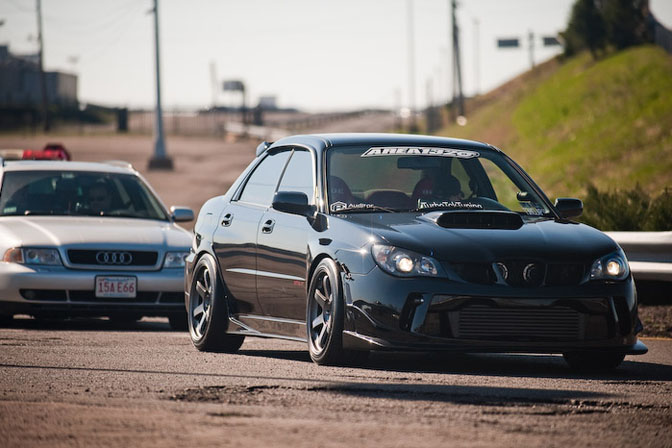 You'll also notice that the rear spoiler has been removed. To tell the truth I was never a big fan of the wingless look on Evos and STI's, but this car has sold me on it 100%.
For more photos and info on the build, check Bill's thread on NASIOC.
-Mike Garrett