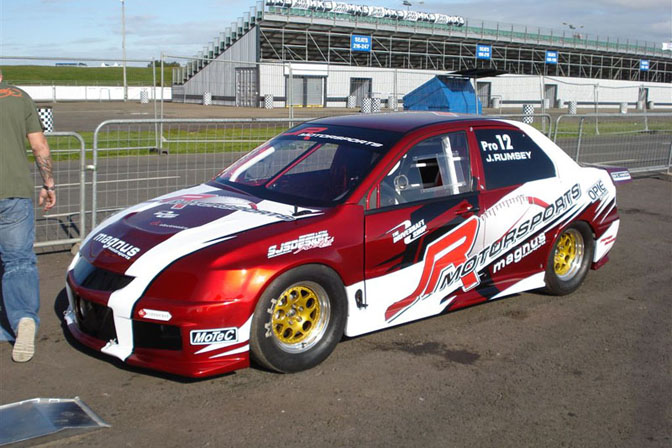 Last week Rod posted a quick engine shot of this monster Evo drag car from the UK, and he looked into sending one of the Speedhunters shooters out to have a closer look at this beast. Unfortunately, we got word that the car is currently disassembled so we'll have to make do with a quick spotlight on the car using some older photos. The car was built by JR Motorsports (with the assistance of Mangus Motorsport in Canada) and according to their website, it's "the most technologically advanced AWD drag car that the world has ever seen". A look at the spec sheet doesn't give much reason to doubt that claim…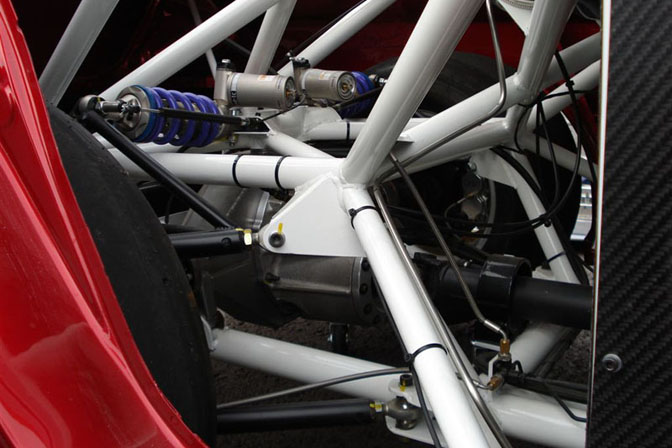 The chassis is an AWD 25.1E tube chassis, which has been draped in carbon fiber body. The suspension is all custom of course, and a Ford 9" rear end housing has been custom-fitted to the IRS setup.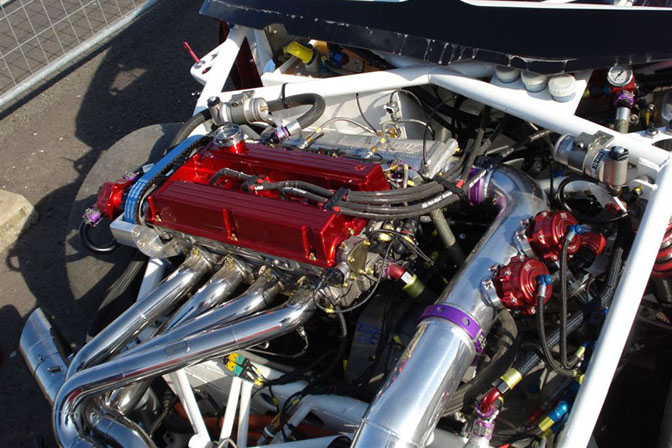 The chassis might not have much to do with a stock Evo, but the engine is still based on the good ole' Mitsubishi 4G63. It's a 1400hp-spec Magnus-built race block filled with heavy duty internals and fed by methanol injection. A Garrett GT turbo handles the forced induction side of things while the giant Primary Designs Inconel header dominates the front half of the engine bay.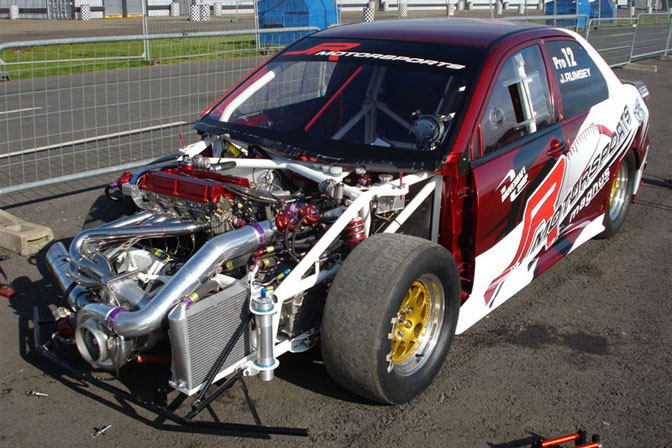 There's always been a kind of mechanical rawness in pro drag cars that you don't really see elsewhere. When the one-peice front end is removed, the big MH slicks and that monstrous turbine are exposed for all to see.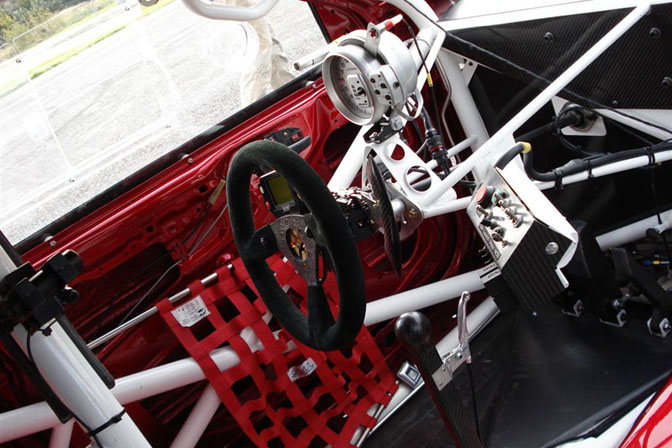 The sparse cockpit is made up of a large tachometer, some Motec electronics, and not much else. The transmission is a JR Motorsports sequential unit that can be shifted with the floor lever or with the paddles on the steering column.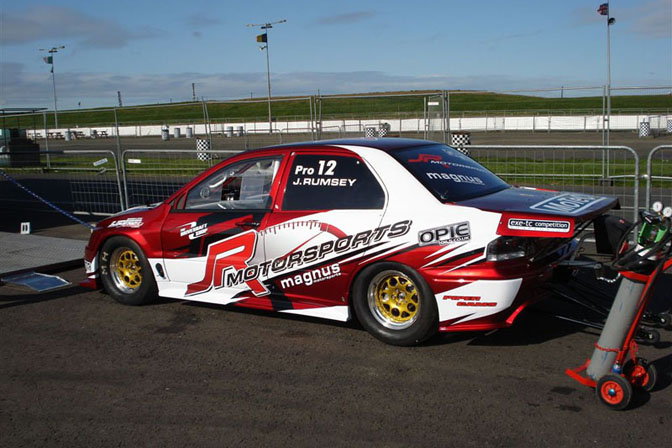 As I looked over this car, I found myself drawing comparisons to the HKS CT230R Evo I featured last week. The two cars couldn't be farther apart in terms of purpose and build style, but the amount of work put into both of them is staggering. I couldn't find any info on this car's ET's, but Rod mentioned the target was somewhere in the six second range…
For more on this machine, check out the Mangus Motorsports website.
-Mike Garrett