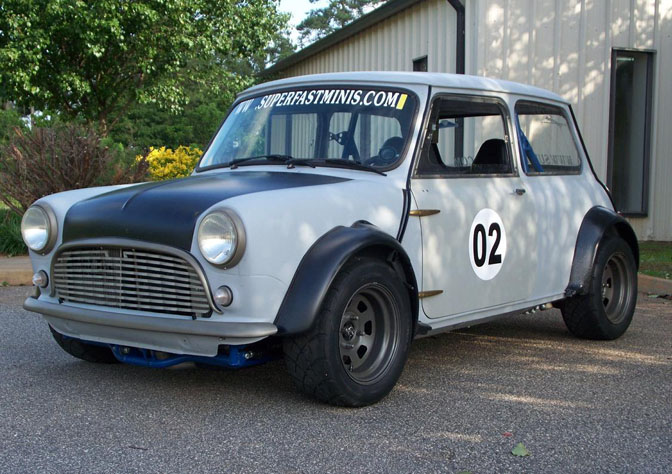 I just got a link from a friend  who pointed out this AWD Mini project at Super Fast Mini's. I thought this would be a nice addition to this AWD month. Inside the Mini community it is very popular to enhance the performance of the car with Honda parts. It is no different with this Mini.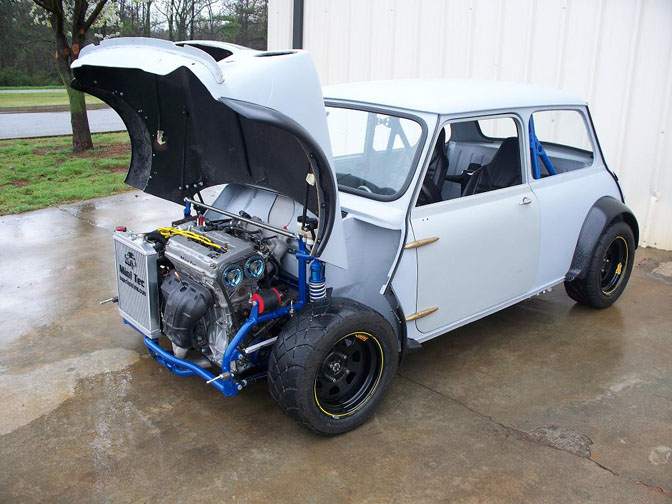 They started with a bare shell and went to work with the custom fabrication and placing of the AWD system. On the outside we see wider fenders to accommodate the larger wheels and extra sticky tires.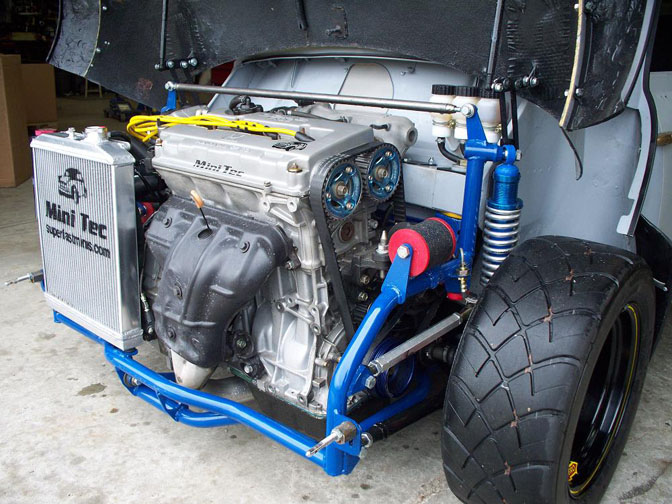 The B20 VTEC engine has been placed in a custom made engine mount system. It is bolted directly to the chassis.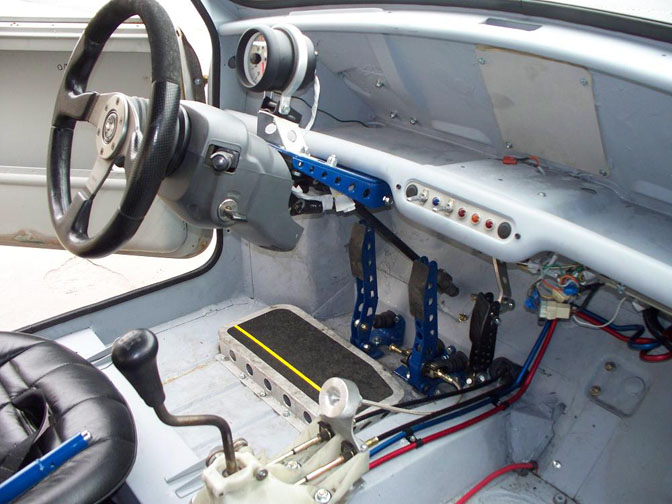 There is not much left of the original interior, everything has been custom made. As this is their first attempt they are taking orders when you want to build one like this for yourself.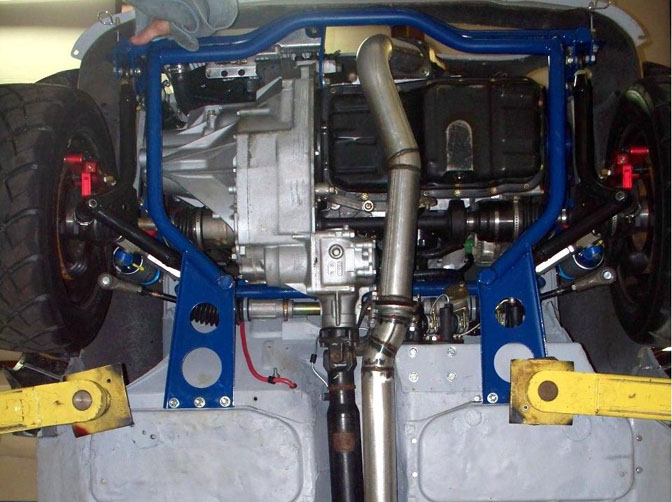 The underside reveals the way the engine mount has been placed. They used a CR-V awd drivetrain to make it a fully working AWD Mini. You can see the drive shaft running alongside the exhaust system.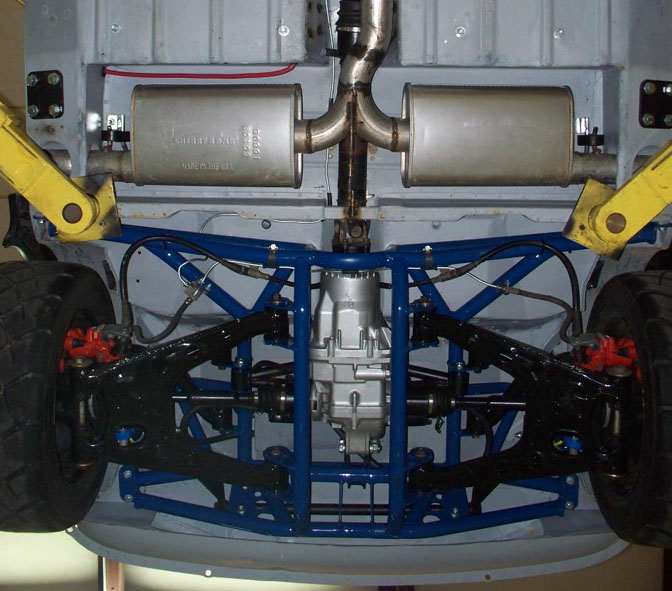 The driveshaft runs under the exhaust to get to the differential. I'm just amazed at how small the driveshaft's are that exit the differential. Again they used a custom housing system to make everything fit.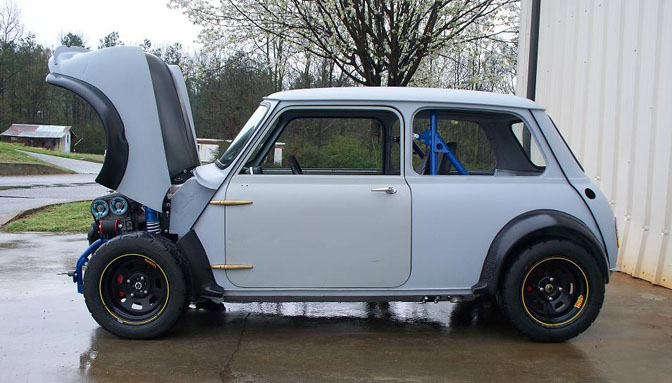 I have driven several Mini's before and I have always liked the drivability and go kart feel of these machines. Now with the possibility to make it AWD it would not only enhance the grip levels but also the sheer joy of driving a car like this on track.
For more build pictures you can log on to Super Fast Mini's.
-Jeroen Willemsen