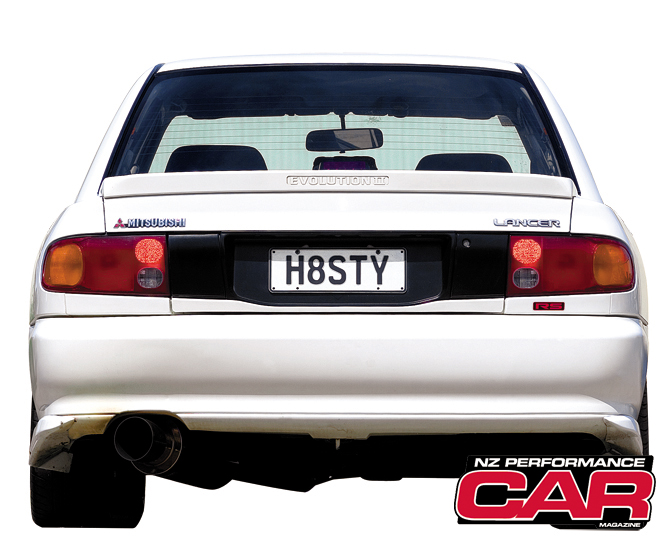 For me this car is the perfect all rounder. You can drive it sensibly
on a daily basis, but you can also trash it around at a circuit at the
weekend. Mitsubishi Evo heritage goes a long way, but I always had a
soft spot for the 'older' models likes this EVO II RS. They aren't as
flashy as their younger brothers and don't tend to have a 'look at me' attitude.
However, despite their understated exterior looks, the EvoII packs
quite a punch under the hood, especially this example.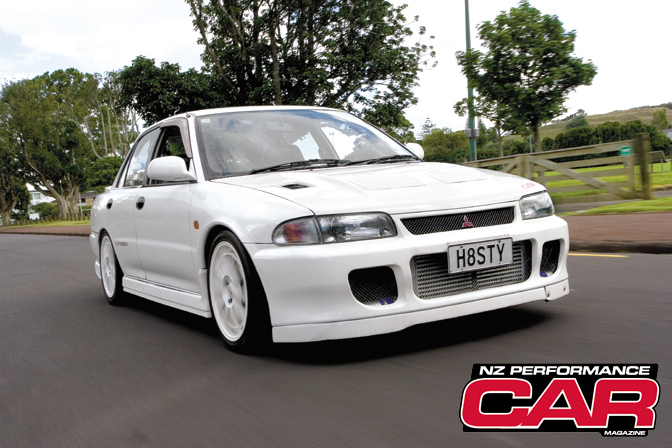 Let's start at the exterior: you experts may have noticed I called it a EVO II RS and not a GSR, but the car does feature the GSR frontbumper and rearbumper. The massive intercooler that you can see through the frontbumper is already an indication of it's capabilities.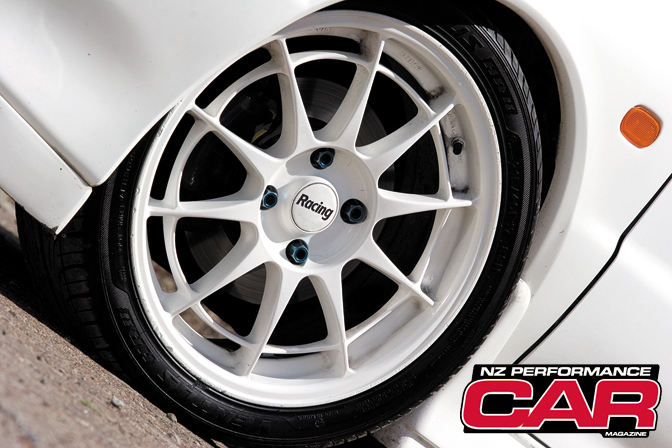 I really like these 17" Enkei NT-03 wheels, they suit the car perfectly athought I wonder how they'd look in black. The braking duties are being handled by the stock rotors and calipers but with EBC yellow pads.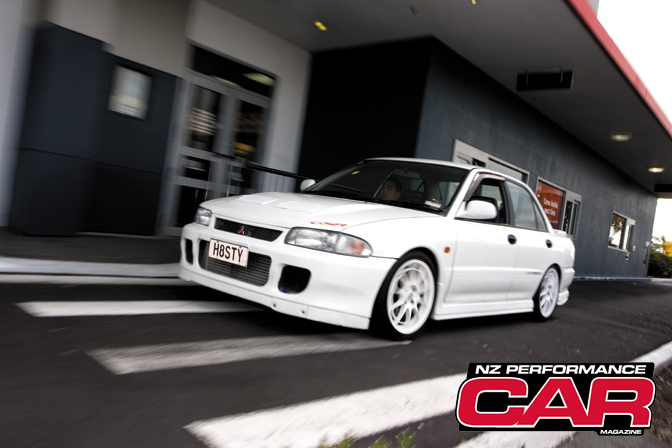 Thanks to the Tein adjustable coil overs and shocks the car sits lower to the ground for extra cornering stability.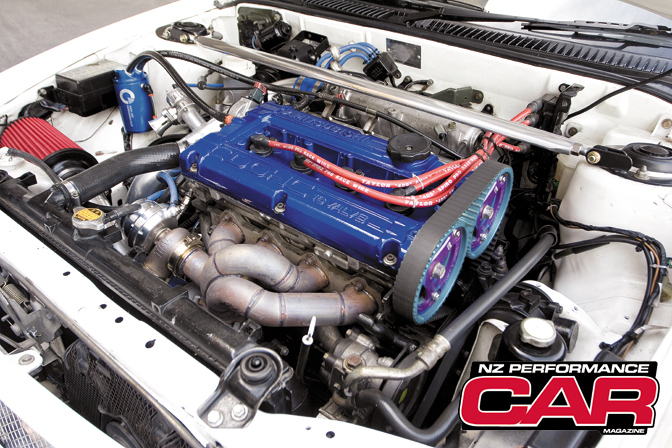 This is what is all about, the 4G63 2.0 liter engine. The spec list consists of JE forged pistons, Eagle H-Beam rods, ARP rod bolts, balance shaft removed, balanced bottom end, JUN-spec 272-degree cams, HKS adjustable cam gears, Stage 2 ported head, titanium valve retainers, 3-angle valve cut, ARP head studs, K&N air filter, Garrett GT35/40 turbo, Spec2 exhaust manifold, 44mm Tial V-band external wastegate, 3-inch exhaust system, Blitz blow-off valve, Spec2 intercooler piping, Walbro 255lph fuel pump, 880cc injectors, Taylor 12mm leads, Link engine management system.
In the end the car puts out just over 400bhp, more than enough to hold its own on the track. The car even managed a 11.02 pass on the quarter mile with a recorded speed of 203km/h. That's really impressive. The time was achieved with 15"wheels and sticky Dunlop semi slicks.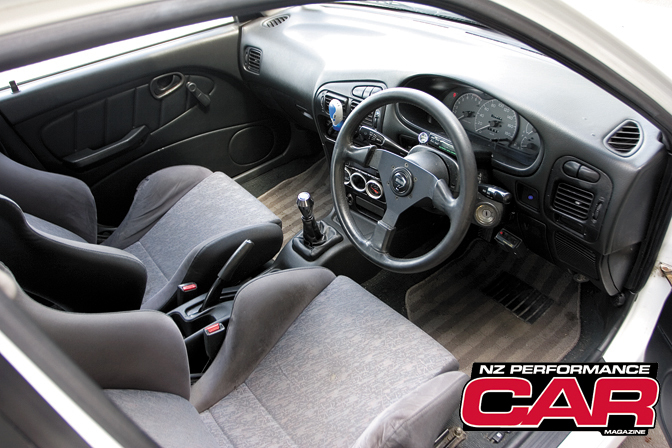 Just a clean and functional interior with Recaro front seats and the necessary gauges to keep a close eye on the engine vitals.

A nice profile shot of the EVO II, It's just cool to think that you can take your entire family for a fun day out and take it to the race track the other day.
Thanks to the guys at NZ Performance Car for the pictures.
-Jeroen Willemsen
July AWD Features on Speedhunters