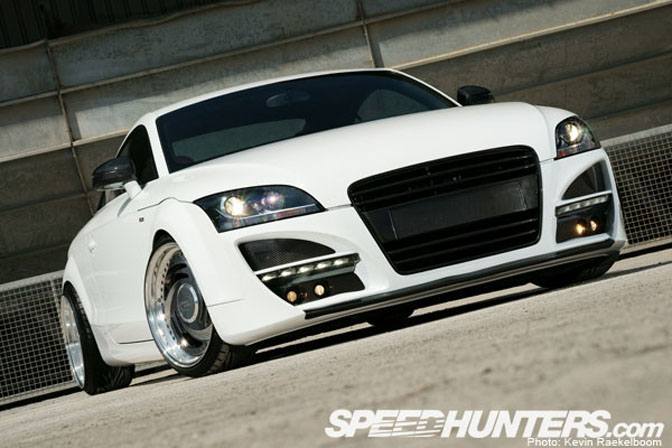 Unfortunately all my AWD features got used up during VAG month, so I'm going to show a couple FF cars in the coming weeks, just to break things up a bit. This TT isn't AWD as Rod originally thought, but it's still worth a look, as it sports a unique one-off body kit. The body kit is made in full carbonfiber and is original from Audi. Wesley, 23 year old owner of this car, is the first and only person in the world with this OEM certificated kit.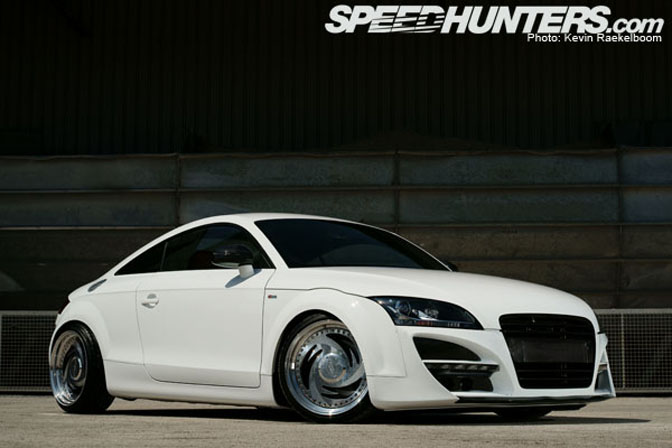 The carbon kit was painted in white and like you can see, it gives a great high contrast look. The fit is 100% perfect. While doing the shoot I couldn't find any cracks or gaps.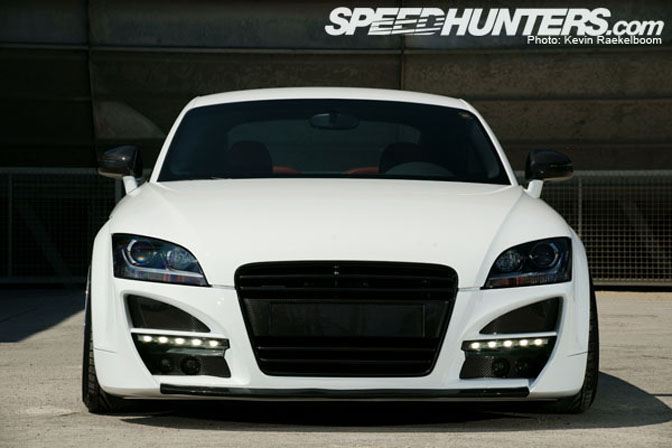 One of the main features of the TT's face are the OEM RS6 LED lights… There's a lot of fake one's on the market, but considering how much they cost, you can be sure these are the real deal!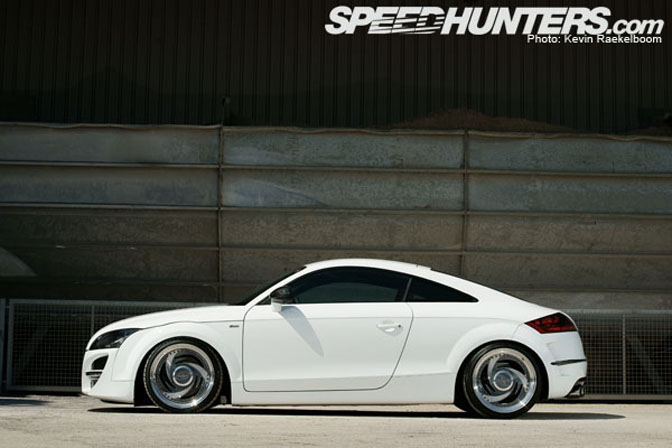 Wesley wanted an exclusive wheel, he found these items from 'Wheels and More' in Germany. The three piece rims in 18″ fitted with stretched Toyo tires fit the concept perfectly.
Wesley told us that he wanted to change these wheels for some Porsche wheels for next season.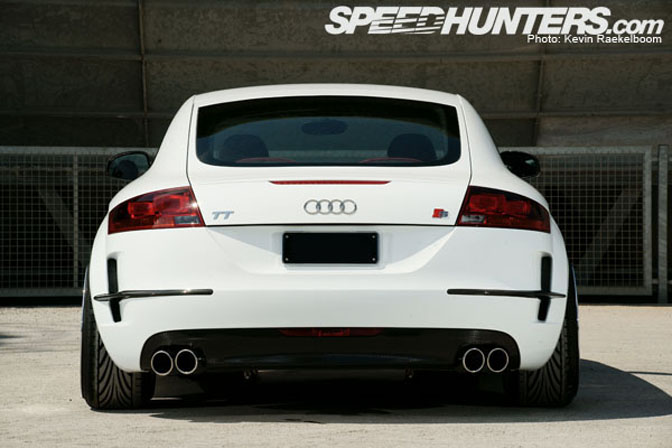 You just can't stop looking at that rear, can't ya? The Miltek exthaust line and mufflers in combination with the carbon is just pure porn. The perfect offset of those wheels complete the images!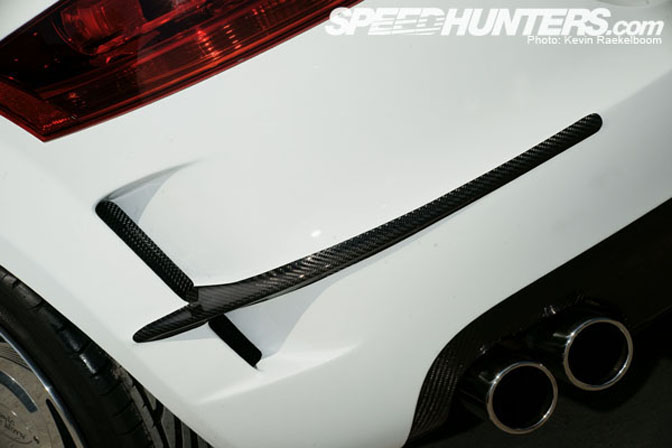 Perfect finishing on the paint job!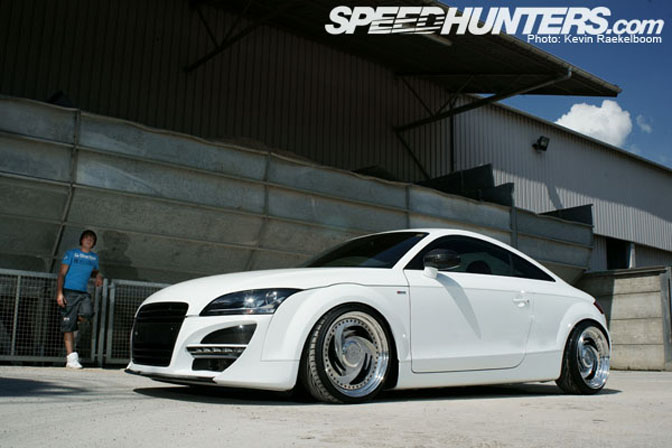 To bring the car closer to mother earth, a KW variante 3 suspension setup came to the rescue. Great choice!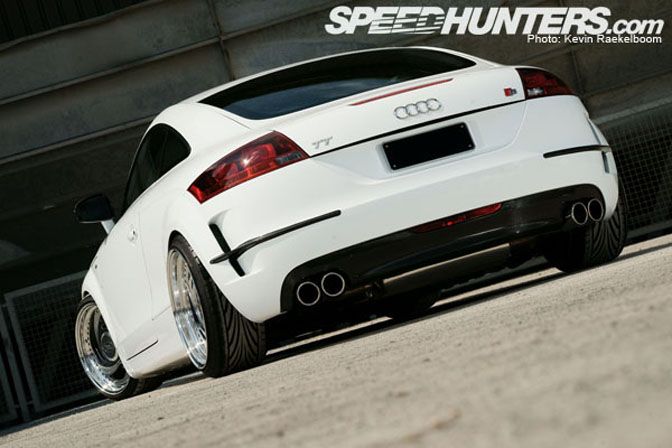 The Turbo engine K04T delivers 380BHP. It's software remapped with a Miltek exthaust line, Miltek race cat and a RS intercooler completing the package.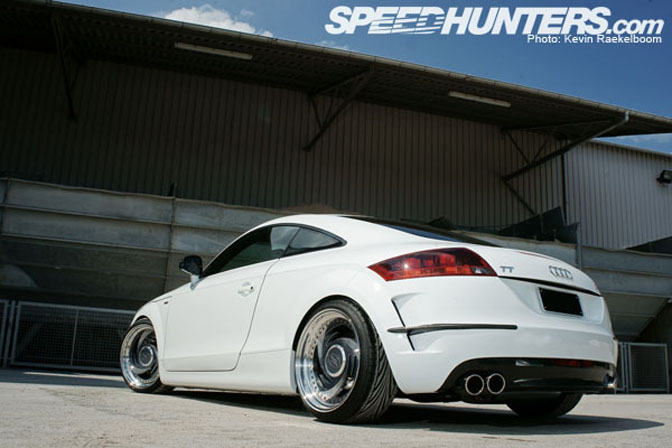 Great car if you ask me, the sound of it is awesome and the looks are unbeatable!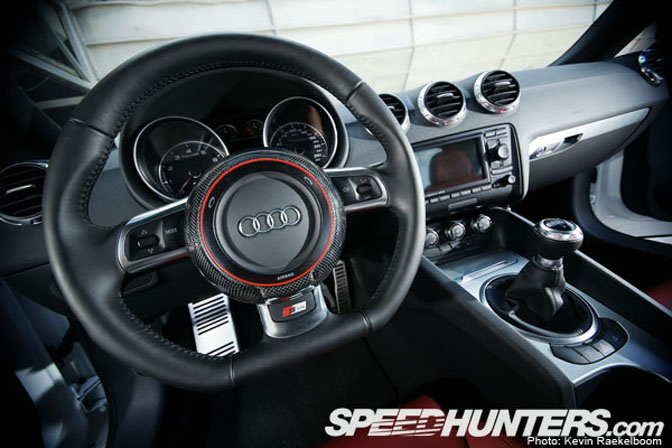 A CF steering wheel rounds out an already luxurious interior.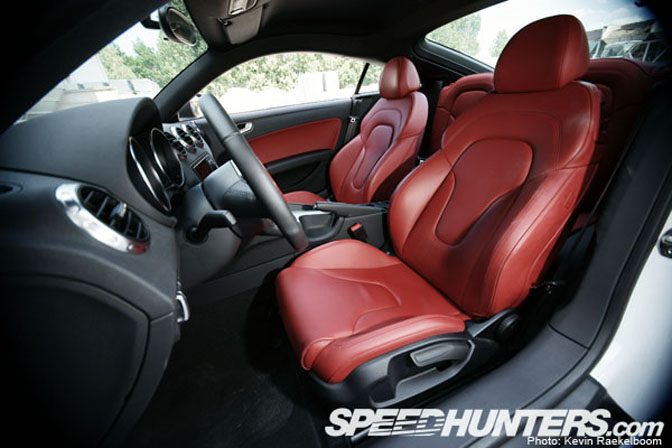 Ok, I've got some more European stories coming soon including the Dutch, Men in Volkswagen meeting.
More soon…
– Kevin Raekelboom