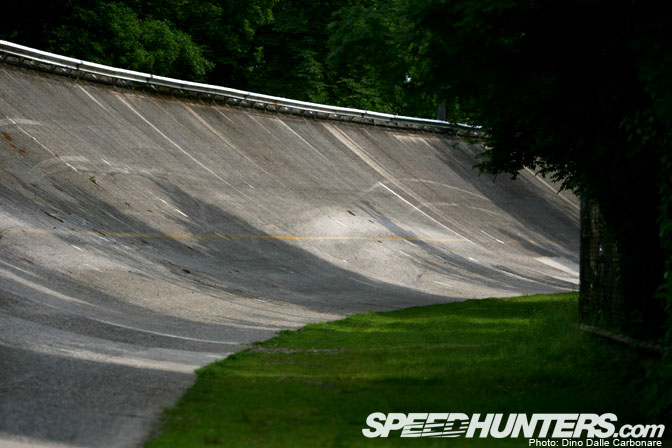 I don't know about you but I find international travel can, at times, be a bit disorienting. I don't think our bodies are necessarily designed to transport themselves from one side of the globe to the other in the matter of a day or so. I find that it usually takes a little bit of time for the rest of me to catch up to wherever it is that my Speedhunting duties take me. So you can imagine with all the travel that I've been doing recently, I've started to get a little bit "ungrounded" and am in need of a bit of routine in my life to get a sense of equilibrium going.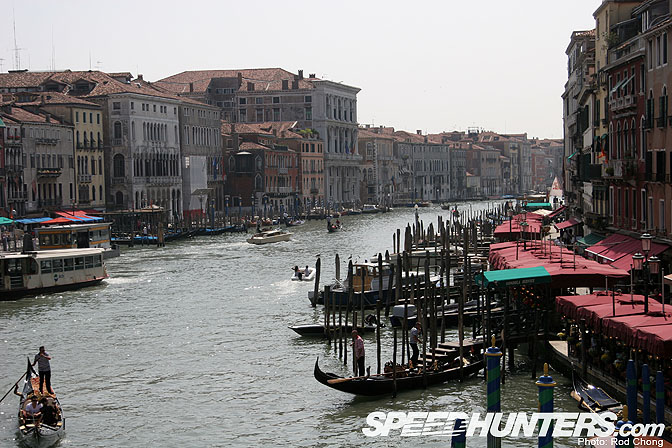 I think I'm still processing the Speedhunting trip to Italy too. The day in Venice was particularly memorable although it left me slightly haunted for a while. Although one of the most picturesque and idyllic places I've ever had the opportunity to visit, it left me with a sense of loss. Life in this part of the world, through my rose-tinted glasses, looked absolutely beautiful as Venice itself harks back to a simpler time and day to day life… it left me wondering what part of our human souls we have sacrificed for the sake of our modern, high speed, high tech, consumerist lifestyles…. Hmmm…. Or perhaps I was just having withdrawal symptoms from my 22 inch flat screen at the EA office…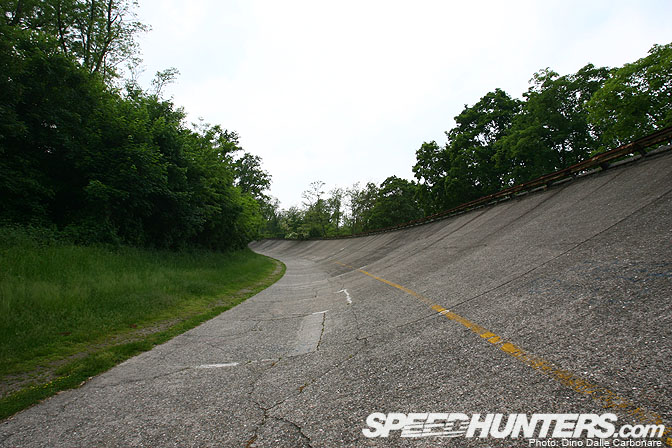 Mind you, the day before Dino Dalle Carbonare and I visited Venice we paid our respects to one of the holiest lost cathedrals of speed: the ruins of the Monza banking.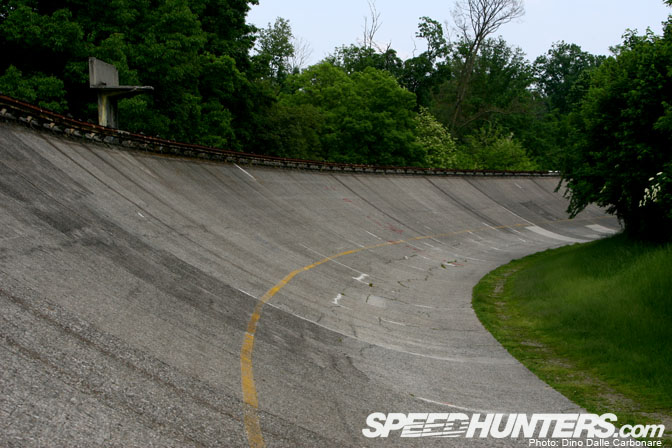 This is also a rather haunting location, and transports a visitor back to a simpler time and place, before commercialism, health and safety and multinationals complicated what was once a very pure past time: the pursuit of speed.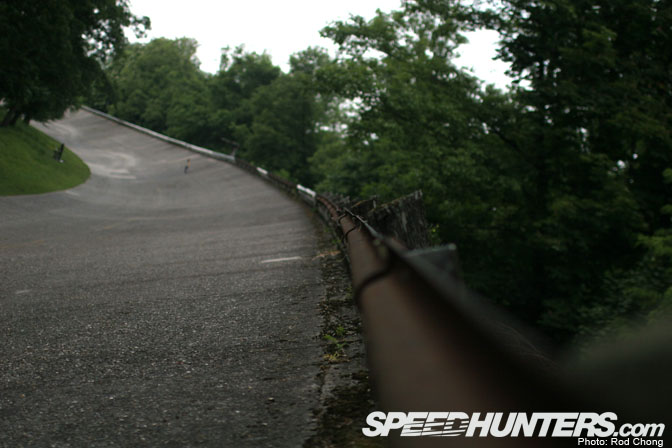 Imagine a world where NASCAR racing never took off and a crumbling Daytona Speedway track lies in ruins in the middle of a well used, public park. It's a bit hard to visualize isn't it?
Yet, this is exact what the Monza Oval is.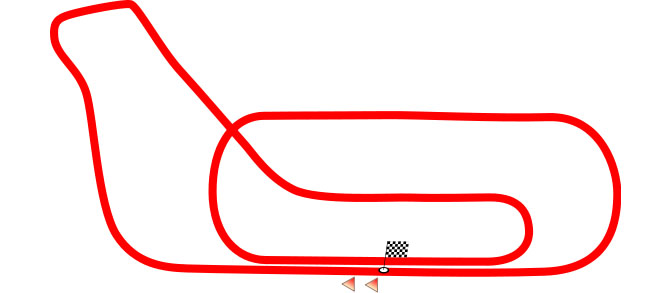 Although the original Monza Circuit was constructed in 1922, it was heavily damaged during World War II and underwent an extensive rebuild in 1955 which included the construction of a 4.25 km  or 2.64 mile, high-banked oval track. By comparison, Daytona Speedway's construction didn't start until two years later in 1957 and is slightly smaller being 4.0 km or 2.5 miles in length. Are you starting to get the picture?
The Monza oval could also be combined with the Grand Prix track to make a combined course length of 10 kilmeters. Formula One used this configuration only a handful of times before it abandoned the oval in 1961 due to safety concerns.  Sports Car racing continued to use the full 10K course until 1969, when all racing on the banking ceased.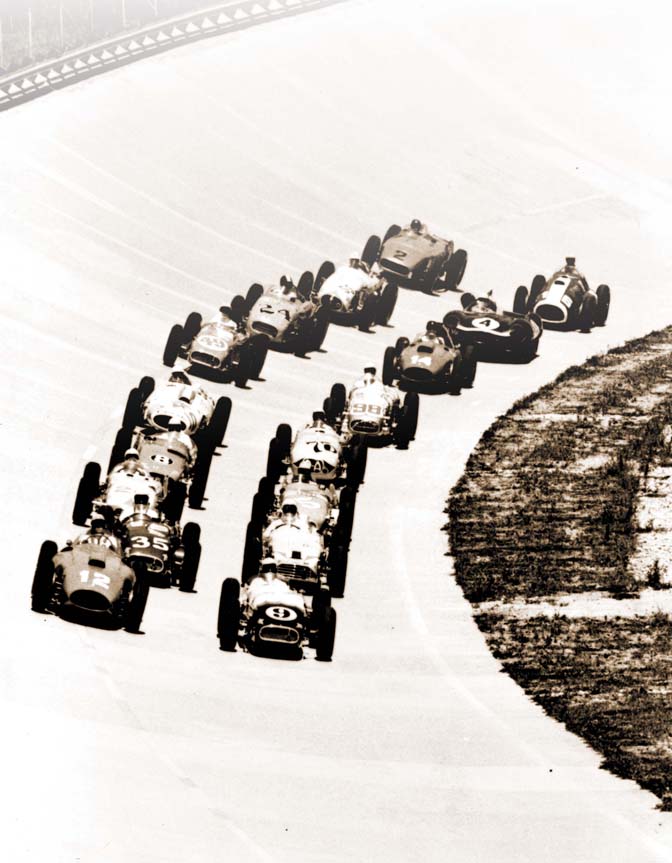 This photo is a particular curiousity. It shows the start of the 1958 "Race of Two Worlds" which featured top American Indy teams squaring off against the top F1 Teams in their special, one-off oval specials. It was a European Indy 500 if you will. The top qualifier that year was the American Tony Bettenhausen's who averaged 177 mph to take pole position. This is absolutely astonishing if you consider the average speed record in '58 at Indianapolis was only 144 mph. By comparison, the fastest ever average speed on the Monza GP Circuit was set in 2002 when Juan Pablo Montoya raised the all-time F1 record to 161.5 mph— 15 mph slower than Bettenhausen's lap.
Have a read of this article here if you want to know more about this crazy race series from 1957-58…. The pilots of these cars were taking their lifes into their hands every single lap around the banking. Open wheel racing was a pure knife edge between life and death, especially when you consider the speeds possible on the high speed ovals.
It's no wonder that Indy cars haven't run at Daytona since 1959.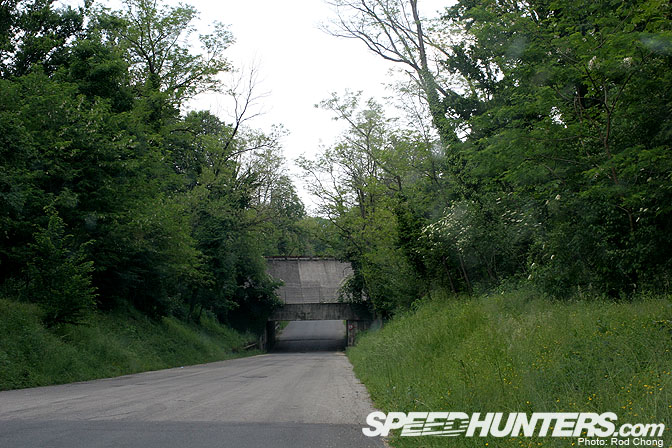 As I previewed in my Speedhunting in Italy story a few weeks ago, this was the first view that Dino and our caravan of JDM import cars had of the famous banking.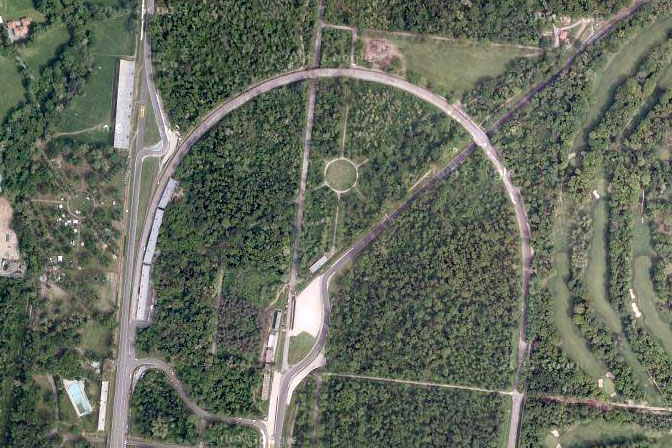 Looking at Google maps you can see we were driving down the access road in the middle of the circuit that runs under the old Oval.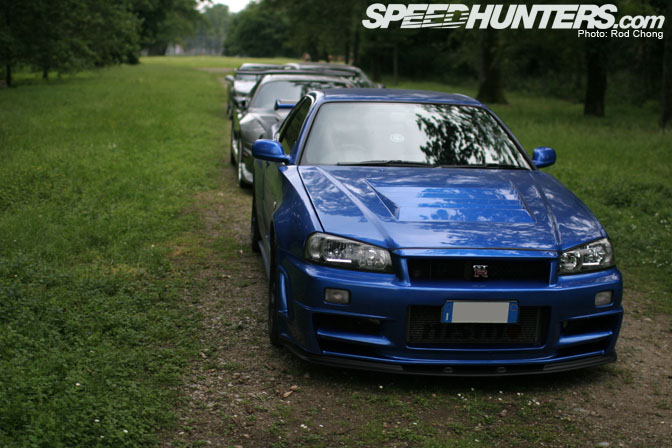 Without an entrace to the track at this point, we pulled off into a pathway in the woods.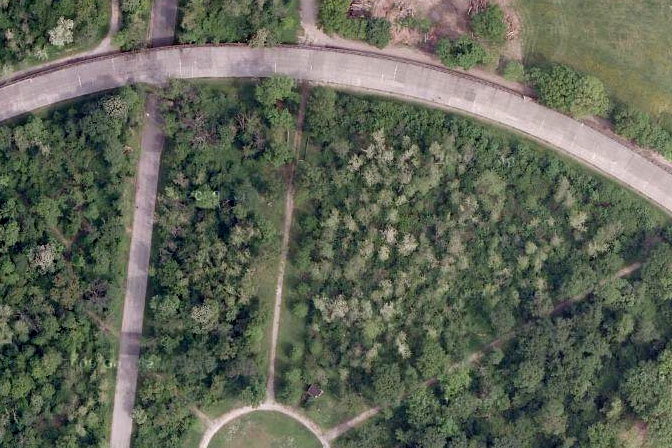 You can see on Google maps it's easy to enter the banking from this spot.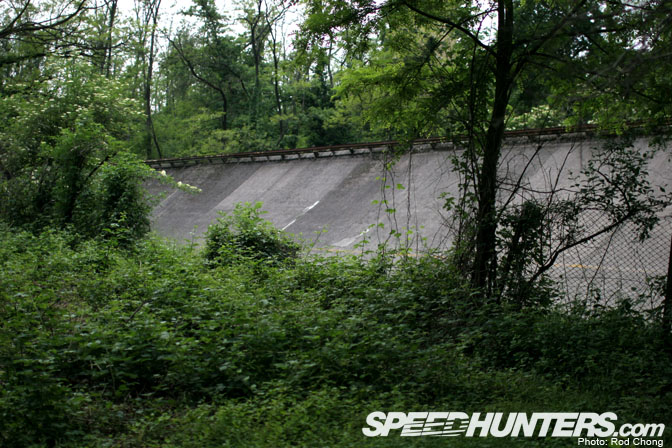 Looking to the left, the banking looms over the surrounding foliage.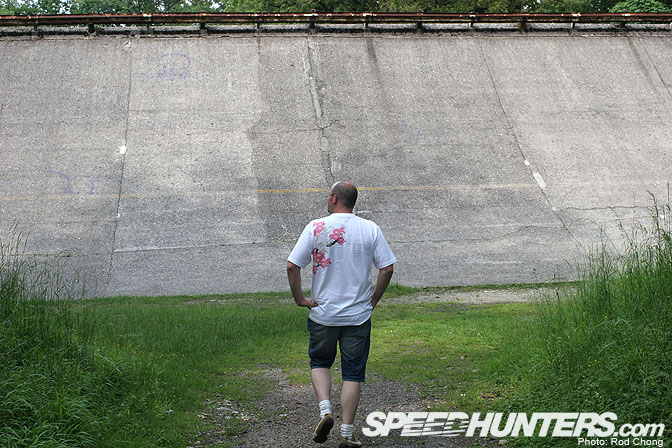 I followed Dino out to behold one of the most sacred places in all of motorsports.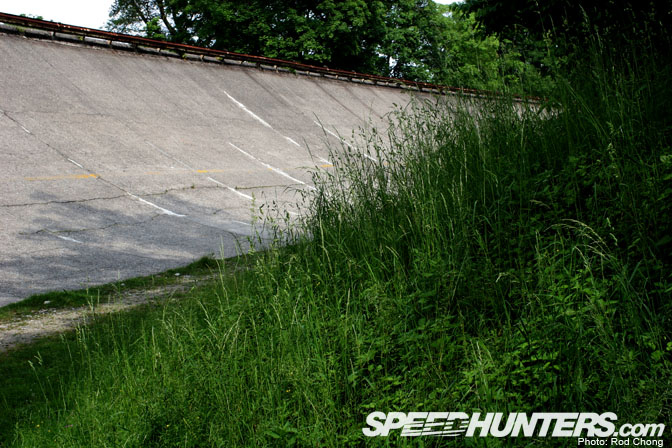 I'd previously read that the banking is in a really sorry state, but it didn't look that bad to me…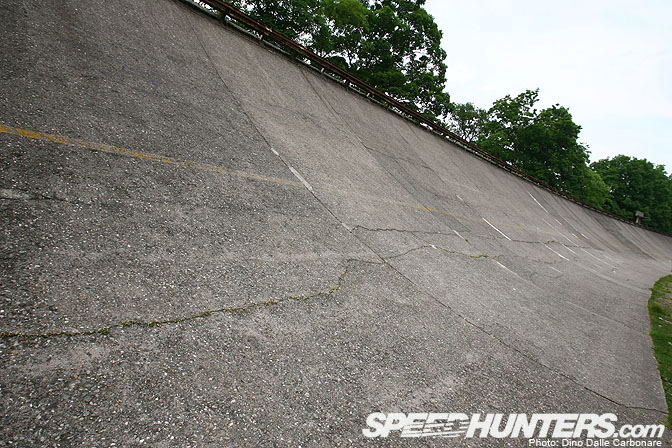 The first thing that strikes you standing beside the track is just how steep it is and how the angle increases with height.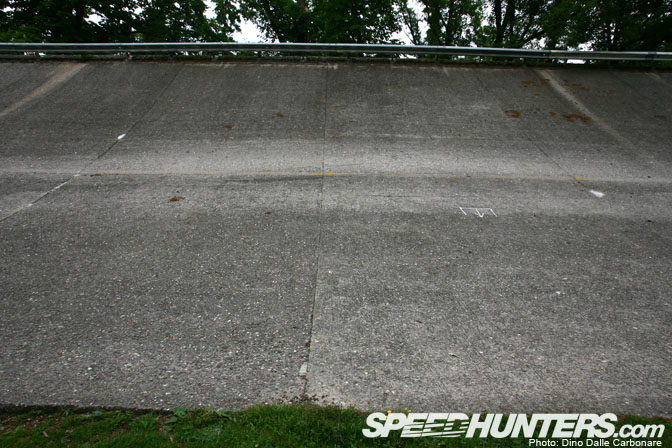 It's a comparable sense of scale to Daytona Speedway in Florida…. although that is as far as the similarities go!
The Italian JDM car owners didn't seem nearly as awestruck as Dino and I and took to amusing themselves by trying to climb up to the guardrail. As you can see, it's basically impossible to walk all the way up.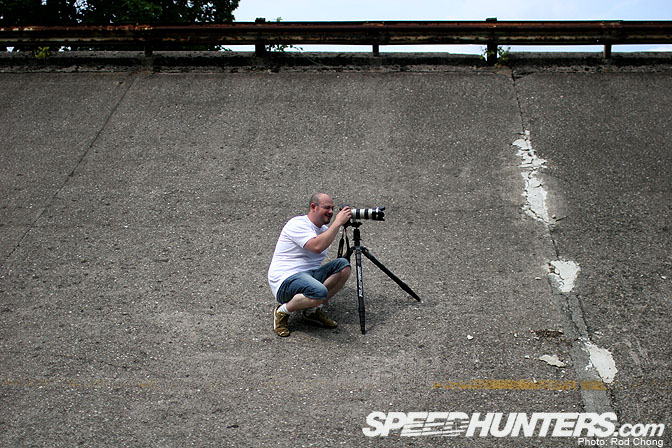 Dino got to work shooting….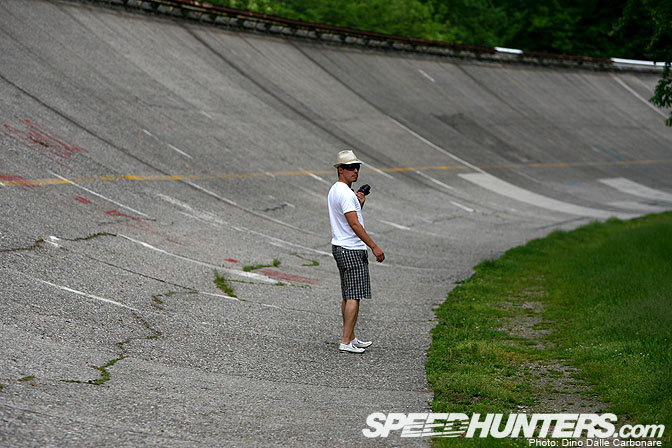 … but I wanted to keep walking.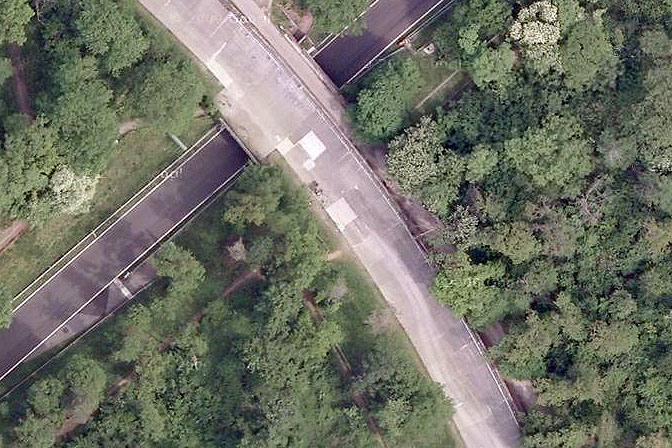 I reached this point where the banking crosses the Grand Prix Circuit.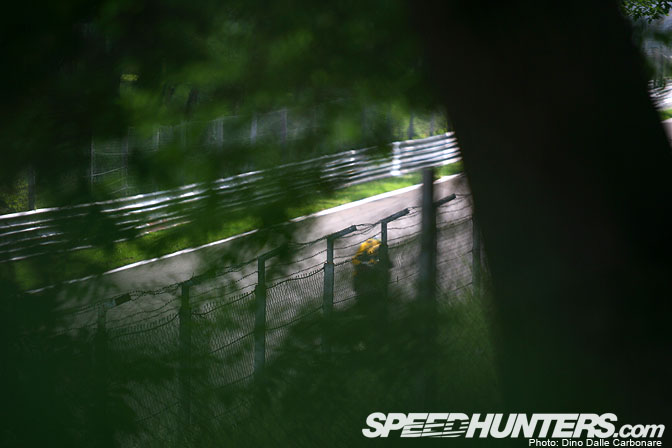 There was a motorcycle track day happening on the main circuit. Through a hole in the fence you could see the riders flashing past.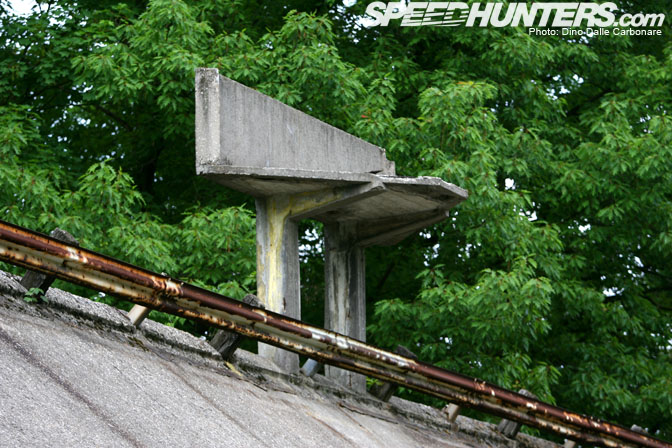 It's no wonder that the drivers complained about safety on the oval. This guardrail is mounted onto wooden posts! It's a far cry from NASCAR's safer barrier, isn't it?!
Apparently, the surface is extremely bumpy too and cars would have a real problem with bottoming out as they blasted through the oval.
The platform you see in this shot was a marshal post apparently.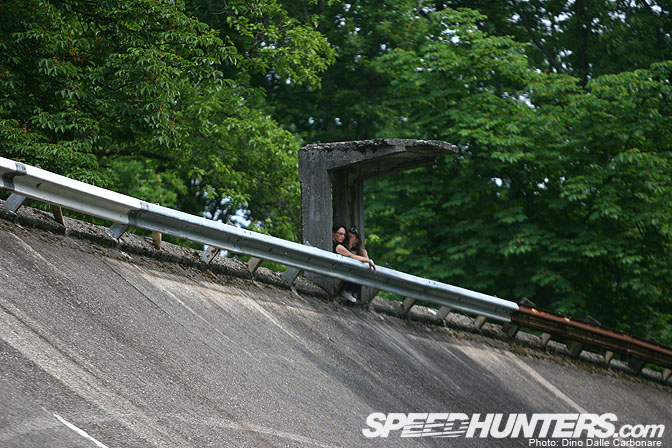 Walking along the track we noticed two teenage girls had set themselves up at one of the marshal posts.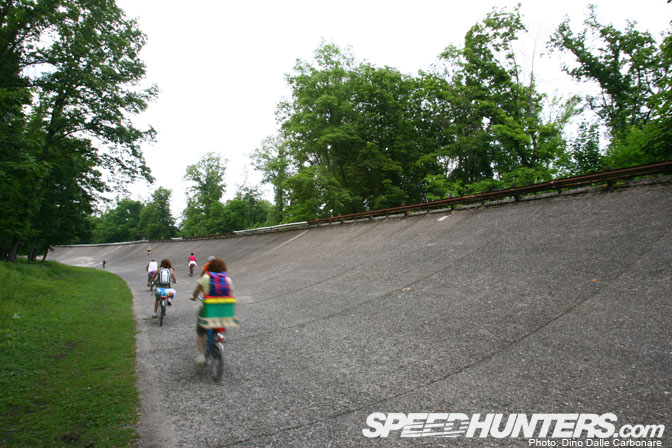 In fact there were quite a few people around the banking. It sits in a public park, and seemed to be popular with the local cyclist contingent.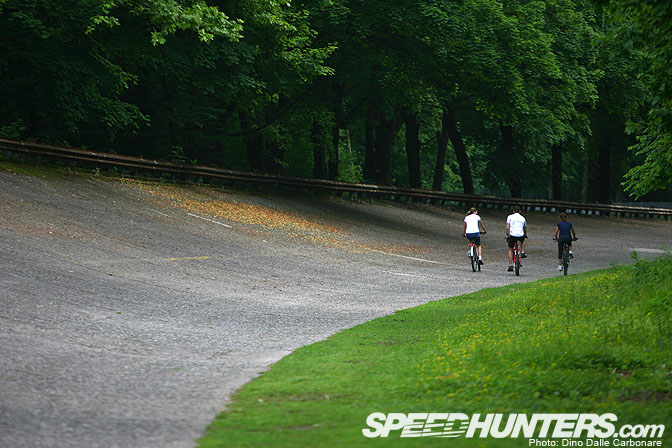 This adds a little bit of a sense of life into what would normally feel like a bit of a graveyard.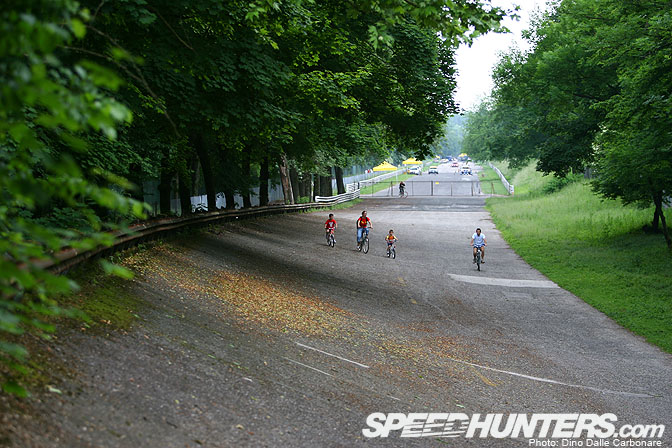 You can see the oval's back straight here… in the foreground a family heads out for a Sunday ride. I wonder what they think of this place?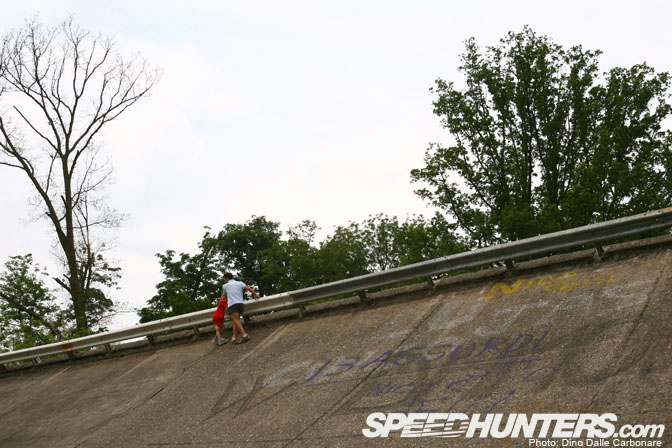 Do they feel the history? The racing memories encrusted in the concrete?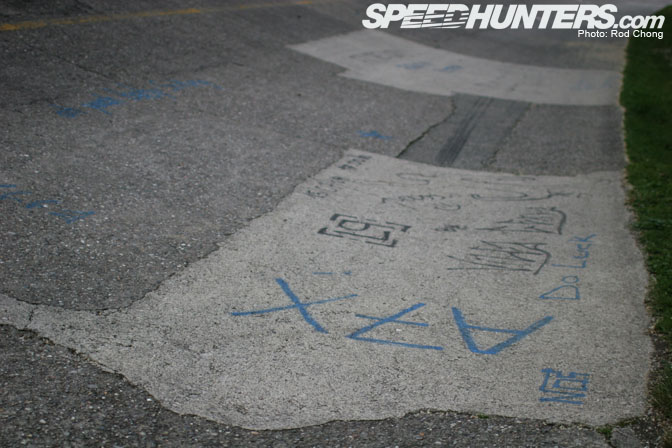 Or is this just an anonymous piece of concrete to leave a spraypaint marking? (note the Do Luck logo)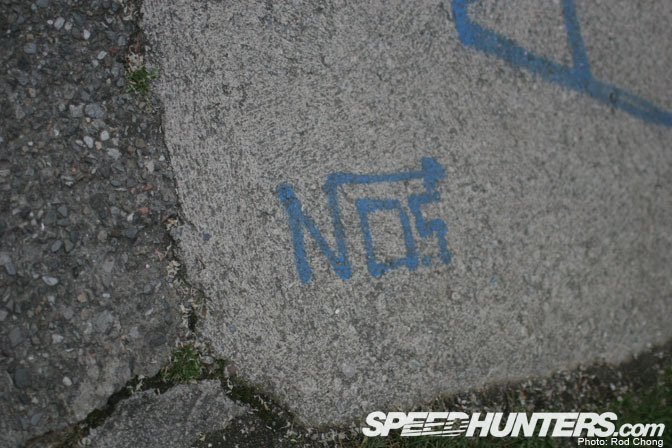 BTW I had to take this snap for Ernie Manasala at NOS Energy drink!….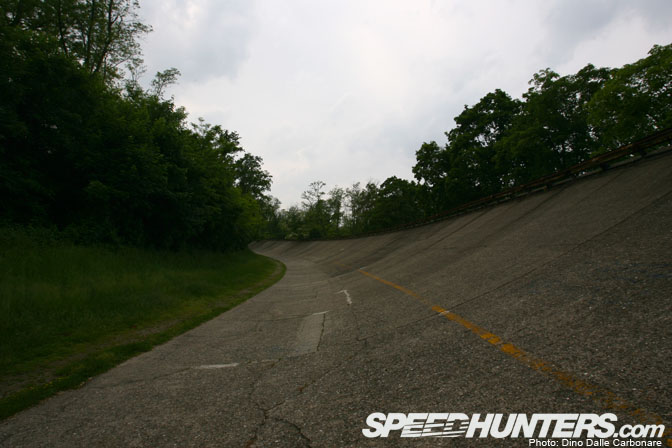 So when you see photos of the Monza banking, and think about the unfettered era of racing it represents, do you think that modern corporate motorsports has become too sterilized? Have we lost the plot? Or is the rawness that we see in professional drifting a potential saviour of the species? Is older better or is new better?
Thoughts?
:R
Article on the Race of Two Worlds