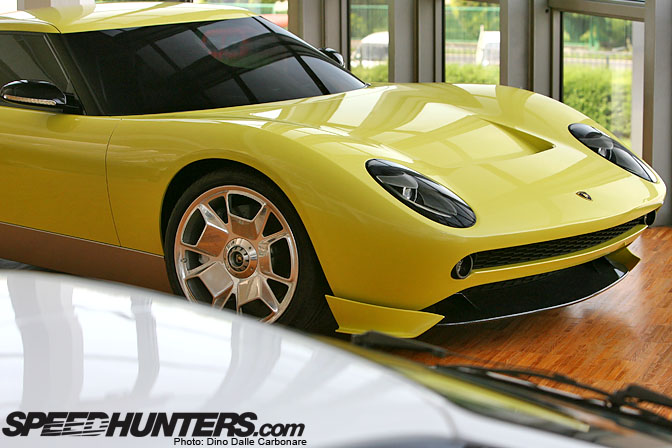 After having taken a look at the history of Lamborghini its now time to concentrate on more modern cars that have come out of Sant'Agata's factory over the last decade or so, not to mention the future of the brand.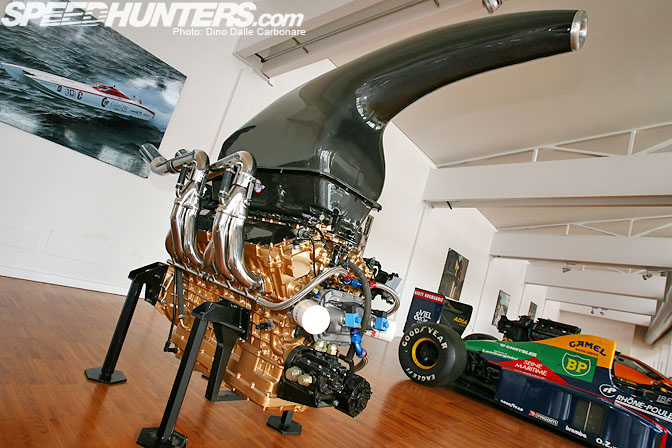 Lamborghini was heavily involved in off-shore racing, building these monster 8 and 9 L V12 marine engines. Just look at that carbon scoop that feeds the airbox! I would love to hear this thing at full rpm, those exhausts are just wild. There are some rumors that Lamborghini also dropped the odd marine V12 into a few custom LM002's built for wealthy customers around the world.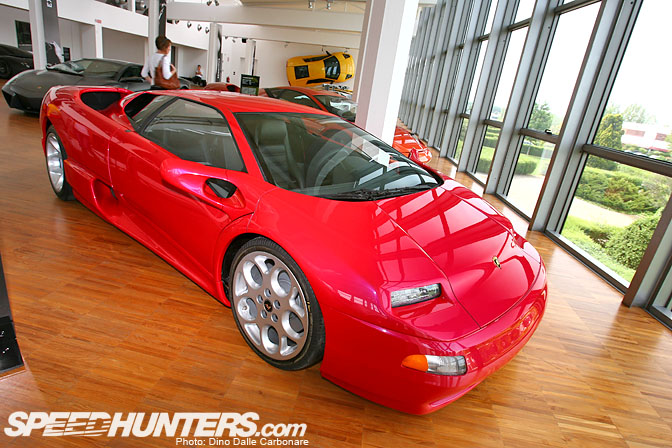 Back in 1986 this Project 132 was pitched to Lamborghini as a possible future model.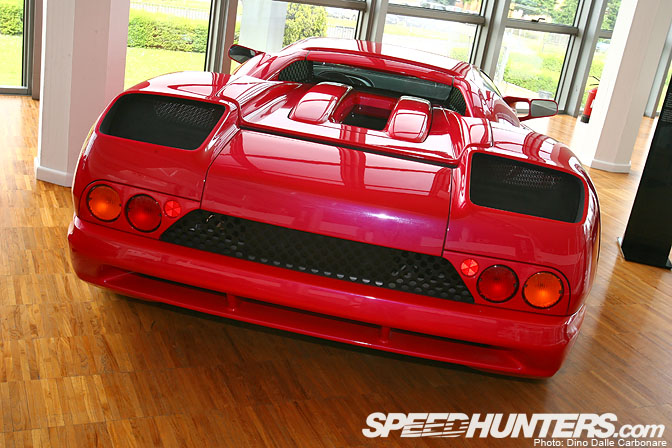 It never made it past this prototype stage, even if it was powered by a powerful 5.7L version of the Lamborghini V12.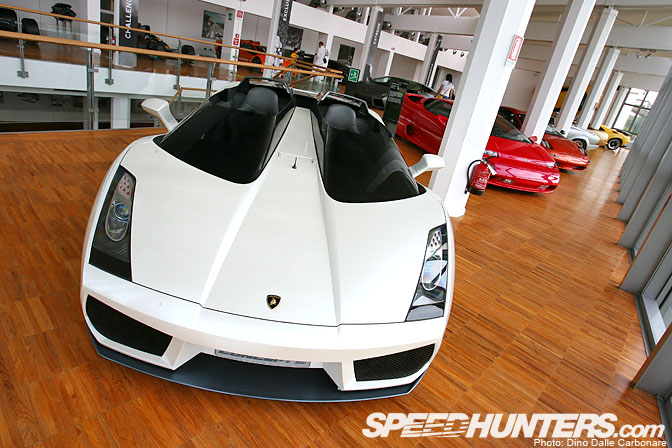 In 2005 Lamborghini showed this Concept S at the Geneva Motorshow. It was rumored to be be built in a very small limited edition run but never actually made it to production.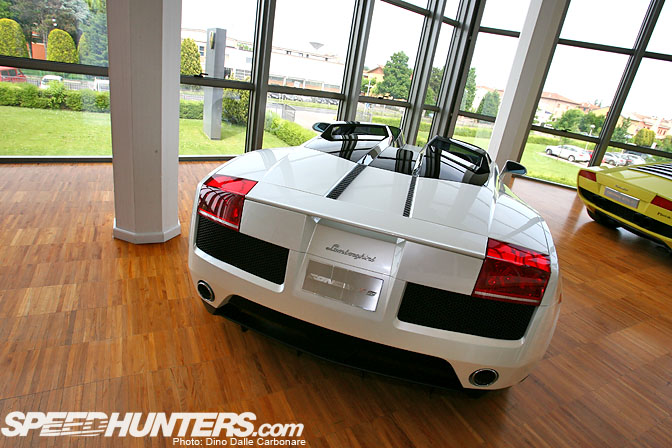 Based on the V10 powered Gallardo the Concept S sports a with twin-cockpit design. It's a very original looking car and I think they should have used this to created the Gallardo Cup race cars!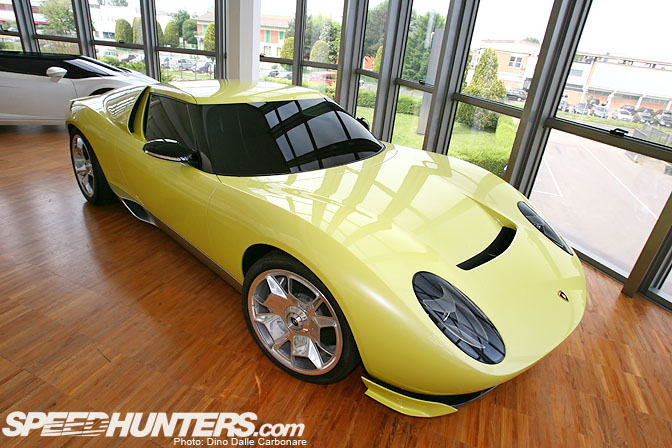 The Miura Concept of 2006 was created to celebrate 40-years of the Miura, one of Lamborghi's most influential cars. The car was designed by VW-group chief of design Walter De Silva.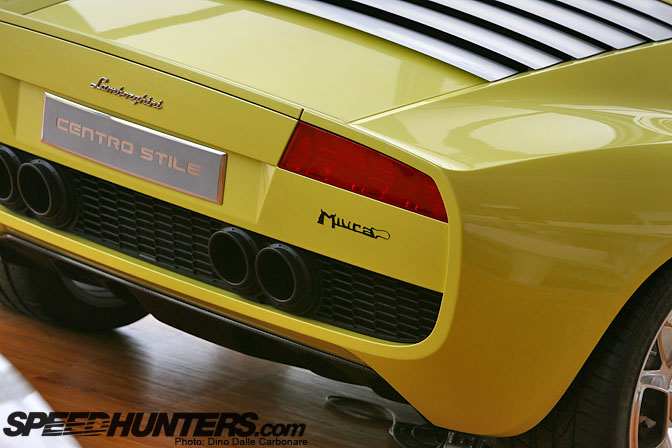 De Silva did an amazing job creating a modern take on the smooth flowing lines of the Miura, down to the black louvered rear window.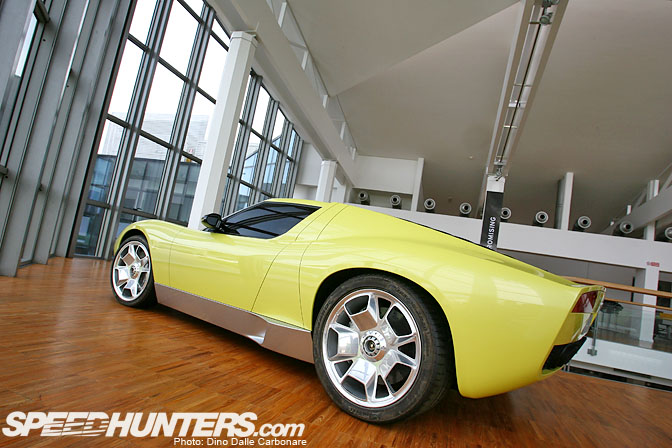 This car is the perfect example of just how timeless the original Bertone design was.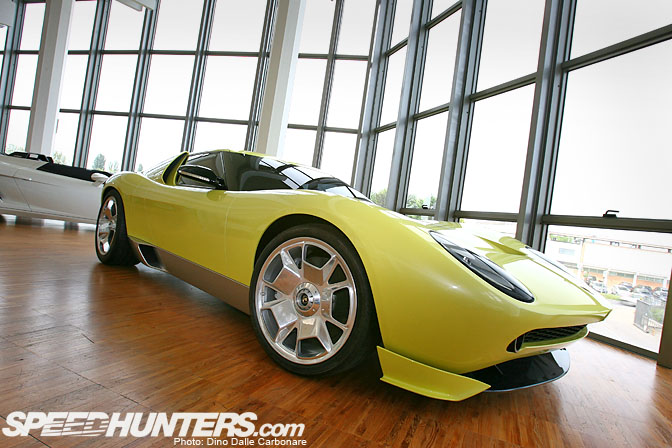 As it's been stated countless times, the Miura Concept was only made as a celebration of the original car, and there are no plans to put such a retro car into production. Lamborghini seems to prefer not using the retro-approach to making modern cars, sticking to a more forward-thinking method. We can all dream though, and this Miura S is one car I'd love to see on the street!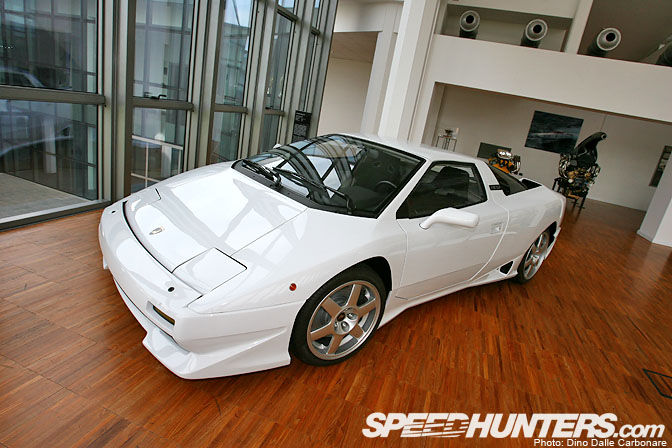 Project 140 above proves that Lamborghini never abandoned the idea of creating a smaller engined, more affordable model for their line up.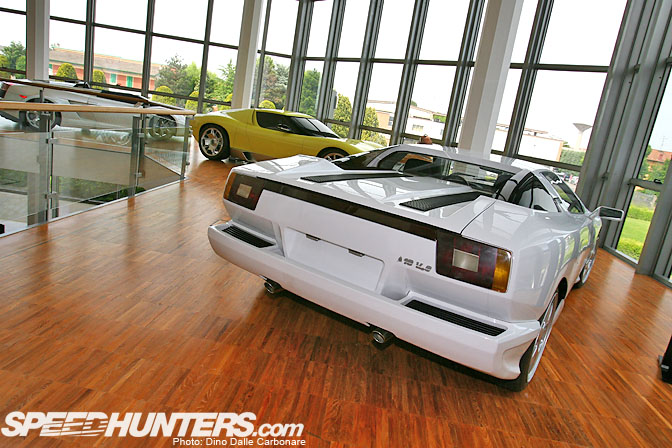 Built in 1987, this 320 HP 4L V10 engined sports car prototype came about as Lamborghini joined the Chrysler group. The project was put to one side for years and definitively abandoned in 1993.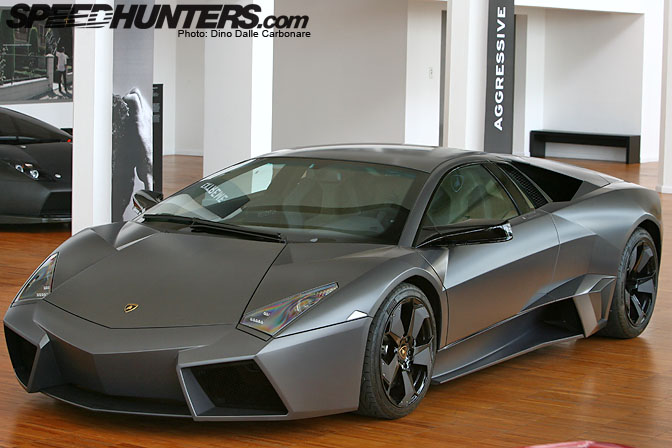 We have seen a lot of the Reventón over the last month. You will have to excuse for the continuous appearances, but this Lamborghini is simply an outstanding creation.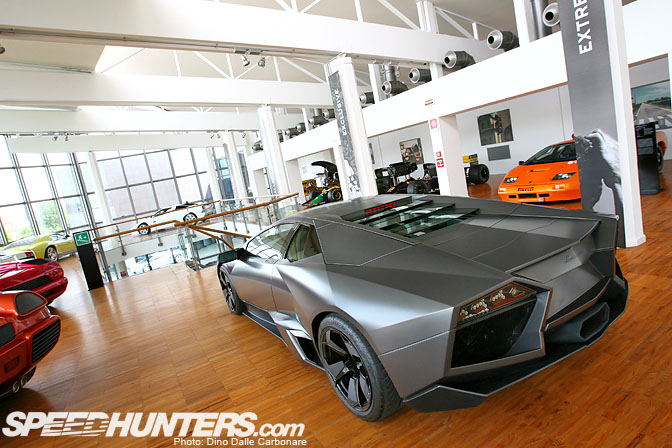 No matter what angle you look at it, there is not one smooth, round surface in sight, making comparisons to the Stealth Bomber pretty obvious.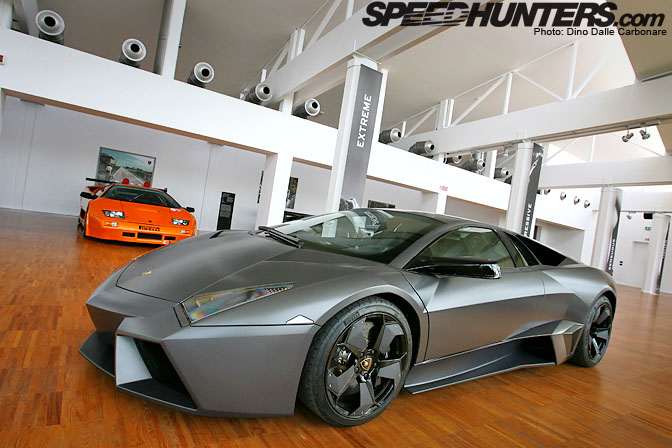 Finished off in a dark matte gray the Reventón sums up Lamborghini rather well, as a creator of some of the most stunning and unique super cars on the planet.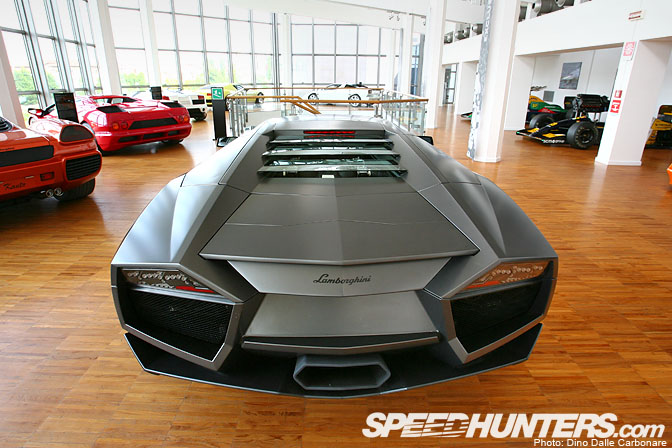 The angular design theme is carried over to every single detail of the car, from the air outlets under the tail lights, to the single center exit exhausts. The tail light design seems to have become a Lamborghini trait, making its way down to the new Gallardo LP560. Under what appears to be a three-piece hood lies a 640 HP version of the mighty V12, now a massive 3 liters more than the original 3.5L unit found in the 350GT all that time ago.
This for me is the best angle of the Reventón.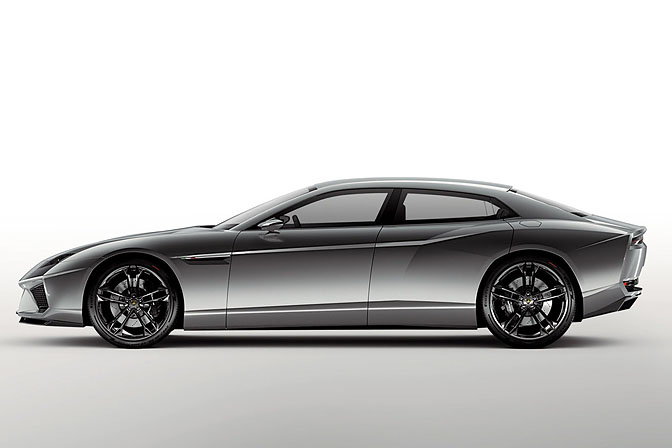 So what is next for Lamborghini? With the Estoque concept above they have shown that they are considering expanding into other market sectors.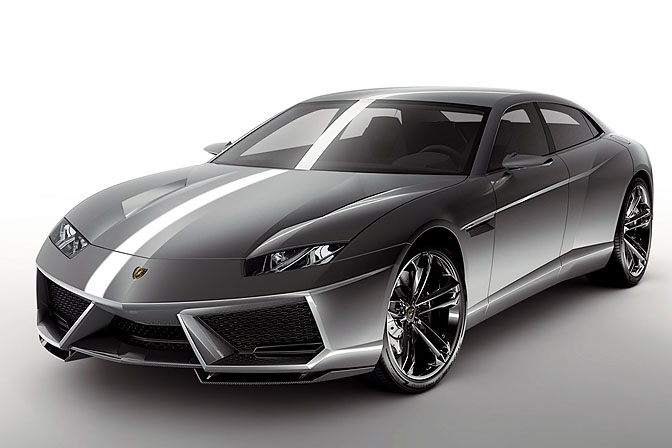 This long-wheelbase 4-door luxury sedan perfectly blends in with the current Lamborghini way of doing things and is rumored to be under consideration for production within the next 4-5 years. Unfortunately the Estoque concept is not kept at the Lamborghini Museum, so we were unable to take a proper look at it.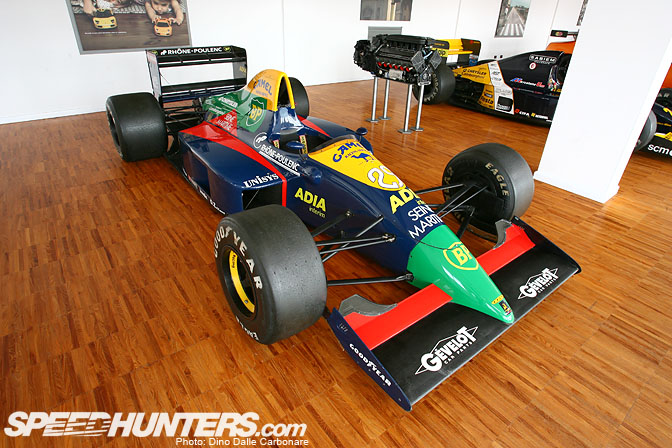 Lets not forget Lamborghini had a short stint in Formula 1 too, with the Larousse Lamborghini above…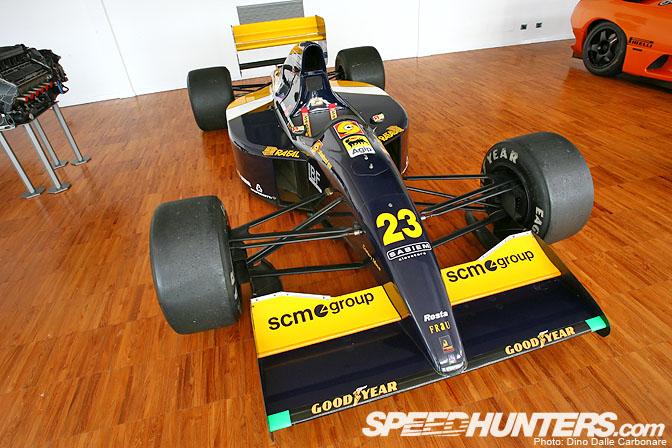 …and this 1992 Minardi Lamborghini which managed to score only 1 point in the season with Fittipaldi and Zanardi at the wheel. I'm truly grateful for having had the chance to take such an in depth tour of the Lamborghini museum. I come away with a feeling of awe and respect in having learned how the passion and spirit of challenge of one man, inspired him to take on the acclaimed sports car manufacturers of his time and create a brand that evokes excitement and performance to this day. I'd also like to take this opportunity to thank Cristina at the museum for being so friendly and helpful with Rod and I, something that made our visit even more enjoyable. Even if we are done with the museum, I'd like to show you guys a few more pictures from the Lamborghini shop and grounds. So stay tuned for more.
Speedhunting in Italy features
Special June Exotics & Luxury Features on Speedhunters
– Dino Dalle Carbonare