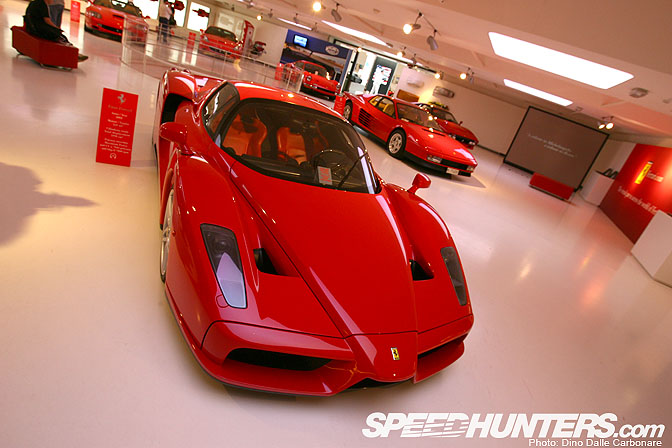 Ok let's get straight in to part two of our visit to the Galleria Ferrari , with a tour of the next display area.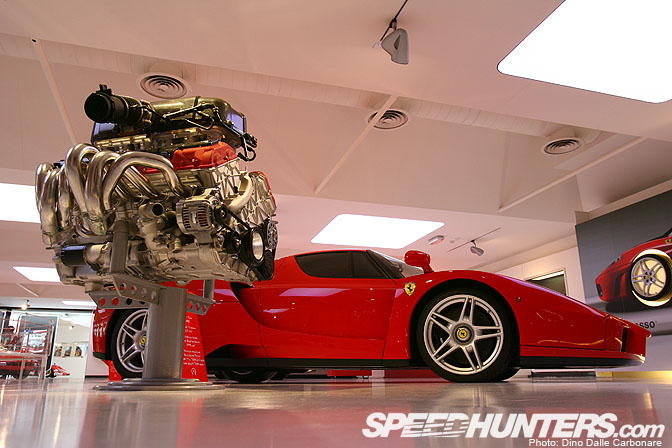 So we start our tour with the Enzo, Ferrari's current top level supercar.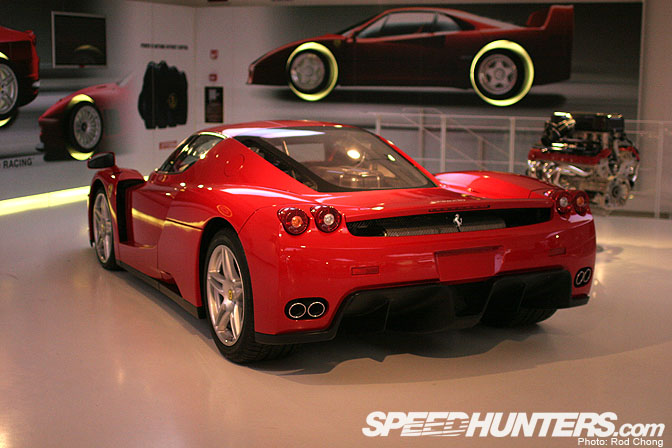 What do you think of this car? Is it ultimate Ferrari supercar ever?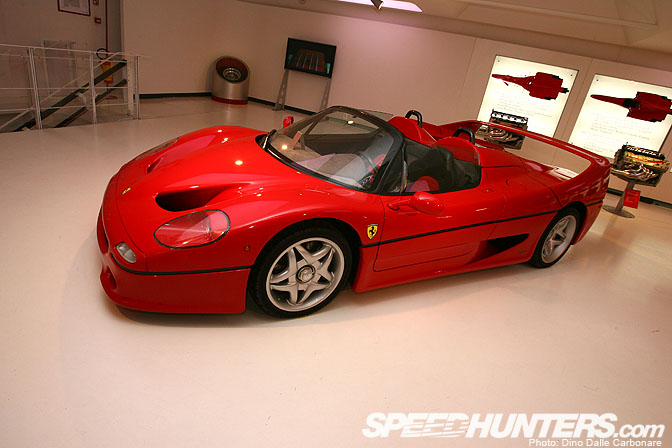 Behind sits its immediate predecessor: the F50. Which ring your bell more?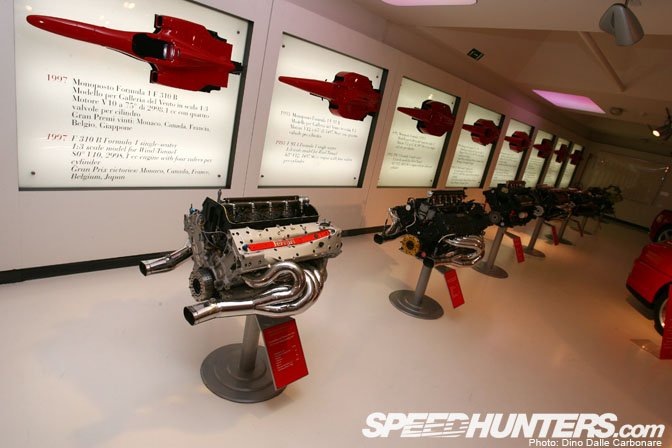 I quite liked this display of F1 Wind Tunnel models.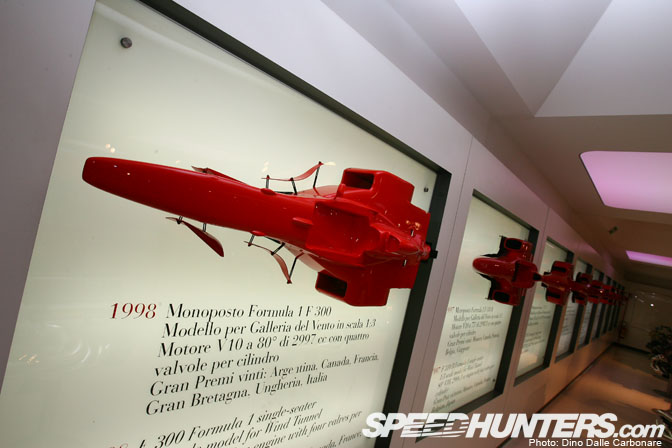 By studying the details of each model you can get a sense of the evolution of the science of aerodynamics.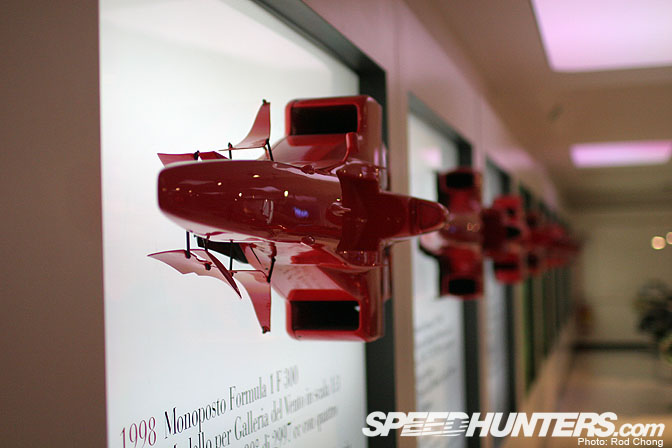 Plus the models are kinda cute!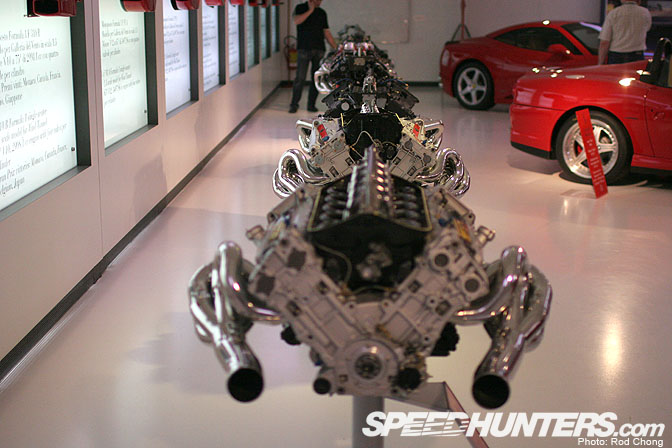 Back when Enzo Ferrari ruled the roost at Ferrari, the company was all about engines; the chassis was always secondary. You can feel this lineage with the sheer number of engines on display in the museum. I swear there were probably more engines on display than cars!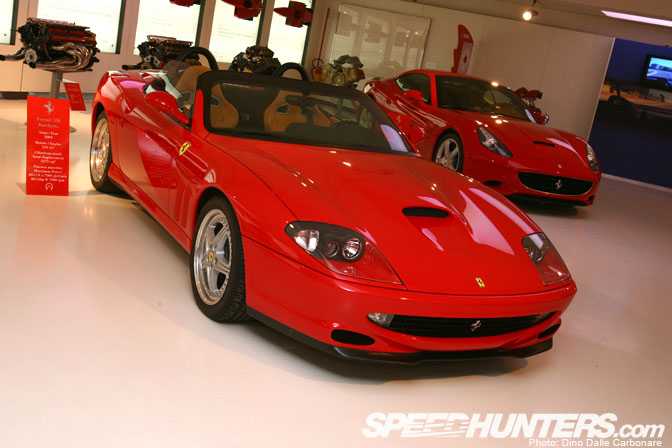 Here's a rare 2000 550 Barchetta, one of 448 produced. Behind sits the new Ferrari California.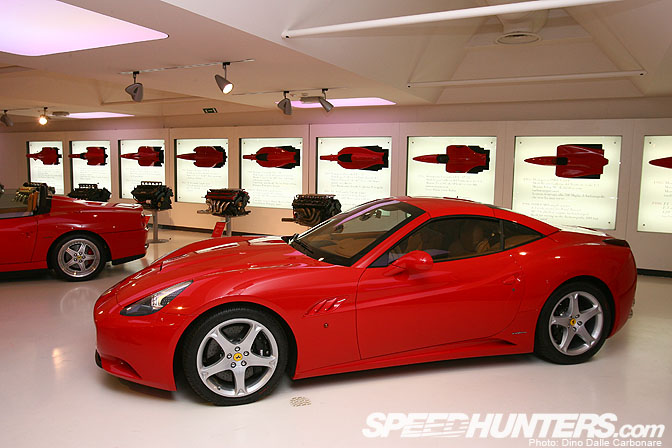 This is Ferrari's new 2+2 hard top convertible.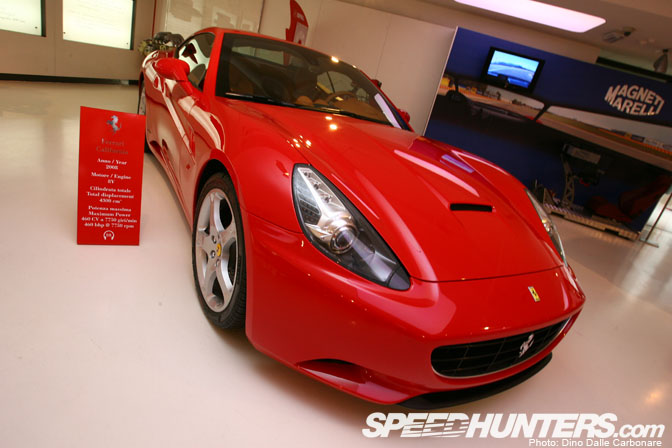 What do you think? An entire new production line as been constructed for the California.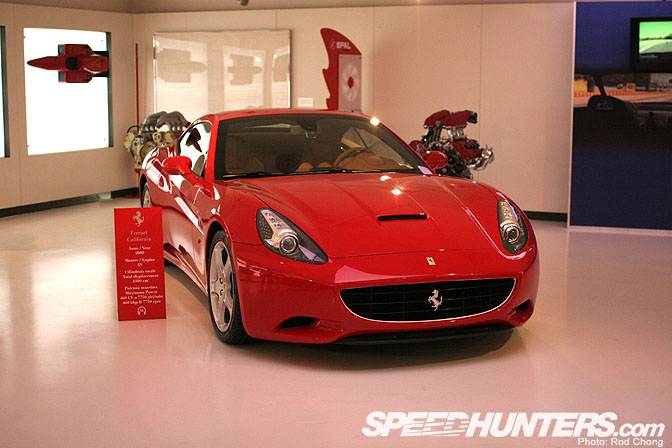 Apparently 5000 of these cars will be produced over the course of the next two years…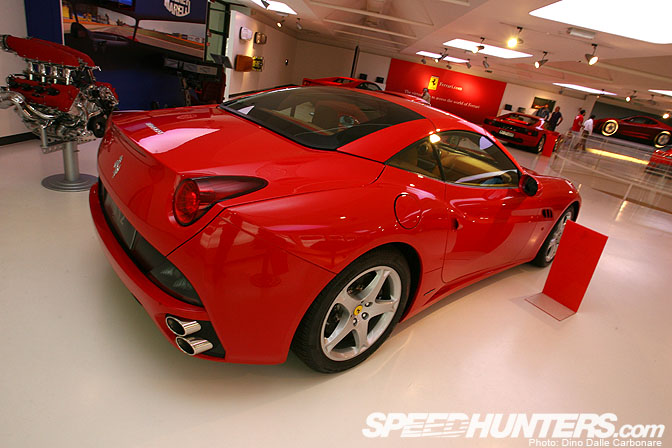 Which will double the amount of Ferraris built per year.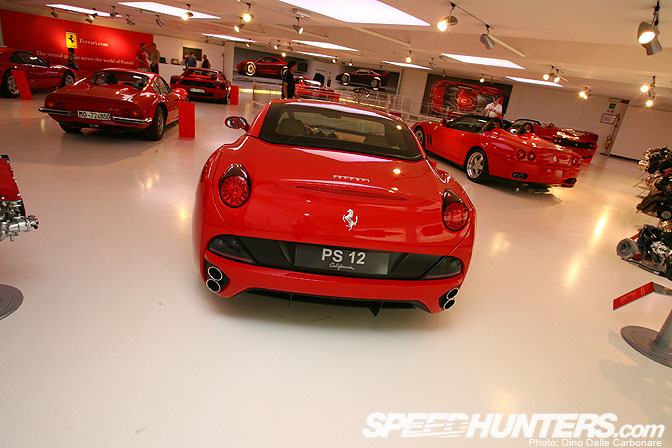 Let's move on to the next set of cars.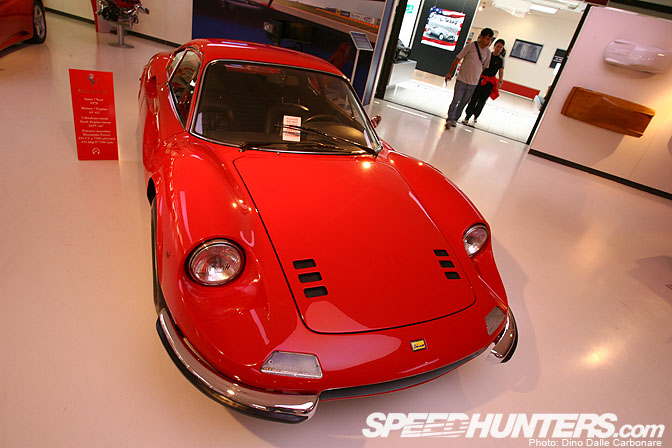 The famous Dino.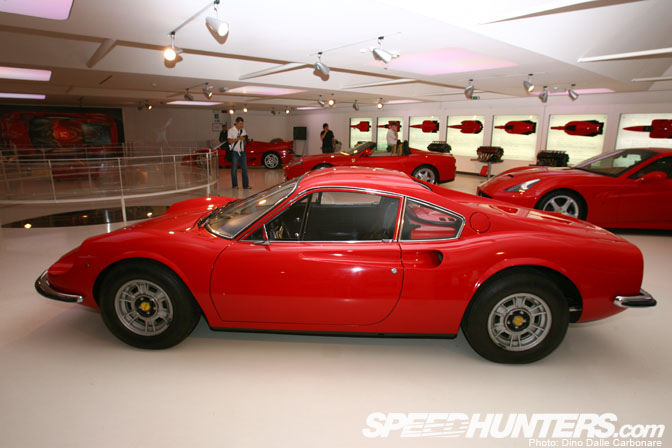 AFAIK this was the first mid-engine Ferrari road car in history of the company. Some people are big fans of this machine, but I'd take a Lamborghini Muira any day of the week over this car!… For me it's a bit too feminine.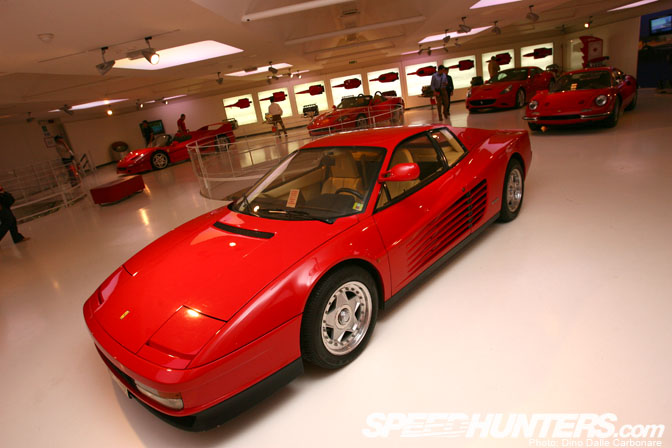 Now this is more like it… A car associated with so many aspects of the 1980s: the Testarossa.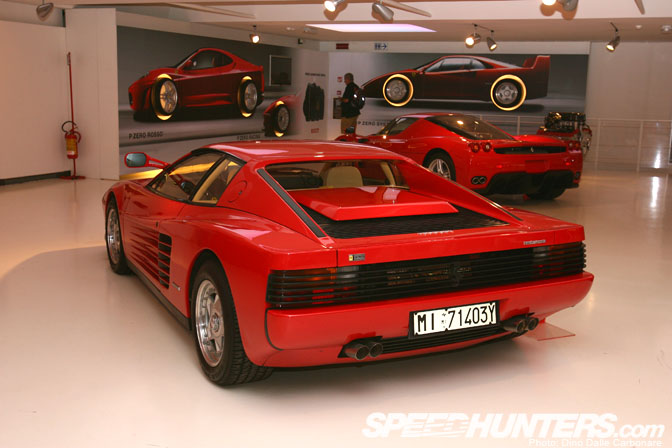 The Testarossa went through a period of being rather uncool, but I think the time has come again for this to top the "most desirable" super car lists. What is uncool always becomes cool again right?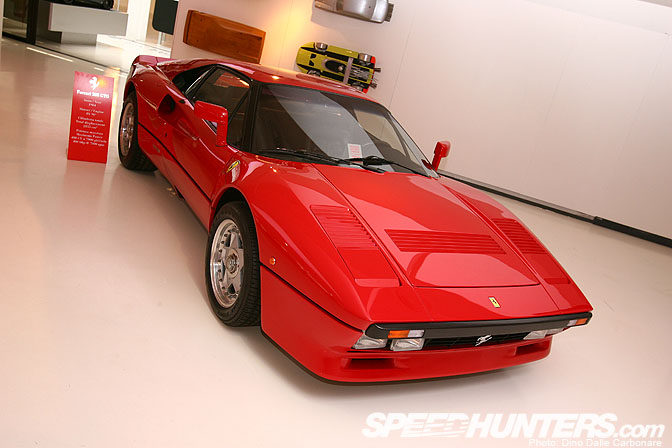 Ahhh yes… the 288 GTO…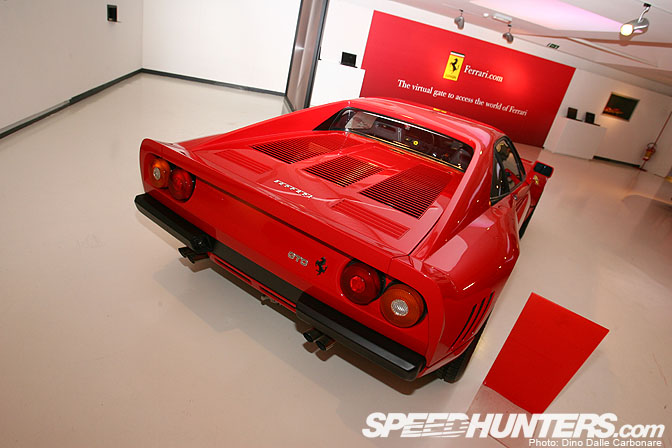 Everything is just so perfect about this car. It's my top pick of all the cars in this room. What about you? If you could choose one of these cars which would it be?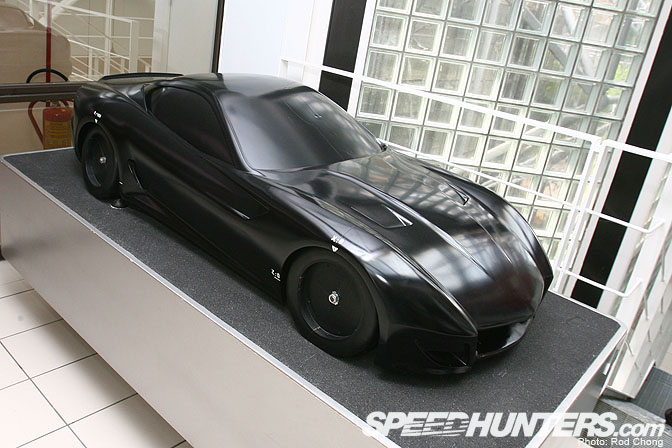 This wind tunnel model of the 599 GTB Fiorano lurks around the corner. Kinda cool to see these production models floating around….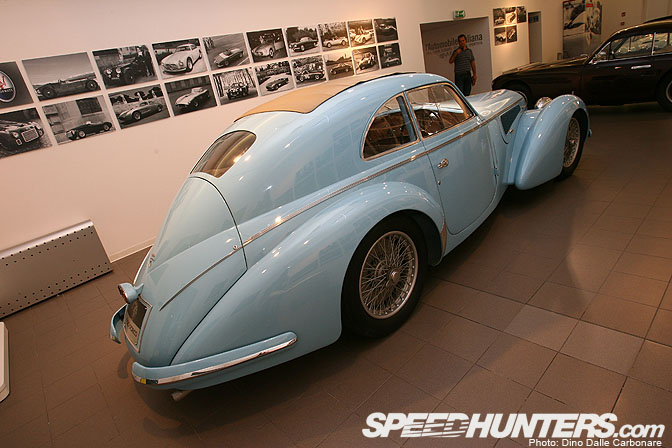 There are also a couple non-Ferrari cars on display as part of a special "l'Automobile Italiana" exhibition. This is a 1939 Alfa Romeo 8C. It's quite a sculptural machine.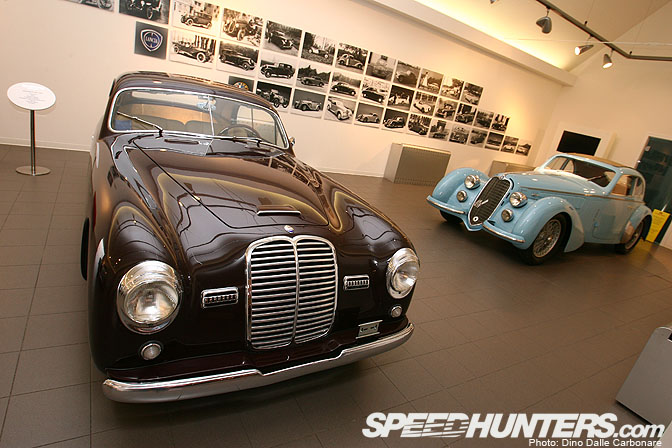 Next to it sits a 1948 Maserati A6 1500…. a real classic I suppose but my latin blood boils for newer Italian machines….
OK I'll be back soon with a final installment from the Galleria Ferrari. But the time we're done here you'll have seen all there is to see at the museum!
:R
Galleria Ferrari tour on Speedhunters