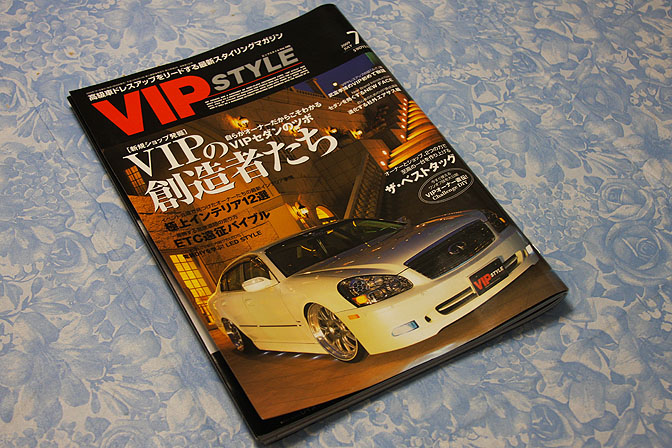 Since it's luxury and exotic month (for another day or two at least), I thought it'd be a good time to take a look at one of the top magazines covering the VIP scene in Japan – VIP Style. Unlike here in the USA where the internet is where most automotive trends are born, print is still very influential Japan. After seeing so many US magazines shrink and disappear, one of things I love about Japan is going to the bookstore and getting lost in all the glossy pages of up to date automotive goodness.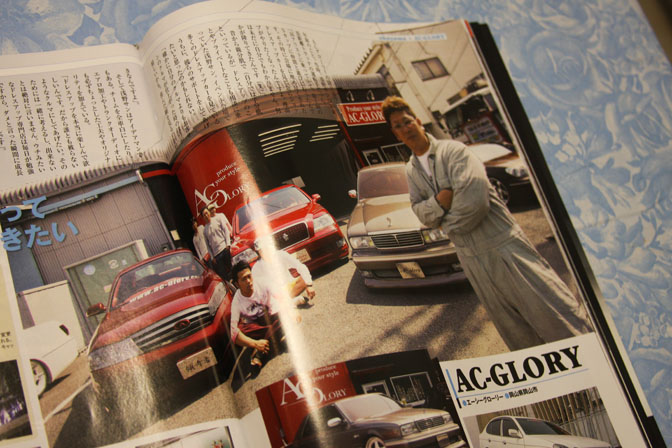 Anyways, back to VIP Style. This particular issue (July '09) has a special feature highlighting VIP car builders from all over the country. Not just the big-name companies, but smaller shops that specialize in one-off body and chassis fabrication. Typically you might think of VIP cars as simple bolt-on affairs, but there's an incredible amount of custom work that goes into producing the high level cars.
This UCF30 Toyota Celsior is one of the feature cars this month. 20" BBS LM's and lots of one-off body work = contemporary VIP Style.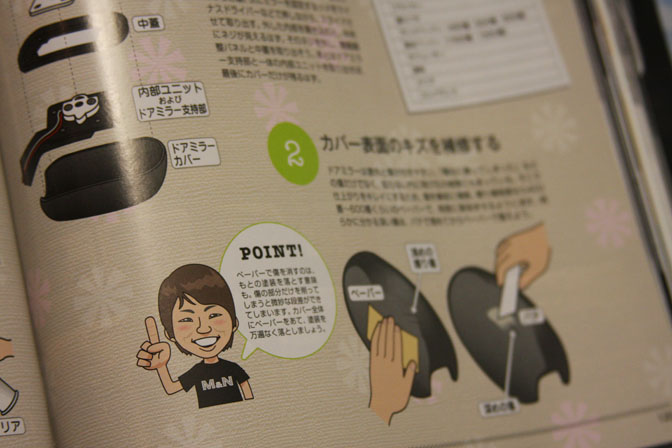 It wouldn't be a Japanese magazine without some handy illustrations. These are from a DIY article on making "3D" graphics for your mirrors by painting over decals.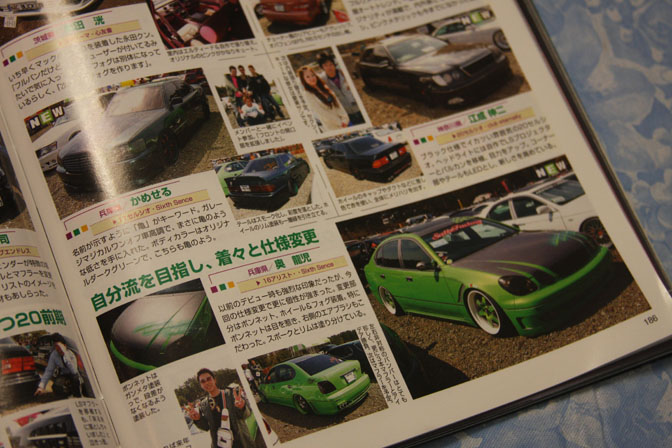 The events section is a good place to catch up on the VIP cand dress-up gatherings that I never seem to able to get to in person. Someday…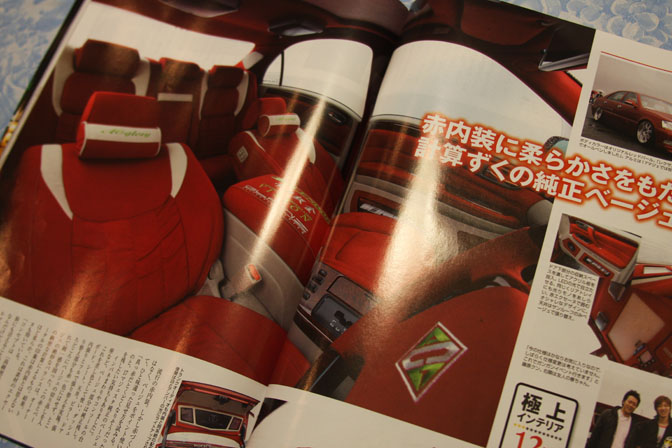 Interior customization is large part of the VIP world, and this issue features several photo stories on pimped out upholstery and ICE.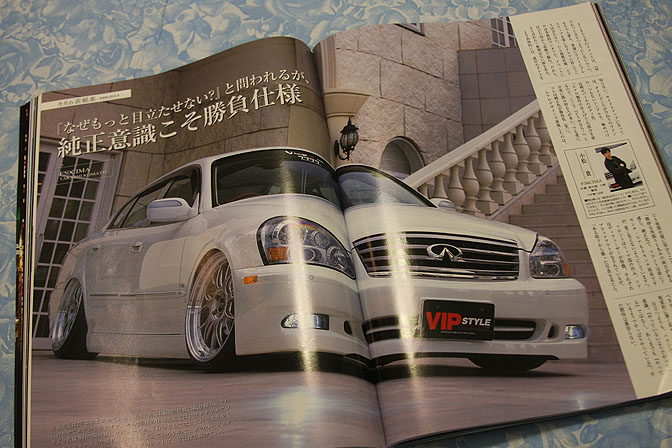 This month's cover car is this beautiful F50 Nissan Cima (badged as a Q45). Again, there's one-off aero and aggressive BBS wheels. Like many other VIP cars, this Cima is equipped with OEM parts from other luxury cars including a 161 Aristo, an S-Class Mercedes, and a Lexus LS460.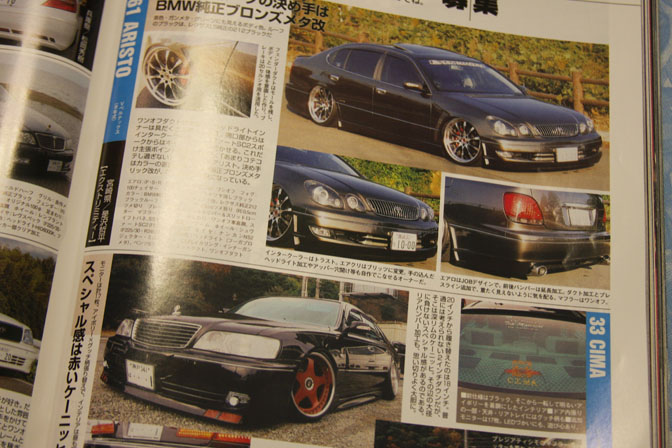 The reader's vehicles section is one of my favorite parts of the mag. There's usually a nice variety of old and new machines displayed here.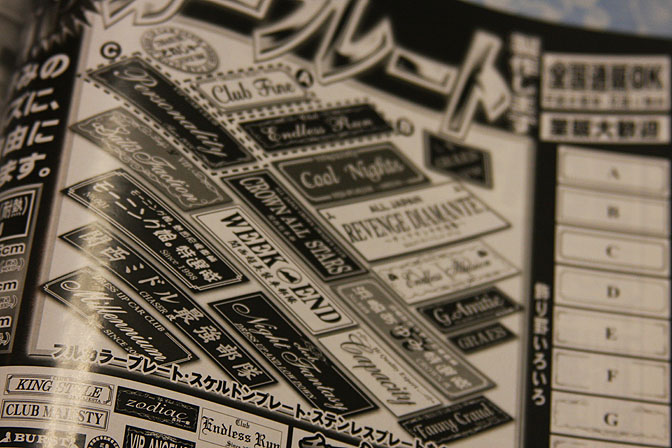 And finally, if you were wondering where Japanese teams and car clubs get those cool stickers, there's an advertisement complete with a custom order form.
When I was in Japan, I was lucky enough to be able to pick up this mag at the 7-11 down the street. If outside of the motherland, you should be able to buy it at the nearest Japanese bookstore or even by mail from Amazon Japan. Tomorrow I'll take a look at another one of my favorite Japanese magazines, Style Wagon.
-Mike Garrett