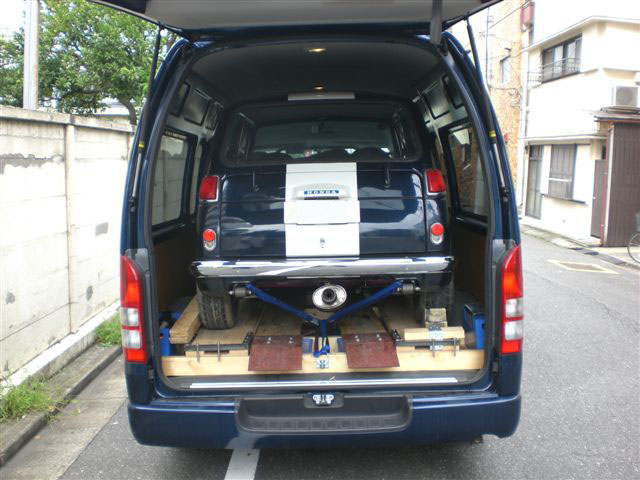 Now how is this for efficient packaging? Ichishima-san os Spoon Sports sent me these pictures of his little Honda N360 loaded up in a Toyota Regius Ace, ready to be transported down to Suzuka circuit for a classic car show event.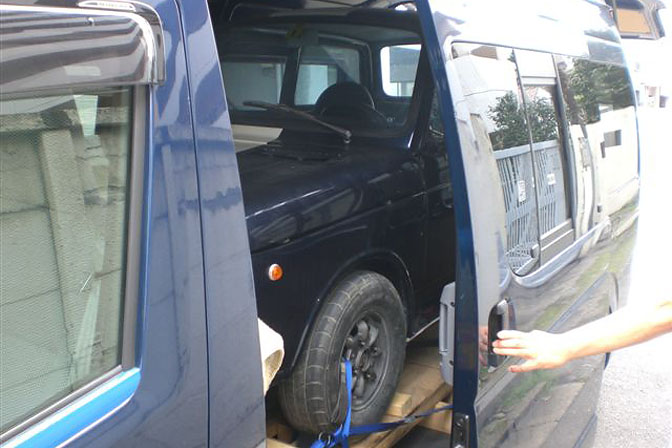 With the N360 measuring under 3 m in length and 1.2 m wide, it makes is a rather easy little car to transport around! Take a look at the wheels, tires and stance. This N360 is definitely not stock!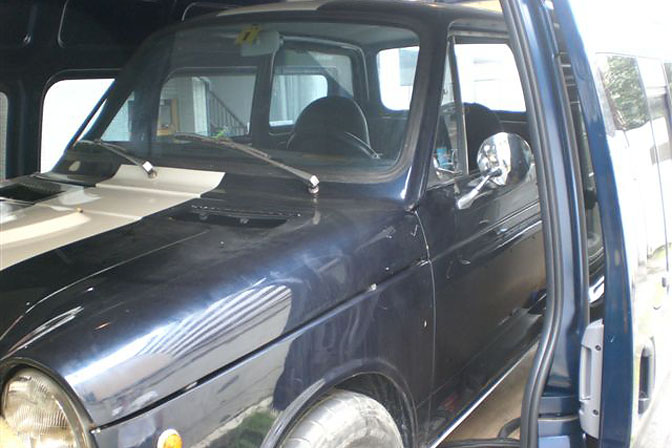 Check out the clearance on the side mirror! There are a few millimeters to spare!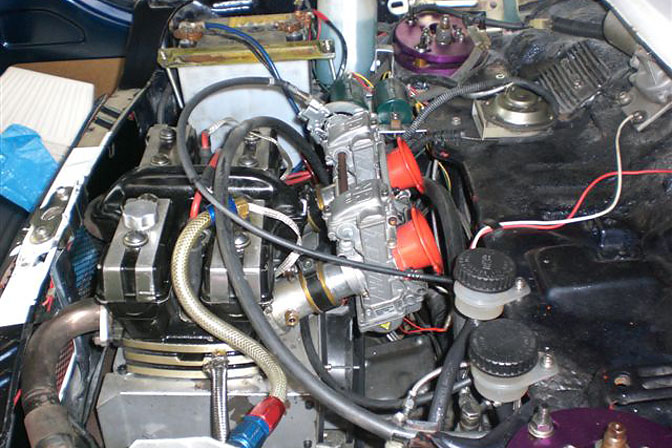 As its name suggests the N360 is powered by a two cylinder, 360 cc (354 cc to be precise) engine, of course air cooled.  Being a car owned by Spoon there has obviously been a little bit of work done to it, actually make that a lot! The engine seems to be running special heads, bigger carbs and a custom exhaust. I even spot some HKS-looking pillow ball top mounts for the suspension!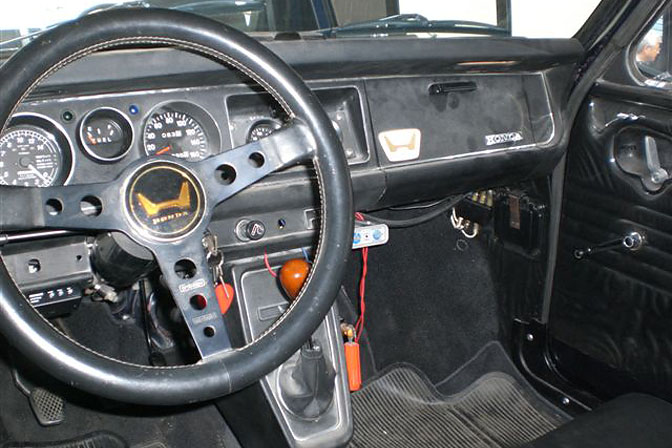 The interior has been spiced up with a chunky racing steering wheel, making it easier to handle the car around the corners. I love the wood shifter, very period correct!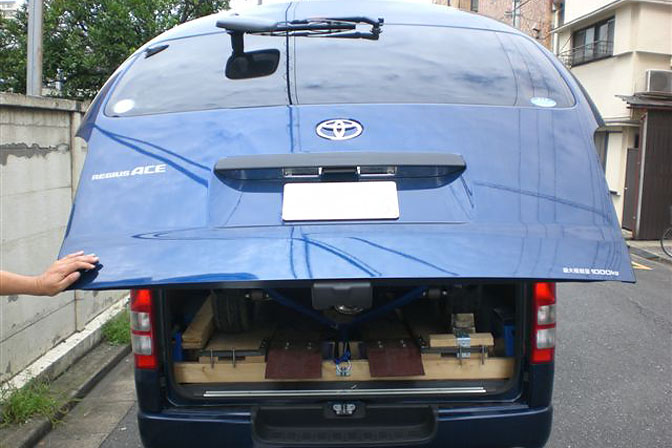 All strapped down and ready to go!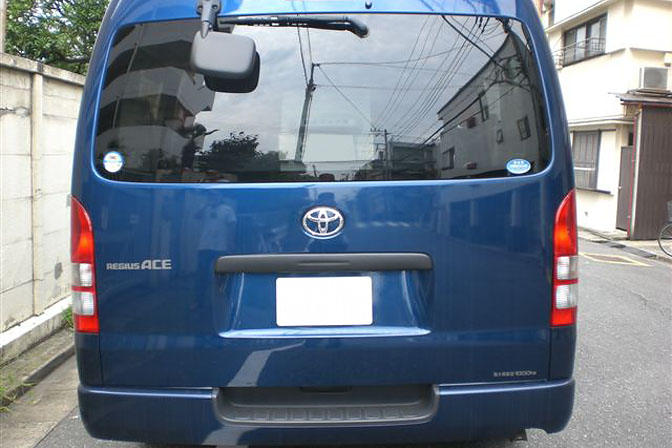 The maximum load weight for this Toyota van is 1000 kg, so there is no danger of going beyond this with the little N360. In fact there is plenty of room to throw in some extra wheels and tires, tools and a spare engine. Oh and the driver too! He he!  I think we have to go and visit Ichishima-san one of these days. On top of all the jewels at Spoon Sports and at Type One, Ichishima has a pretty impressive collection of cars, all meticulously cared for and driven on a regular basis. I'm pretty sure the N360 is the only one that fits in a Regius Ace though…
- Dino Dalle Carbonare