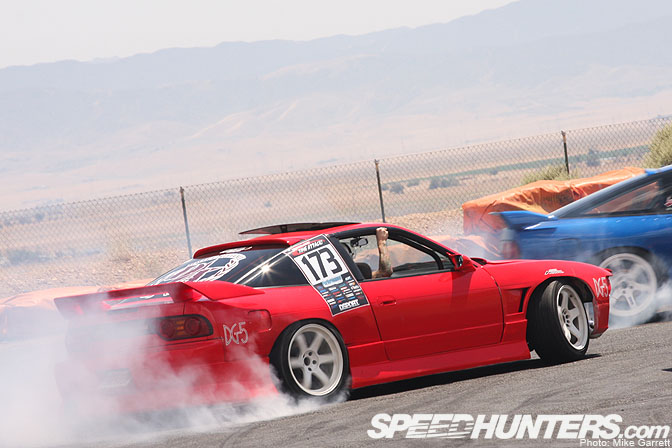 With all that was going on last weekend at Willow Springs, I still have plenty more photos to post from the Redline Time Attack and Just Drift combo event. If you got tired of the grip cars on Big Willow, you could just head over to Balcony for some drifting – a pretty cool setup really. There were also different events at Horsethief Mile and the Streets of Willow, but I didn't get a chance to check those out. When you think about it, with all of its courses WSIR is as close as you'll get to "Ebisu Circuit USA". All you have to do is replace the mountains of Japan with the barren Mojave Desert…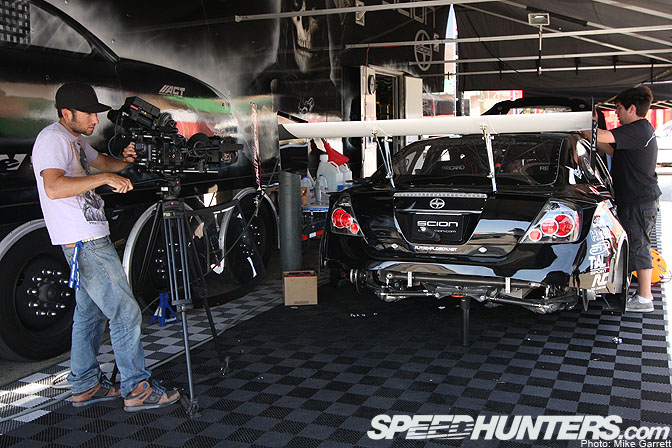 There's Will Roegge hard at work shooting Chris Rado's tC. I can't wait to see the finished film that all these guys have been working so hard on.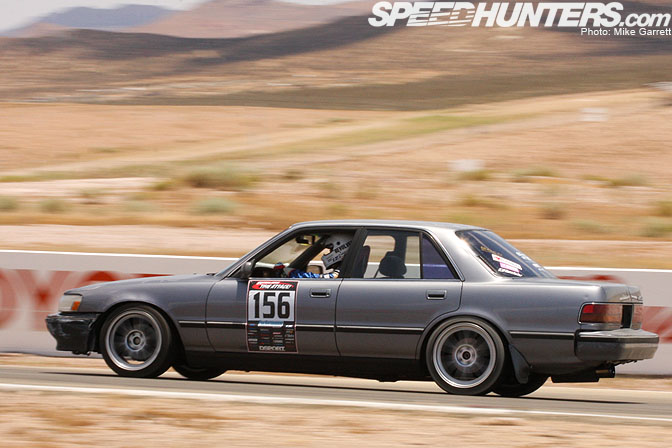 Hiro Sumida taking to the course for some hot laps in his MX83 Cressida. This guy is nuts for Toyota sedans.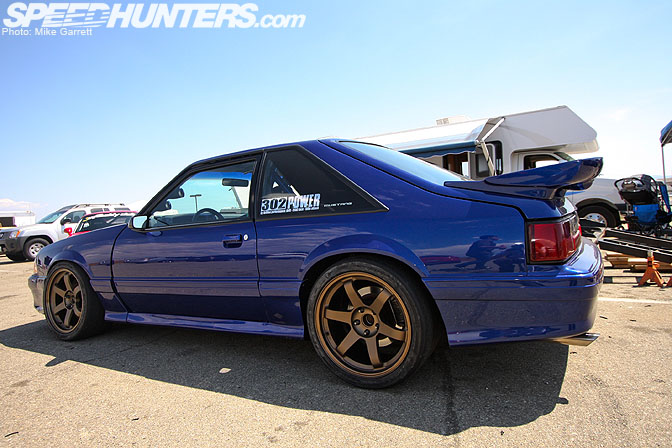 Rod and I spent a little time talking to Paul, the owner of the "infamous" 5.0 Mustang on TE37s. He's a really nice guy and also a big fan of the site, so Rod hooked him up with some Speedhunters stickers. Paul wasn't driving in this event, but was there to support his friend who was competing in the Mad Max Mustang.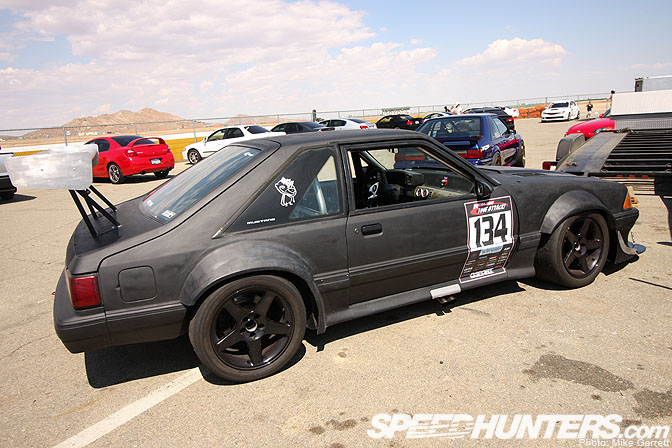 Everything on this car is home-built, and with the giant 315-width tires and GT wing out back the car was able to keep the power down on Willow's high speed corners. At the end of the day the flat black Stang recorded a 1:32.398 for a solid finish in the Modified RWD class.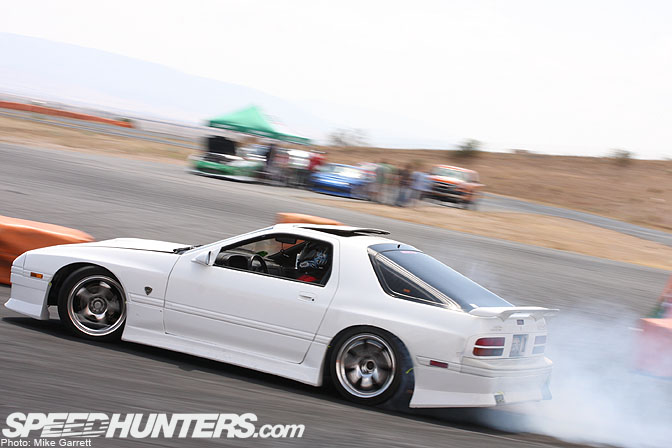 More action from Balcony with this clean FC3S. I really like the uncluttered look of this car.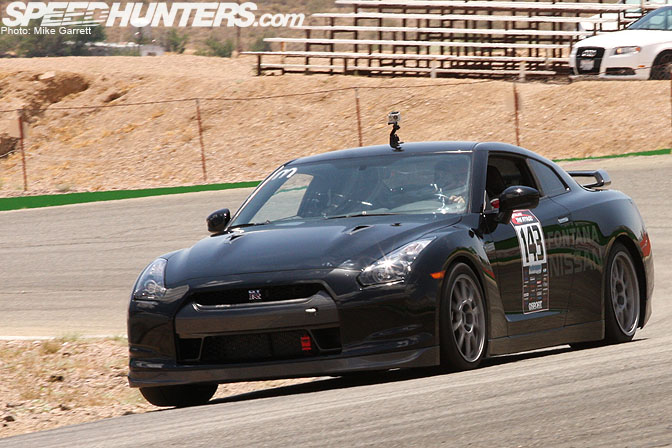 This R35 had it's stock 20's removed for a set of smaller and lighter rollers. I wonder if it helped?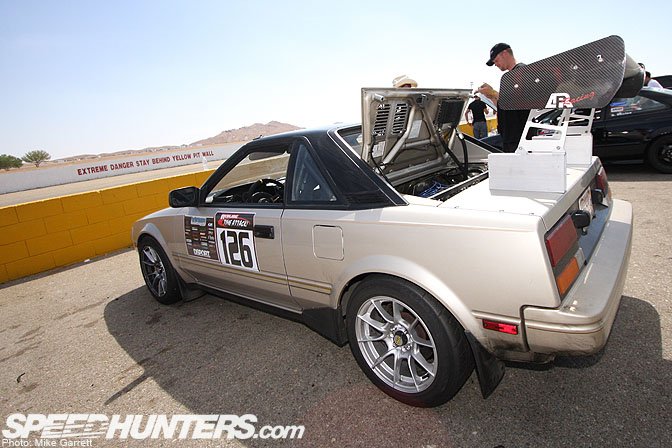 A silvertop 20-valve 4AGE could be found under the deck lid of this AW11 MR2. It's always cool to see cars like this that stand out from the usual crowd of Evos and STI's.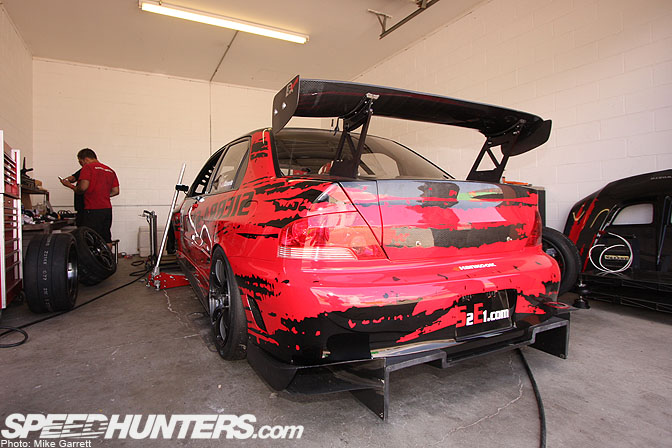 Speaking of Evo's, here's a shot of the SSE Evo8 in the garage. This car is anything but usual…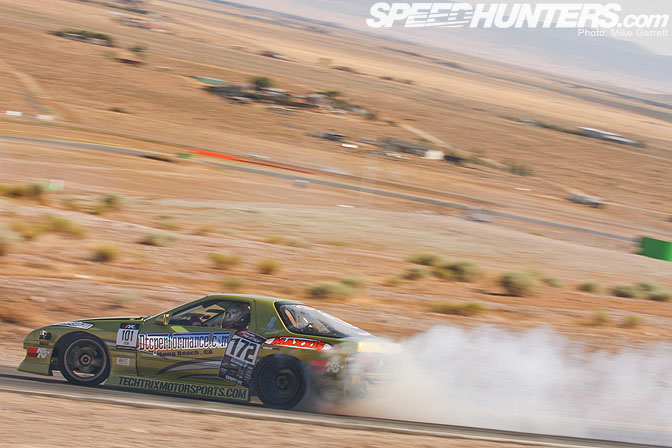 Formula D driver Mike Essa screaming down the hill in his V8 RX7. I'm guessing right after this event he loaded up the car for the trip across the country to FD New Jersey.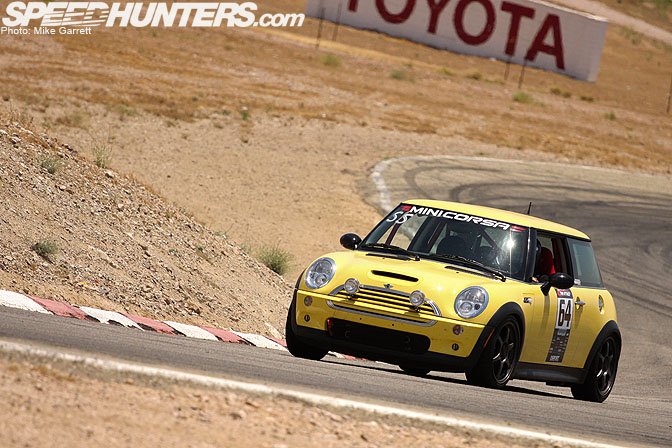 I've found myself admiring new Minis a lot lately. A hatchback FWD version of a Miata, no?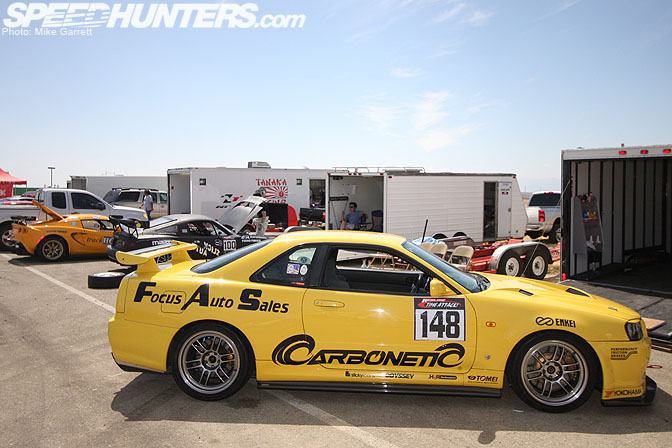 Sometimes you see so many Skylines and Silvias at drift and time attack events that you forget they were never sold here in the US.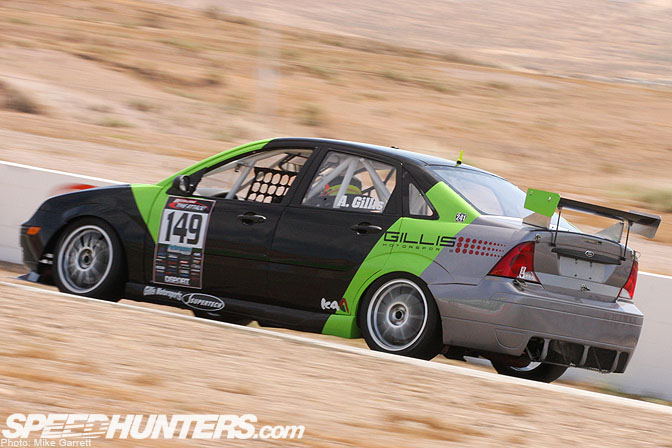 This Ford Focus sedan was pure touring car, low stance and all. This was one of several Foci that were competing in the various FWD classes.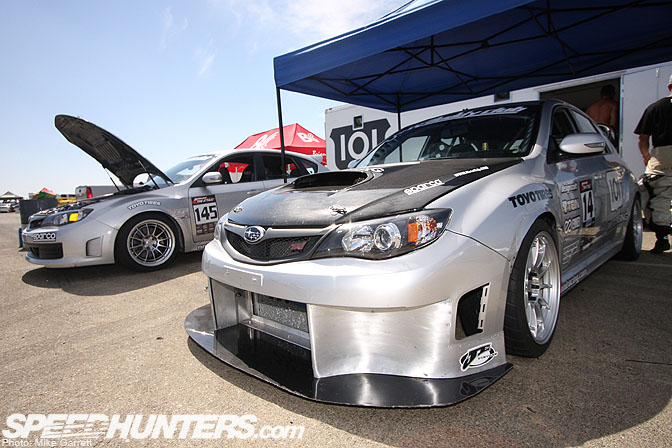 I've been amazed at how quickly the new body style Impreza has caught on among tuners here in America. They seemed to outnumber the Evo X's by quite a bit.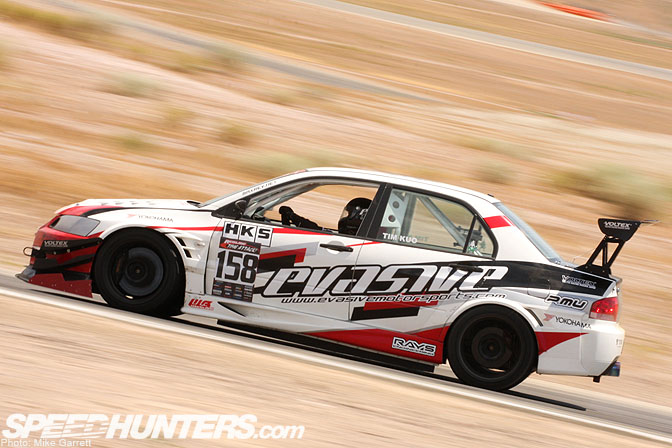 As usual, the Evasive Motorsports Evo was looking tough and running hard.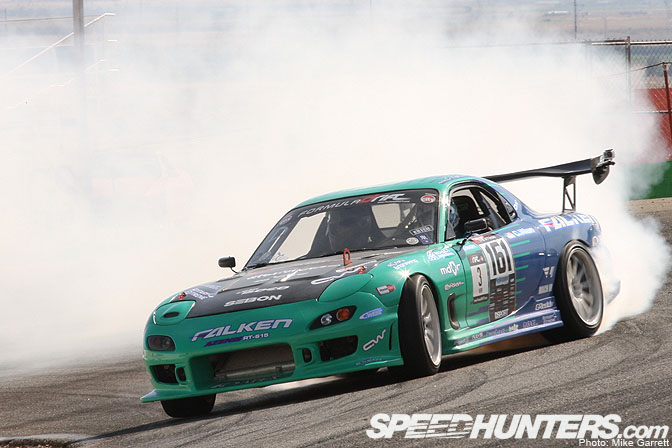 Calvin Wan sliding around the crest in his FD3S. You could hear the screaming rotary coming up the hill long before you could see it.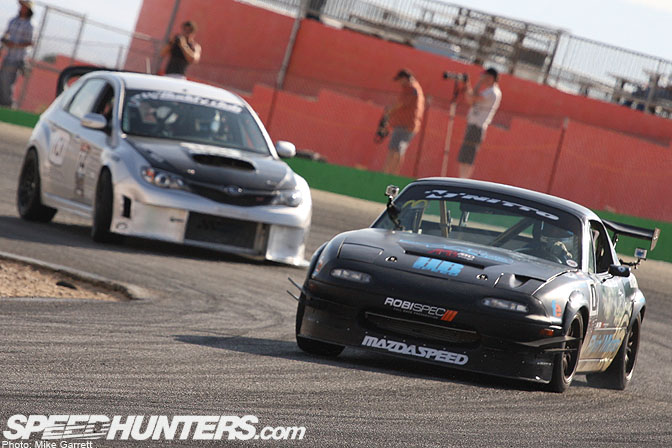 The final event of the day was a six-car race between top finishers in the Unlimited and Modified classes. After all the time attack laps, it was cool to see the event close with some proper wheel to wheel competition. That should help with some of the criticism of time attack events being too boring, shouldn't it?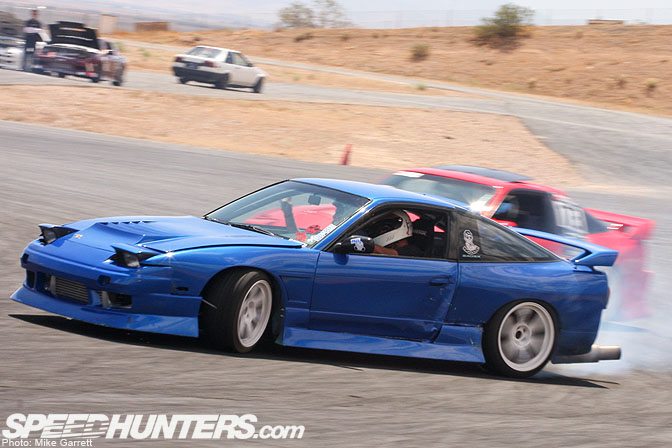 Hmmm…you never hear people talking about drifting events being boring.
Anyone else down for more drift and time attack collaboration events here in the USA? The one at Willow Springs certainly seemed to be a success.
-Mike Garrett