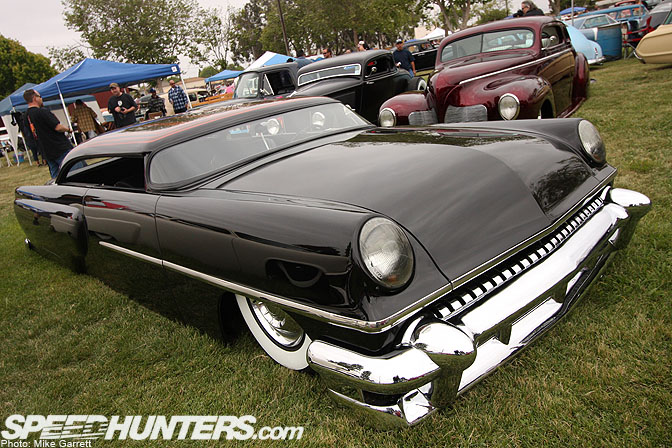 Right now we are hard at work on preparing features for next month, but there's still a few last bits of luxury and exotic material that I'd like to post. As a way if looking back at the roots of luxury customization, I've put together a gallery of vintage kustoms that could be considered luxury cars. Sure they might not have really been considered "luxury" back then, but its not hard to draw comparisons between these classics and today's customized lux cars.
The sweeping lines, powerful engines, and smooth riding suspensions of '50s and '60s fullsize American cars made them perfect platforms for customization. The interiors on many of these cars were just as extravagant as their exteriors, laden with chrome and unique coloring. Even basic models like Chevys and Plymouths were full of styling that might be considered luxurious by modern standards.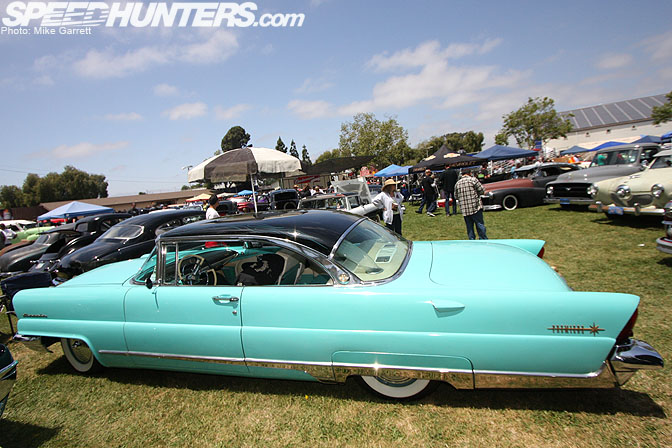 Some cars were so over the top that they don't even need any customization – for example this Lincoln Premiere. I had to use the widest setting on my lens just to fit the car in the frame.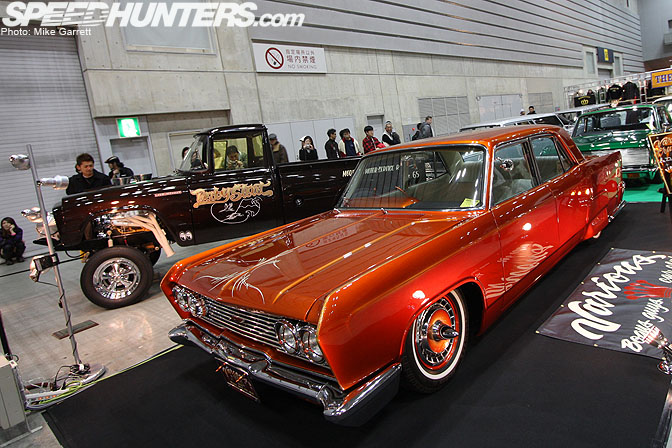 Of course no one ever said that a kustom has to be American. Early Japanese models like this Mitsubishi Debonair were inspired by American cars when they were built and when they were customized.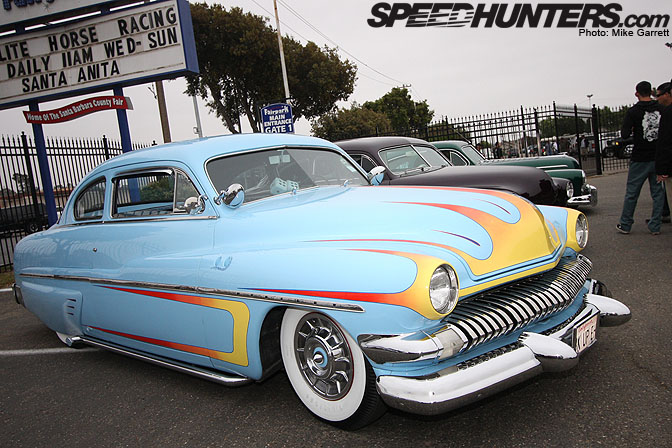 The image of a traditional hot rod might be a bare-bones '32 Ford built for speed, but cars like the famous '49-'51 Mercurys were always built to be low and slow. Thus the lead sled name…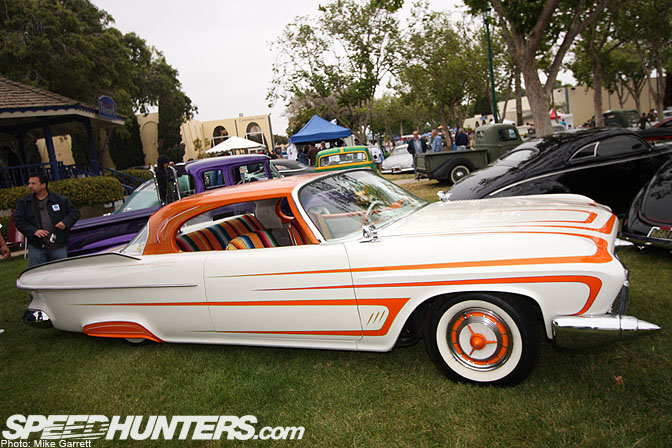 I always wonder how cars like blinged out Chrysler 300s and Esclades will be looked at 40 or 50 years from now. Will they be looked at with the same nostalgic appreciation as '50s and '60s cars are today?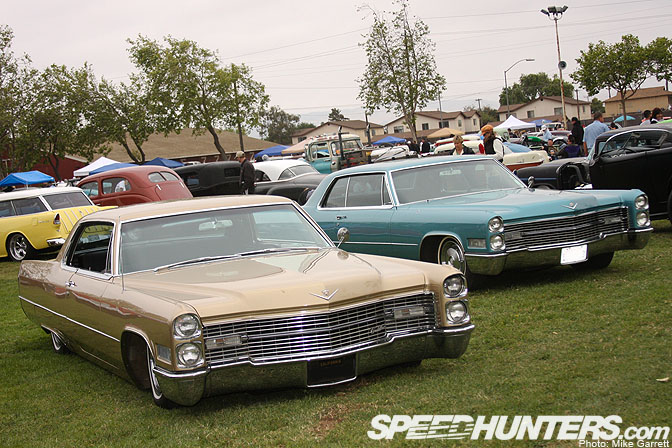 These "late model" Caddies are completely stock except for being dropped into the weeds. Even the factory wheels and tires remain. Again, they were so stylish from the factory that they really don't need anything else.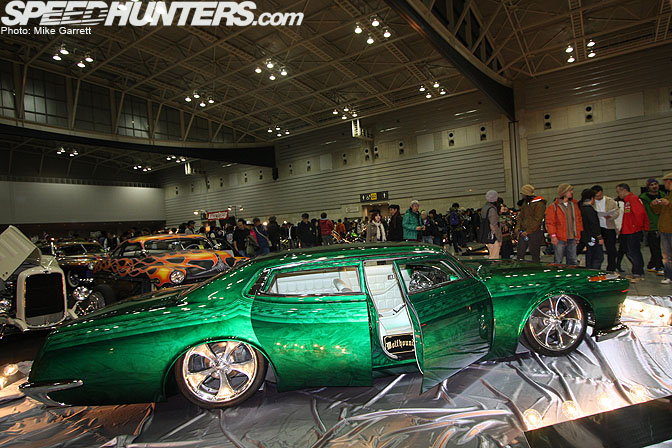 Another Japanese example, the chopped Toyota Crown seen at last year's Yokohama Hot Rod and Custom Show. Of course this isn't a period style for this car, but something that was inspired by the modern resurgence of traditional kustoms.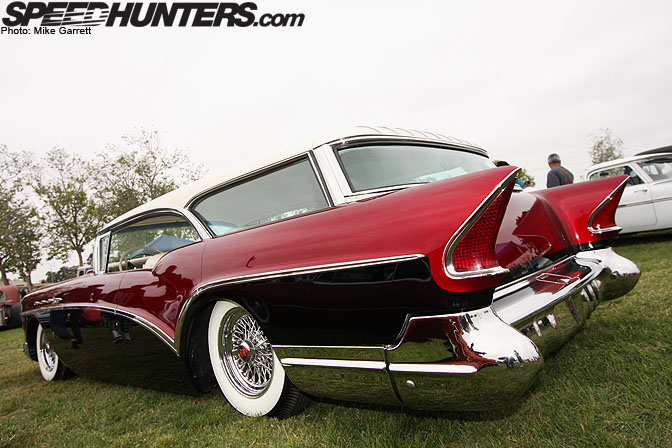 What's better than a kustom sedan or coupe? A kustom wagon. This rare Buick Caballero is looking right on wide whites and wire wheels.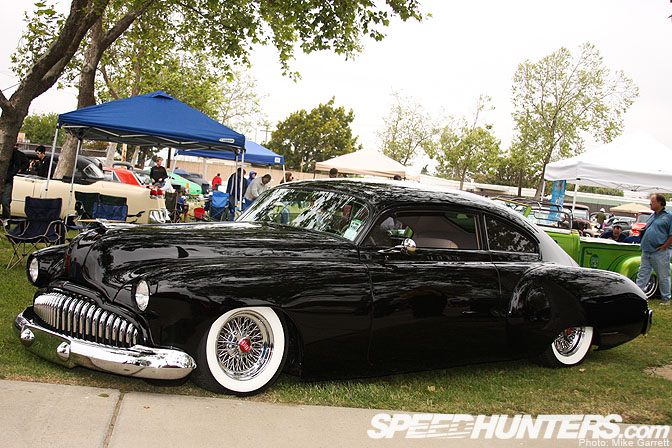 Another Buick on wires, this one of a slightly earlier vintage.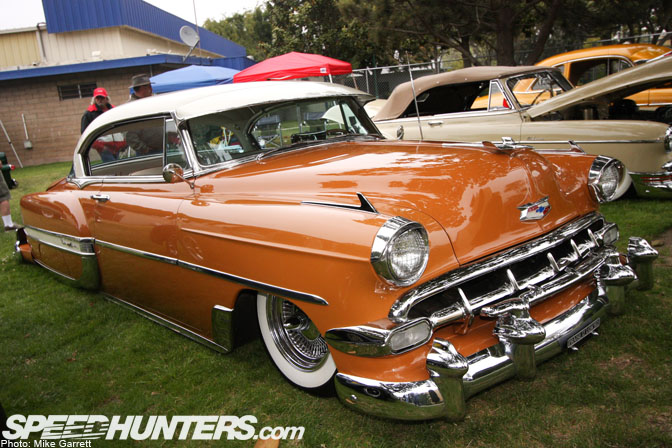 The "tri-five" Chevys might be the darlings of regular classic car scene, but retro customizers like the earlier model Bowtie cars just as much.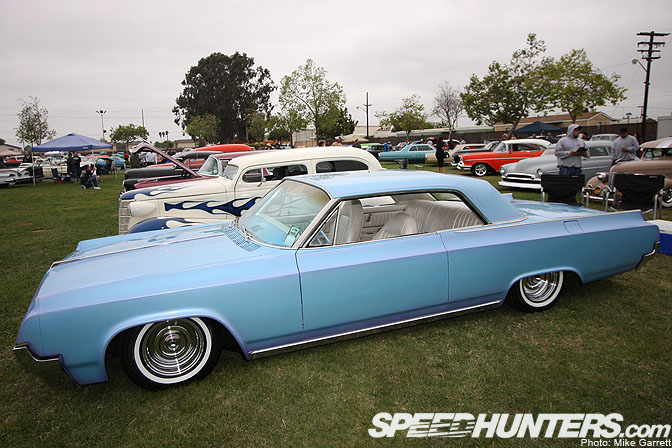 This '64 Oldsmobile is a good example of mid '60s customization style. Cars from this era are usually about the newest ones you'll see at traditional gatherings like Santa Maria.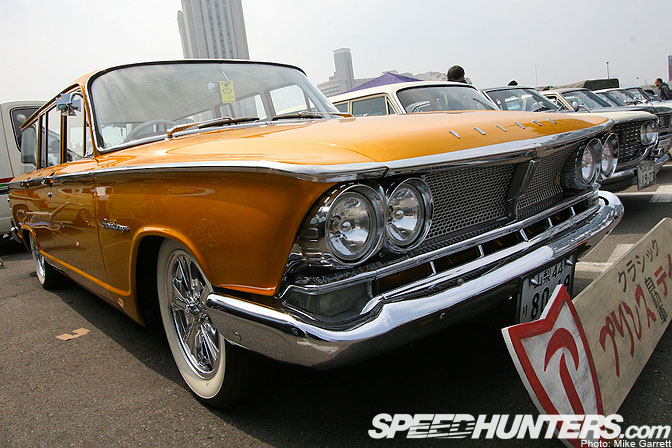 Back in Japan, an early Prince wagon seen at the '08 Mooneyes Street Car Nats. One just needs to look at cars like this to see how far the kustom influence has spread.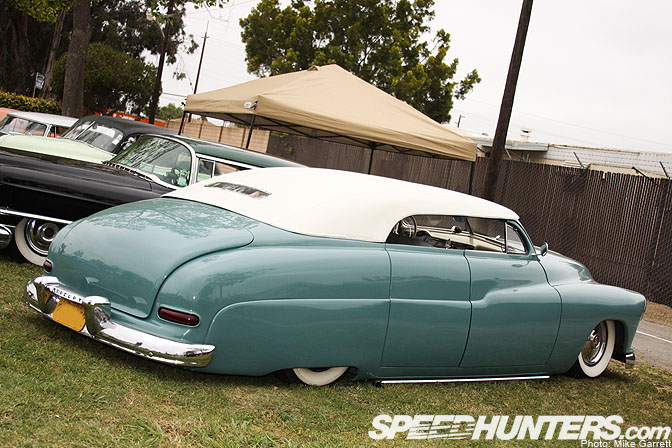 A four-door Merc that's been chopped extensively and cut into a convertible. I know it's completely different , but for some reason this car reminds me of the convertible Lexus GS that was shown in Japan a while back….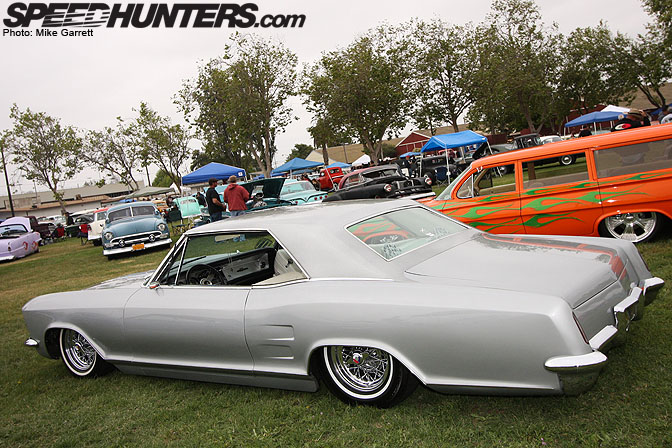 And finally, one of the best examples of the personal luxury car ever built – the Buick Riviera. If you've ever seen the original advertising for these cars then you'll know what I'm talking about. It's great to see that Rivs have such a big following today.
Damn, now I feel like going for a nice, slow cruise….
-Mike Garrett