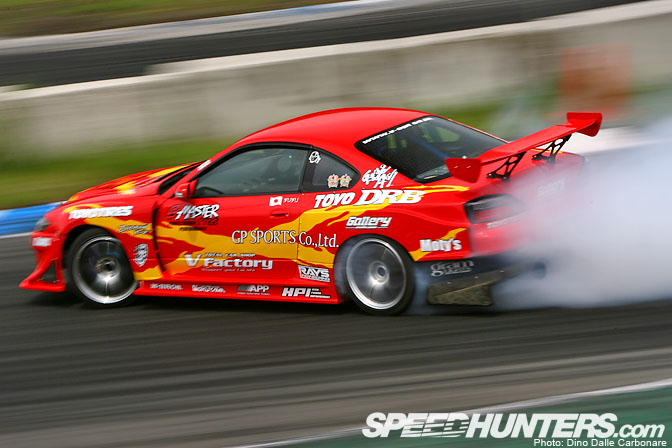 What a week-end this has been! Two days of non-stop drifting as the D1 Street Legal guys battled it out at Ebisu circuit. I am beyond sleep deprived, so you will have to wait until tomorrow for a proper post on this action-packed event. For now, I've selected some teaser shots to keep you happy, but I'll be posting a lot more in the coming days, so make sure you check back!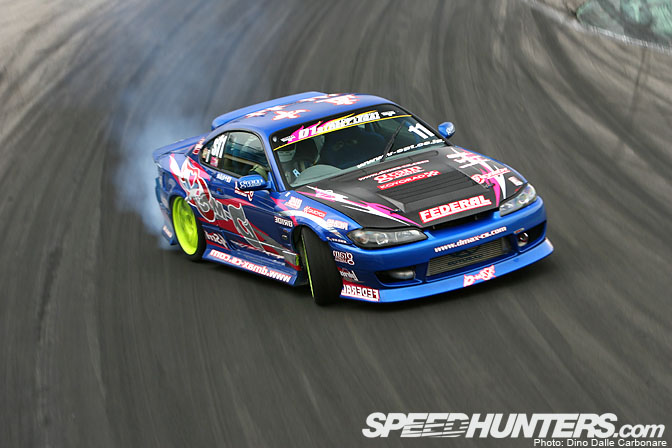 It has been a few years since I covered a Street Legal event and  I was stunned at how both the cars and drivers have evolved!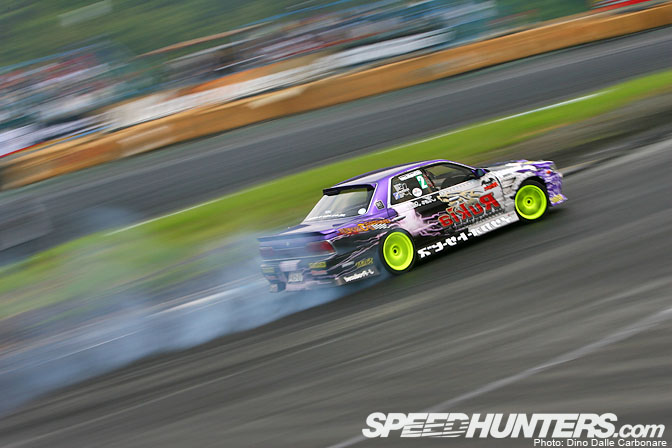 Due to the less high-profile nature of the event the whole atmosphere is far more relaxed, but the action is simply as awesome as in the top level Grand Prix rounds.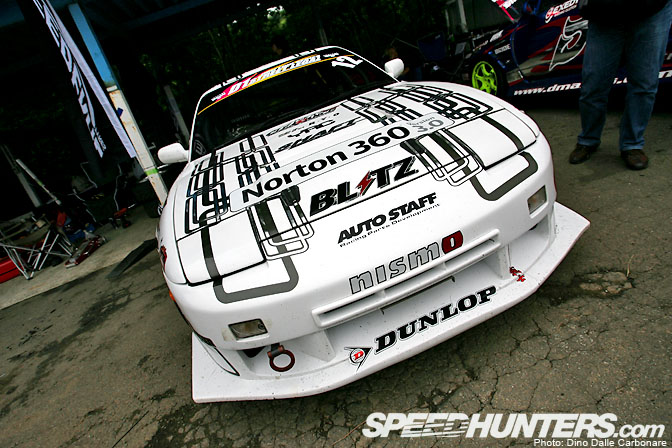 I finally got to see the Blitz 180SX in action, a car I had seen at Ebisu before parked up in the paddock.  Hagisako was driving great all week-end and coped very well with the rain.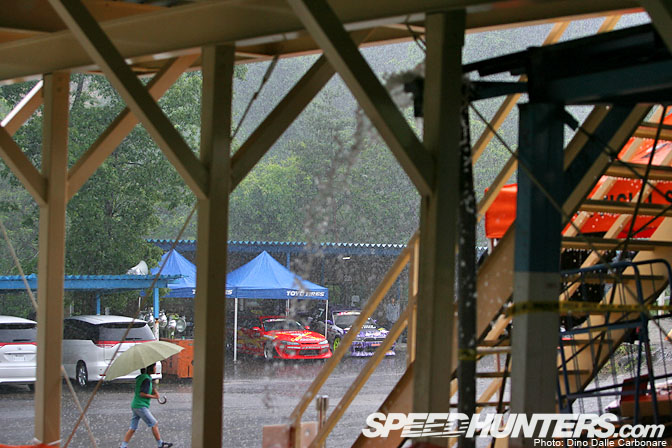 Yes, rain, and lots of it! As the first group went out for the morning qualifying the sky turned a menacing shade of gray, as what can only be described as torrential rain, began to lash down. Within a matter of minutes the track was soaked and the session was suspended.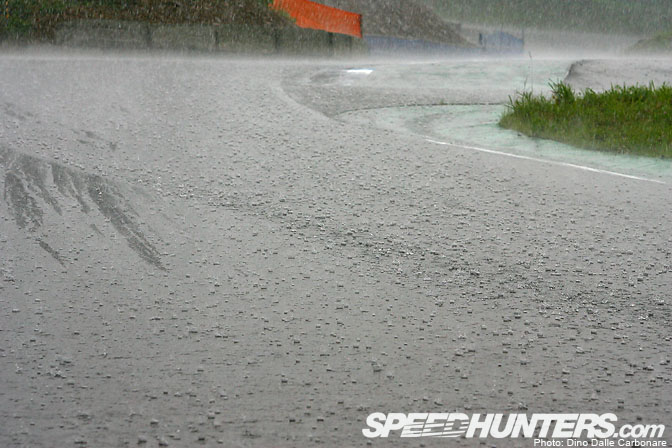 This is what the drop into the main straight looked like after ten minutes!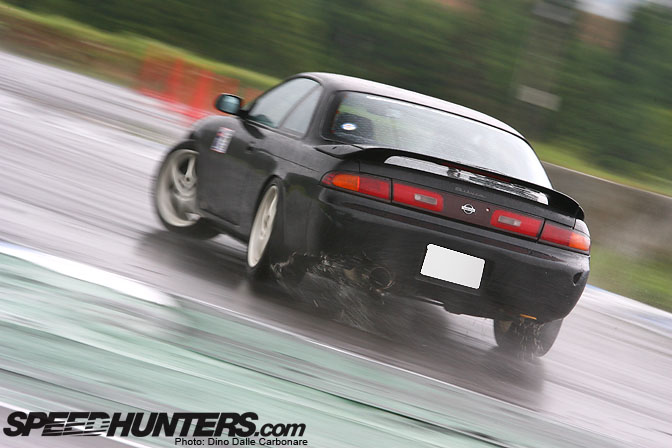 The rain stopped as fast as it had started, but left the next two groups to deal with some pretty slippery conditions…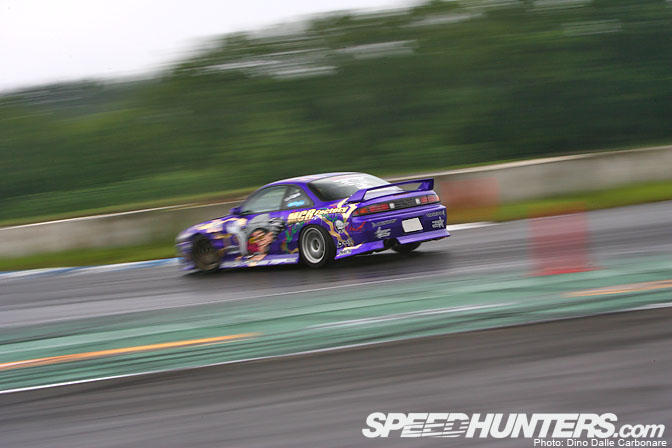 …which made for some excellent action. Most drivers let a lot of air out of their tires to cope with the slippery surface.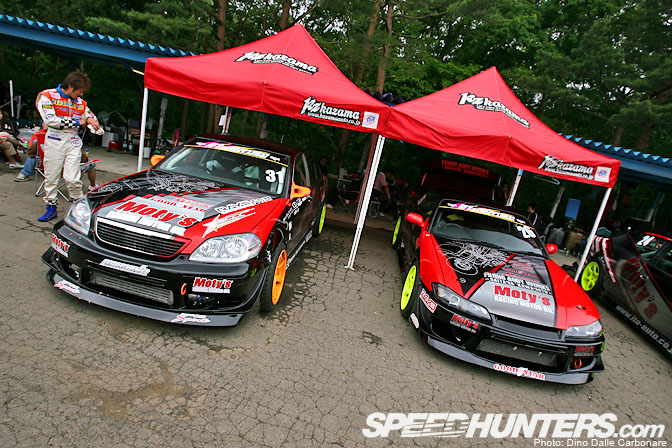 Kazama Auto and Moty's were out in full force this weekend with a total of five cars, including the JZX110 and the S15 Silvia.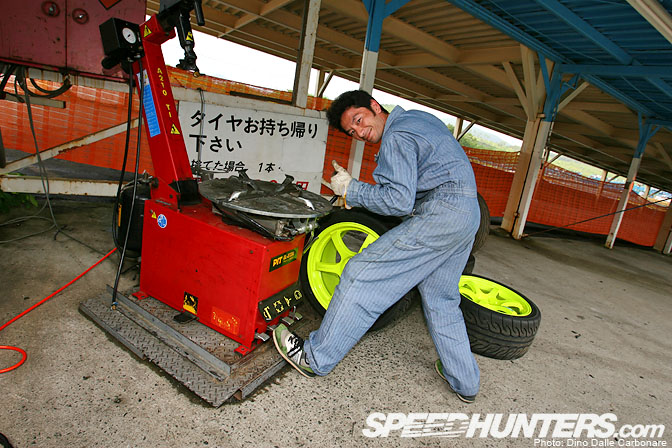 As ever the tire changing machine at Minami was under constant use!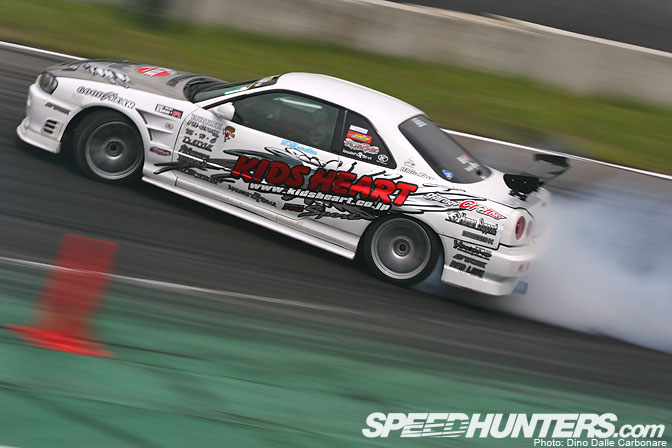 Here is Tezuka with his Kids Heart RB26-powered ER34 Skyline. He is one of only a couple D1-GP drivers still participating in Street Legal. Rie Shinmi was out on Saturday with the Kids Heard ER34 4-door, the same car we saw in April at Nikko for the Queen Battle.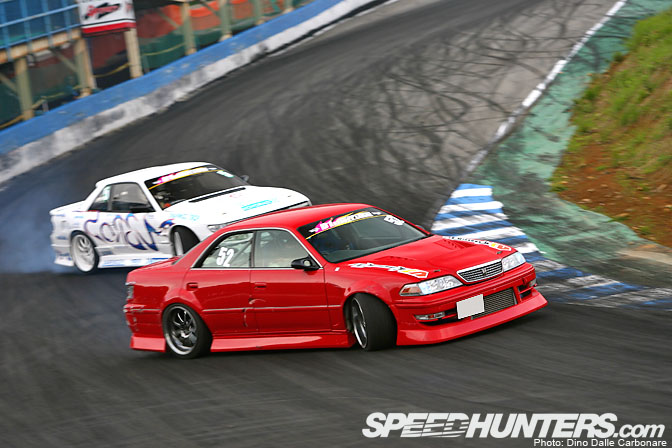 Kitaoka behind the wheel of the red MarkII was driving like a bat out of hell all week-end long, making it into the Best 16.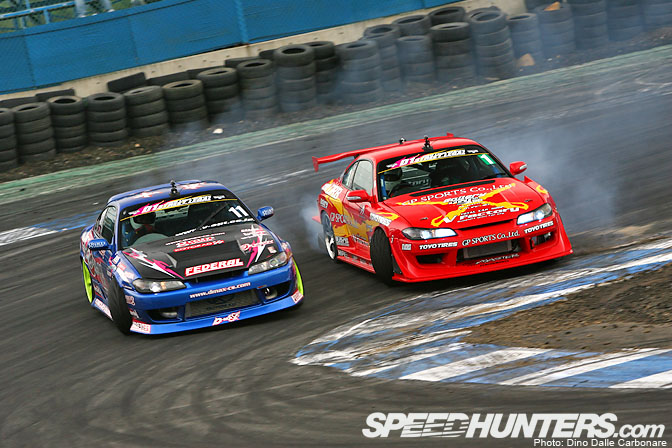 The final battle was between a pair of S15 Silvias driven by Jikuya, in the red GP Sports machine and Nakamura, who will probably look familiar to those who followed JR's Japan tour!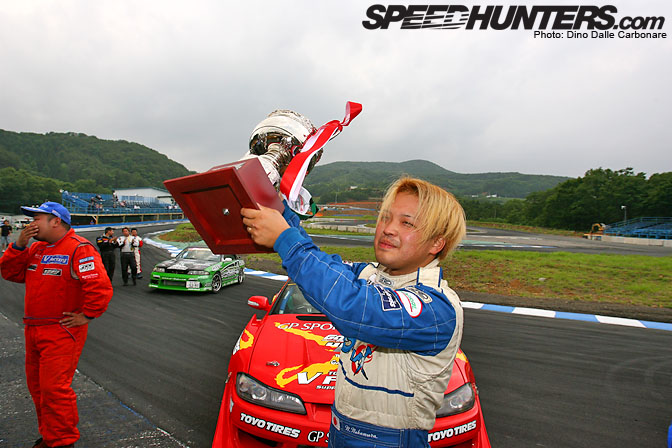 Both drivers put on a stunning display of perfect drifting but it was Nakamura in the end who managed to grab first place. I guess all the street-drift practice has paid off! There is much more action to check out from this week-end, including some night drifting! Don't miss the next installment from Ebisu!
- Dino Dalle Carbonare