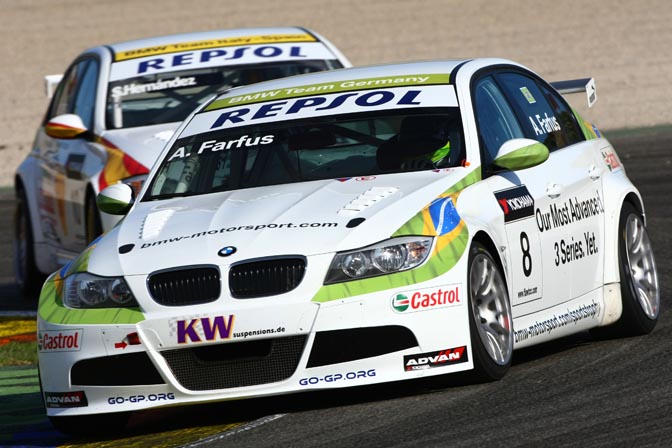 Valencia, Spain played host to rounds 9 and 10 of the World Touring Car Championship. Following the farce at Pau last month, the series has regrouped and the FIA have revised their Turbo Boost tolerance. This may have taken some of SEAT's advantage away, but reasonable notice this time allowed the Spanish marquee to adjust their cars.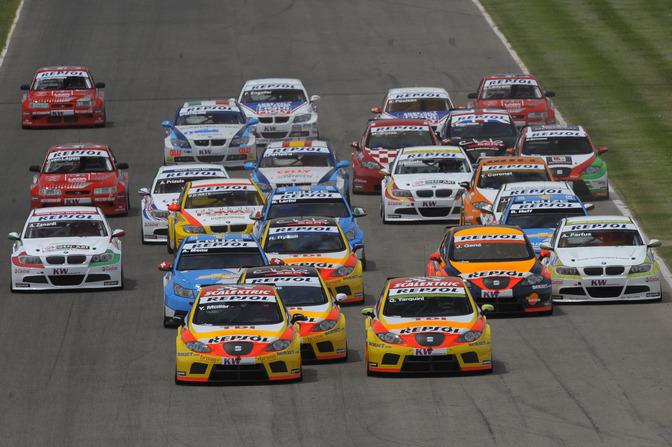 It seemed to have worked. SEAT were 1-4 in qualifying with Gabriele Tarquini on pole, followed by current champion Yvan Muller, Jordi Gene and Tiago Monterio. Augusto Farfus was the first BMW in 5th and Alain Menu the first Chevy in 6th.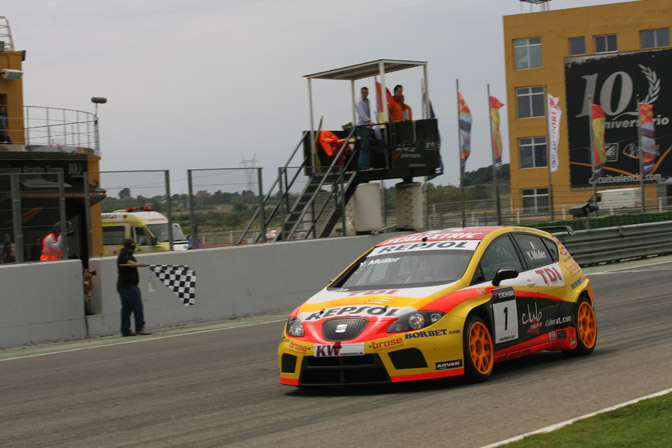 Muller took the first win of the day, taking the lead from the second row of the grid. Monterio followed his team-mate home in 2nd with Pole Sitter, Tarquini back in 3rd.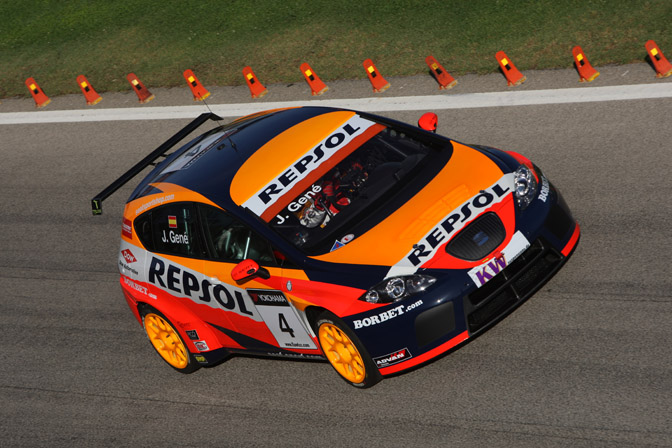 BMW followed the train of SEAT's home with Farfus in 4th, recovering from a first lap incident with Jordi Gene 9above) who had pushed the Brazilian off the track. Andy Priaulx followed his team-mate home.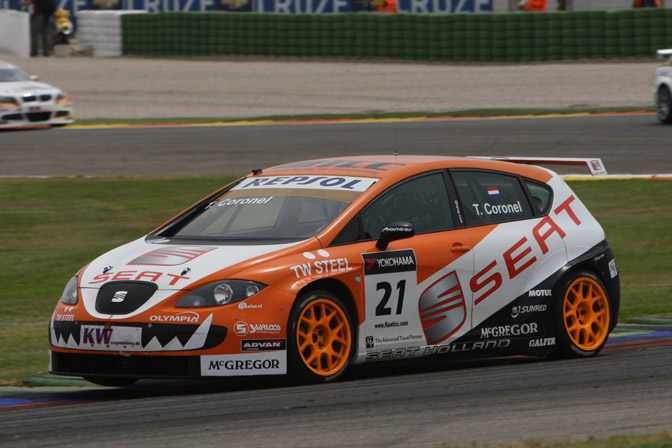 Top Independent was Tom Coronel in the Sunred SEAT.
It wasn't a good race for Chevrolet. Nicola Larini, their best driver in 11th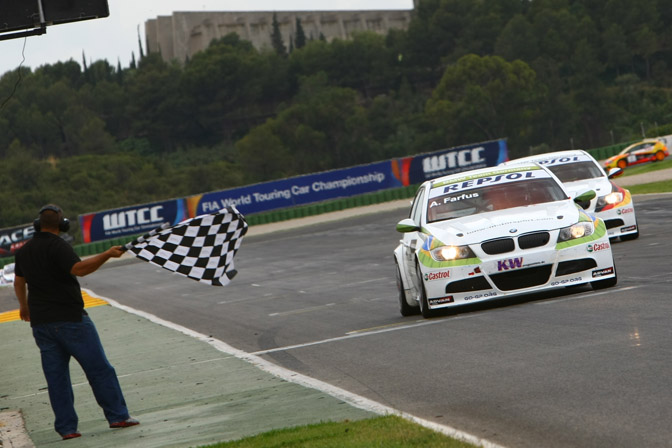 Race two saw a richly deserved race win for Augusto Farfus, the first win for BMW this season. The Brazilian has been one of the top BMW drivers this year.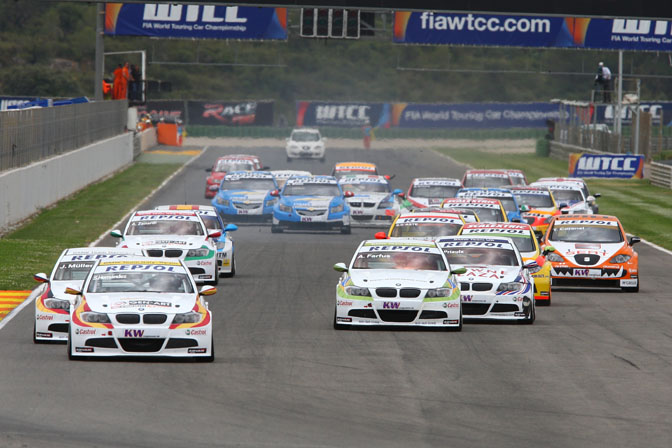 Sergio Hermandez initially lead the race before fellow BMW driver, Jorg Muller took the lead at the end of the first lap.
Farfus, starting fifth, took the lead from Jorg Muller two laps later.  Farfus and Jorg Muller remained in 1st and 2nd to the flag.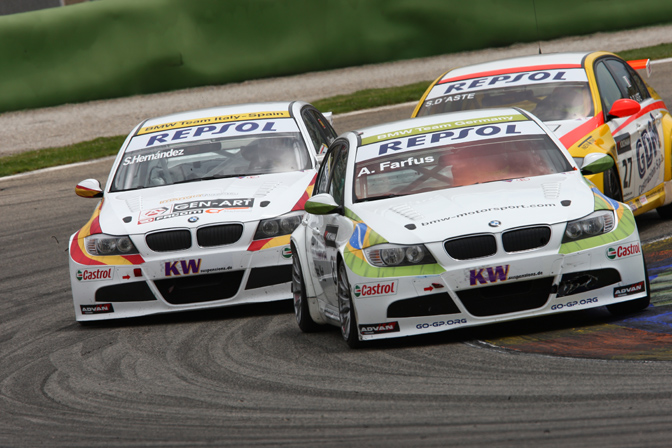 Meanwhile, Hermandez slipped down the field as the lone SEAT of Gabriel Tarquni mixed it with the works BMW's working his way up to 3rd.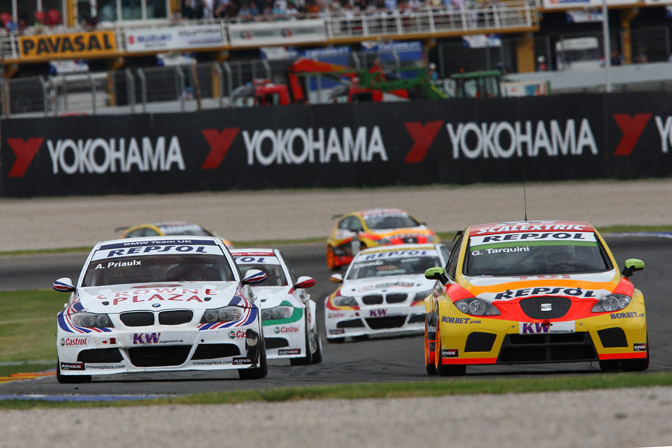 Andy Priaulx followed Tarquini home, followed by Zanardi (BMW), Hernandez and Yvan Muller (all above). It was another disappointing race for Chevrolet. Menu in 12th and Larin in 13th.
SEAT's Yvan Muller leads the championship from Augusto Farfus, Gabriele Tarquini and Andy Priaulx.
-Andy Blackmore