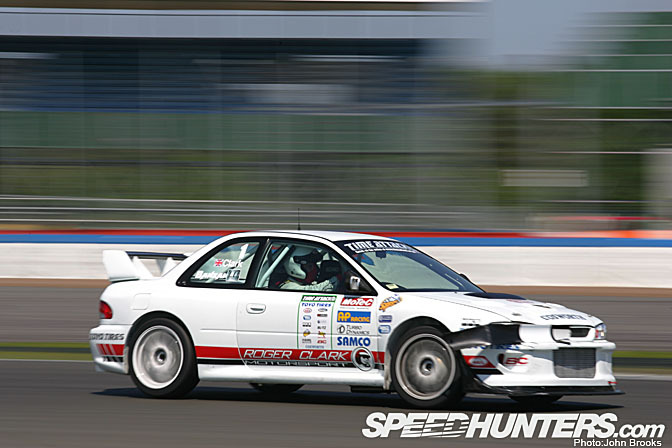 Of all the pieces I've written for SpeedHunters, reporting a Time Attack event is possibly the most difficult. There is no real story or narrative, just the simple fact that someone posts the fastest time in the final session, a bit like trying to catch a jellyfish.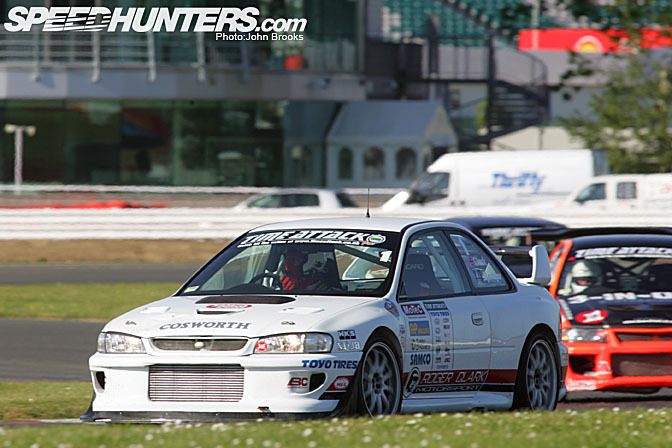 Having said that, Olly Clark did his level best to stand out. Ed Fahey of Banzai fame and I went out to Copse during one session and witnessed some magic. You would think that the Roger Clark Motorsport Impreza was a rear wheel drive car similar to the Escorts his father rallied so successfully back in the 70s, not a four wheel drive technological wonder. The white rocket would emerge from the fast corner with Olly sawing at the wheel while the car was dancing sideways, then he would gather it up and the engine would propel the Subaru down the road towards Maggots at an unlikely speed. He had to be fastest we both thought but then sometimes smooth is quickest way, especially at Silverstone.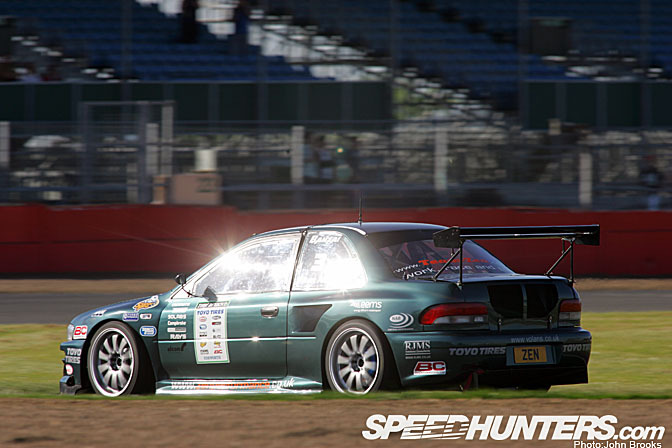 Well Matt Allison was certainly smooth as might be expected of the BTCC driver. However even his style could not match the record breaking pace of Clark who scorched round the Silverstone Club circuit in 57.989 seconds………..nearly a second up on the Zen Performance Subaru.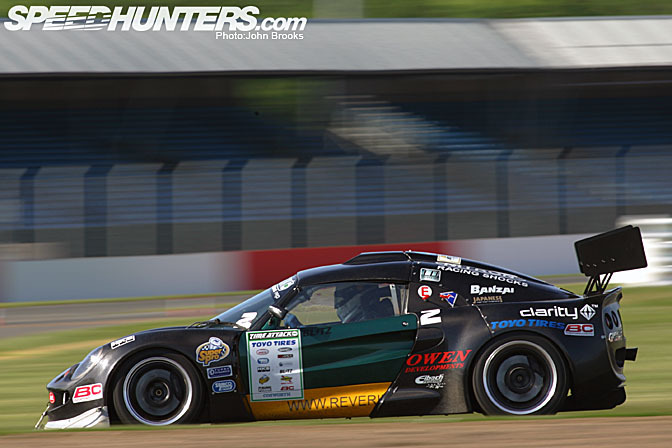 Third fastest and another podium spot for Steve Guglielmi in his Lotus Elise.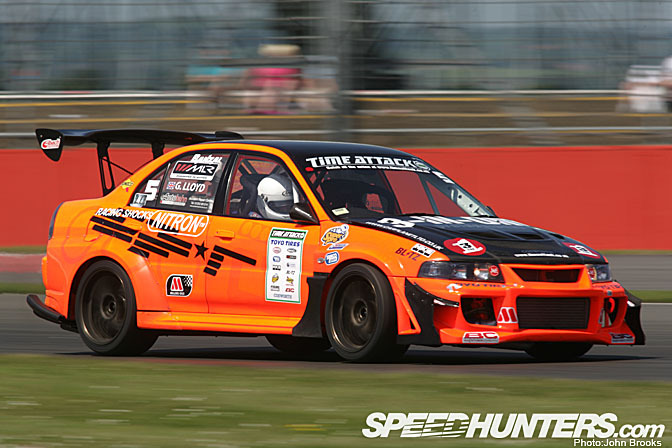 Fourth place for the first of the Lancers, Gareth Lloyd, with a time just under the one minute mark.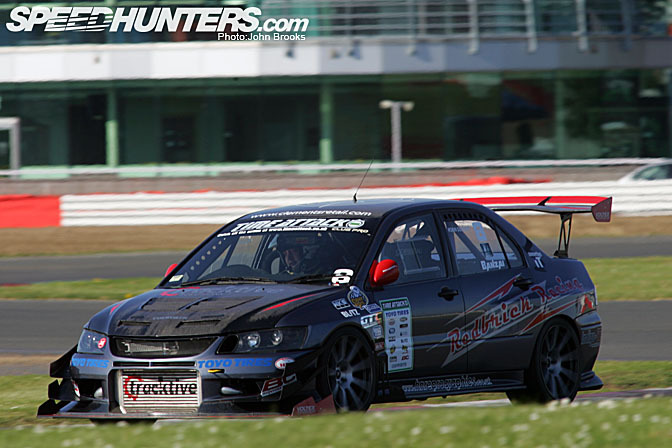 Next up was another EVO, this driven by Robin Duxbury.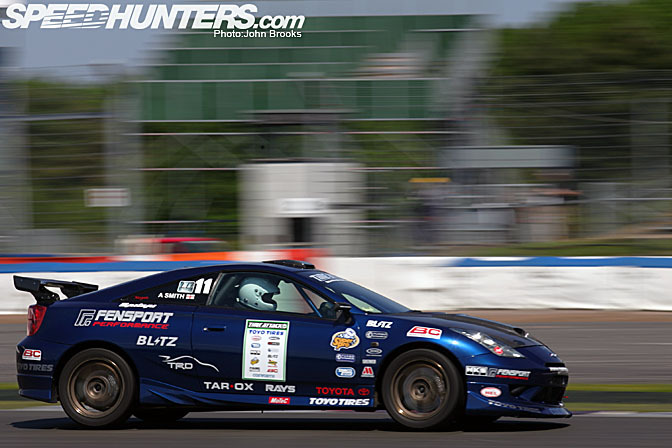 Rounding out the top half dozen was the Toyota Celica of Adrian Smith.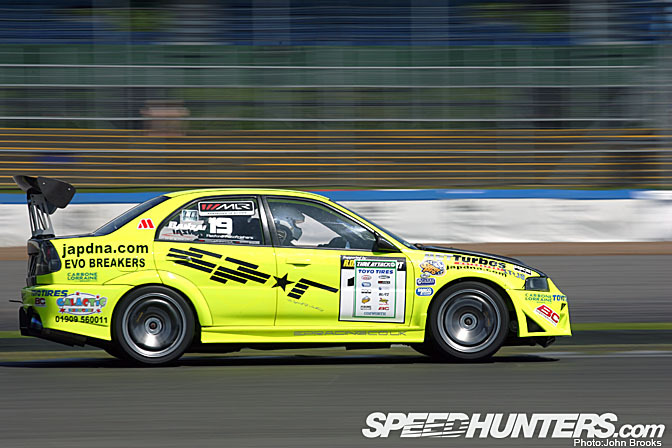 Seventh place for the James Nicholls' EVO 6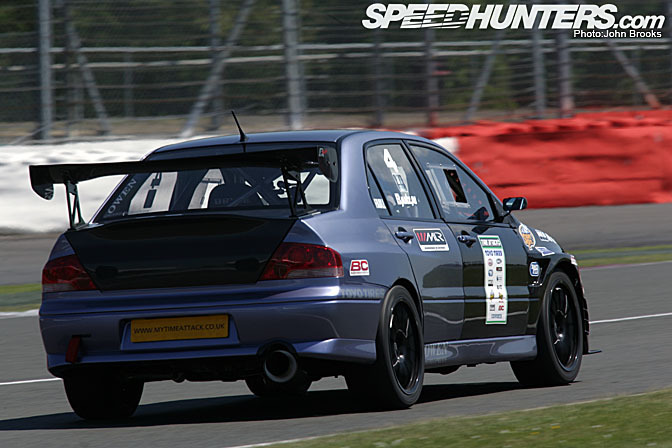 Followed by the EVO 8 of Jonathan Faull.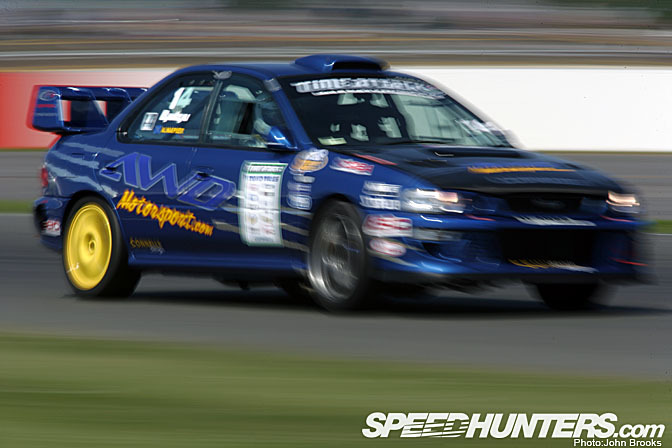 Ninth spot for Andy Napier in his Impreza.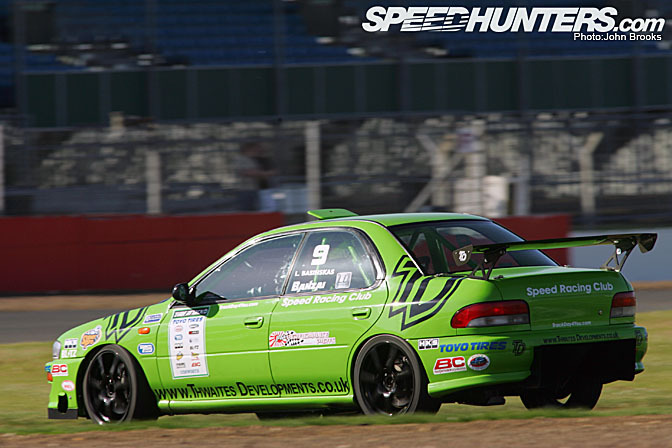 Top ten for the Impreza of Laurus Basinskas.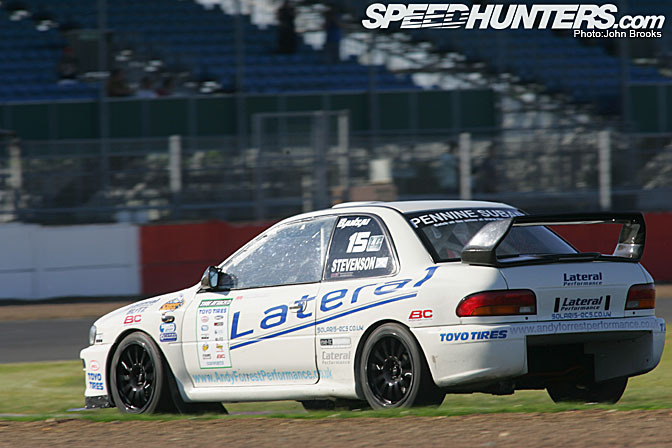 Final place for the Subaru Impreza of John Stevenson.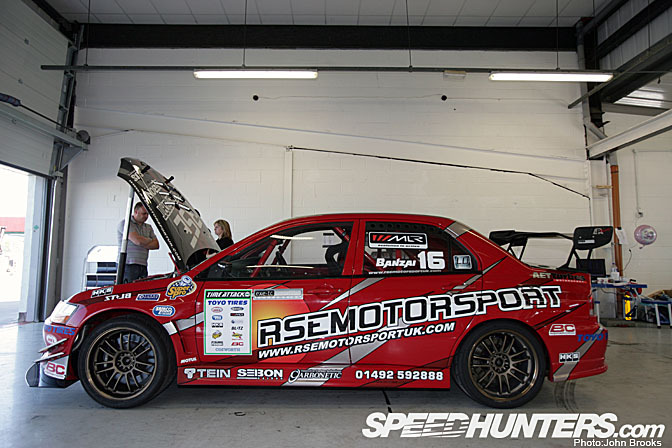 Of course the result might have been completely different if the RSE Motorsport EVO of Chris Ward had not suffered an engine gremlin during the initial runs. As he won both the opening rounds it would be fair to say that he would have been on the pace.
Brands Hatch at the end of June is the venue for the next round and with the competition at the sharp end getting hotter as the season progresses is a must see for anyone who can get there. SH will be down the Hatch……….so should you.
-John Brooks
NFS-EDC and Time Attack Silverstone Coverage on Speedhunters