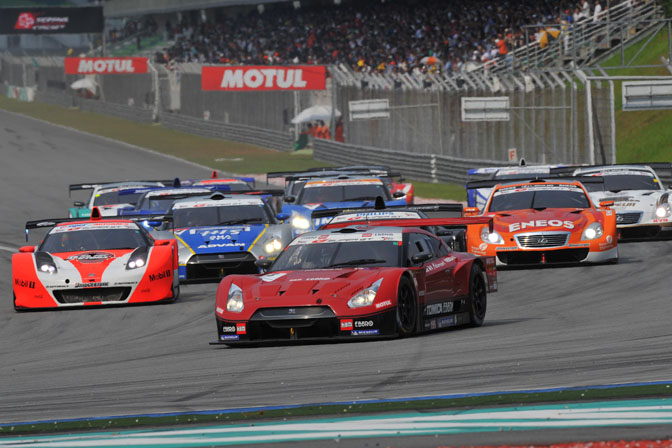 This weekend the Super GT series headed to Malaysia for its annual competition round at Sepang Circuit – and the 4th race of the 2009 season. This event is known for it's hot and humid conditions that take a toll on the men and machines, and this year's race was no different.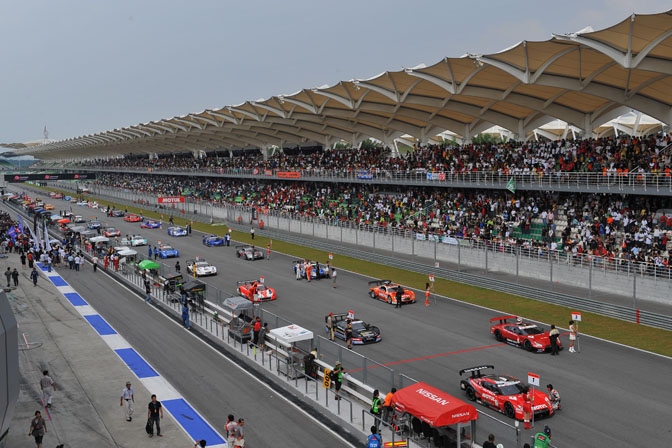 The Motul Autech GT-R started on the pole in the GT500 class – it's third consecutive pole of the 2009 season. Would Motoyama and Treluyer be able to drive their Nissan to another victory?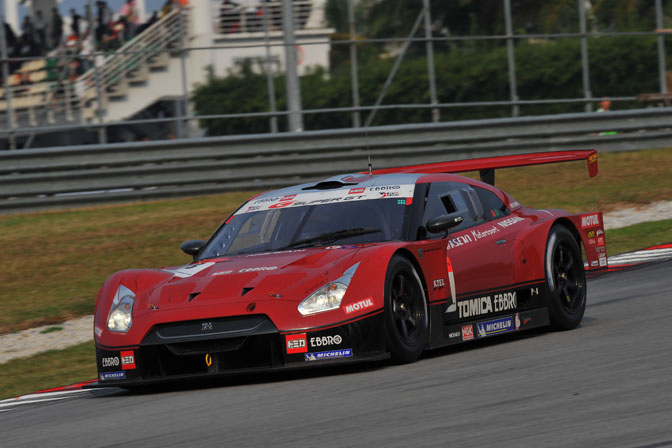 At the end of the day, it was a GT-R that finished on top – but not the Autech Motul car. After qualifying in second, the Hasemi Tomica Ebbro GT-R driven by Ronnie Quintarelli and Hironobu Yasuda earned the victory in GT500. In a cool retro touch, the livery on this car looks to be inspired by the Tomica DR30 Skyline Shiloutte racer that Hasemi drove in the '80s.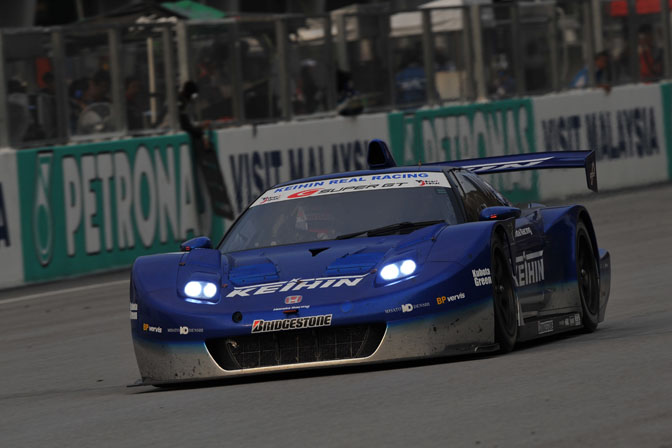 Finishing behind the GT-R were three NSX's, led by the Keihin car of Toshihiro Kaneishi and Koudai Tsukakoshi. The Motul Autech GT-R ended up finishing the race way back in eighth position.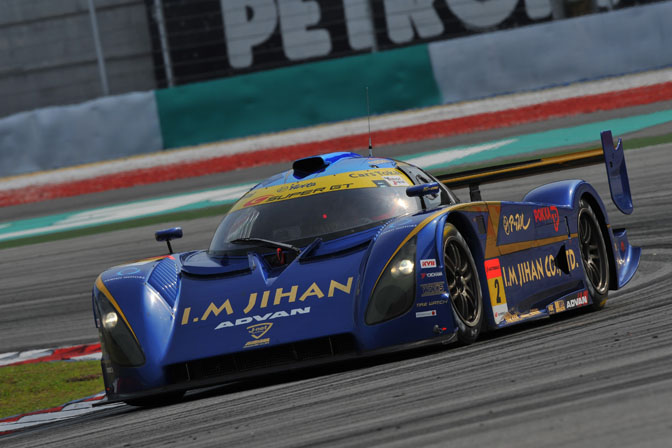 The GT300 class was won by the I.M Jihan Shiden of of Hiroki Katoh and Hiroki Yoshimoto. This is the first time a prototype car has won a GT300 race in quite some time.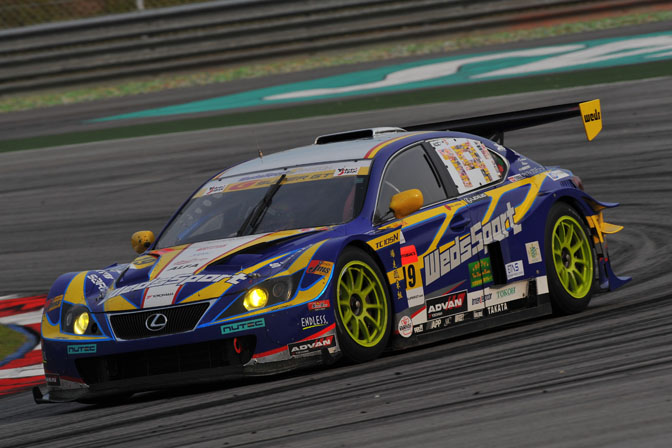 Second in GT300 was the WedsSport IS350 driven by Manabu Orido and Tatsuya Kataoka. It's been a successful season for this team so far.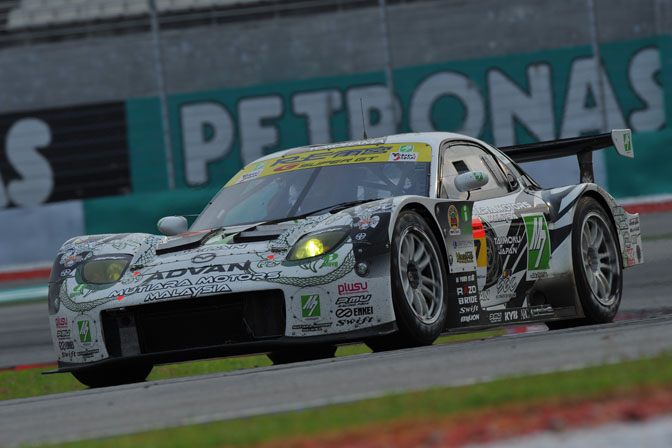 Likewise, it's also been a good season for the Mutiara Amemiya RX7 driven by Orido's friend NOB Taniguchi and Ryo Orime. This car finished third at Sepang.
The next Super GT race will be at Sugo next month,
-Mike Garrett
Photos Courtesy of Super GT