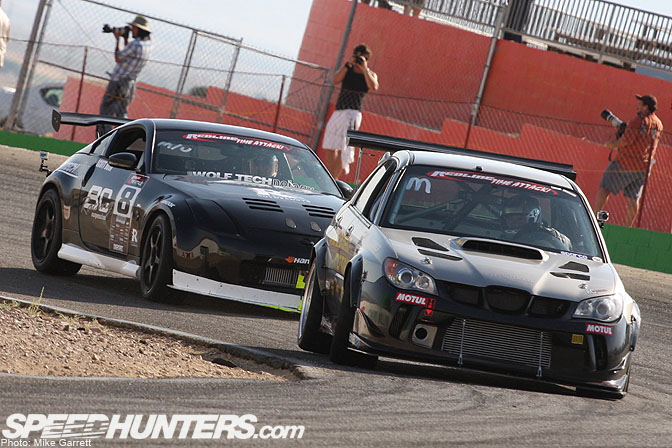 Man, I love living in California – the place where the geography is just as diverse as the car culture. Last weekend it was hot rods and customs in the cool coastal breeze, and this weekend it was time attack under the hot desert sun at the Redline Time Attack event at Willow Springs International Raceway. Even with the hot and dusty weather, competitors and fans came out in large numbers for the second Redline event of the season. All the big time attack regulars were out to run on "Big Willow", plus several new cars made their competition debut this weekend.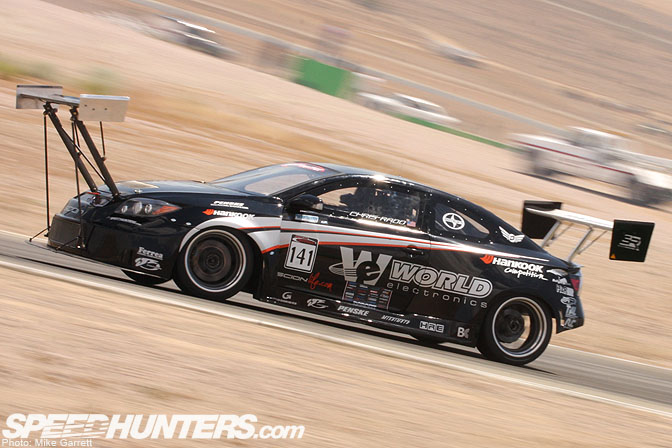 As you've probably heard all ready, Rod and his whole film crew were also at the track all weekend to shoot their fourth NFS driver film. This one will be focusing on Chris Rado and his rebuilt Scion tC, which saw its competition debut this weekend. During all the racing events I've been to, I've never seen something as strange looking as Rado's giant wings in both the rear and the front. This was certainly the talk of the paddock…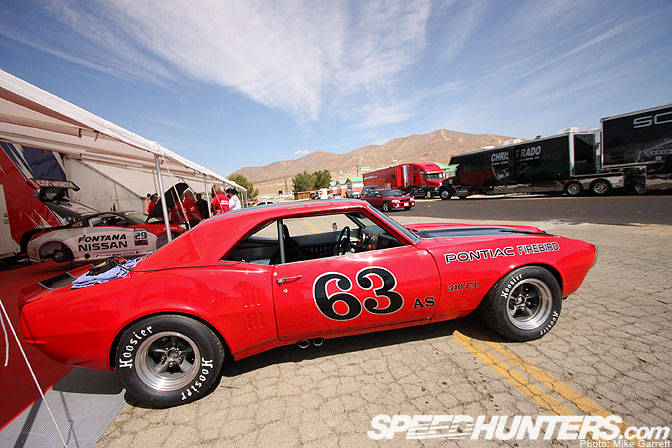 Apparently I missed seeing this badass first generation Firebird taking laps on Saturday. Obviously it was inspired by the SCCA Trans Am racers of the late '60s and early '70s. Damn!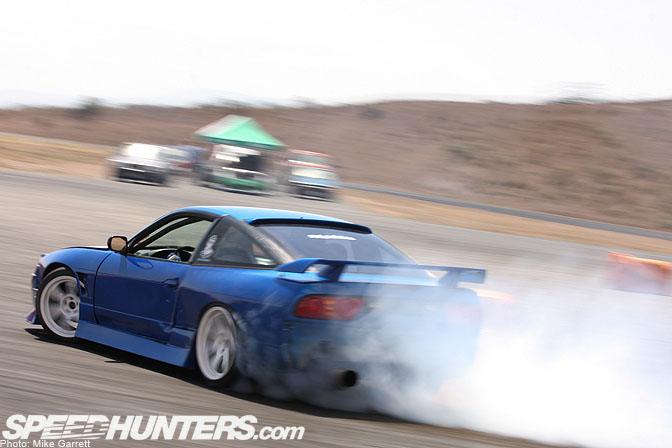 Throughout the day I also found myself heading over to the balcony to check out the Just Drift event being held there. As I was watching, I realized that it's been quite some time since I've been to a grassroots drift event. During my time in Japan I'd forgotten just how fun JD events are.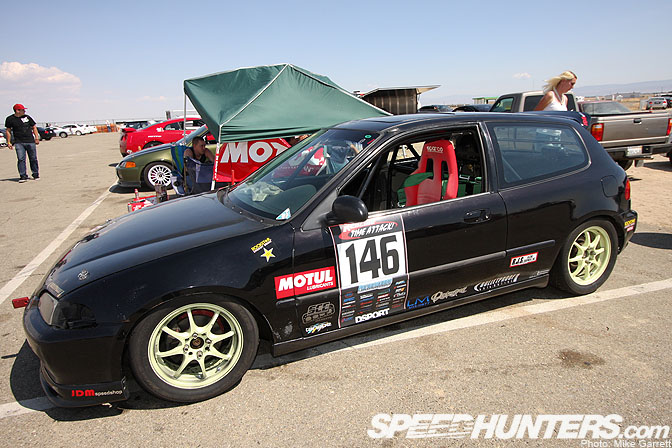 As usual, there was a nice selection of front-drive Hondas running in the Street and Modified Classes. Not too long ago it was hard to find race-tuned Hondas outside of the dragstrip, but now there are plenty of FF circuit cars around. I'm constantly amazed at the results these guys are getting out of these little Hondas.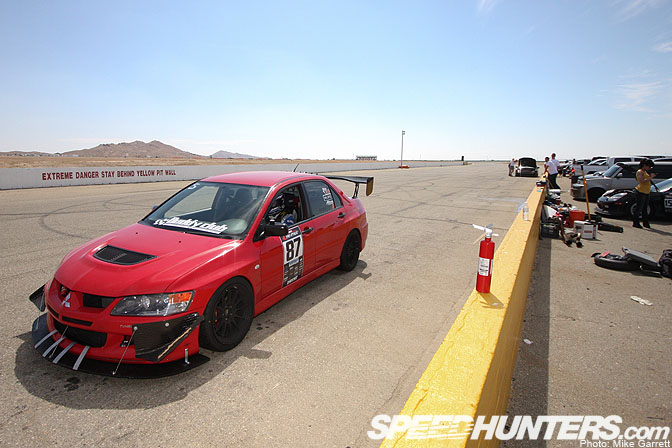 And then there's always the big turnout of privateer-owned Evos and Imprezas which seems to grow every event.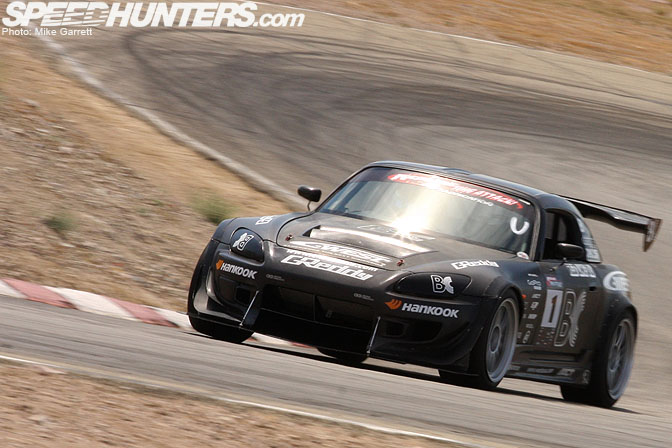 Our buddy Tyler McQuarrie was at the track working his "second job" behind the wheel of the BC S2000 in the Unlimited Class. Unfortunately the team was plagued by head gasket issues all day.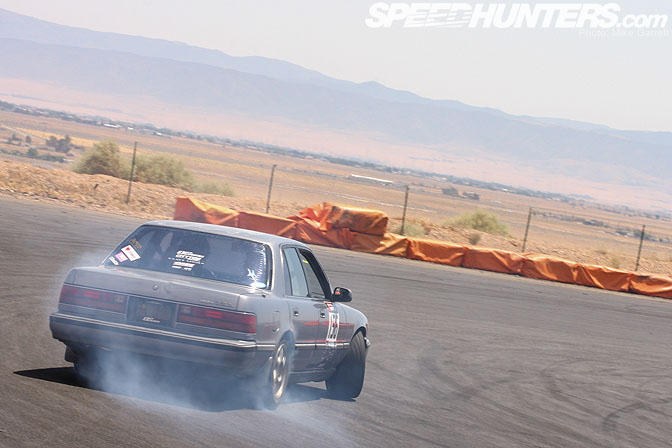 Hiro Sumida brought out his MX83 Cressida street car for both the JD event and the time attack itself. I'm pretty sure this was the first Cressida I've ever seen running a time attack event. Cool.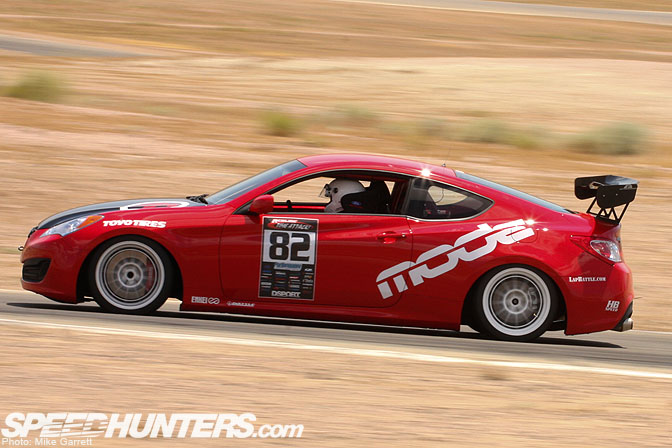 There were a few Genesis Coupes running in the Modified and Street classes, including the MODE-built car which had a proper low and wide look to it.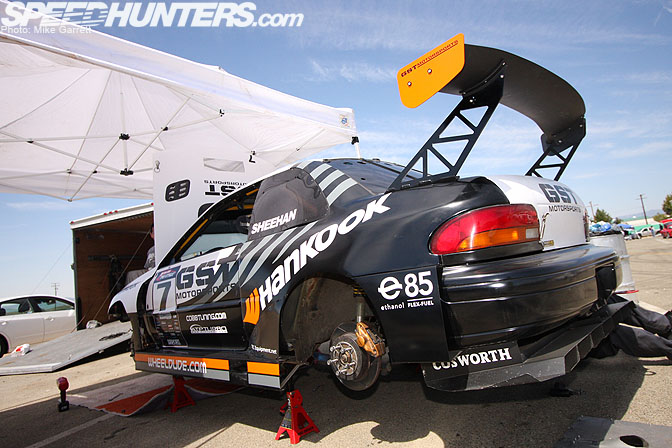 Here's the GST Impreza undergoing some work before heading out for the afternoon time attack sessions. Like the BC S2000, this car has been part of the US Time Attack scene for a while and is a force to be reckoned with in the Unlimited Class.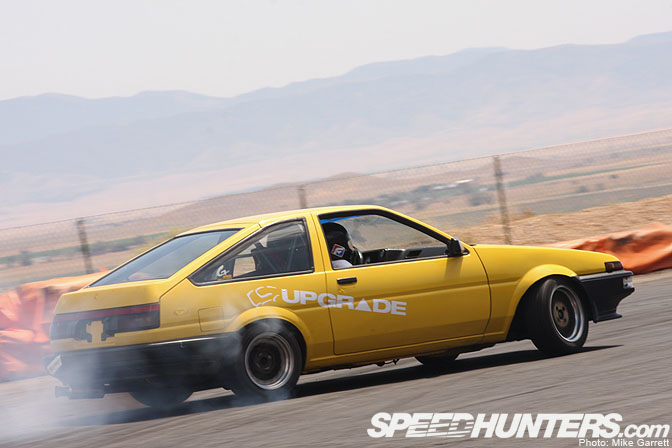 This AE86 spent the entire day sliding around balcony with it's 4AGE singing the sounds of sweet NA music.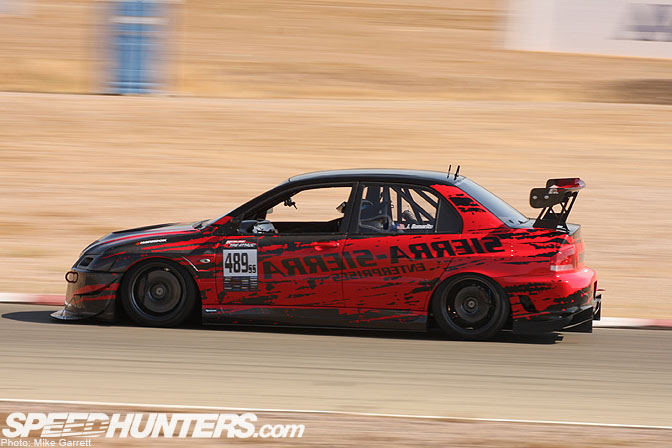 Sierra-Sierra Enterrpises used this event to debut their new Evo 8 time attack car in the Unlimited Class. The team has experience in open wheel racing and has decided to try its hand at time attack with this fully built Evo. Like the HKS CT230R, this car is beyond the realm of tuner cars and into that of total race cars. SSE has clearly set their sights on the top, and it will be fun to see what this car is capable of.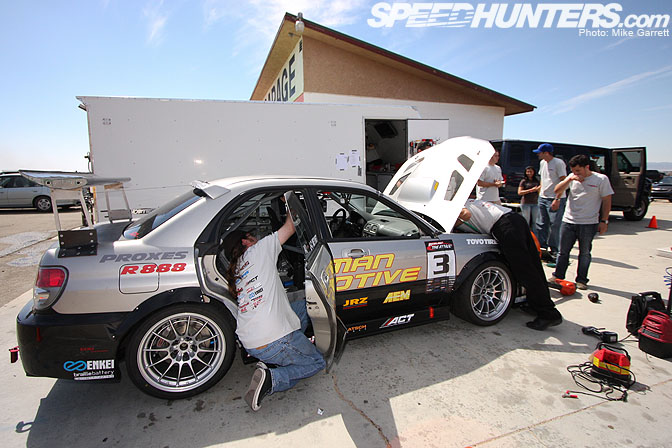 The Harman Motive STI is the car to beat in the Modified Class. It's also very fun to watch as it jumps around the track on its giant Toyo R888's.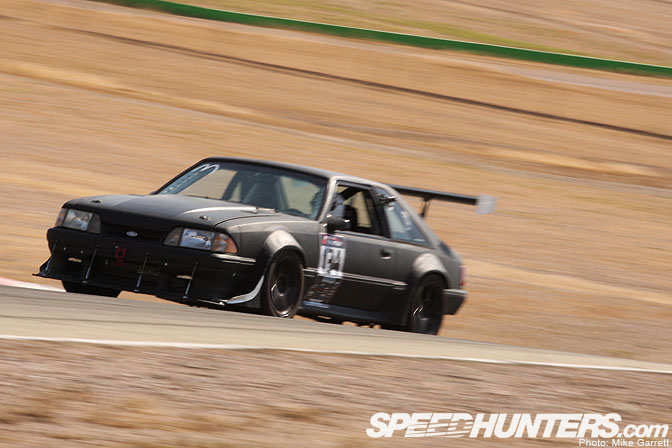 Speaking of fun to watch, there were few cars on the track that had more presence than Steve Butscher's "Mad Max" Mustang in the Modified Class. This flat black monster looked right at home as it roared through WSIR's desolate scenery.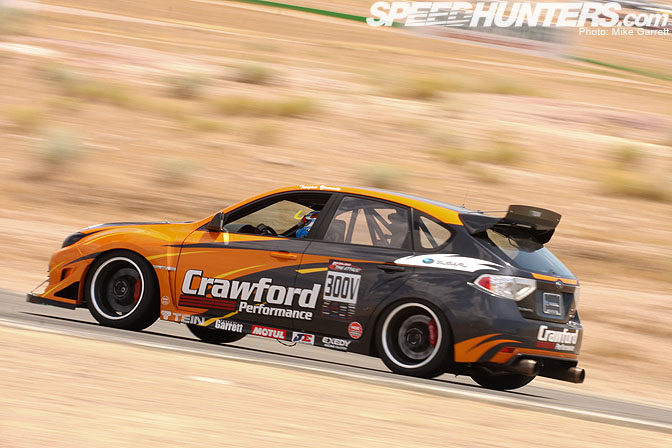 Tarzan Yamada, the world's go-to guy for time attack driving commuted from Japan to drive the Crawford Impreza at Willow Springs.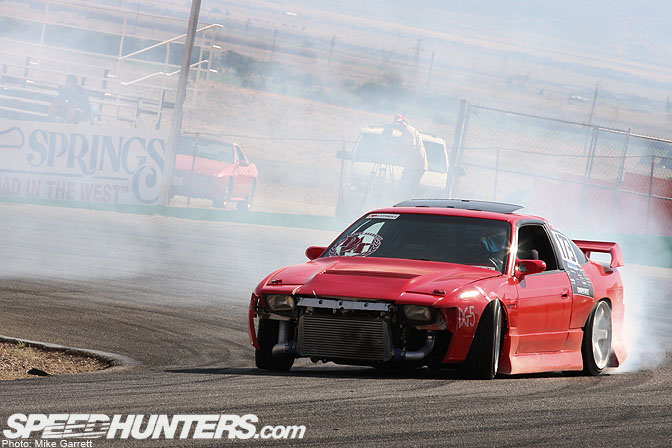 As part of the tie-up between Redline and Just Drift, some the JD drivers were allowed to drift the main Willow Springs course. This car belongs to Aaron Suarez AKA Dousan – a Just Drift and All Star Bash regular who lives and dies for grassroots drifting in Southern California. You'll be hard pressed to find a better looking and more complete S13 on this continent.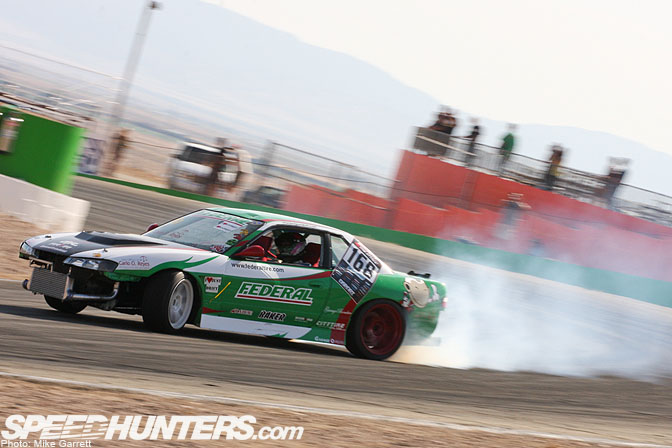 Finally, one of the Just Drift/Federal demo cars sliding around Big Willow like it aint no thang.
Next time we'll look at some of the day's time attack results.
-Mike Garrett