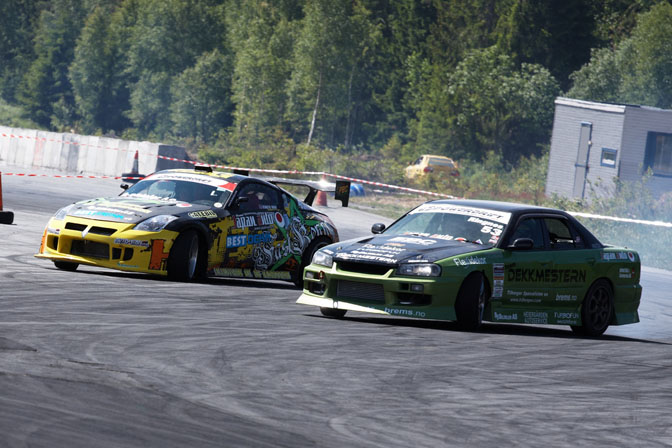 Thanks to Arild Anderson we can see some of the action that took place at the second round of the Powerdrift series in Norway. The event took place on the circuit of Gardermoen. It seemed that all the regulars attended like Frederic Aasbo and Kenneth Moen. I just hope I have all the names right.
In the opening shot we can see Kenneth Moen in the 350Z taking on Tor Anders Ringnes in his ER34. I still love the look of the ER34. Maybe it's just the look of very big four door car going sideways. During the finals on Sunday Tor lost and ended up in third place. Kenneth had a stronger performance and ended up second.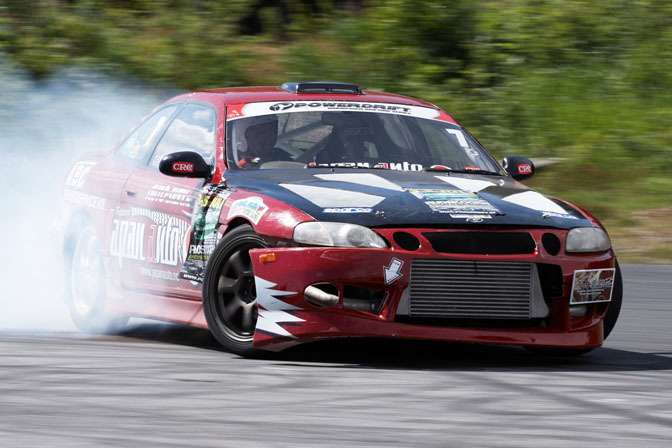 This Soarer belongs to Tom Ole Svendsen. The frontbumper is having a hard time not to fly off, I noticed that all the cars still had their frontbumpers in place. In other drifting series the drivers usually remove their precious plastic.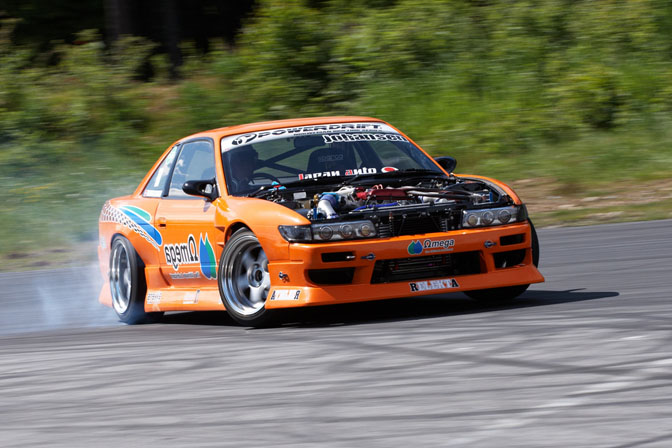 I couldn't identify the owner of this car because there is no number on the car. But I still wanted to include the car because of its clean look.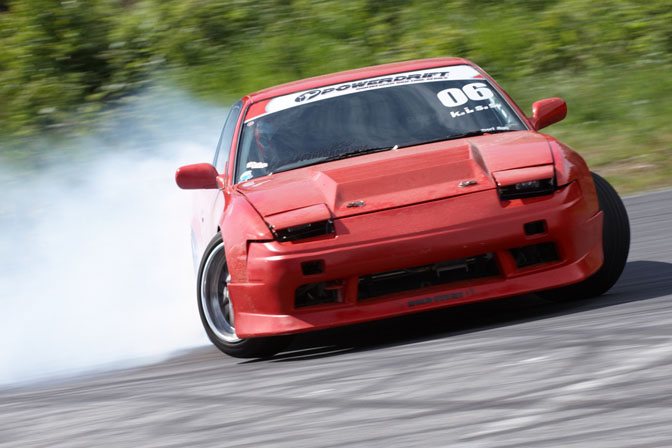 This S13 is being put through its paces by Trond Henriksen. It has that typical Japanese feel to it. Just a no nonsense car with all the right bits to make it look good and go sideways.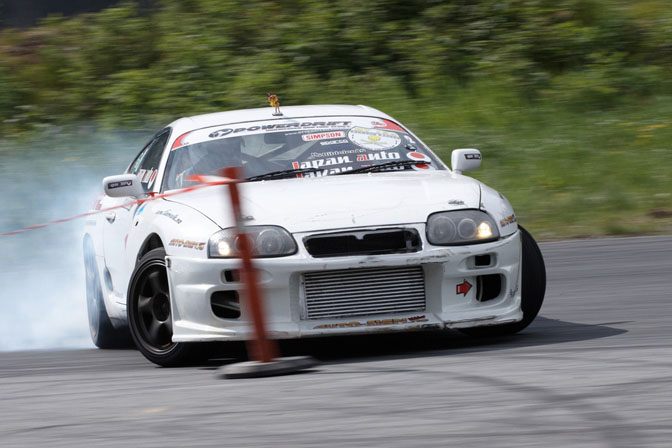 Here we have Fredric Aasbo nailing the clipping point in his Toyota Supra. On Sunday he would prove why is Norwegians best drifter when he took home the trophy. The Supra looks to be a very popular platform for drifting in Norway.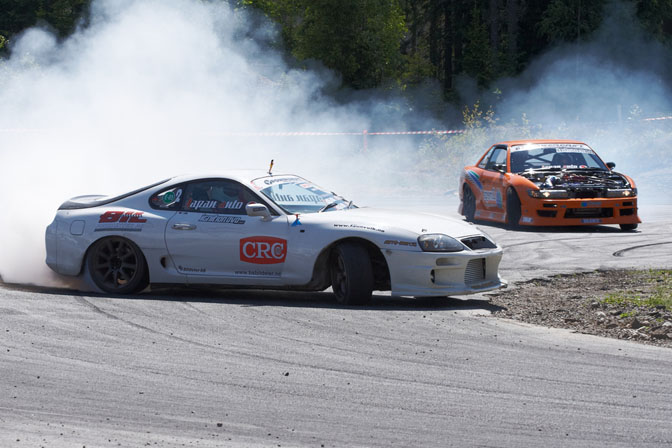 I wonder if Fredric was able to save this drift?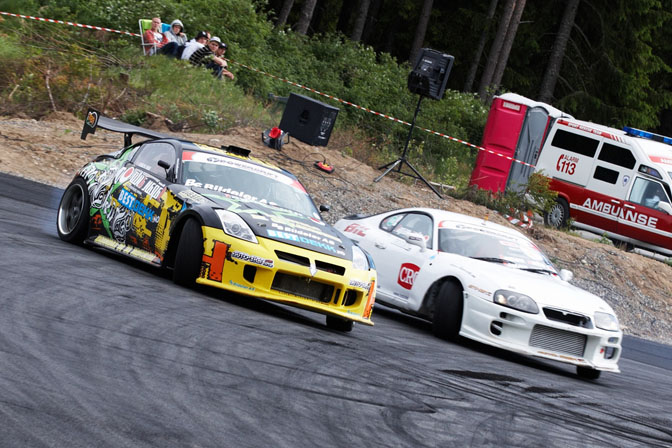 Kenneth Moen versus Fredric Aasbo, in the end Fredric would be victorious. Hmmm that 350Z looks a little familiar doesn't it?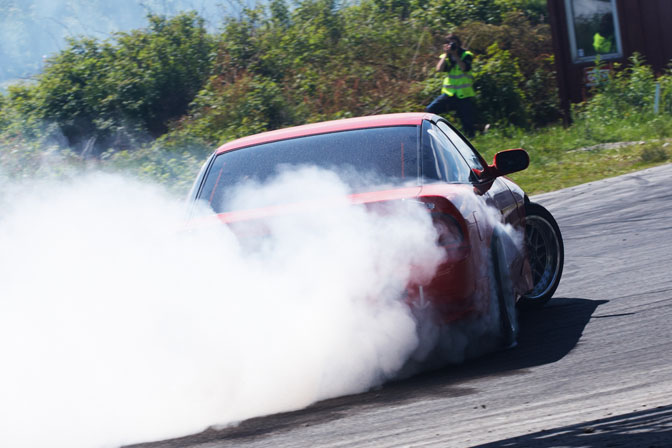 A cool shot of the 180Sx that was laying down some solid runs and creating a smoke screen in the process.
-Jeroen Willemsen