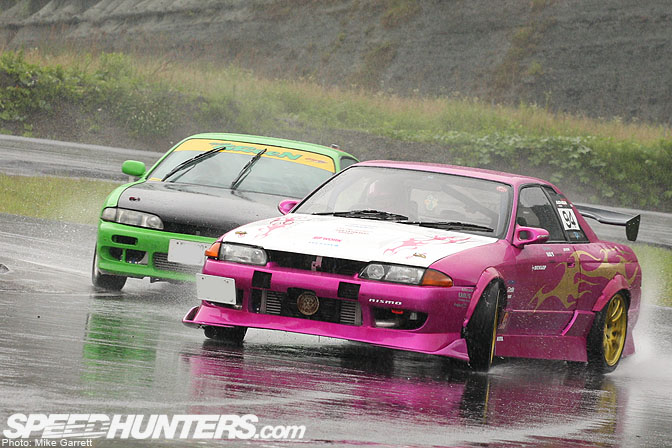 If you're planning a trip to Japan, I highly recommend NOT going during the month of June -unless you enjoy wet weather that is. I've been here for two weeks now, and I don't think there's been a single day when it hasn't rained. With that said, here's some more rainy action from the Yellowhat Motorsports soukoukai at Nikko Circuit last week.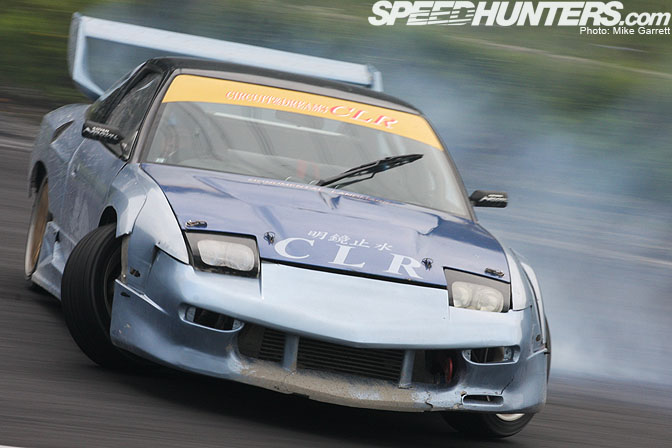 More ridiculous drift angle courtesy of Caroline Racing. Does anyone else think the front bumper on this 180SX makes it look a little like a Pontiac Trans Am from the '80s or '90s?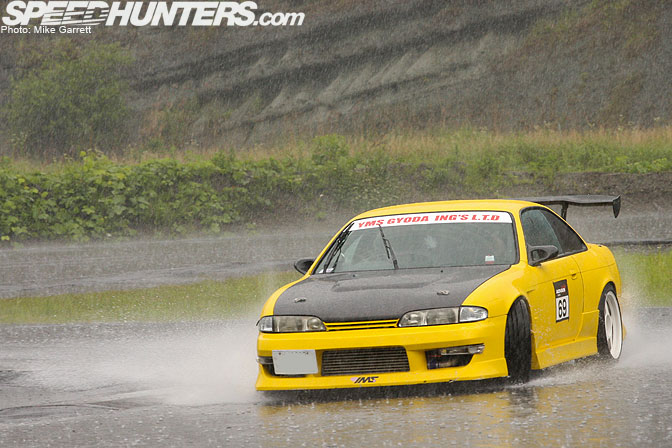 This probably sounds a little strange, but some of the guys seemed to be running better in the rainstorm than they did in the dry. The driver of this S14 was moving his car nicely, wet or dry.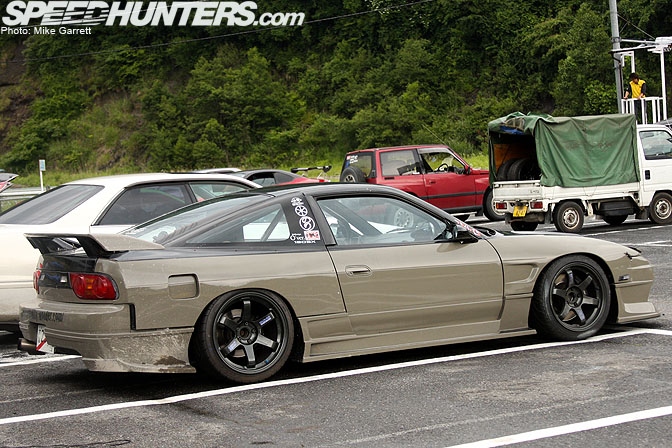 Here's a shot of the Spirant 180SX that you guys wanted to see. I'd seen some of the other Spirant cars in action before, but this was my first chance to see this one. Spirant members are known for their cutting edge car style, and this 180 was no exception.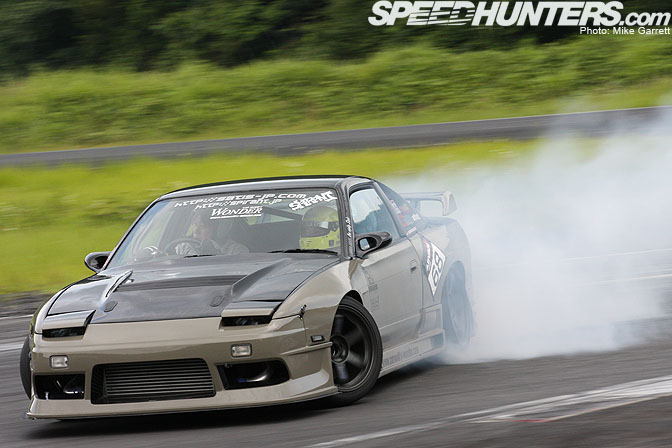 It looks great in motion too – and makes plenty of smoke.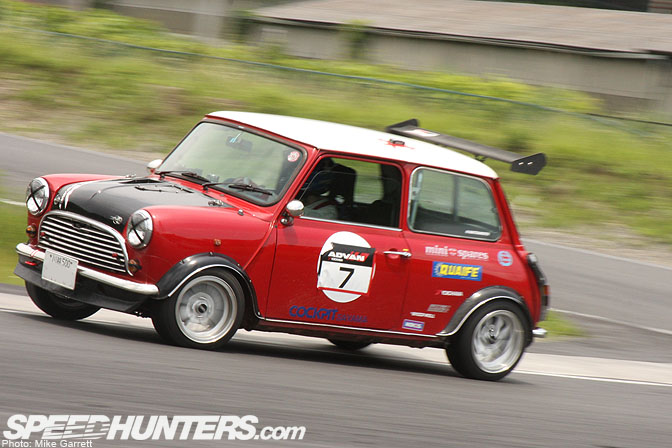 I enjoyed watching this tuned Mini round the track, but it certainly looked out of place among all the 180's, AE86's, and Skylines.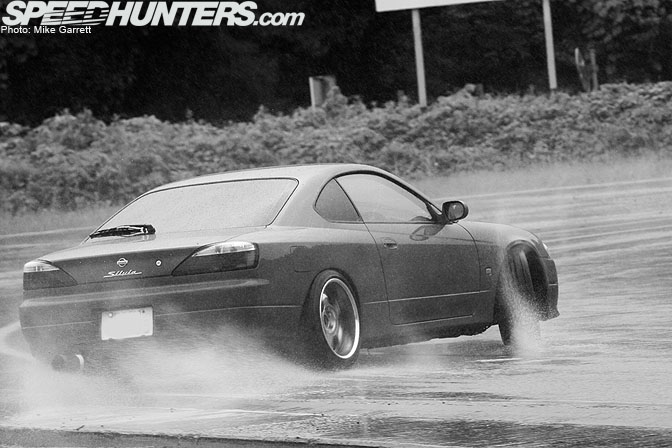 I found myself particularly attracted to this stock-bodied S15. This car was running in the beginner class, but I think there may have been a mistake because the driver appeared to be anything but a beginner.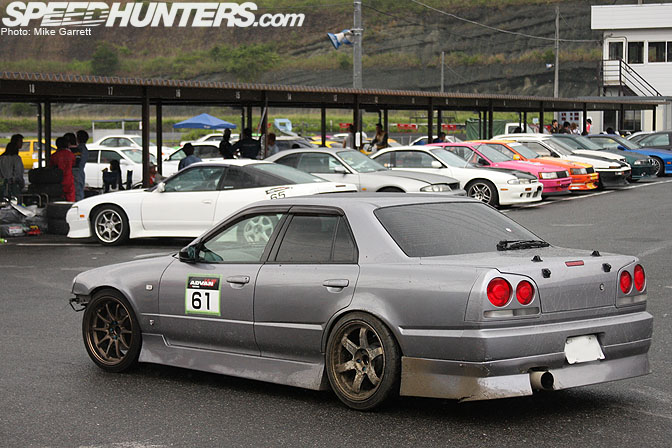 It was surprising to see this ER34 Skyline take to the track with the grip class instead of the drifters.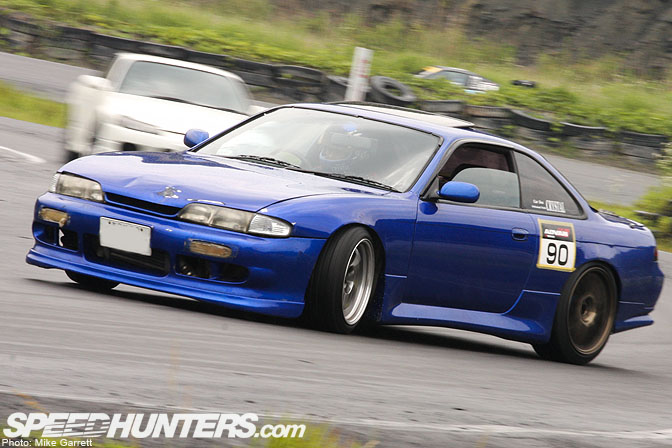 Drift cars go through styling trends quickly, but one style that never seems to fade is the clean 'n low look, as seen on this zenki S14.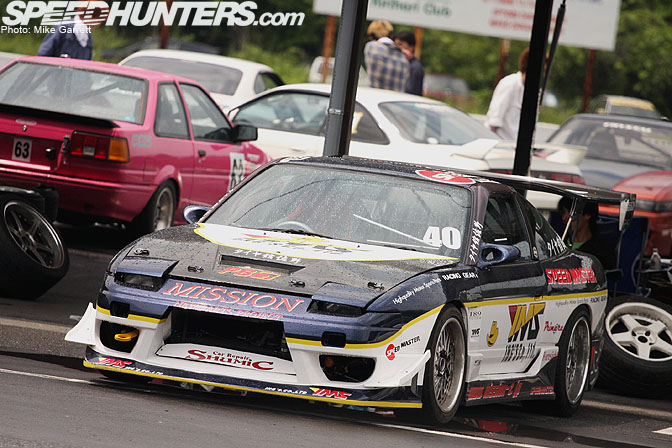 This 180 was another one of the YMS-supported cars that was running. For some reason I liked the livery on this car.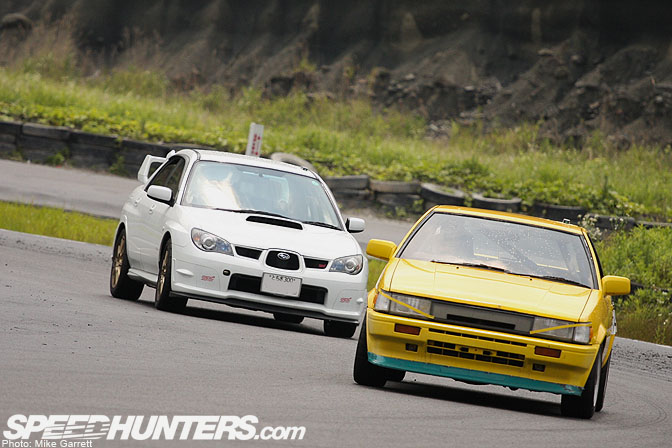 An Impreza tries to use its AWD grip to chase down an AE86. Quite entertaining to watch…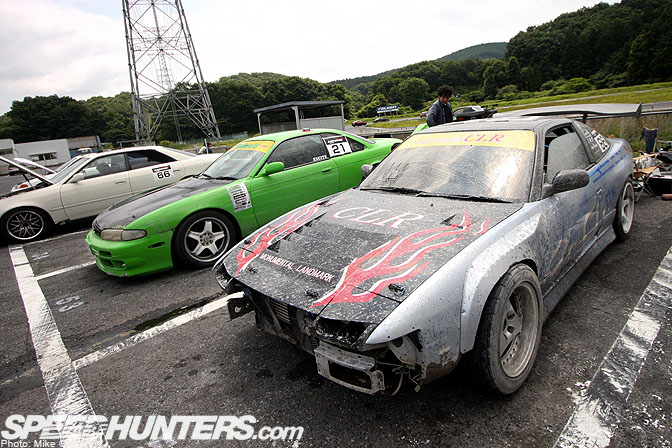 The lovely mix of rain water, dirt, and rubber particles. You know you've gotten your money's worth when your car looks like this at the end of the day.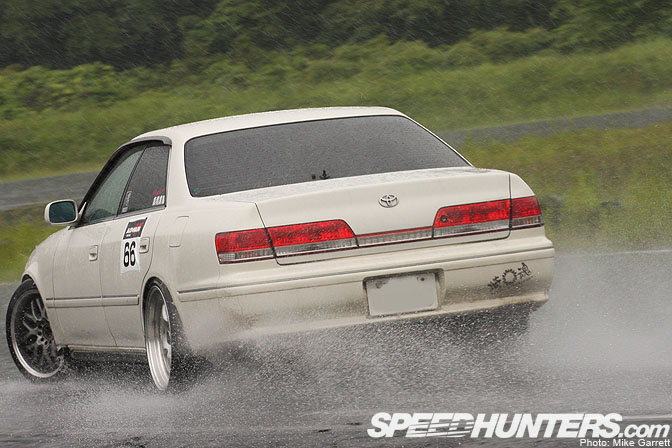 Another stock-bodied drift car, this one a JZX100 Mark II. Each time a car would pass my be, I'd cross my fingers hoping that the waterspray go far enough to soak me and my camera. Fortunately I was able to emerge dry (for the most part).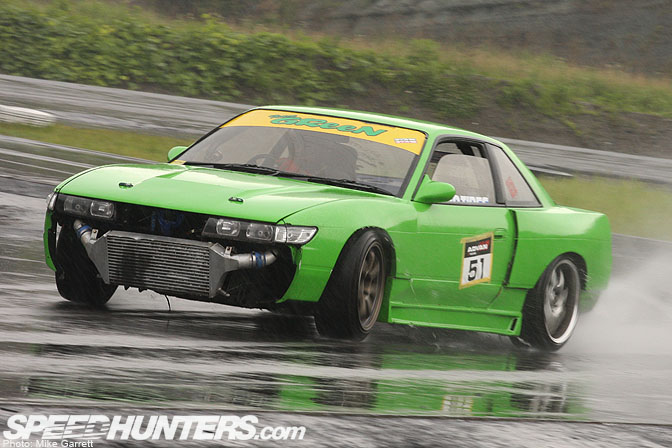 A few of the members of Team Green were also there to get some practice in. With their matching cars, they are one of the most recognizable drift teams in the Kanto area.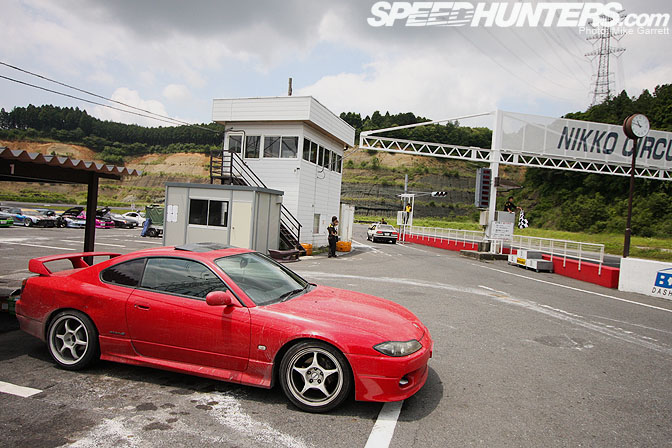 I know for sure that after I get back to the US I'm gonna be going through Japanese drifting withdrawals. Hopefully next month's All Star Bash will help remedy the situation a bit…
-Mike Garrett