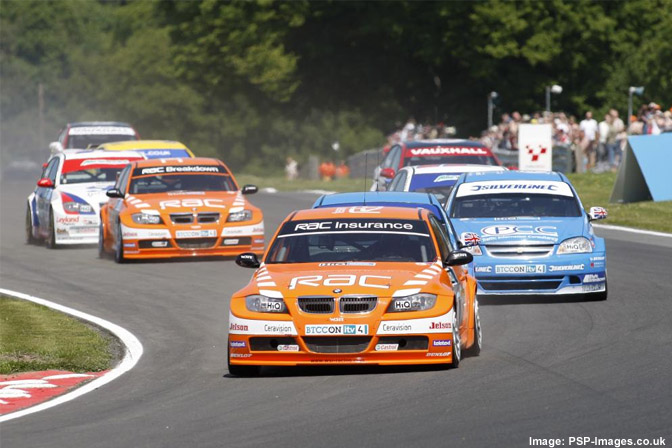 The British Touring Car Championship visited the North West of England on the weekend, with three rounds at a sunny Oulton Park.
Colin Turkington won the first two events of the day in his Team RAC BMW 320Si. Turkington took the lead in the opening race from the line, overtaking the all-Chevrolet front row of Jason Plato and Matt Jackson.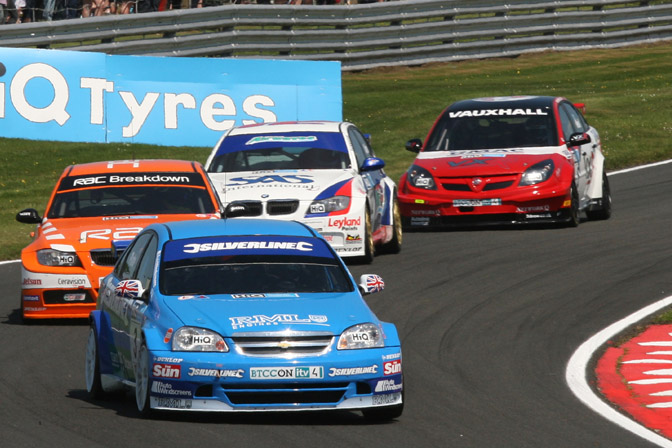 Plato followed Colin home in 2nd while his team mate, Jackson suffered a puncture on the penultimate lap while in 3rd. Jackson eventually finished in 19th place.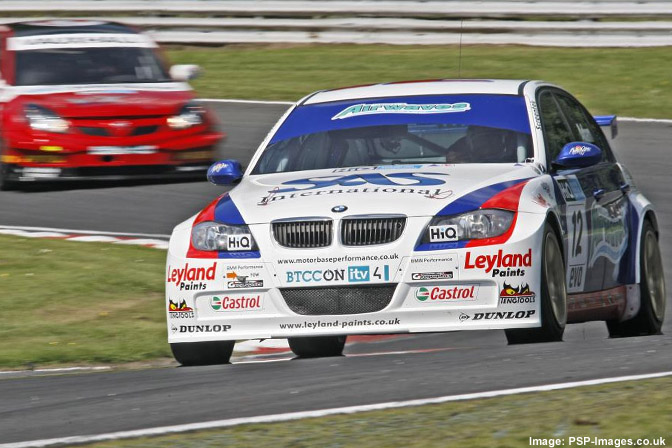 Jonathan Adam took the final place on the podium in his BMW 320si ahead of Fabrizio Giovanardi (Vauxhall) and Turkington's team mate Stephen Jelley.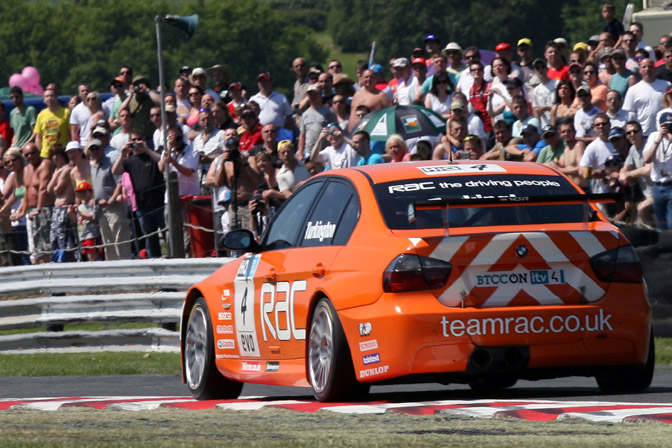 Turkington continued his winning ways in Round Eleven of the championship, leading from the green light to the chequered flag. Giovanardi finished second with Jason Plato once again on the podium, this time in 3rd.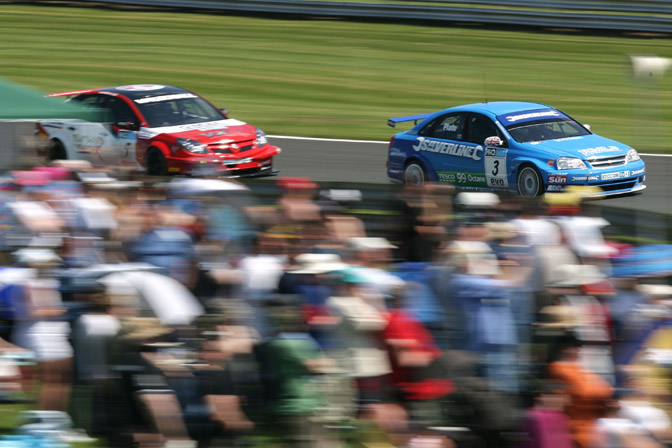 Plato had a tough race with Matt Neal. The old enemies were battling hard. Plato keeping his position despite a number of nudges from Neal. Jonathan Adam had another impressive result with 4th position, which was so nearly 3rd, as Neal almost lost control after trying to get past Plato on the last lap.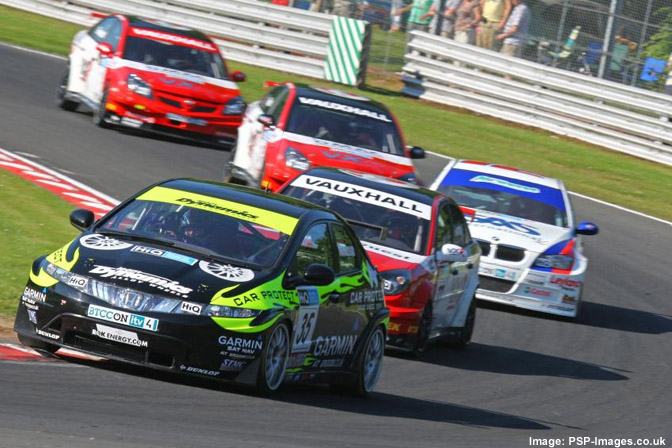 James Thompson took the final win of the day with another lights to flag display, having started from pole with the Reverse grid which the BTCC employ on the final race of the day.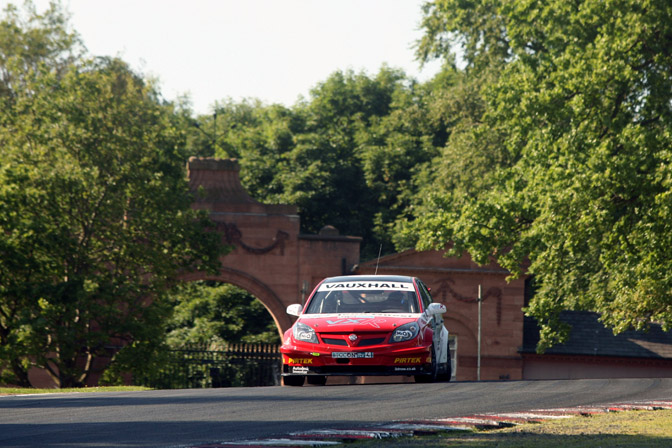 Andrew Jordan followed Thompson home. Jordan's team-mate, Matt Neal was 3rd, re-taking the Championship lead from Turkington, which he had lost earlier in the day. Rob Collard was 4th with Plato 5th.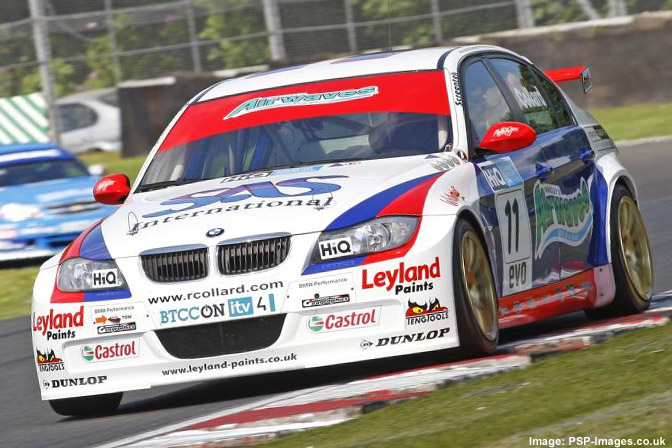 Collard's performance was very impressive as he had to start from the back of the grid.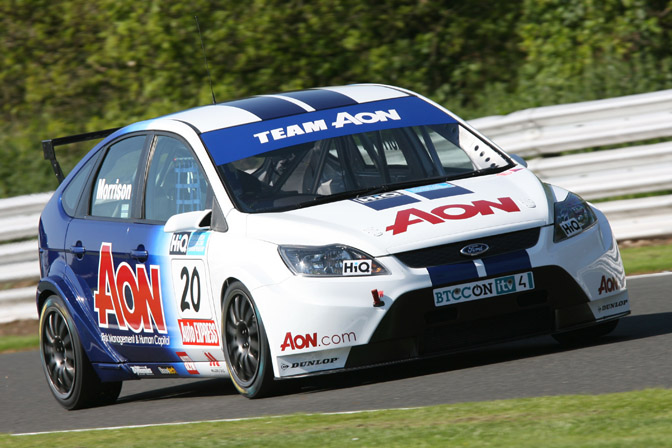 Alan Morrison had his best result this season in his Team Aon Ford Focus with two 10th places.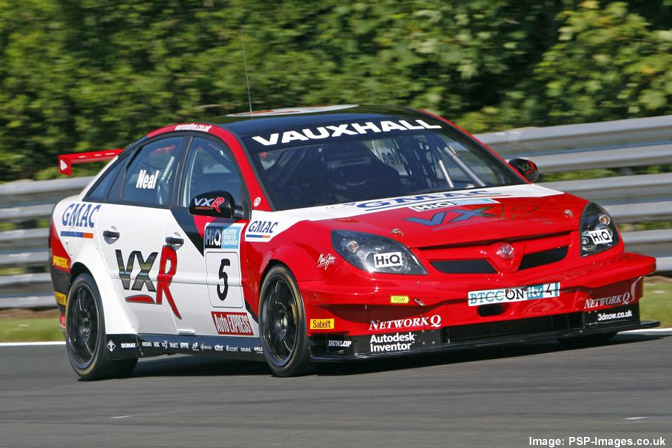 Matt Neal leads Colin Turkington by two points in the Championship, with Giovanardi in 3rd, Plato in 4th.
Next round is at Croft in two weeks time.
-Andy Blackmore
Images: PSP-Images.co.uk, BTCC