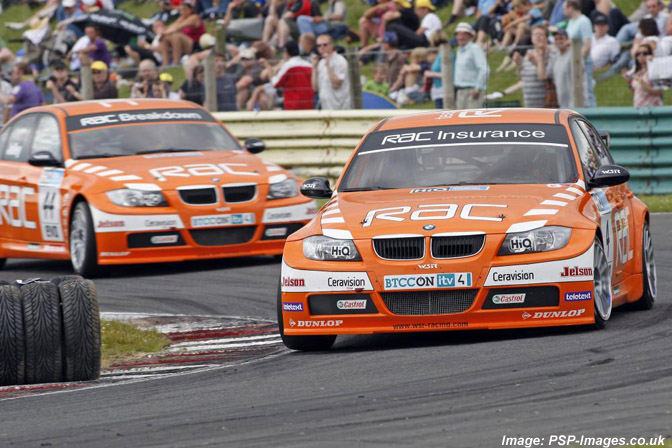 The British Touring Car Championship visited Yorkshire last weekend where Team RAC and Colin Turkington took the honours in two of the three races, and now leads the championship.
Team RAC started race day off in dominant fashion. Colin Turkington leading team-mate Stephen Jelley home from Pole Position in race one.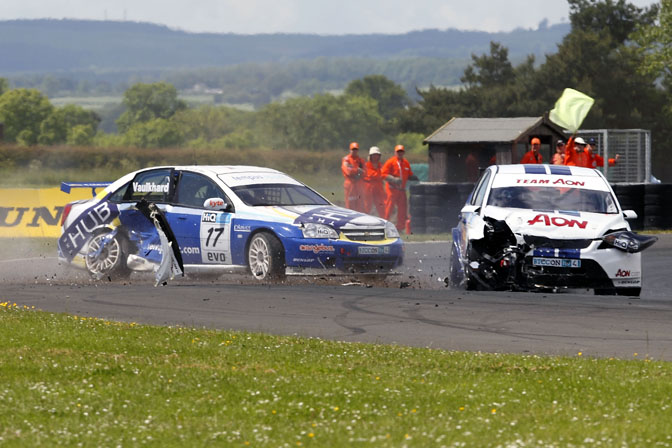 The actual race was shortened after a huge accident between Tom Chilton in the Ford Focus and Harry Vaulkhard in the Cheverolet Lacetti. … Vaulhard had previous sustained damage with Rob Collard and  Matt Neal. The Chevy driver spun later in the lap collecting the Team Aon Ford.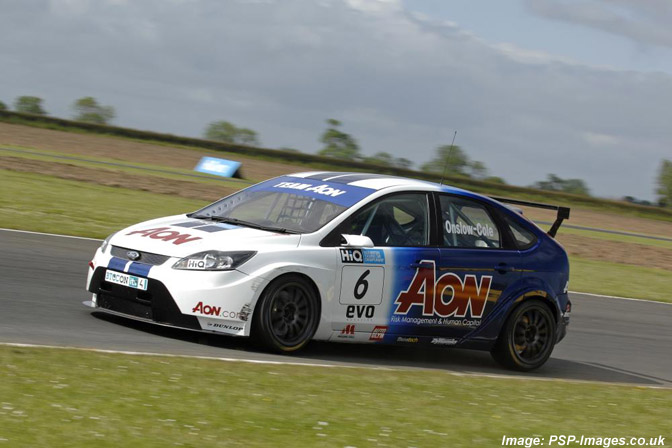 Meanwhile, Tom Onslow-Cole joined the Arena International run Team Aon squad, replacing Alan Morrisson who had to miss the race due to personal reasons.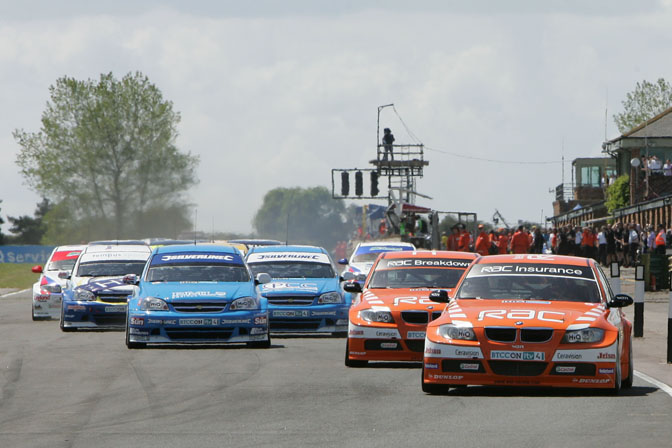 Team RAC domination continued in race two with another lights to flag 1-2 victory ahead of Plato.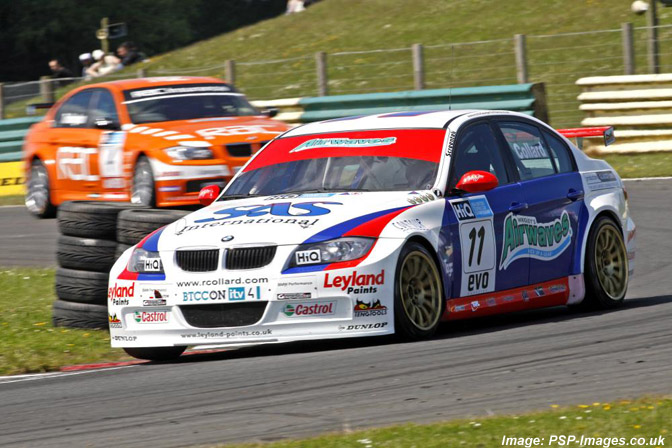 Rob Collard in the Team Airwaves BMW was four, having challenged the RAC guys earlier on in the race.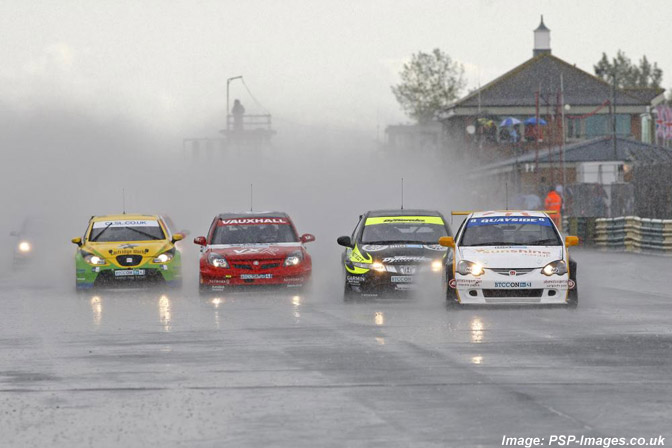 The final race of the day was a different matter. Heavy rain resulted in difficult conditions and three separate Safety Car periods. Pole sitter, Paul O'Neill in the Honda Integra briefly lead, but coasted to a stop after the second re-start .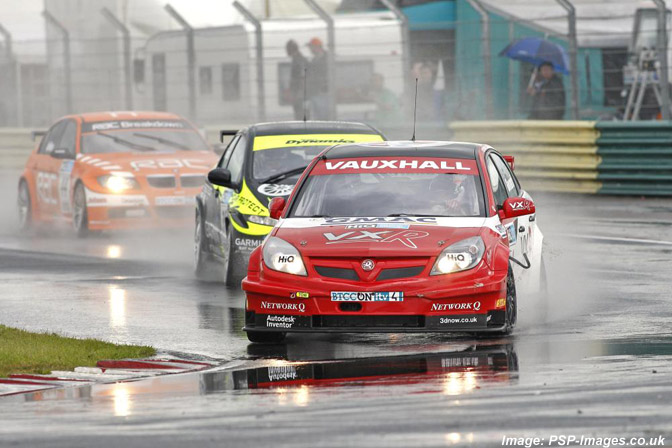 This allowed Vauxhall's Fabrizio Giovanardi into the lead.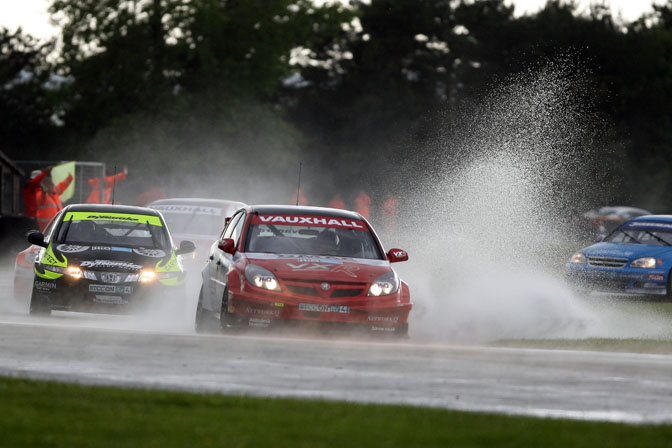 Gio' would loose the lead to James Thompson in the Team Dynamics Honda Civic but regained it towards the end of the race, taking the win from Thompson, Jelley and Vauxhall driver, Andrew Jordan.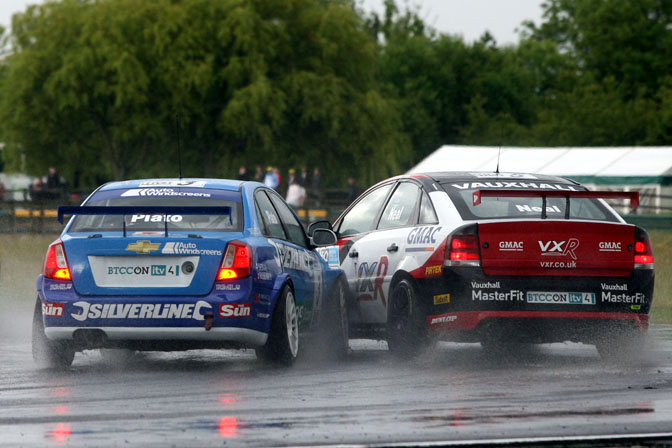 Jason Plato had points added to his licence after a clash with old enemy, Matt Neal.
As the series enters a mid-season break, Colin Turkington (who finished 6th in race three) leads the Drivers Championship from Matt Neal, Fabrizio Giovanardi, Jason Plato and Rob Collard.
Thanks to Peter Still of PSP-Images.co.uk for many of the images.
-Andy Blackmore
Images; PSP Images.co.uk, BTCC Media