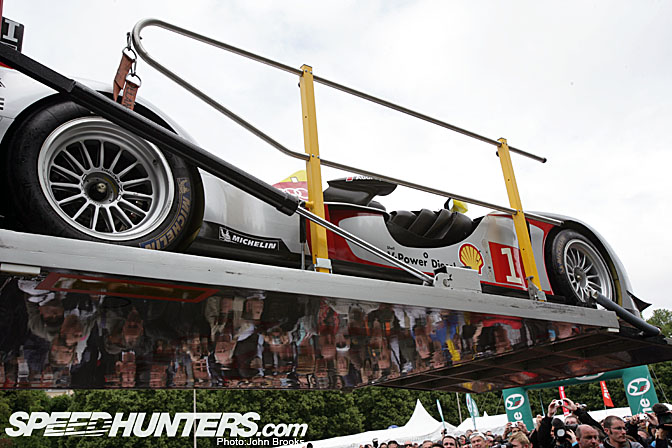 Day One in the run up to the 2009 Le Mans 24 Hours……………stars of the show for Monday were Audi with their trio of diesel powered R15 prototypes and making the last appearance in their stellar career, Corvette with a brace of C6.R s.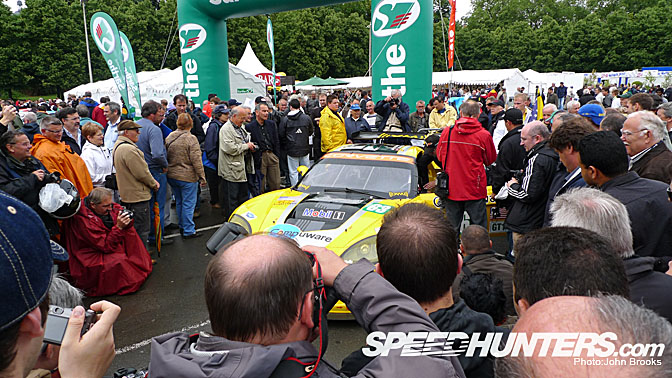 The "Verifications Administratives et Techniques 24 Heures du Mans" is perhaps a unique occasion in top line motorsport as the fans can get up close and personal with the cars.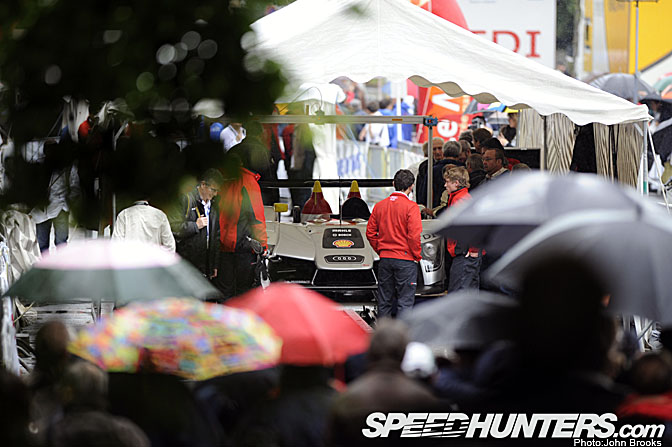 Of course Rod seemed to have sent his New Jersey weather to La Sarthe………..there were several deluges which halted proceedings and just made life difficult for everyone.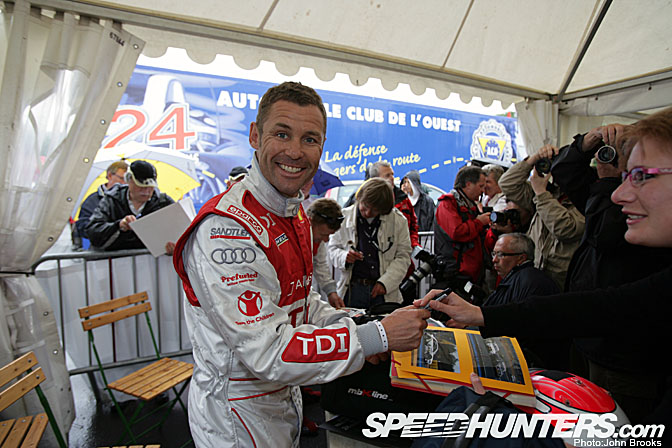 Hiding from the rain was Le Mans legend Tom Kristensen and his captivity gave fans with media accreditation a chance to get autographs……….next stop EBAY???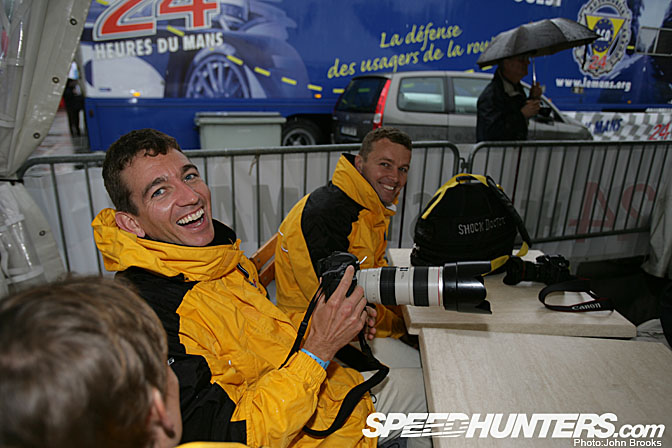 Corvette Champion, Ollie Gavin, contemplates a new career, post GM's bankrupcy? No Ollie, it could not pay you enough.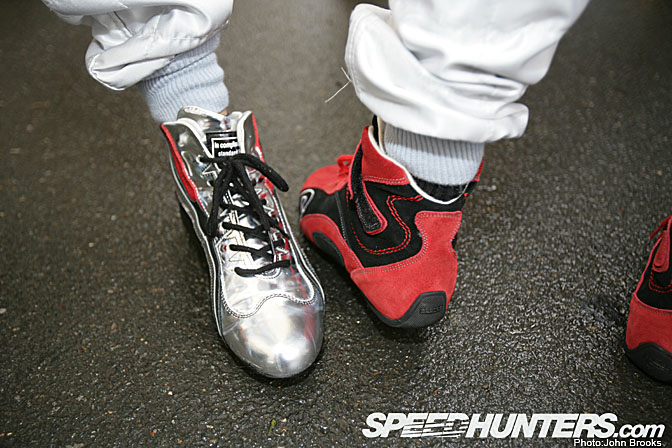 Capello and McNish show their approaches to the loud pedal……………..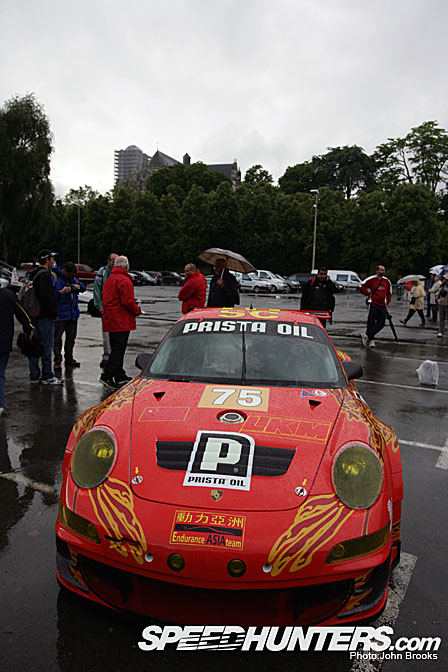 Something new a first entry from China to the great race.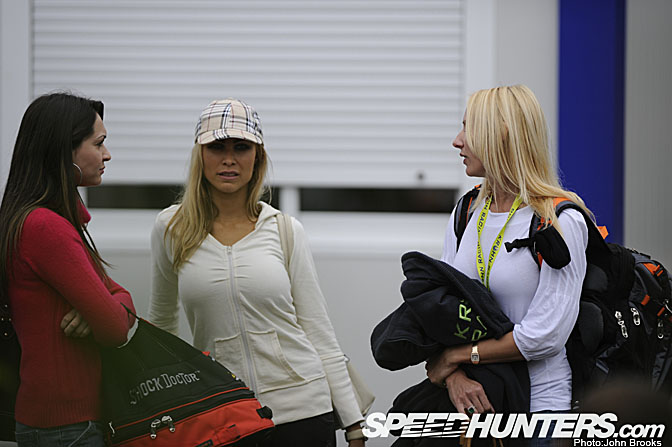 Something less new, friends and family.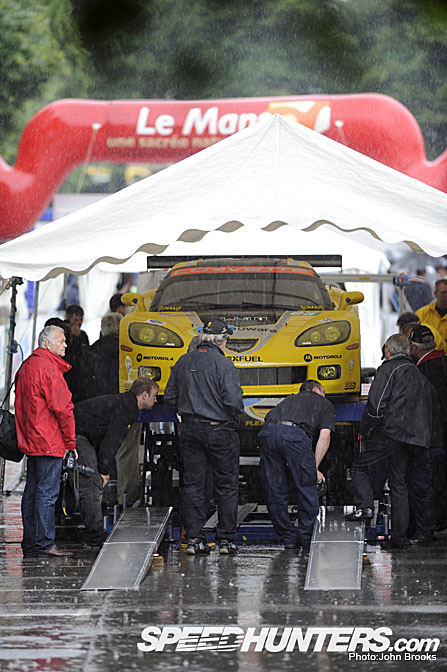 Rain and more rain………..and as I post this at 6.00AM Tuesday it will be more of the same for today……………..
It's a wonderful life…………….
John Brooks with some photos from David Lister