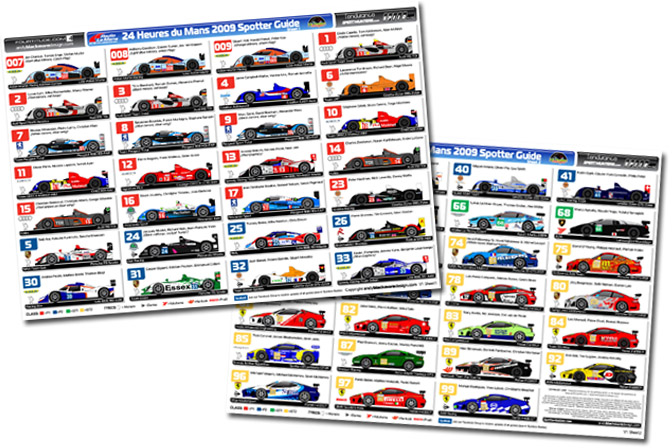 As you will be aware, 24 Heures du Mans, to give its correct title is one of the biggest events on the motorsport calendar. To help you follow this weekends event, here is a quick guide to Le Mans coverage.
First off, I have produced another Spotter Guide for Le Mans, in conjunction with Radio Le Mans.com, Ten-Tenths.com and some other partners. The guide is available as a 2 Page PDF and 2 JPEG images. The latest version was released earlier this morning.
You can download the guides at spotterguides.com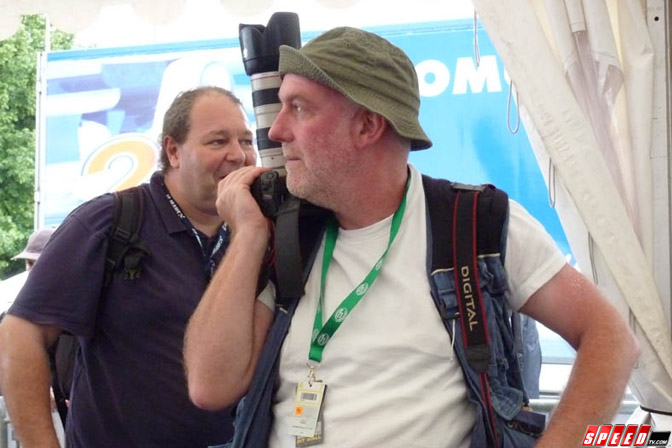 The one and only John Brooks, captured by regular Speedhunter contributor, Marshall Pruett, is at the track and will continue to post regularly throughout the event. 
John gives a fantastic insight into the event with some of the best imagery you will ever see.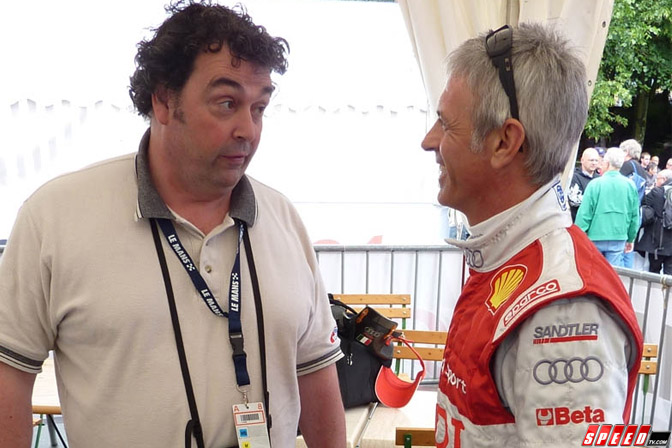 Radio Le Mans have already started coverage on their website and including tonights six hour practice session. Speedhunter reader, John Hindhuagh (above, gossiping with Dindo Capello) leads the team. The station will cover all the races, build up and will repeat coverage which Europe sleeps for North American listeners. 
If you are lucky enough to go to the event, they will be broadcasting on 92.1 FM. Radio Le Mans will also be broadcasting on Satellite Radio in North America. Sirius Channel 243 and XM Channel 113 and 126.
Television coverage is getting better too. In Europe, Eurosport and, where available, Eurosport2 will be bringing extensive coverage from today. English commentary team is lead by another Speedhunter reader, Martin Haven, complete with Spotter Guide in hand!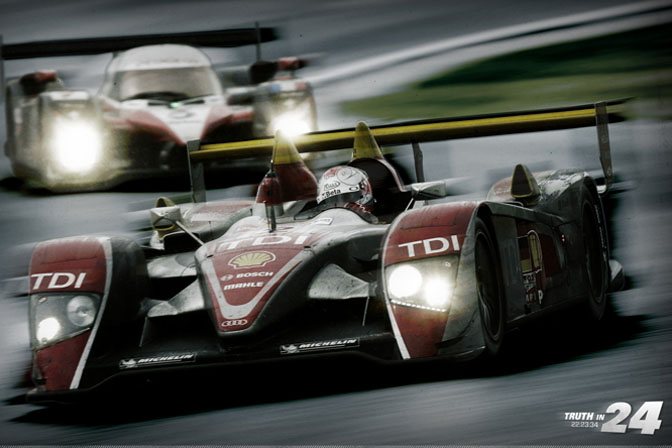 In North America, SpeedTV will be covering Le Mans.
They start their coverage on Friday evening with a showing of 'Truth in 24' which we reviewed here. Previously shown on ESPN, this is the first time on Speed and will allow many Canadian Cable viewers to view this film for the first time. Highly recommended viewing. No news of a European release yet (I'll chase that up)
Speed TV will be showing the majority of the race live on Television. When other programming is on, coverage will continue on their website.
That should keep you busy this weekend!
One last thing……Go McNish
!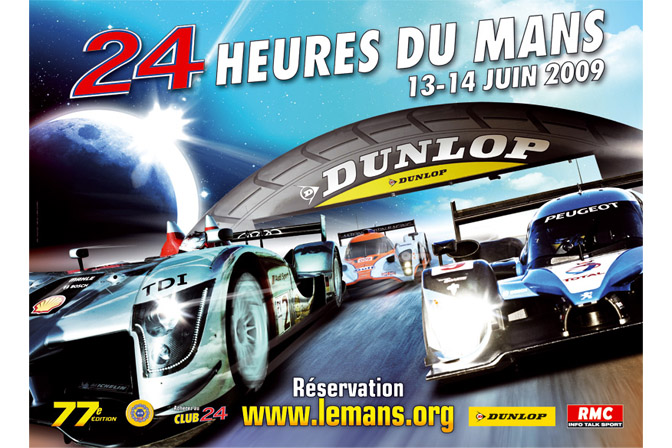 - Andy Blackmore
Speedhunters coverage of 2009 Le Mans