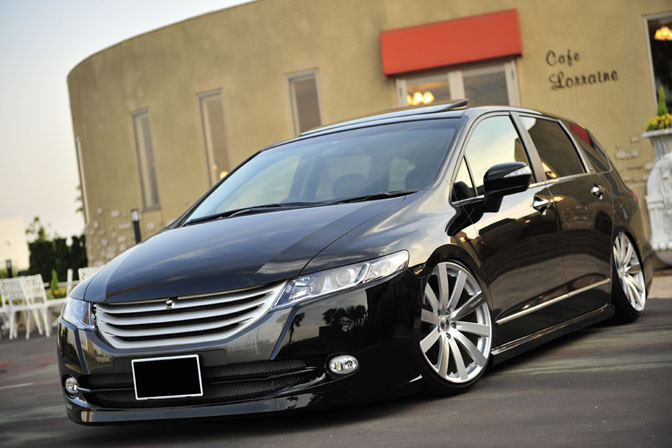 My love of vans is no secret. To me there's just something great about a vehicle that can carry car parts, family members, or your bros around town in comfort and style. Whether it's a classic Ford Econoline or the sleek modern vans from Japan, I'm crazy for these things. Since it's luxury and exotic month, I'm quite pleased to be able to take a closer look at the vanning world. In Japan, there's one company in particular that's becoming the king of dressing up Honda's vans and compact cars – Noblesse. The Honda Fit, the Step Wagon, and even the new Insight have all been given the Noblesse touch, and their newest project is this RB3 Honda Odyssey Absolute.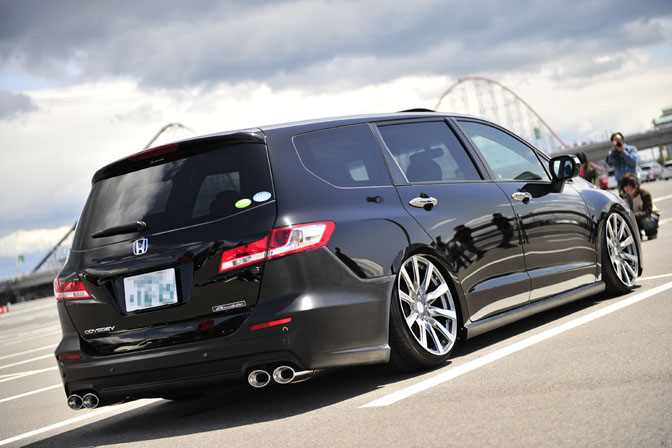 Fresh off the showroom floor, the Noblesse boys brought the new Odyssey in for some work. In keeping with their past projects, the Noblesse Odyssey has a simple, classy look to it. As with any project, the first step was bring it down to an acceptable ride height. The set of V-Vision coilovers seem to have done the job well.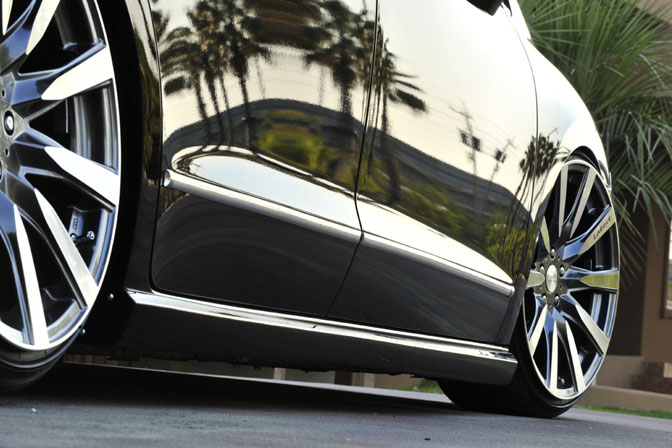 Next up would be to fill the fenders with some proper wheels. The wheels in this shot are Rojam Dearest, 19"x9J +40 all around.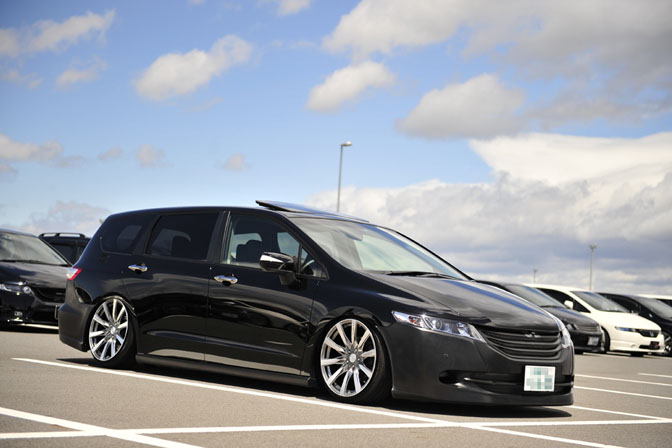 The aero parts are from Noblesse's LUX series. Fittingly, they chose an Odyssey owner's meeting to debut the new demo car. I'm sure you'll agree that the kit perfectly complements the sleek lines of the van.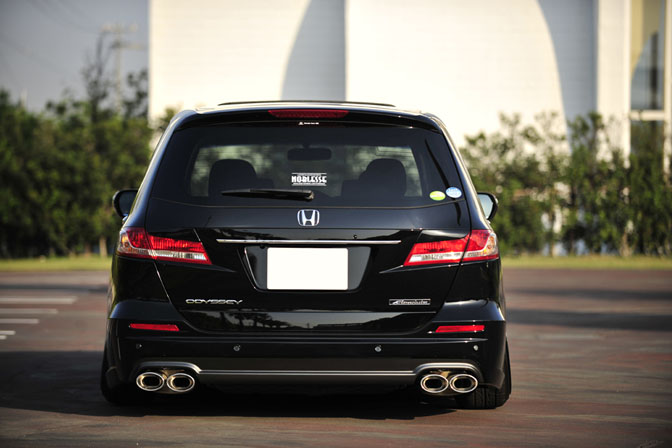 The stylish four-tip exhaust system is also a Noblesse original. Same goes for the rear bumper spoiler, which is made specially to fit the new exhaust.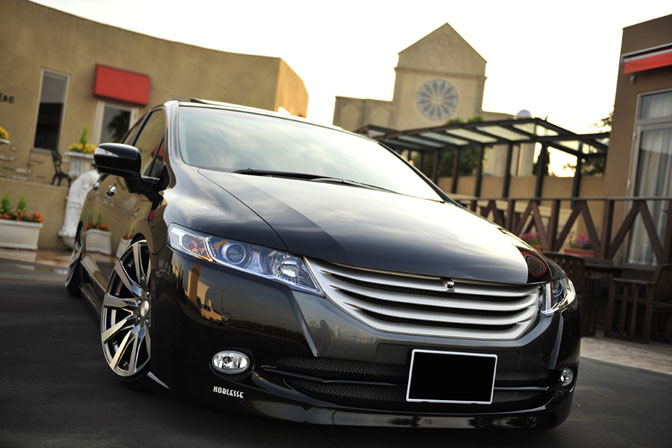 The front grill is another one of Noblesse's offerings for the new Odyssey.
As cool as the new Odyssey and the Noblesse parts for it are, most people outside of Japan will probably never have the chance to buy one.
Time to start writing Honda some letters!
-Mike Garrett