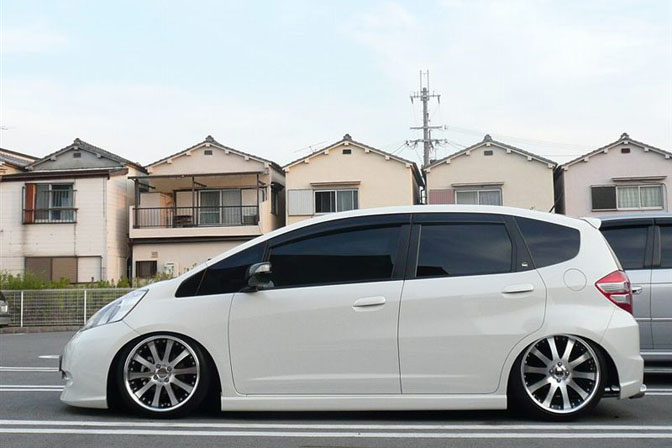 Isn't it a bit ironic that "luxury-tuned" compact cars are getting to be just as popular as traditional big body luxury sedans? While visiting Japan again, I've been reminded at how just how small the roads can be here, not to mention the high taxes you pay to the Japanese government to keep a large displacement vehicle on the road. Keeping that stuff in mind, it's no surprise at all that cars like this Honda Fit are some of the most popular platforms for luxury tuning.
After all, I can't remember ever hearing that a car had to be large to be luxurious.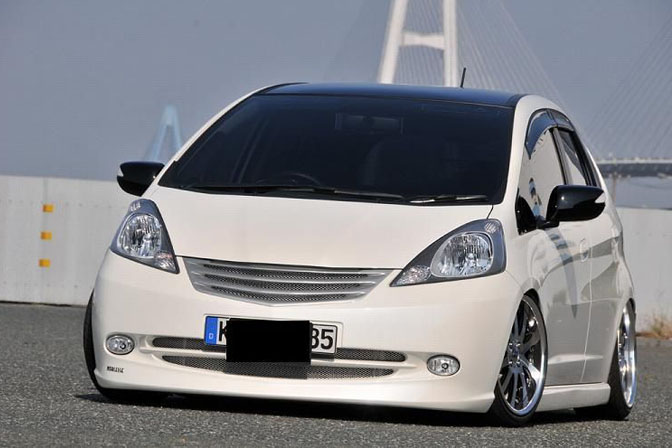 This particular Osaka-based car started life as your standard Honda Fit 1.3L model – one of the most common vehicles on the streets of Japan.  It's since been built into what the owner calls an "adult themed" luxury compact.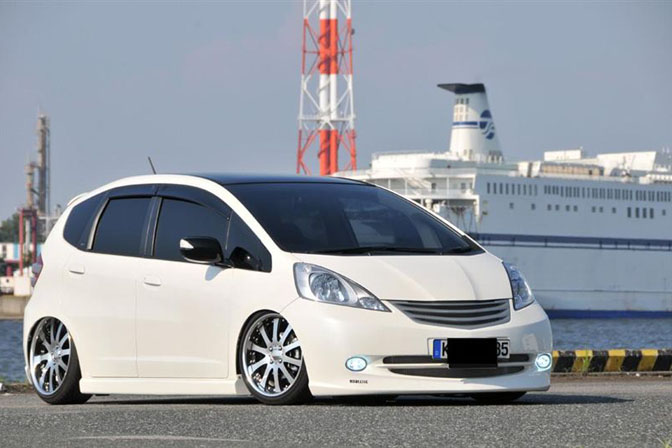 The body has been outfitted with a type "lux" aero kit from Noblesse (the same company that did the Odyssey I wrote about last week). I never thought you could use the word "elegant" to describe a car like this, but the term genuinely fits.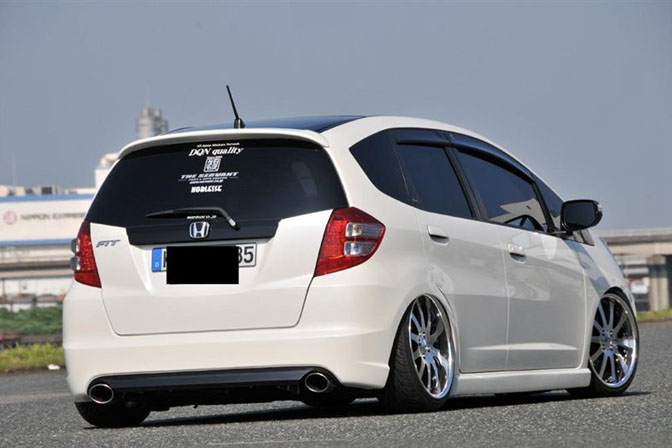 The wheels are SSR Vienna Zweel in 17X7.5 +45 front and 18×8.5 +45 in the rear. It's rather uncommon to see staggered wheel diameters on a car like this, but it works well visually. The slammed stance comes not from an air suspension kit, but from a set of World One coilovers. Some of the other exterior details include a World One hatch spoiler, one-off LED tail lamps, and a one-off dual exhaust system.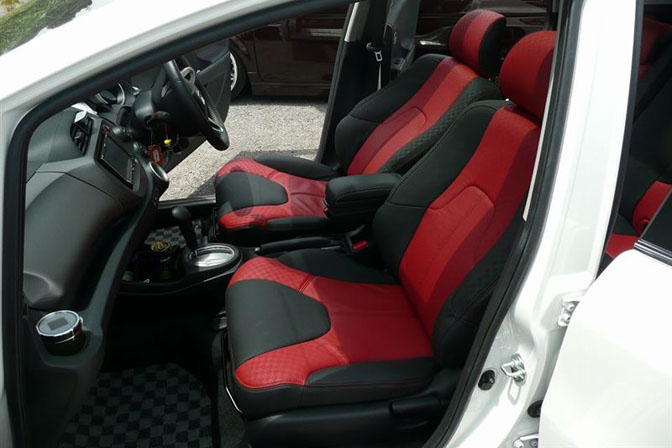 Inside, the seats have all been redone with a two-tone red and black leather kit. You can also see the checkered floormats – an item that never seems to go out of style even in ultra trendy Japan.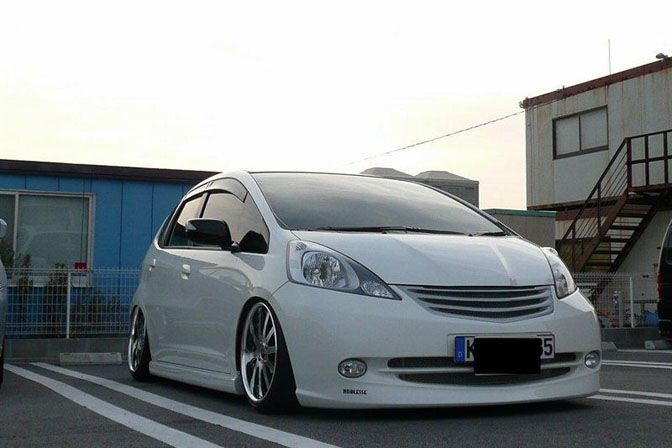 Cars like this might be all the rage here in Japan right now, but I wonder if this sort of car-building will ever become mainstream in places like the United States? With a dim economy and the never-ending push for fuel efficiency, you might just be looking at the luxury car of the future.
After seeing stylish compacts like this car, I'm not particularly worried about that possibility.
-Mike Garrett