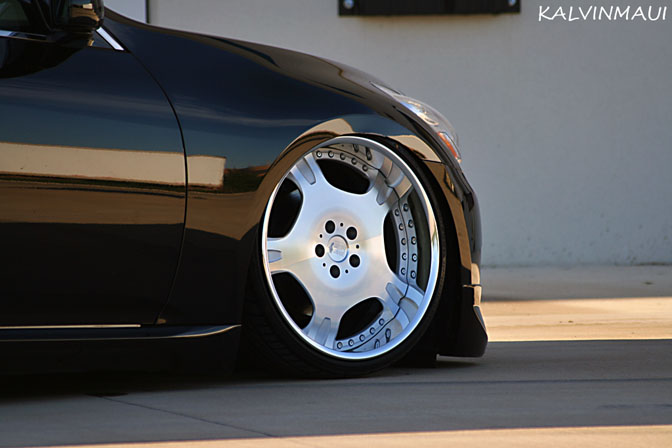 Linhberg gave me a heads up about this car that he found on this flickr page, funny thing is that I just saw one in standard form this afternoon. The one that I saw already looked nice, but with a better stance and wheels the car goes into VIP territory.
The car belongs to Zeem Choudbury from Houston Texas. He just purchsed these Leon Hardiritt wheels and as you can see, they fit like a glove in the front. In the rear they were a bit too wide so Zeem sent the car to JC Autobody right after these pictures were taken.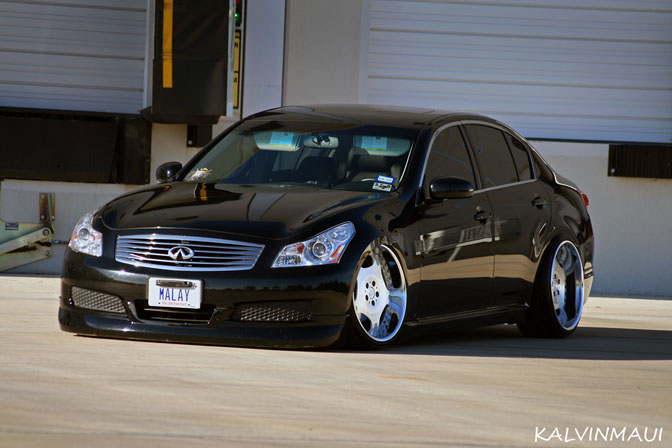 To enhance the frontbumper a Ravespec lip has been added. The exterior has been further improved with Impul sideskirts and rear aprons. The car has also been re-sprayed in Lexus glacier frost mica paint.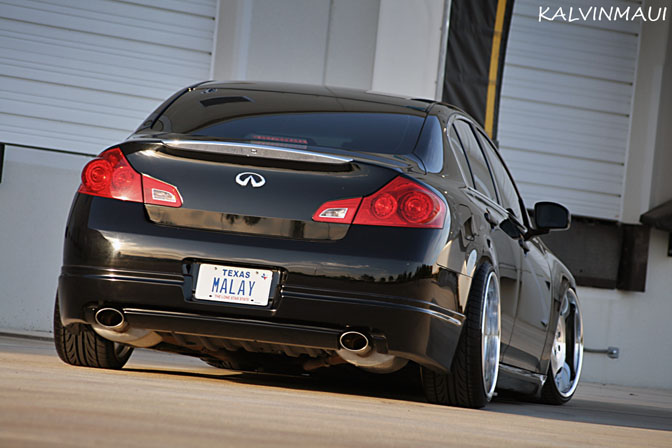 Here you can see that rear fenders are sitting on the tires. But all of that is about to change dramatically, if you can't wait and want to see how it is gonna look in the end; log on here.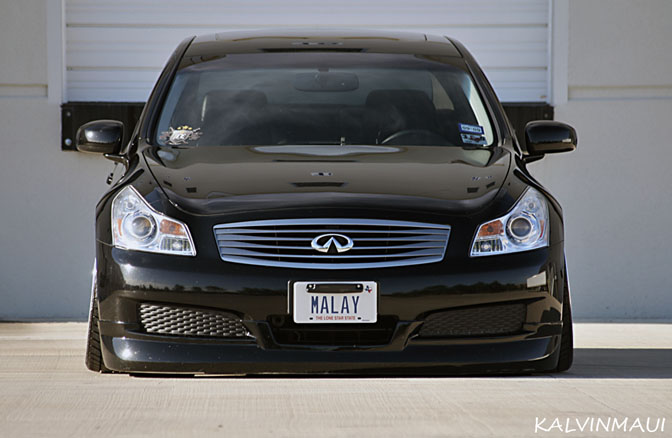 The front wheels are sitting flush inside the fenders like it should be with a real VIP car.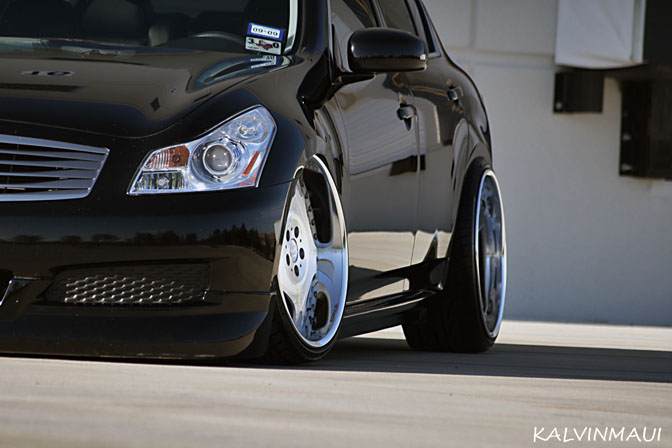 The car has been dropped thanks to a Airrunner suspension system consisting of a Auto Pilot Air Management, 5 gallon tank that has been color matched to the car and Viair 480cc air compressors.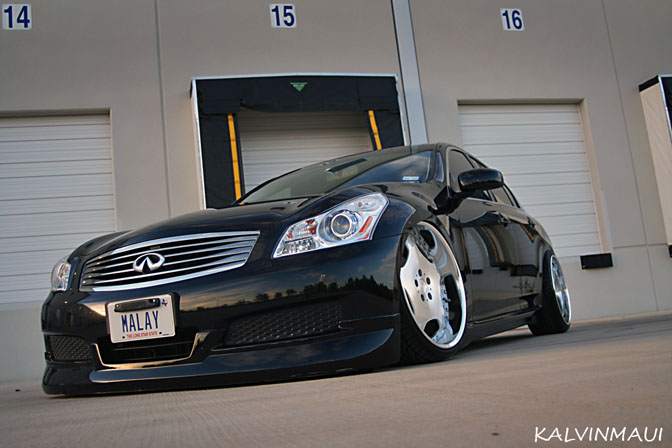 And off course the most import thing of the car, the Leon Hardiritt wheels. They are called Beil's and come in size 20×9 in the front and 20×10 in the rear. The tires are from Falken and measure 225/30/20 in the front and 245/30/20 in the rear.
-Jeroen Willemsen