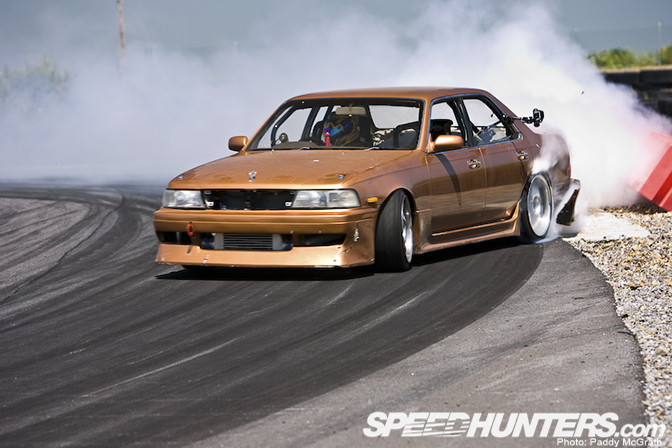 I spent a while this month trying to come with an Exotics and Luxury feature. I'd know where I could find some well prepared JZX100's but I wanted to find something different, something a little bit more off the wall than the usual. Of course when Ffrench rang me to tell me what he was going to be finishing off the Irish Prodrift series in, 'Four door', 'Brown', 'Nissan' and 'Dished Chromes' were the exact words he used to describe it, I knew my luck had just rolled into town.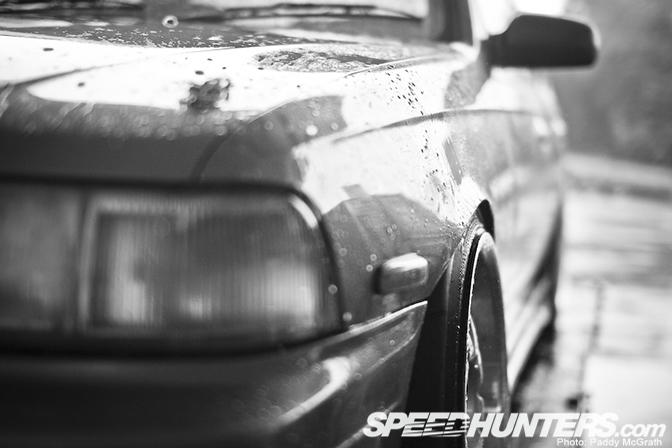 What you're looking at is a Nissan Laurel C34, complete with an RB20 DET conversion that found its way from Japan to Irish shores.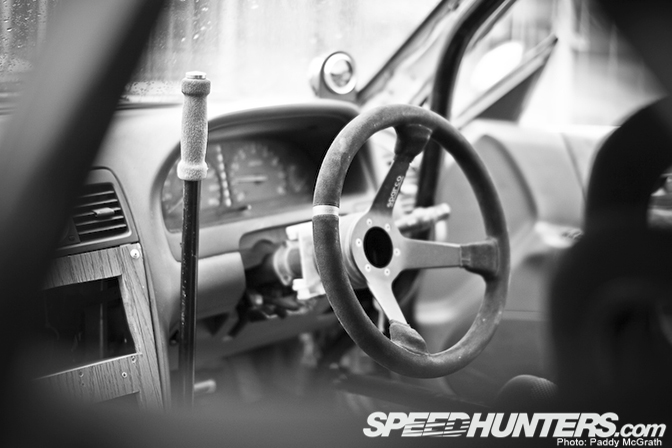 The interior is fitted out two thrash racing seats, in matching brown. I believe the timber centre console was an optional extra. Ffrench has fitted a modified hydraulic handbrake in close proximity to the wheel.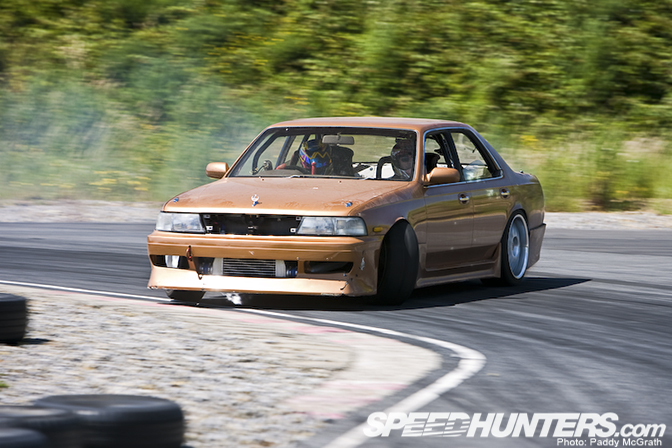 For what has been described as a 'drift barge', it holds speed and angle at a surprising rate. It may have something to with being based on an S14 chassis.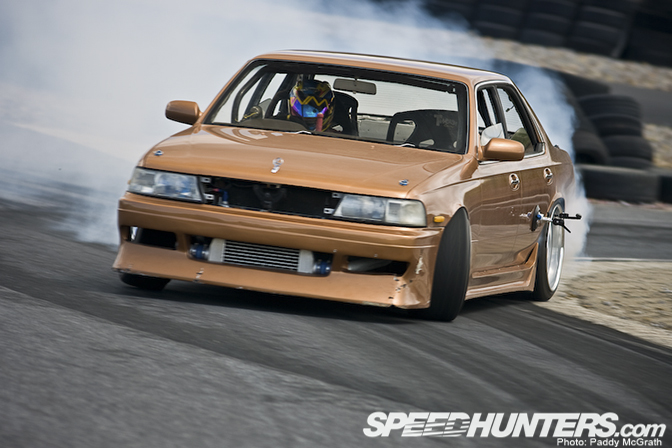 Does anyone want to hazard a guess at what kit this is ?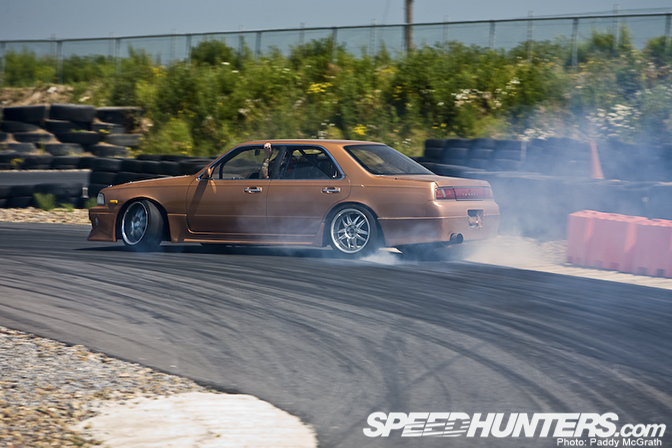 For testing, the Wexican crew utilise water barriers to practice outside clipping points. It's a safe method of figuring out a strange cars length without risking a write off.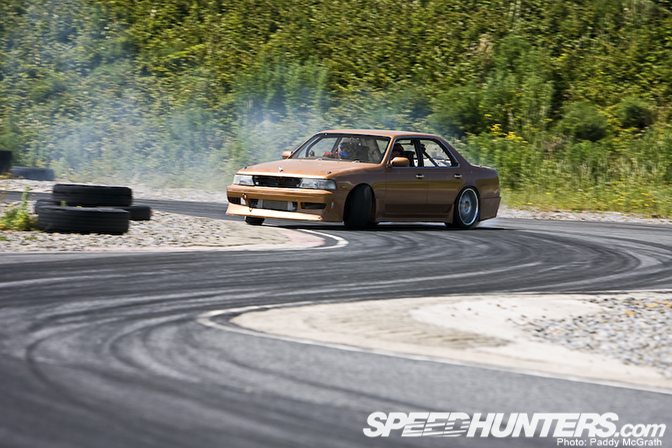 For a few moments, I felt as if I had been teleported to a track in Japan. Great weather and a big saloon smoking tyres was pure drift nirvana. One of those surreal moments that reminds us why we love motoring so much !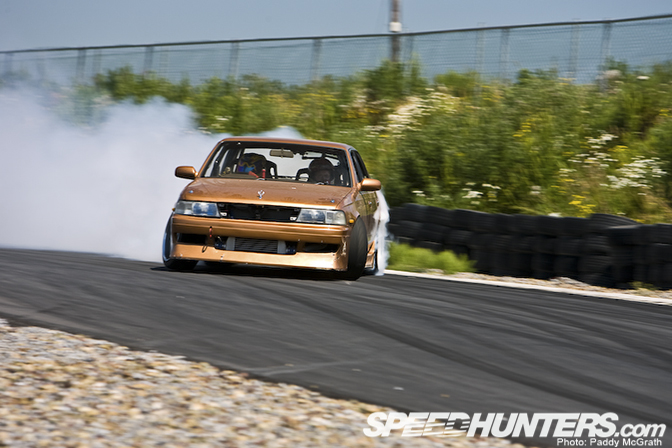 Even though the track was tight, the big laurel had no problem smoking up the 18′ Federal tyres. The car is running about 340 horsepower and altough it is a little bit laggy, the cure for this is apparently 'more right foot'.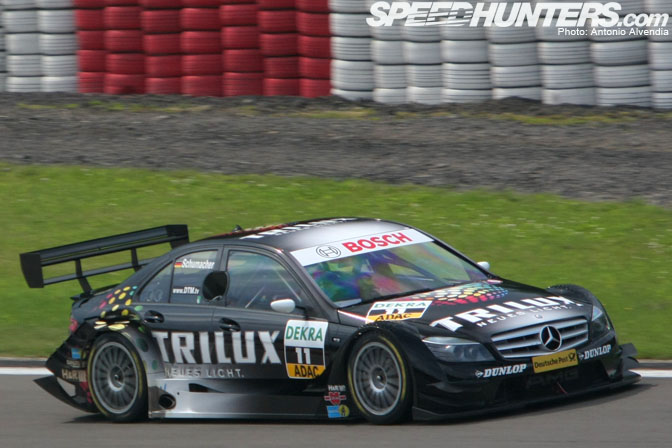 The only way I ever seem to see Ffrench travelling is on the lockstops. The front end has been modified with the same adjustable arms as his infamous yellow S14.5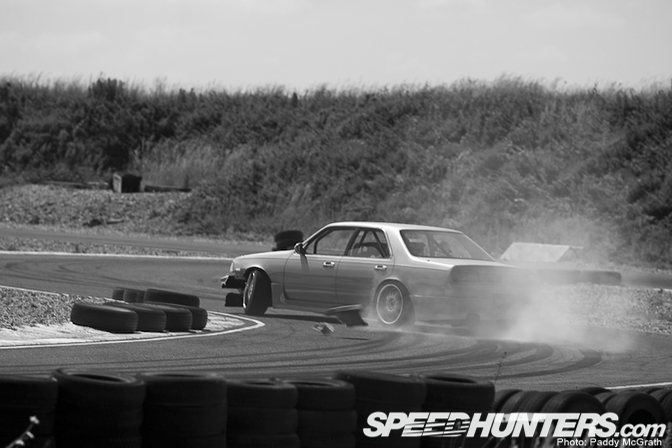 For his last run of the day,with rear tires on the canvas, it was still an opportunity to drive at 110%. Check out the flying piece of front bumper !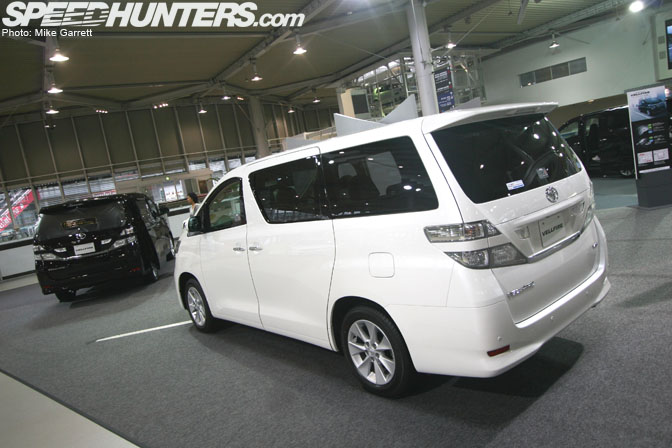 Used & Abused.
For references sake and to stop Rod from beating me with the big stick, the car has electric windows and an electric bootlid. Thats Luxury right ?
– Paddy M