Following on from the Junction Produce LS460, it is now time to take a look at one ride that is especially suited for a bit of modern VIP tuning.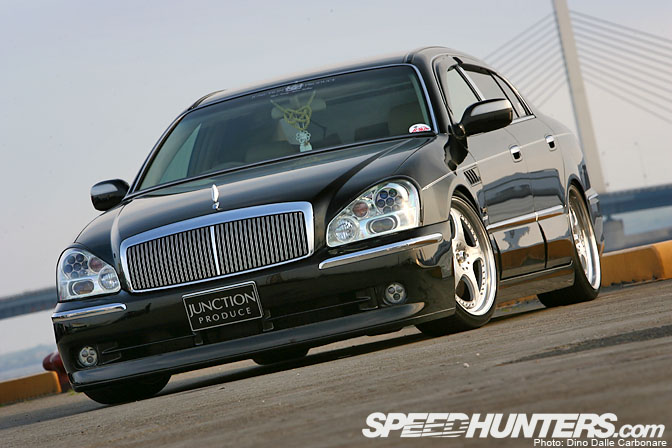 The PGF50 President is based on the Cima, or Inifiniti Q45 for those more used to the US nomenclature. You would be forgiven for thinking they are the same car, as the differences are very small, most notably the big chrome grille and a more luxurious interior. The work Junction Produce have done starts off with the front bumper which features a flowing design accentuated by the factory chrome inserts. I like the cool little fog lights made to replicate the main beam design of the headlights.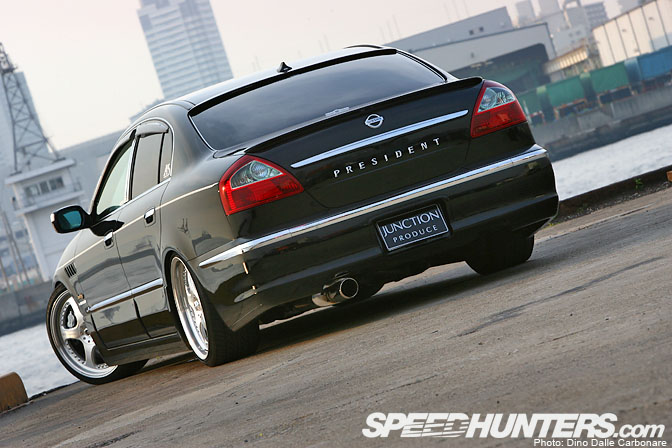 FRP inserts "fill out" the lower curvature of the doors, one of the most recognizable VIP styling features. Slightly deeper skirts help bring the car closer to the ground while the rear bumper has been extended to match the lower body line. A stainless steel exhaust boosts sound as well as performance.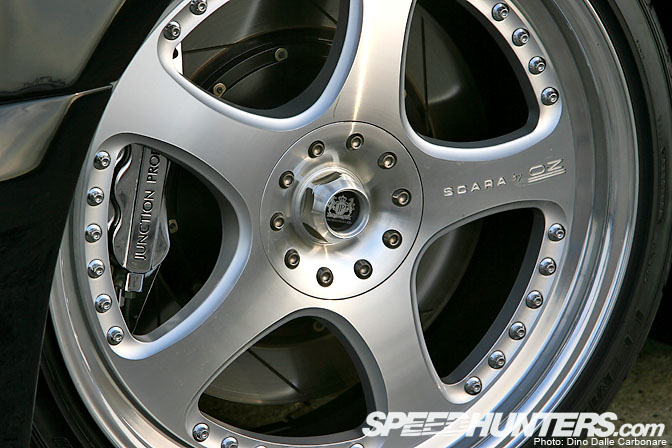 Taketomi-san of Junction Produce has been getting his wheels made in Italy by O.Z. for a long time, and this slightly old school design 20-inch Scara fits the President's Japanese-limo lines rather well. Behind the chunky spokes you can see the Junction Produce brake upgrade kit, which is made up of massive slotted rotors and 6-pot calipers, chromed of course.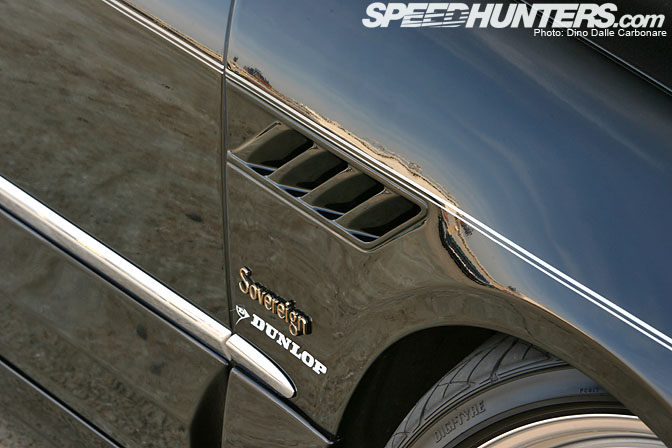 The little vent on each of the front fenders is purely for looks.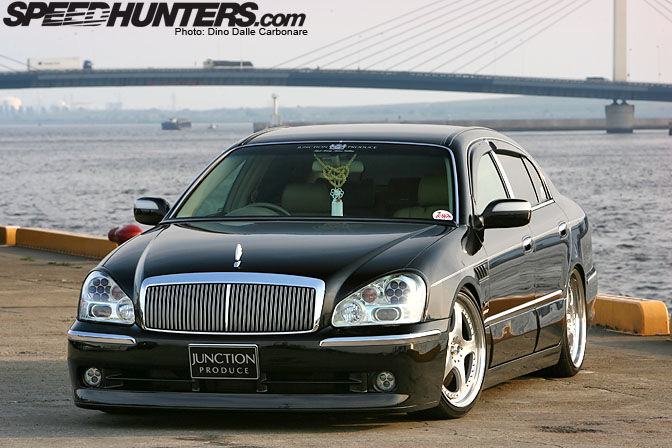 The chrome grille and hood ornament have been left untouched as this suits the look Junction Produce wants to go for. Like in the LS, the "Fusa" and the "Kintsuna" are hanged from the rearview mirror, and can easily be seen through the windscreen.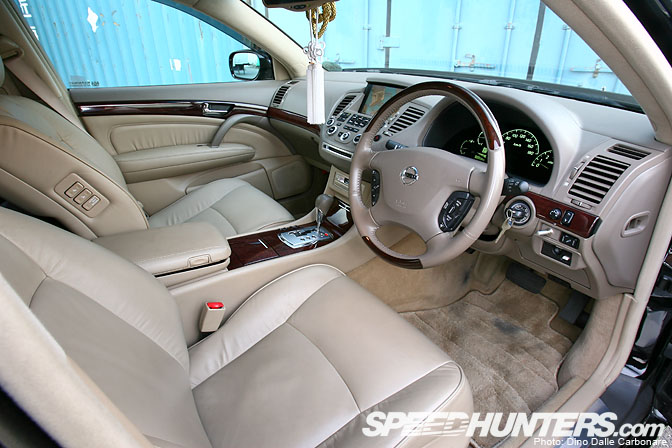 The interior has been left untouched, and features all the gadgets one could ever want on a comfortable ride.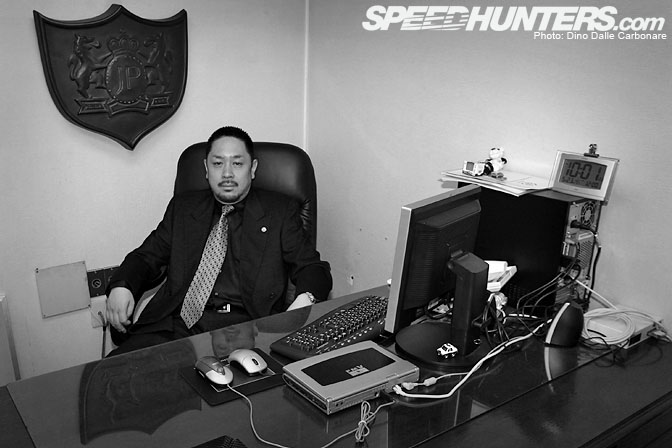 Taketomi-san is very enthusiastic about this unique style that he started back in the early 90's. As he explains, "VIP is very simple, it's the car that makes the style not the style that makes the car." The whole idea is to take big JDM sedans like a Toyota Crown, Crown Majesta, Century and Celsior or a Nissan Cima, Cedric, Gloria or President, lower them, fit ground-hugging body-kits and loud exhausts, big wheels and tinted windows. The aim is to get a reaction from people, as Taketomi explains they should wonder why such young kids can afford luxurious and expensive looking cars. Of course VIP has evolved over the years, it has been exported and applied to all sorts of different cars, but the roots will always remain in Japan.
– Dino Dalle Carbonare