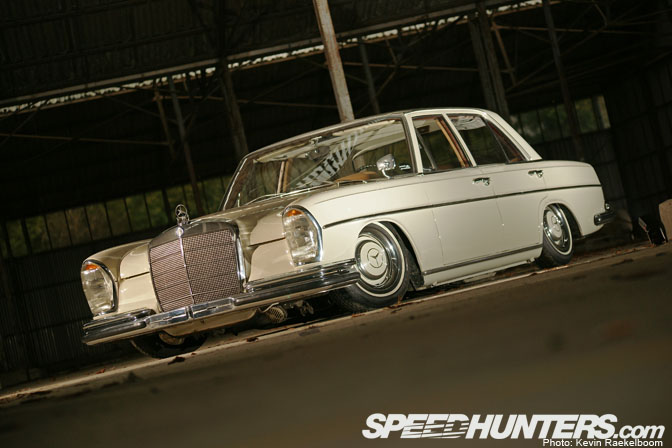 Yes, here I am again with a car on air suspension! Air suspension is for me is an easy way to display your car off at shows but then also have the ability to drive it safely back home… In Belgium, where the owner of this fabulous Mercedes 250S lives, most of the roads are quite bad and there are plenty of speedbumps. So it's more a way of making it easier to own a car like this. However air suspension is forbidden in Belgium, but none the less there are plenty of aired bagged cars over here.
Geert Vanfroyenhoven is the proud owner of this 1967 250S. After a long way of searching the internet , events, garages, he had found one in perfect shape! No rust, the paint was like new, interior is like it came right out of the factory! Under the hood we can find an 2.5 V6, and yes, also like new! Geert had good luck on finding this car!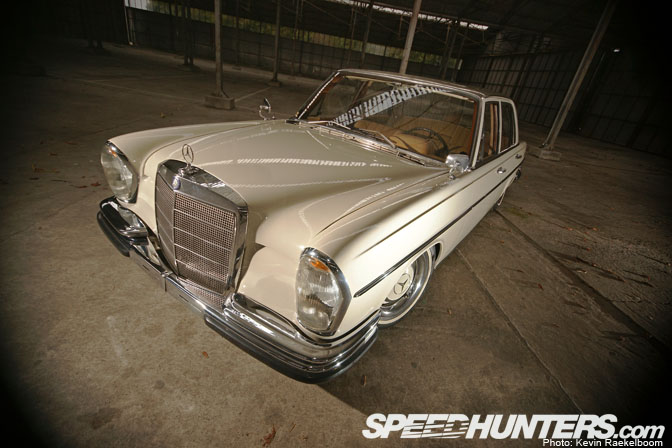 Like U can see, the paint still shines after 42 years! While shooting this car, I couldn't find any dirt or rust on the car!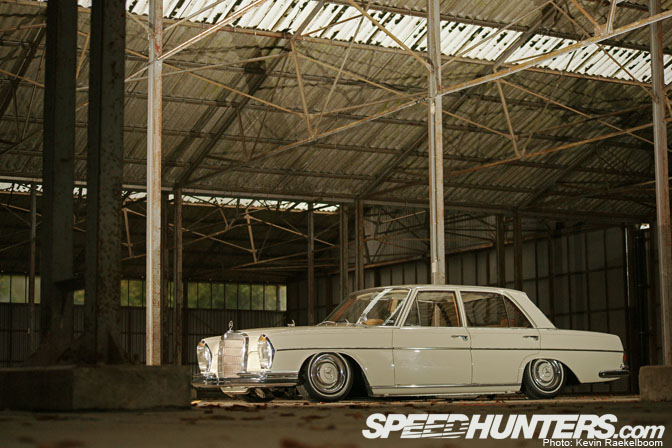 Imagine that the car is on normal springs and you have to drive it to home like this! Would be impossible. You'd hae to tell your friends to pick up the parts that you'll be losing when driving home!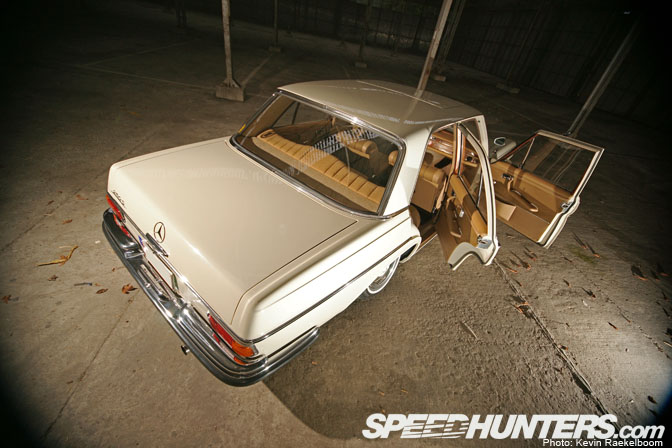 A real maffia car, isn't it?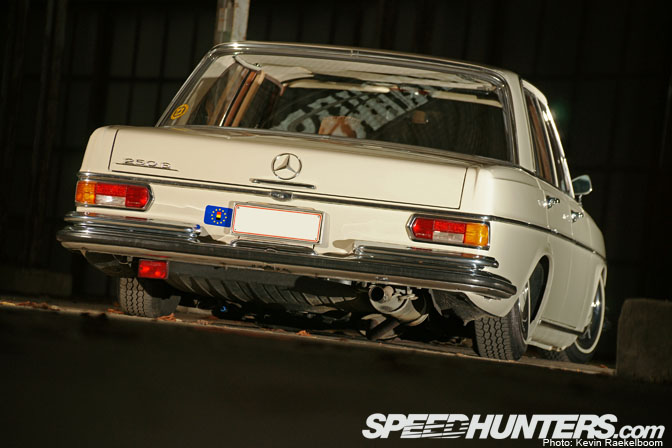 The whole car is 'laying frame' on the ground. Check the exthaust pipe! Fun for doing some scraping pictures on the road! I know there are some people who don't going to like the stance of the rear wheel. But its impossible to bring it more out.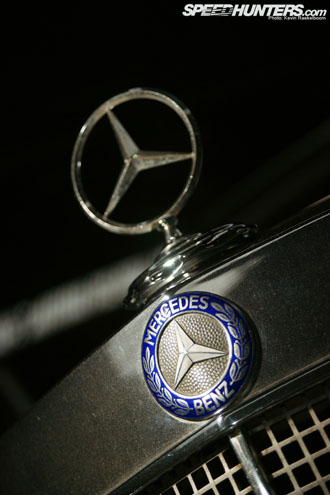 *bling* bling* … Well, In 1697…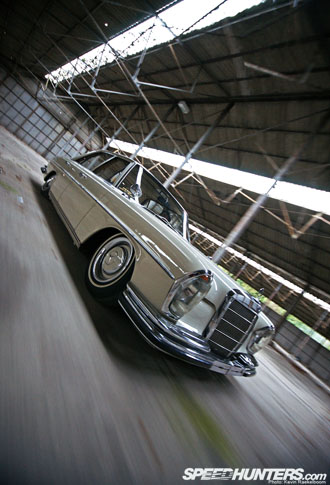 Yes, the car is moving, thats the lowest point the car can be driven on. While making this picture I heard some parts screaping the ground! Love it!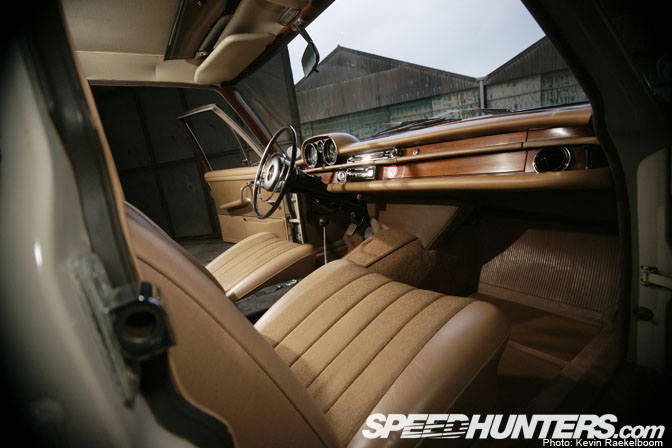 Factory new! Check it out yourself…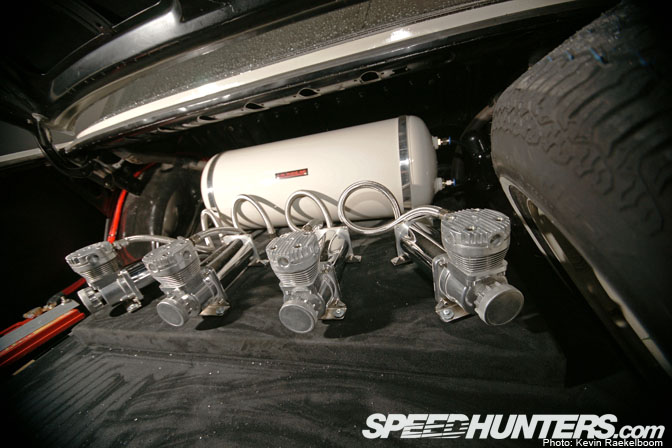 In 1967, here could be laying some dead bodies (it was a mafia car, no?)… but now there are housed 4 VIAIR compressors and an air tank.
-Kevin Raekelboom