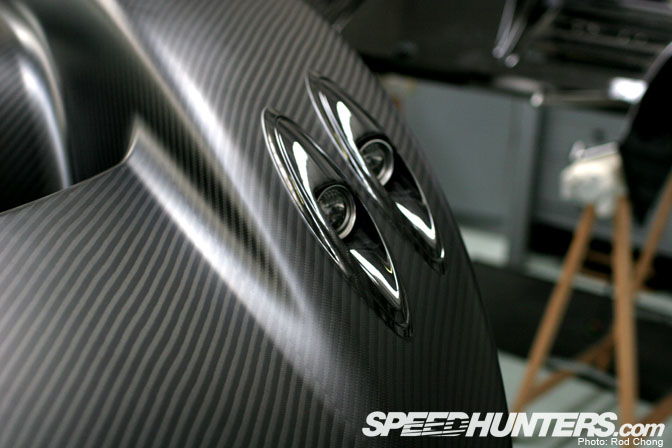 The more I look at these photos, the more I'm convinced that I've never
been to Italy in my life, let alone had the run of a supercar factory.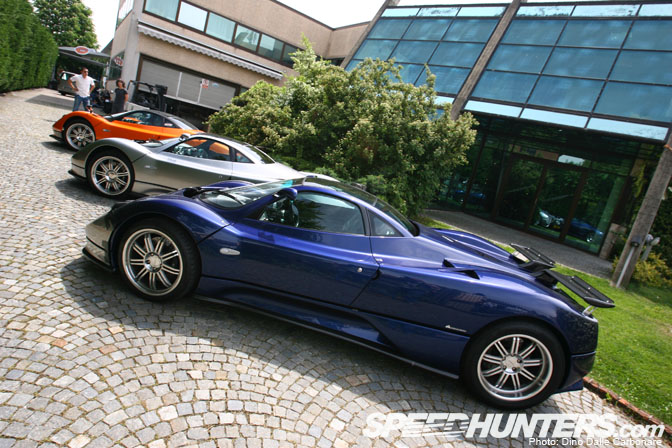 It's just too good to be true isn't it? I'm sure that Dino found these
photos on the internet somewhere and posted them to his FTP site for me
to edit.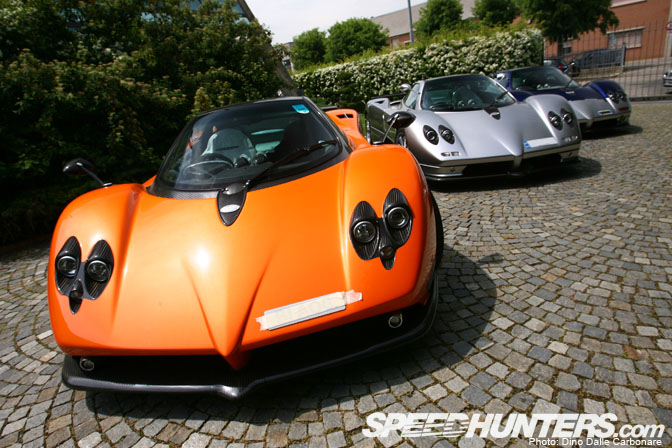 Then I had a dream that I actually was inside these photos… but I'm
sure it didn't happen in real life… So perhaps what I'll do for this
story is describe the contents of my Pagani fueled dream, as they seem
to line up with these pictures. :>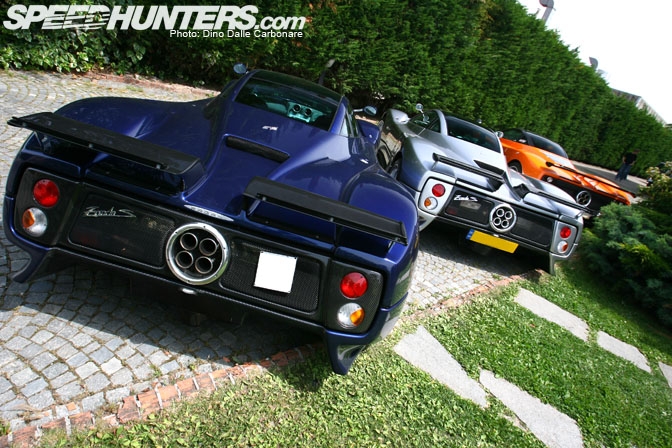 BTW these are all Zonda customer cars from the UK. They were either shipped or driven down to Italy and left for servicing. You'll notice all three of them are right hand drive yes?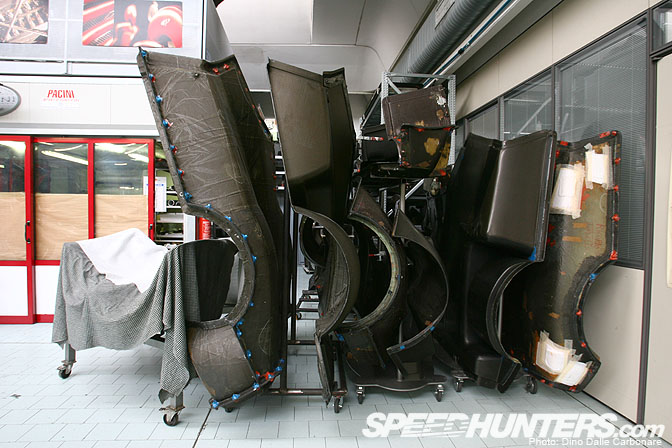 Let's get back inside the factory though… these big pile of parts are bucks used as molds for the laying of carbon fiber.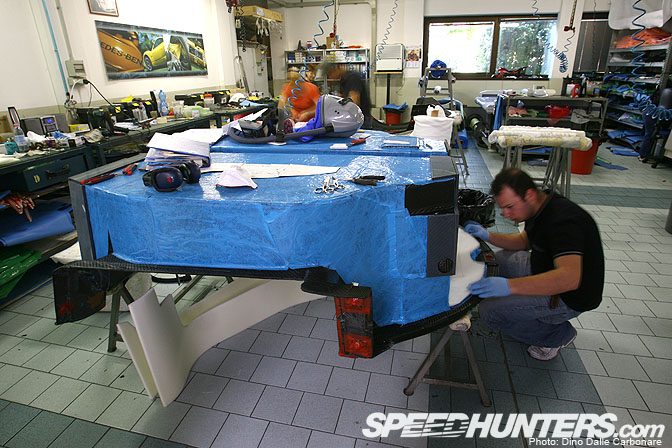 As I mentioned in yesterday's article. Pagani are experts in the field of carbon fiber. Company founder, Horacio Pagani was one of the first people in Italy to learn the art of working with this relatively new production process.
So it only makes sense they have their own carbon fiber production area. In fact, all Pagani carbon fiber parts are made on site. Here a specialist works on what will eventually become a monocoque chassis tub.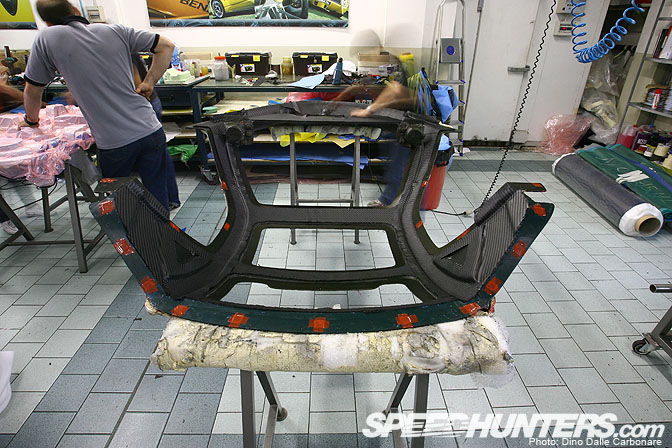 And in this photo we can see a roof taking form. Thin strips of the carbon fiber material are built up inside the roof mold, eventually becoming a hard form.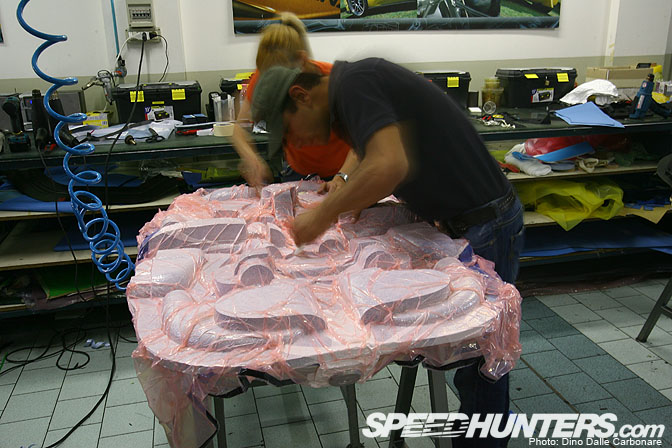 Here two experts apply a vacuum bag mold to a group of smaller carbon fiber items. Looks like they'll be ready for baking soon…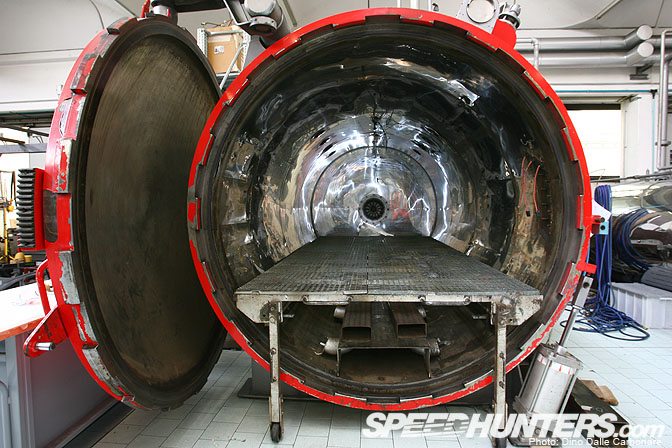 Pagani operate two autoclaves in their main space. This is the main machine which is just large enough to hold a full monocoque chassis structure.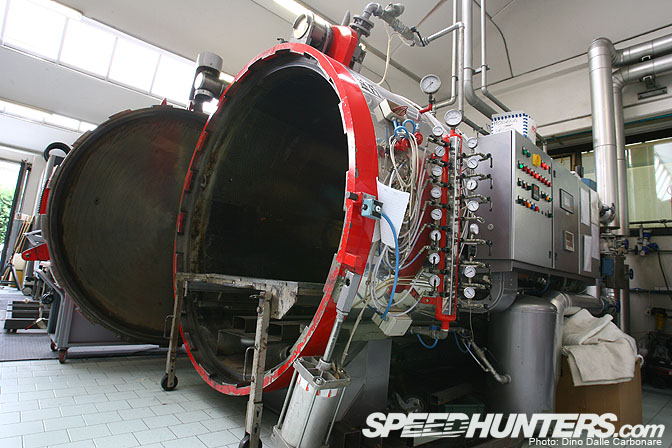 … and another view of the autoclave. For those interested, carbon fiber production methods can be further researched here.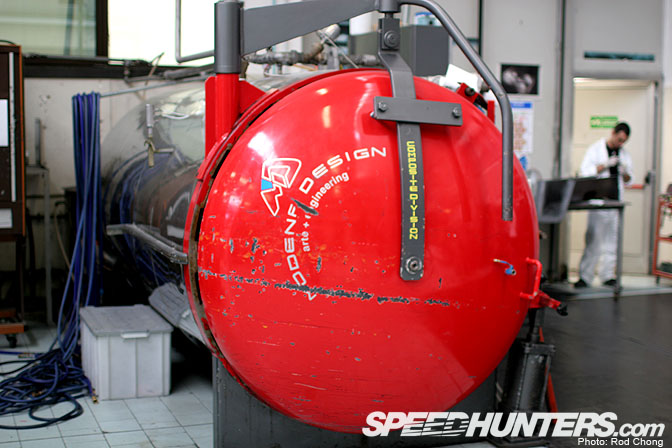 The second, smaller Autoclave was running a cycle that morning…. These industrial strength machines are are definitely NOT very quiet! Modena Design is a sister engineering company to Pagani Automobili BTW.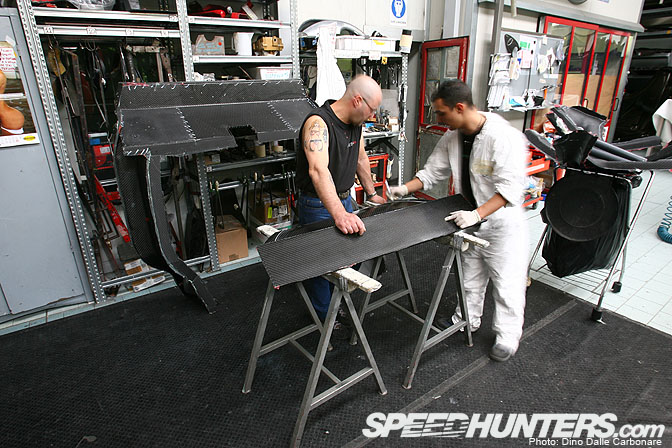 Next to it, these two guys were busy cleaning up freshly baked carbon fiber parts.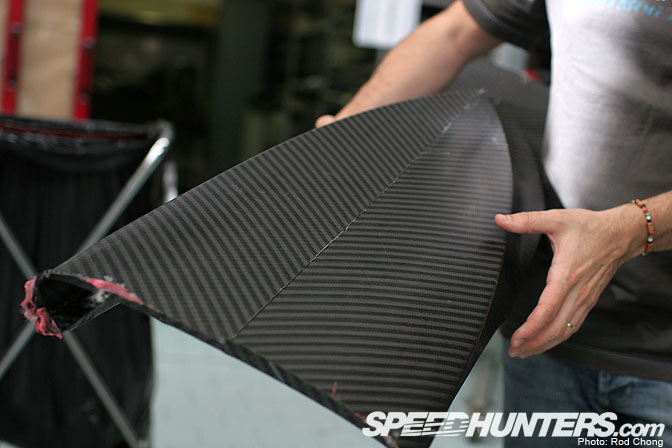 This is how a part (in this case an air box) looks after baking.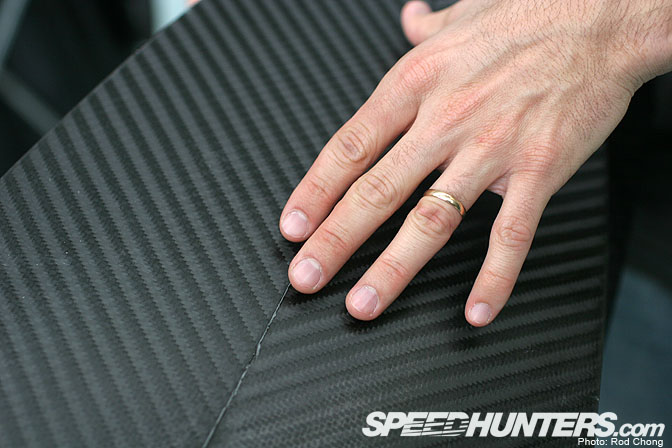 You can see some clean up is necessary before it's ready to be bolted to a car.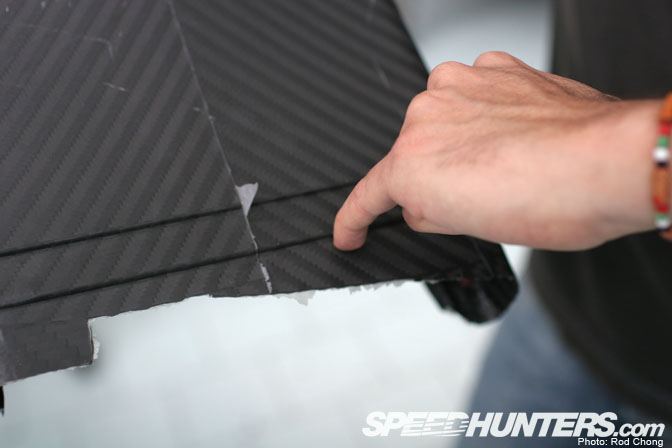 This is most apparent when looking at the edges. All parts need to be cut and sanded to perfection.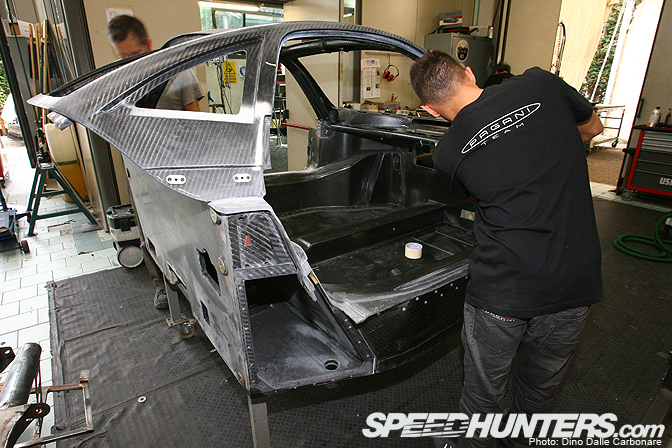 This is also true of the main chassis structure. These two Pagani employees were busy prepping this tub.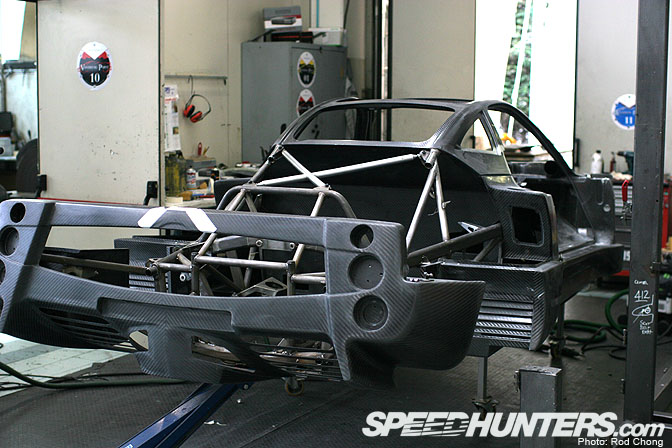 Then it was time to attach it to a chassis jig, to make sure everything lines up squarely. It's only after careful tolerance checks that a chassis can get built up into a full functioning car.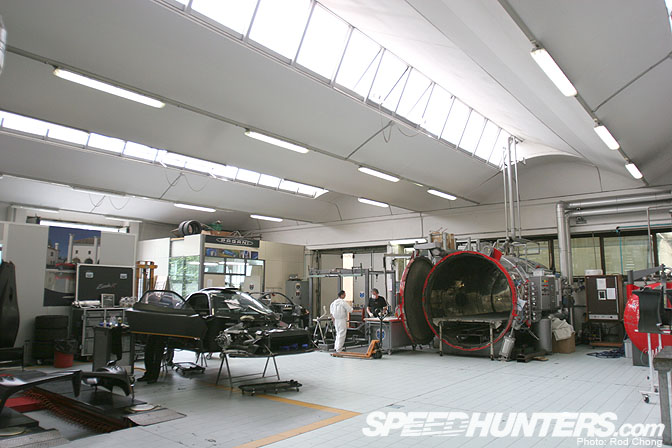 Here is a wider view of the main hall. It's dominated by the large Autoclave while on the far left is the paint shop.
Mr Pagani designed the building too in case you were wondering…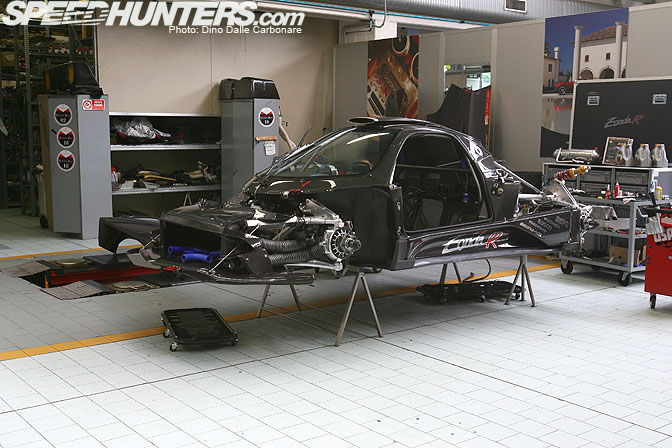 Sitting in the middle of this the space, is Zonda R chassis number one. This is the factory test chassis, which will be kept by Pagani after the customer chassis are sold on.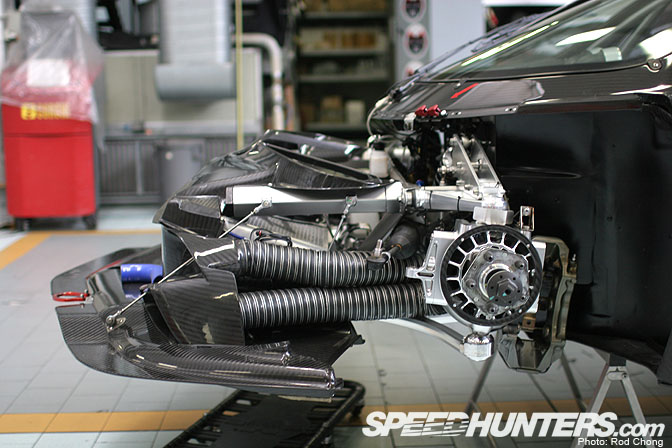 It's the car we've previously seen in videos.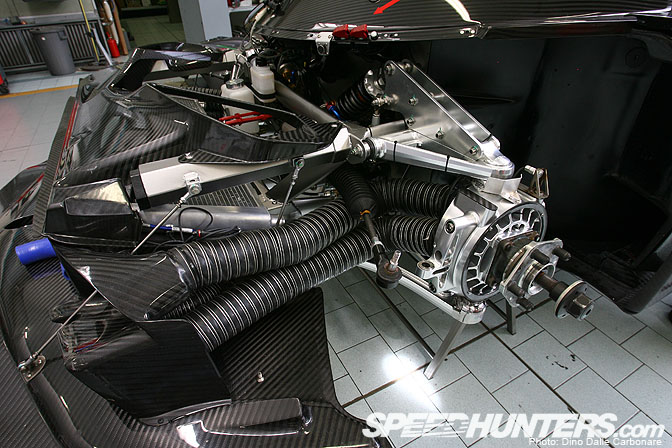 Here's a detailed view of the front suspension and substructure.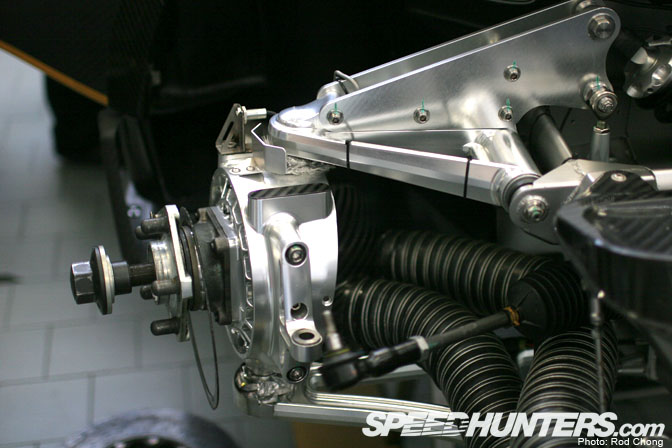 It's a marvel of engineering. I don't know about you, but I find the Zonda's suspension to be particularly attractive.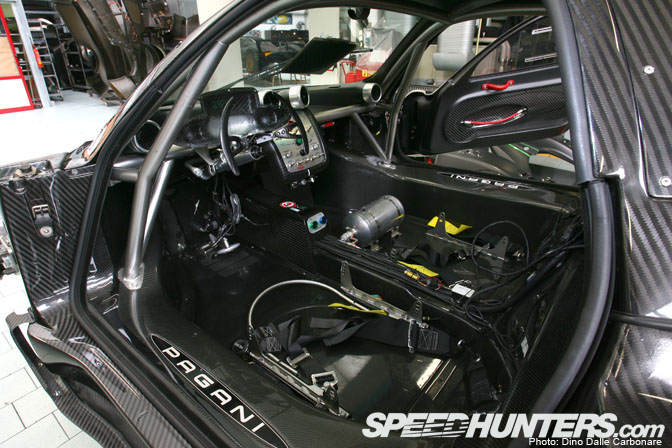 The cockpit is no-nonsense… it's all race car.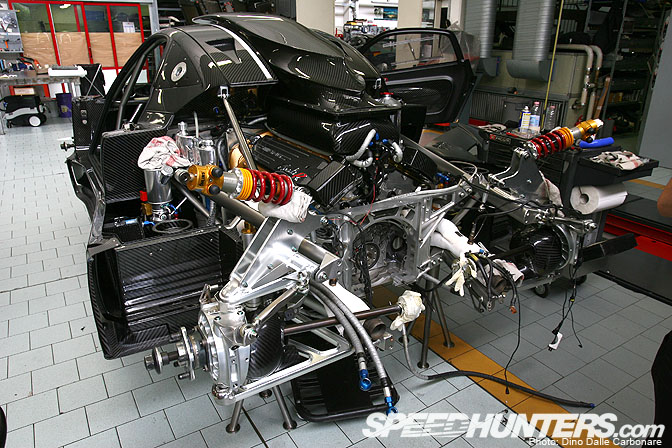 The rear transmission has been removed… Development on the "R" model had not yet completely finished as of last month.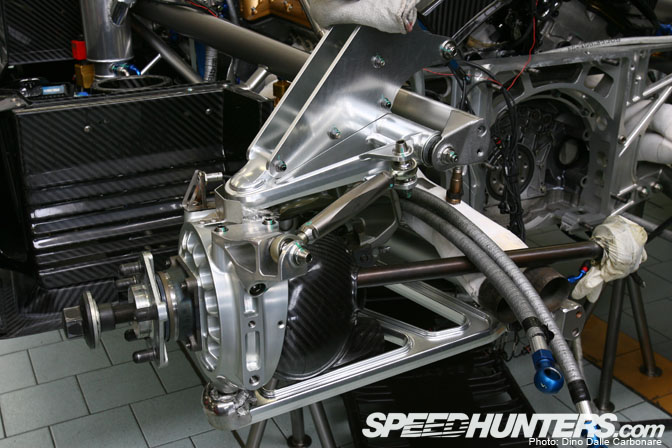 A detailed view of the rear suspension… notice how the rear toe in-out is adjustable.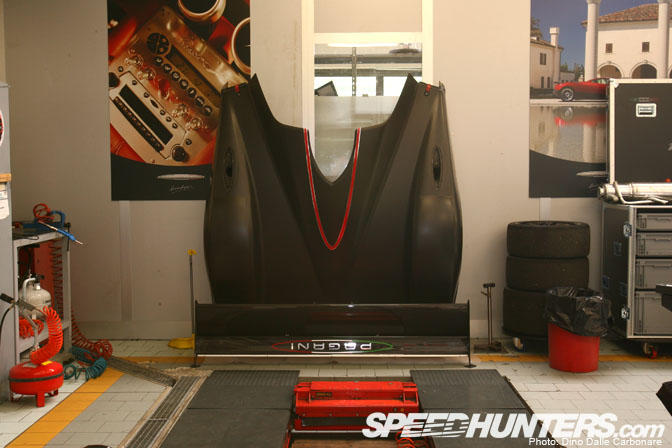 And off to the side the rear body-work awaits its next test session.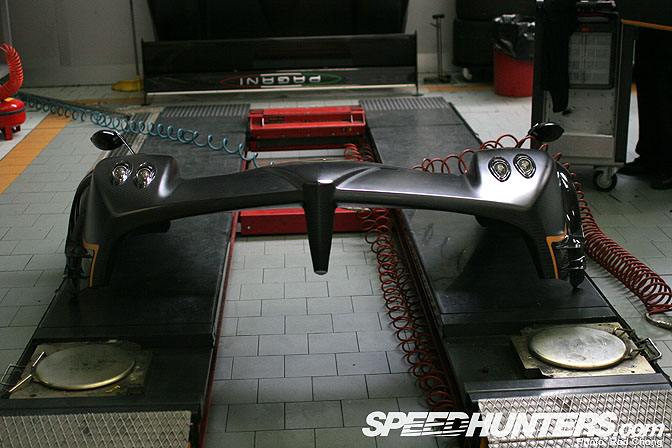 The front body work… Actually space is a real issue for Pagani and they're planning to move into a new factory soon. They currently don't have enough room to contain their projects and are looking forward to having some more space in a special Horacio Pagani designed building (of course!). This man's creativity knows no bounds!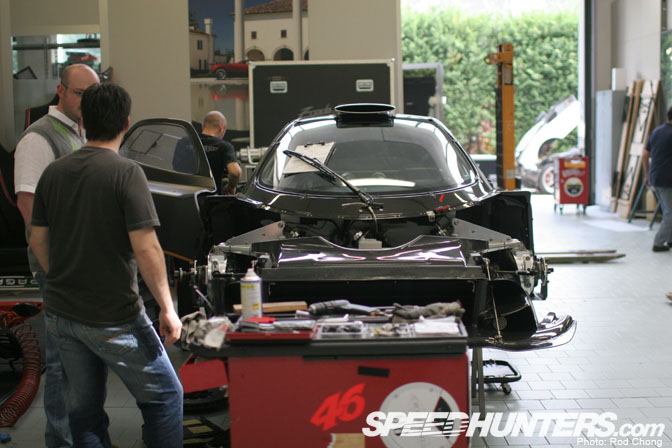 So what's the white car outside?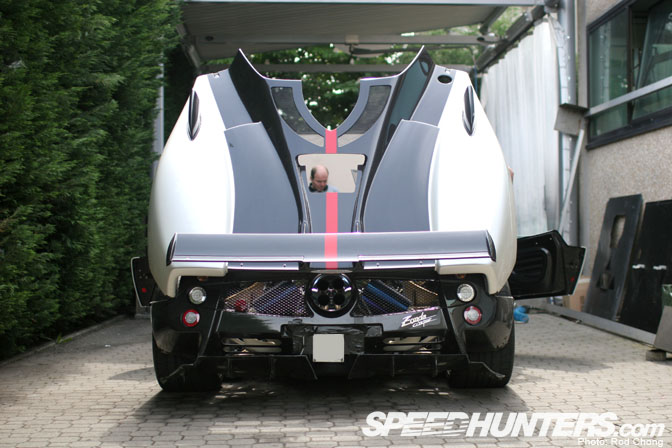 This is the new Cinque chassis number 1. Unfortunately were given only a minute or so to take pictures of the car….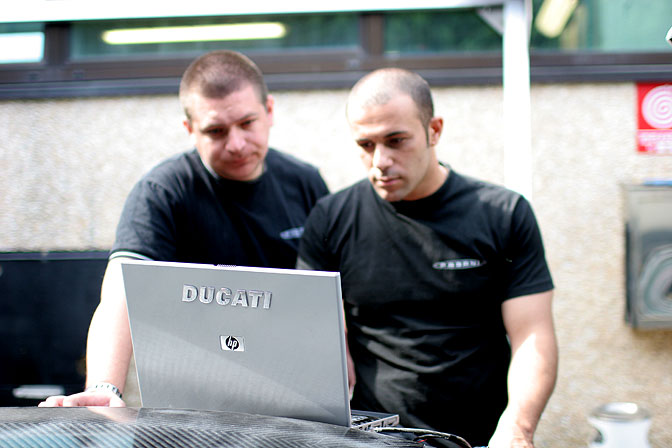 Two engineers were busy doing mapping on the engine. So Pagani didn't want us to disturb them.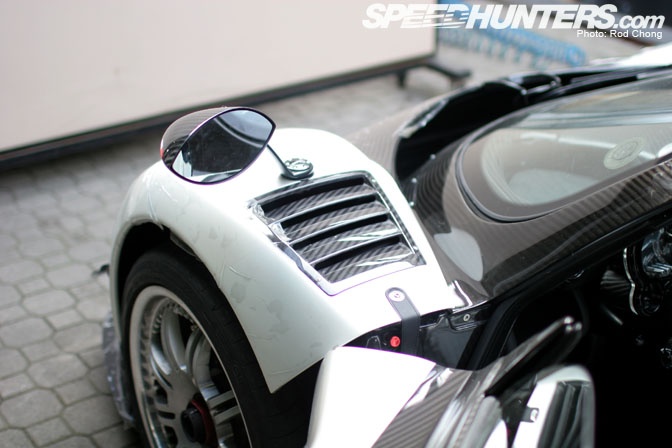 The front of the car wears a protective plastic coat. We can't be scratching the car up before it's delivered to a dealer in Hong Kong can we?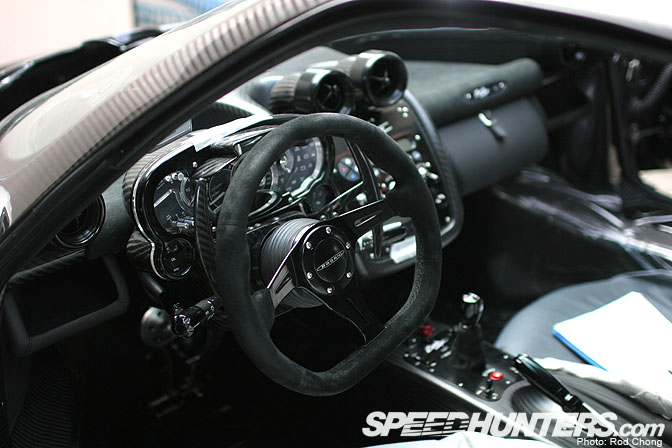 Look at that cockpit!… acres and acres of carbon fiber… wow….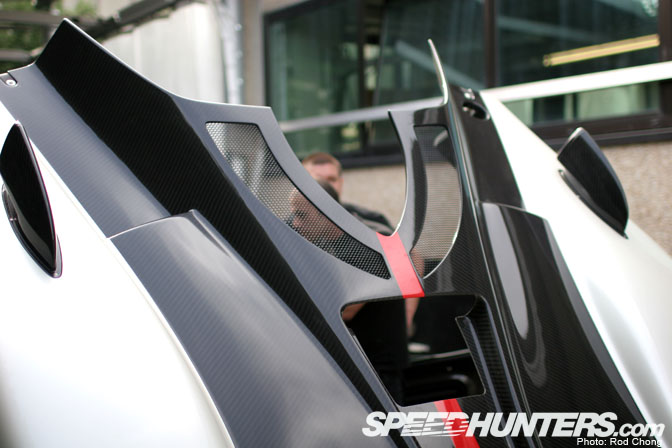 Pagani use a design philosophy… "more is more". Every single part of the car is an expression of style.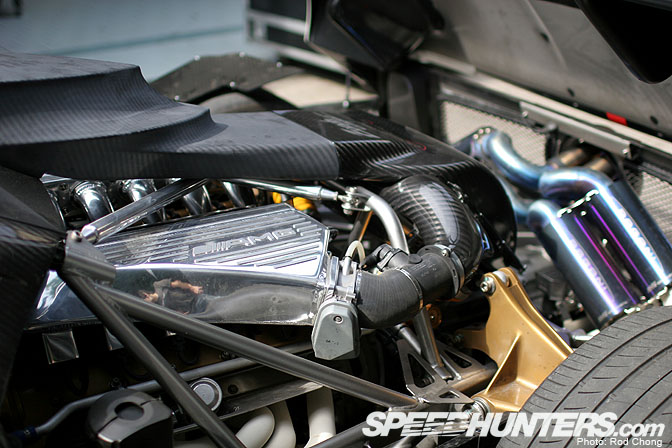 Even the air box is a thing of beauty!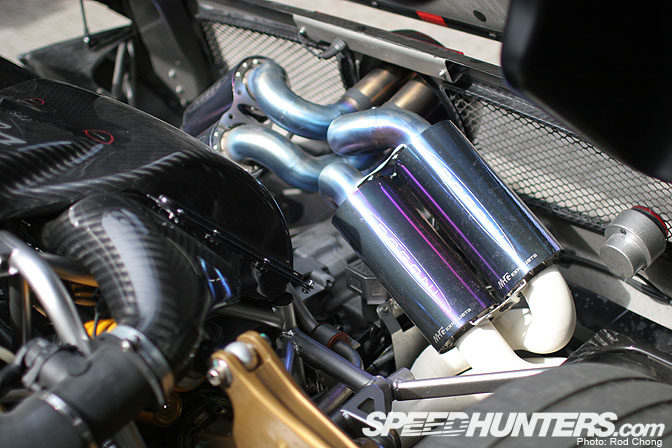 Check the trick exhaust system… stunning.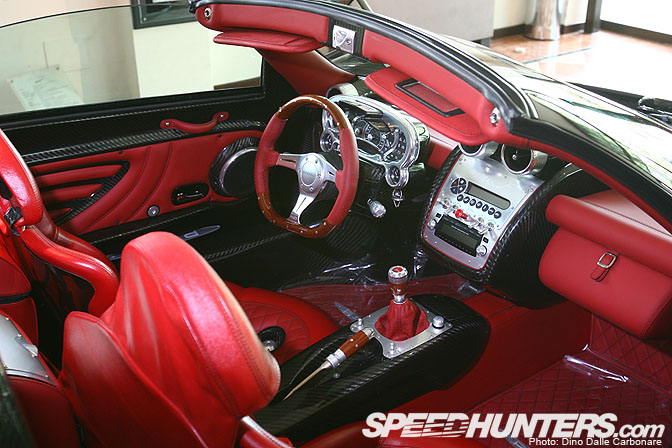 Ok that's it for me for now… on my next and final installation of our Pagani visit I'll look over the two showroom floor cars in minute detail.
Ciao for now….
Best,
:R
Speedhunting in Italy stories on Speedhunters