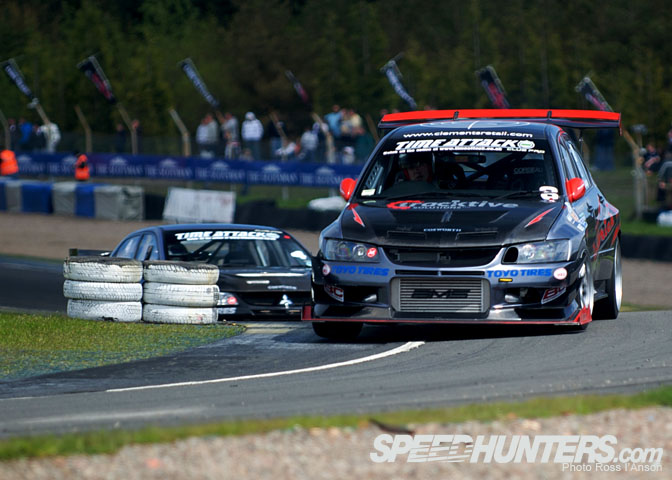 Sunshine welcomed the drivers of the Time Attack championship to Scotland for round 2,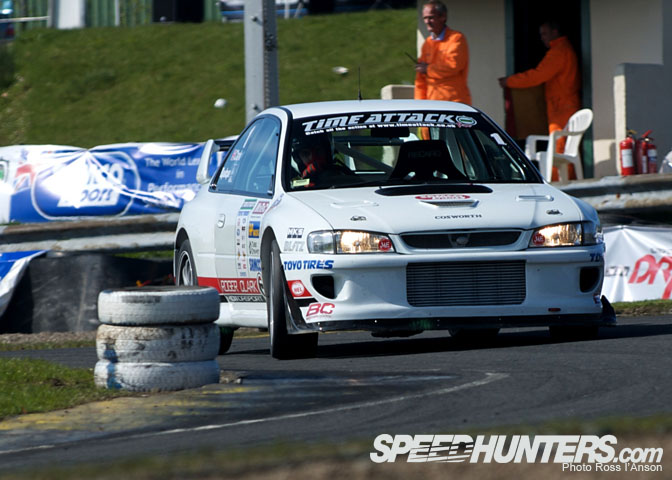 2008 champion and lap record holder Olly Clark looked fast in the Roger Clarke motorsport Impreza but after practice was back in 4th place a second off his  2008 lap record time of 52.186 seconds.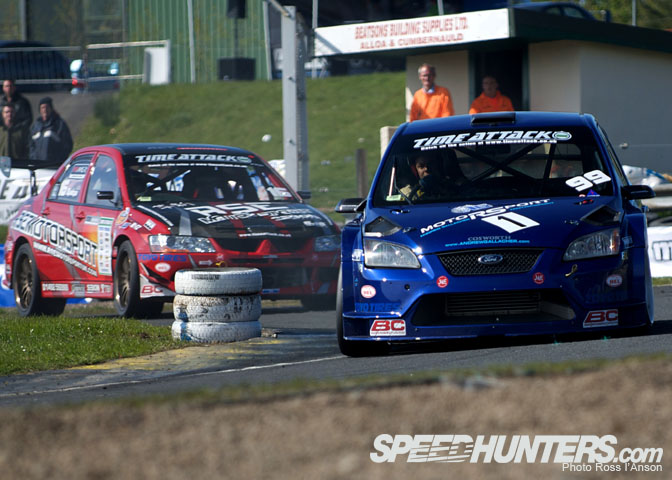 Round 1 winner Chris Ward couldn't make round 2 so RSE motorsport had  employed the services of formula Ford driver Rory Butcher to take the helm of the 700hp evo VIII, this seemed to be paying off as Butcher and the Cosworth Focus driver Gallacher dominated practice separated only by 0.3 of a second.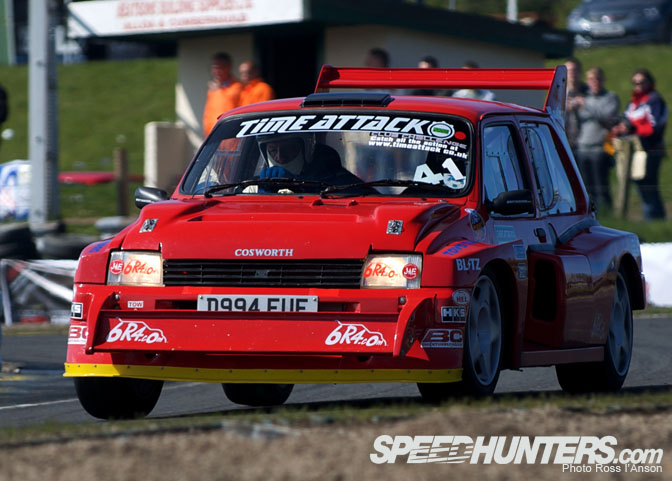 Time Attack has some great cars but it's always good to see something a little different competing, one of my favorites is  Mark Polards Metro 6R4, its always good to see a old group B rally car getting ragged around.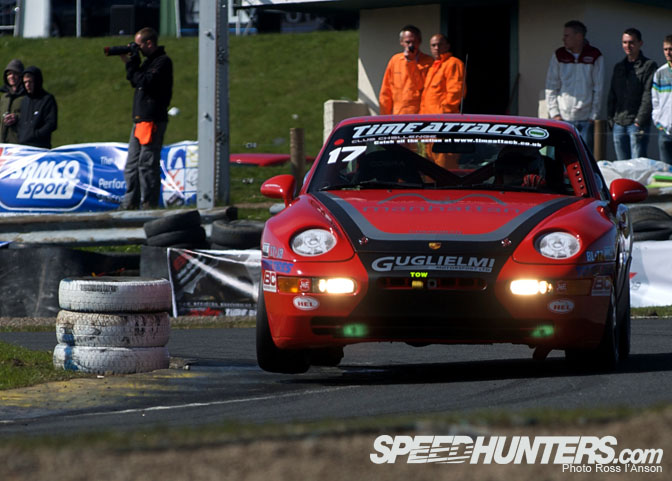 Tony Campbell took his Porsche 968 to victory in the under 3.0 liter N/A class.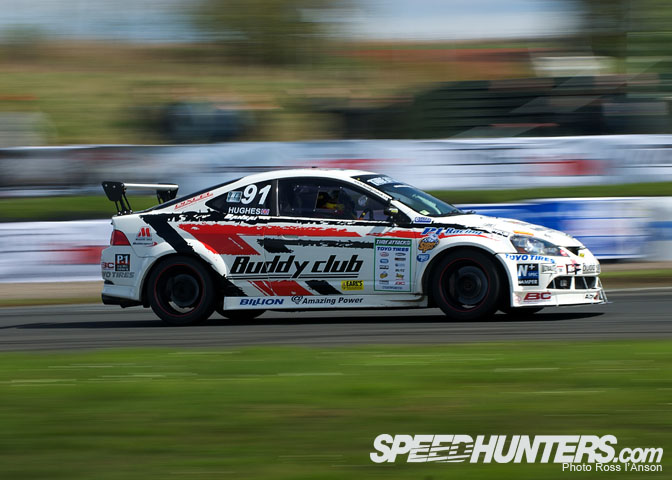 Paul Hughes not only set the fastest lap for N/A under 3 liter he also finished 7th overall in the club class, quite a achievement in the front wheeldrive DC5 up against the Evos and imprezas.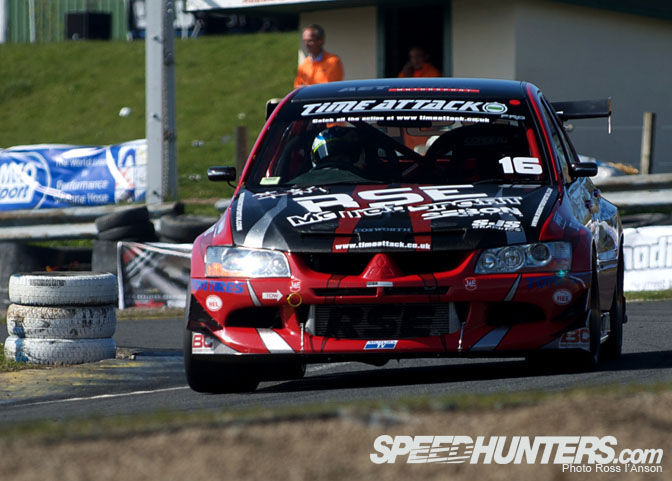 After the manic final 15 minute session it was mercenary driver Rory Butcher taking the RSE Evo VIII to victory with a stunning 51.666 second lap a whole second quicker than Olly Clarke's 2008 lap record.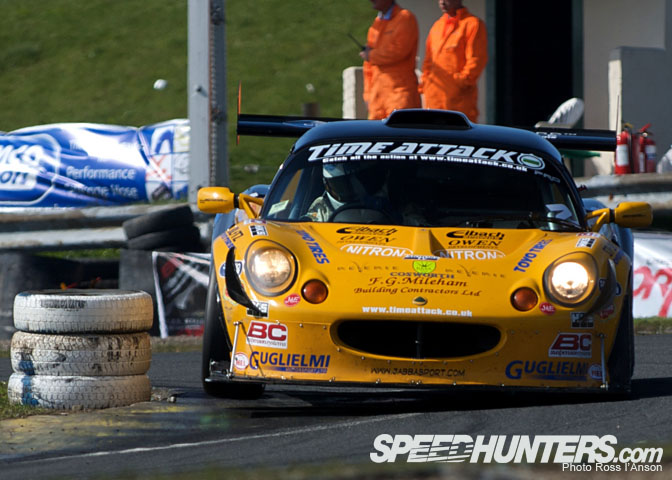 Surprise of the day was Steve Guglielmi in the Lotus Elise, after qualifying Steve was back in 5th place but in the dying minutes stuck it to the 4wd guys with a 51.715 lap to take 2nd place over all.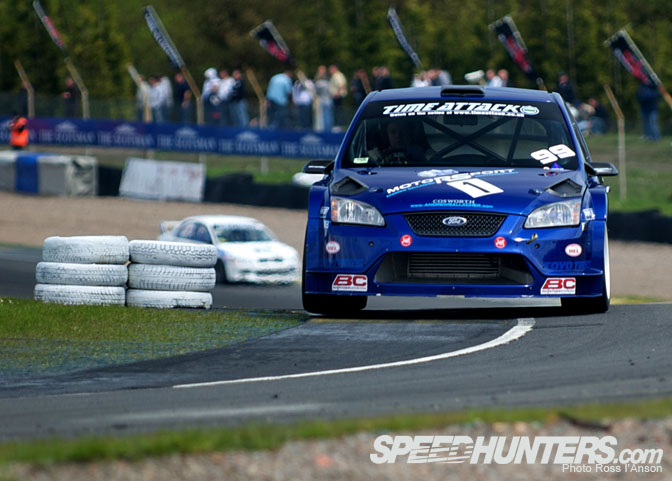 Andy Gallacher was 3rd fastest over all with a 51.800 but as Andy is running in the prototype class…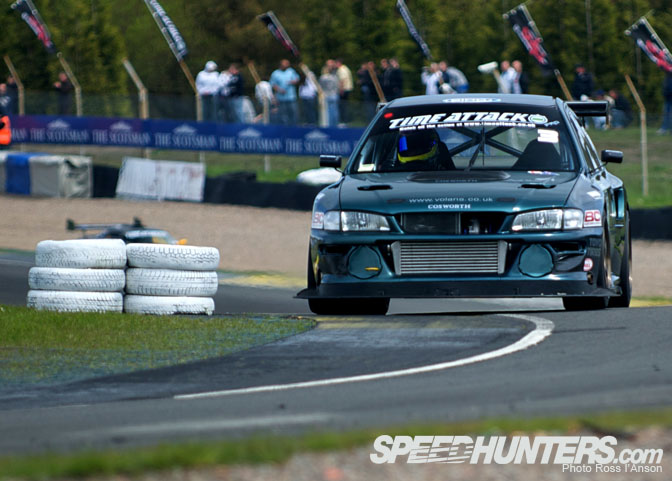 …it would be Tom Ferrier in the ZEN Impreza who would take the 3rd step on the podium in Scotland with a 52.053 lap.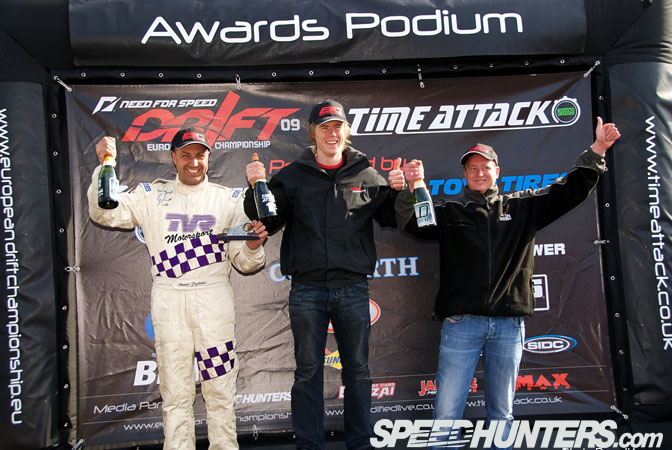 With only 0.4 of a second covering the top 4 drivers Time Attack 2009 is becoming very hotly contested, next round is at Silverstone on the 31st of May.
- Ross Ianson