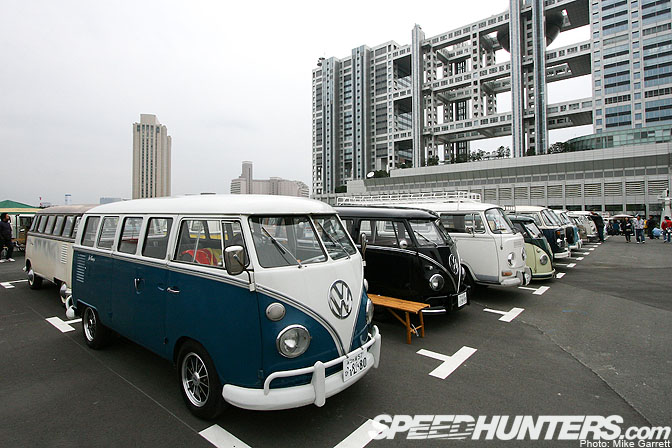 Since we are looking at Volkswagen this month, I figured it'd be cool to take a look back at an event I went to in the spring of 2008 – the Street VW's Jamboree in Odaiba, Tokyo.
Before this show, I'd never experienced a Japanese VW event and I was excited to see what I'd find there. Since the Japanese are known for taking their automotive hobby quite seriously, it's no surprise that the show was full of high quality VW's that could easily rival those from Southern California or anywhere else in the world.
The Jamboree was hosted by Street VW's magazine, and since it was held in the easily accessible Odaiba area, the show attracted Volkswagens and Volkswagen nuts from all over Japan.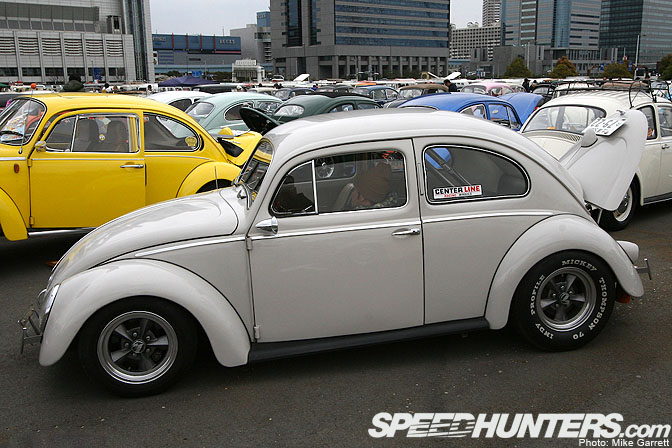 The Cal-Look style is big in Japan, just as it is around the world. The SoCal DKP car club even arranged a trip to come to Japan to visit this show and meet up with their VW-crazed counterparts from Japan.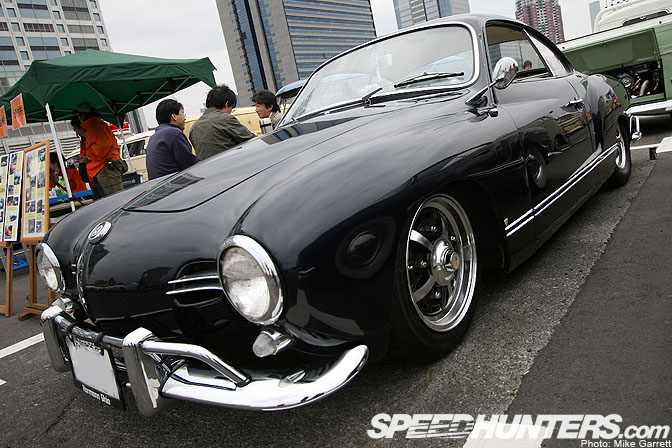 The quality of the cars at this event was second to none. A good example was this immaculate slammed Karmann Ghia.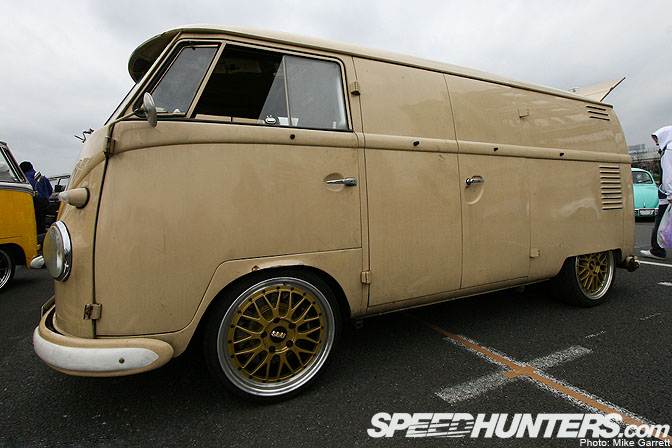 Fact: BBS LM's look good on everything. Look closely and you'll also see some pizza-sized brake rotors hiding under the wheels.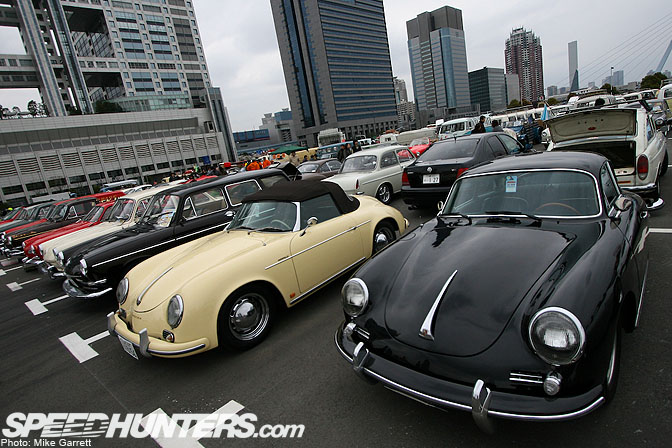 Mixed among the VW's, you could also find a few Porsche 356's and VW-powered Porsche Speedster replicas.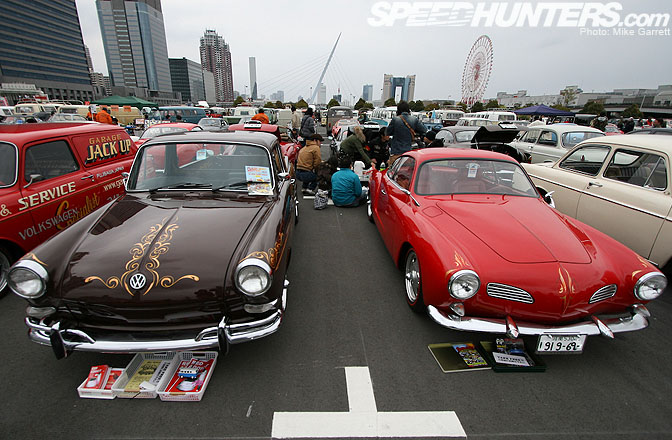 In most cases, the Japanese VW guys are more closely associated with the hot rod and custom scene than they are with other classic European cars. It wasn't hard to find the hot rod touch at the Street VW's Jamboree.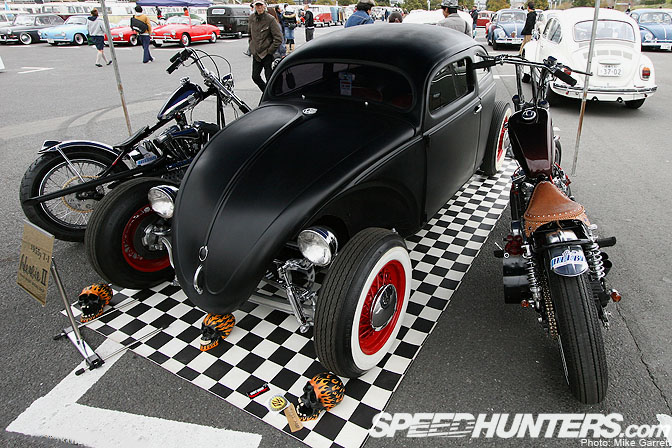 Speaking of hot rods, this flat black Volksrod flanked by a pair of vintage bikes was one of the most popular cars at the show.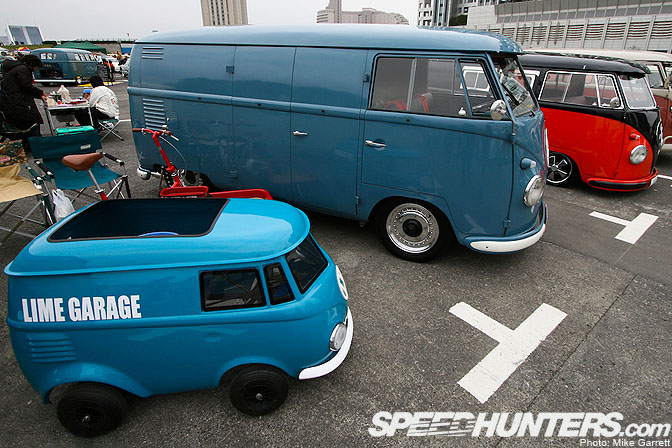 Lots of times at VW events the accessories displayed next to the car are have just as much creativity cars themselves. This is true both in Japan and elsewhere.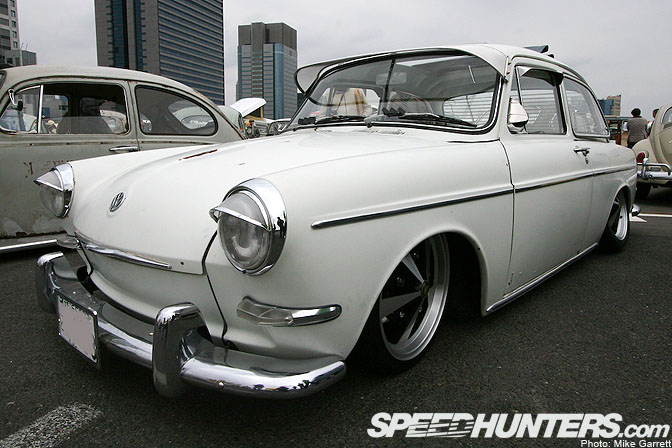 As I recall, the owner of this slammed Notchback was pretty excited to see a goofy looking foreigner like me drooling over his car.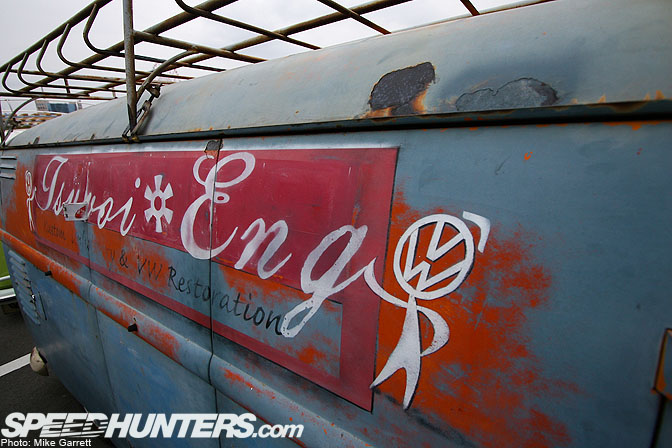 This was one of many custom-painted panel vans at the show.For years panels have been the parts-hauler of choice among VW people.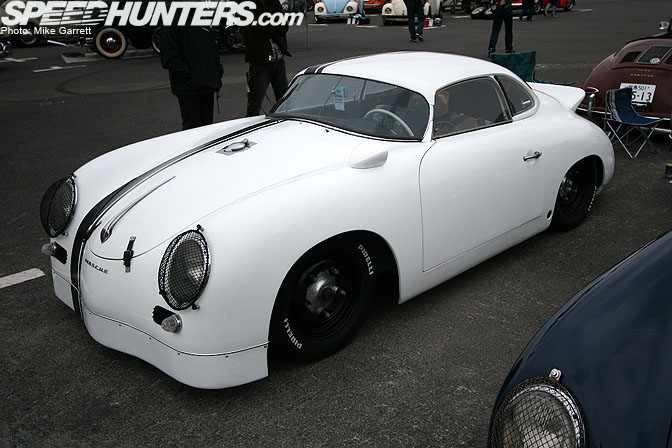 Not a VW, not a problem. Now if only I could fit inside a car like this…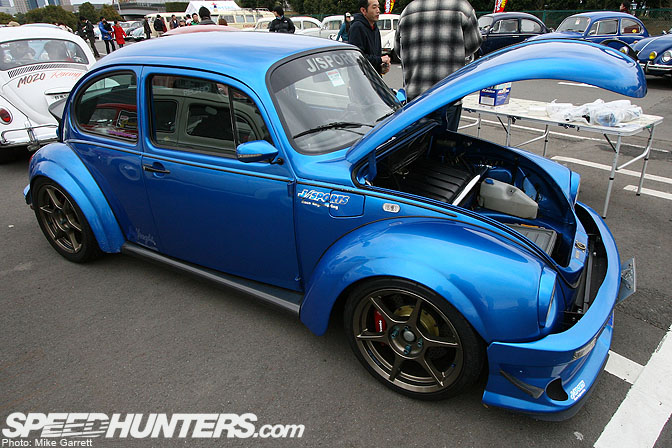 This Bug was built by a company called J/Sports and is done in a contemporary tuner style. Check the Buddy Club wheels and Brembo brakes.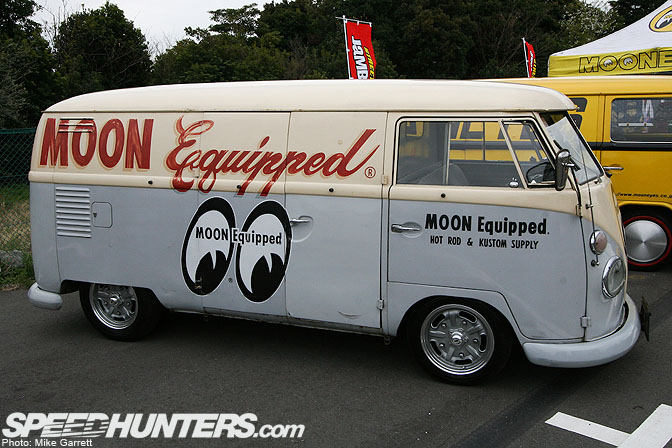 Mooneyes Japan had a big presence at the event, with a couple of their customized VW buses on hand.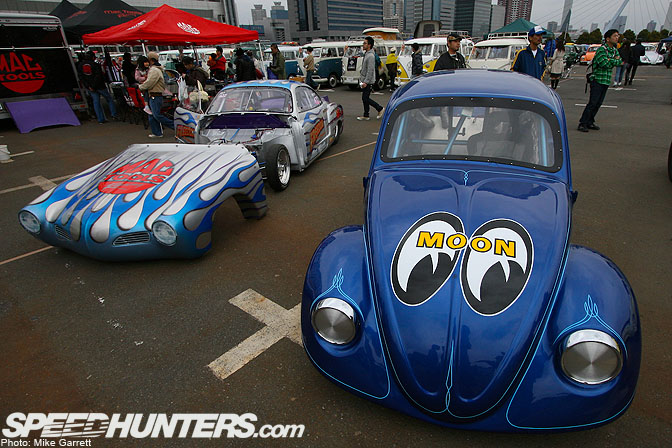 Japan also has a well-developed Volkswagen drag racing community. A few of these drag cars were brought to Odaiba for static display.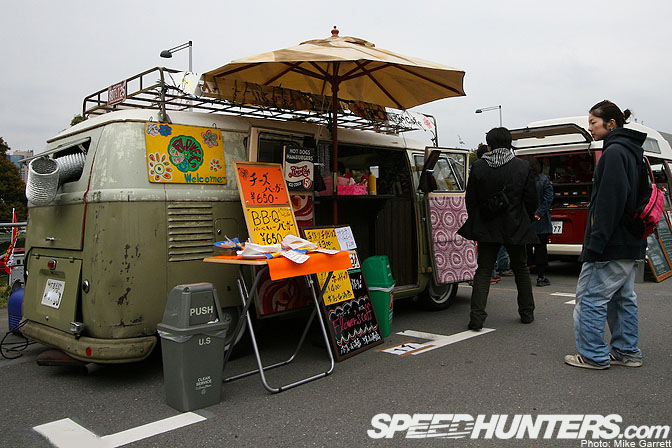 And finally, if I could pinpoint the most uniquely Japanese part of the event, it would surely be the dozens of VW buses there that were converted into food shops. You'll find these at shopping malls and outdoor events all over Japan, selling everything from onigiri rice balls to cheseburgers and tacos.
A few more photos from this event can be found here if you are interested.
-Mike Garrett