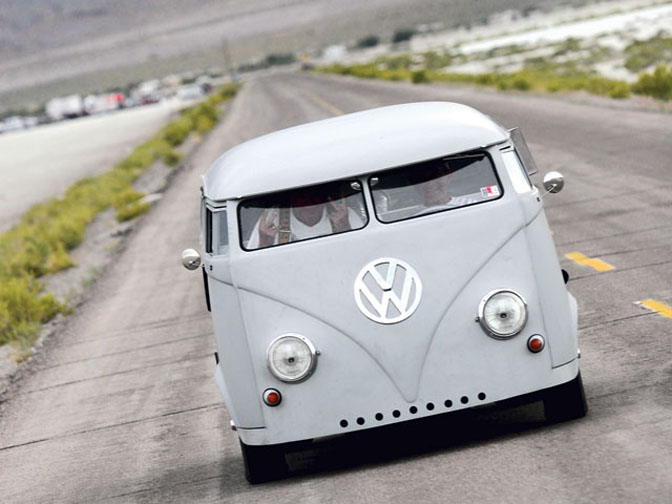 I'm sure most of your are very well versed in the different subgenres of Japanese, European and American car cultures by now, right? We spend a lot of time on the analysis and study of different types of car styles on Speedhunters. While not everyone is going to be a fan of every category we showcase, we do hope that our international focus is opening up your awareness of automotive cultures across the globe. I know I'm sure learning a lot from the Speedhunters community!
In spite of our need to find the best of the best in the most relevant auto styles around the world, every once in a while we'll uncover a car that completely destroys any attempt to categorize and classify. Ken Prather's wild VW bus is one such example.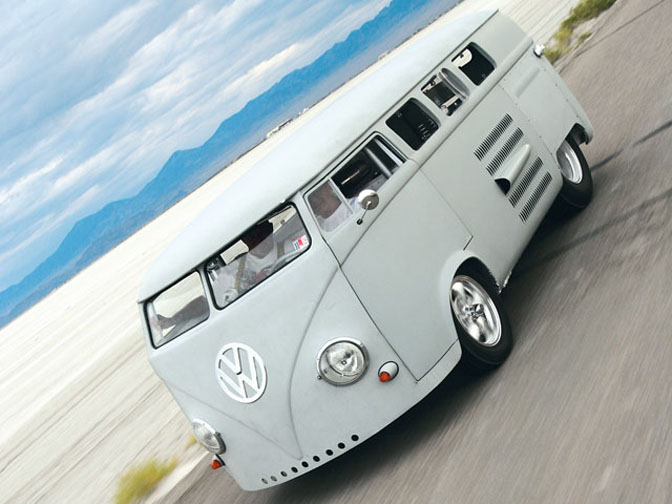 This build is part Hot Rod, part retro wheelstander, part Volksrod and perhaps even part Pro Street machine…. There is no category that it fits into completely… which is part of the fun really. This '62 Bus is all original thinking.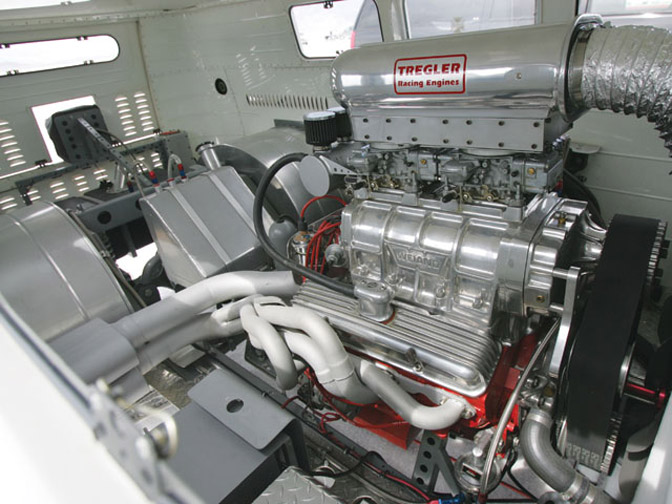 …. And here's why! At the heart of this ex-hippie mobile beats a blown 350 cubic inch Chevy V8 engine….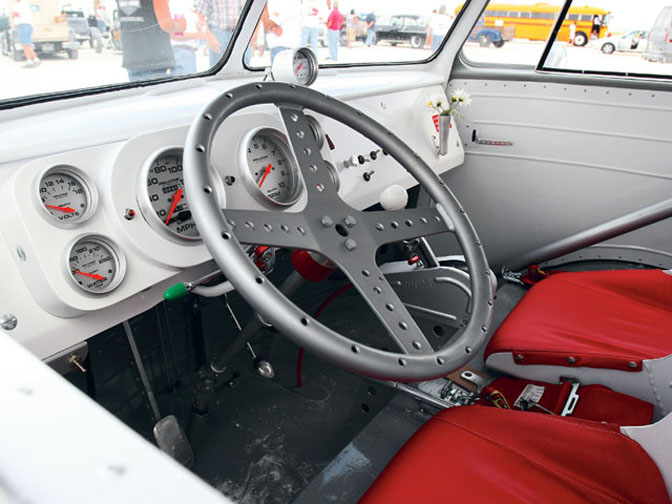 It must be quite a wild ride! I found these images at the Hot Rod Magazine website… have a look here to see the full article on the build.
:R