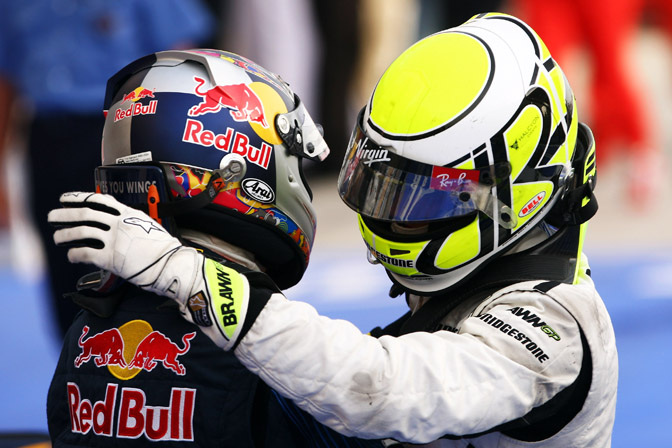 We have posted a couple of Formula 1 articles this year, so I thought it would be a good time to bring Speedhunters up to date with the fantastic achievements of the Independents in Formula One.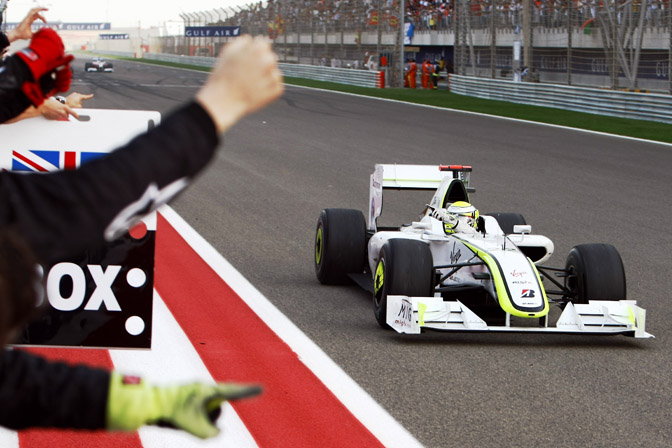 We have already had five rounds of the 2009 season, four 'fly-away' races and last weekends Spanish GP. Brawn GP's Jenson Button has won four of the races, while Red Bull's Sebastien Vettel won in China, Red Bull's first win.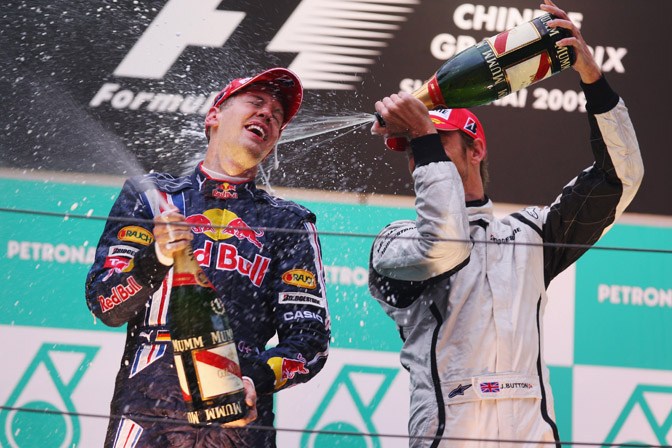 It's a remarkable achievement for the two independent teams. Fuel corrected, the Red Bull is currently faster, but good strategy and some hard driving by Jenson on Sunday resulted in another win for the new Brawn team. The manufacturer teams are making up the numbers.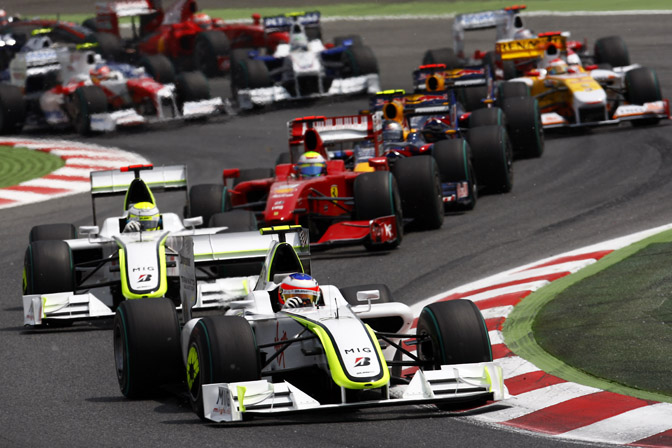 For those who don't follow Formula 1 closely, Honda decided to leave Formula 1 at the end of 2008 and put the team for sale. Just one win in Hungary in 2006 was the reward for Honda this time around. At the last minute, a Management buyout by Nick Fry and Ross Brawn resulted in a new team, 'Brawn Grand Prix'.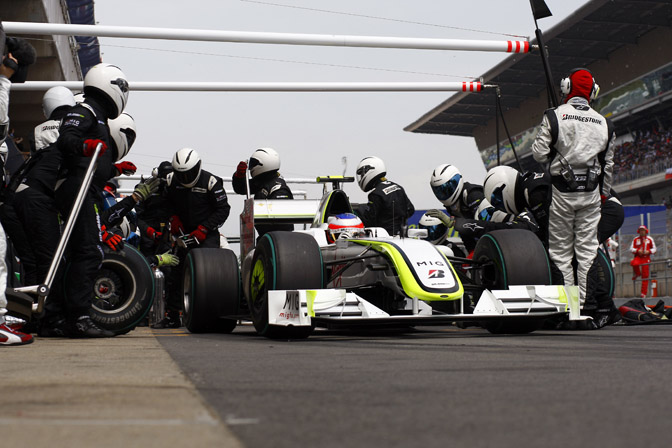 Unfortunately, a number of employees were laid off at the Brackley HQ, but the team needed to be lean as the budget was relatively small. It is rumoured some of this comes from Honda. They realised it would be cheaper than paying redundancy if the team did close.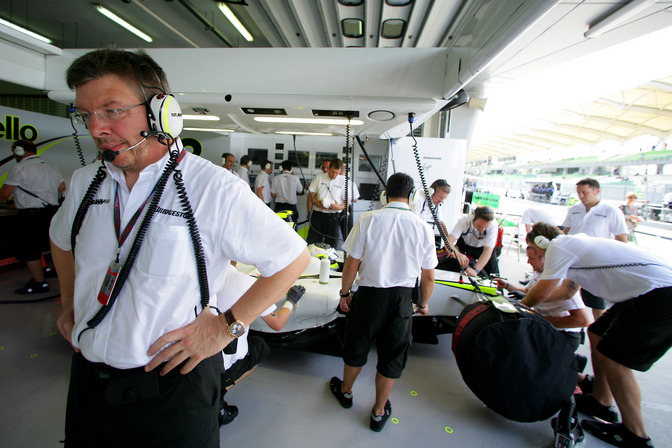 Ross Brawn had joined Honda, early in 2008 and set about leading the design of their 2009 machine very early on. Development of their appalling 2008 car was stopped, and the team are now reaping their rewards. The 2008 Championship contenders, Ferrari and McLaren were still busy trying to win the 2008 Championship as Honda were finalising their car.
With some of the biggest rule changes in the history of the sport taking place this year it was a very clever move by Honda and Ross Brawn.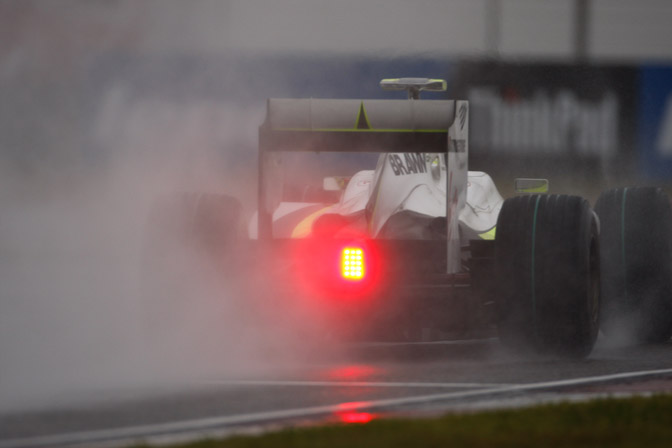 Ross's team also developed a trick diffuser. Careful analyzing of the rules allowed Brawn to design a 'double deck' diffuser. A small opening in the rear floor allows air to pass to another 'diffuser plane' using the rear crash structure, increasing the downforce. Williams and Toyota had similar designs, much to the disgust of the other teams.  This ended up in the FIA court, where the 'DDD' was declared legal.
It shows, despite the small budget, Brawn have been able to produce a much more competitive car than teams with bottomless pits of money.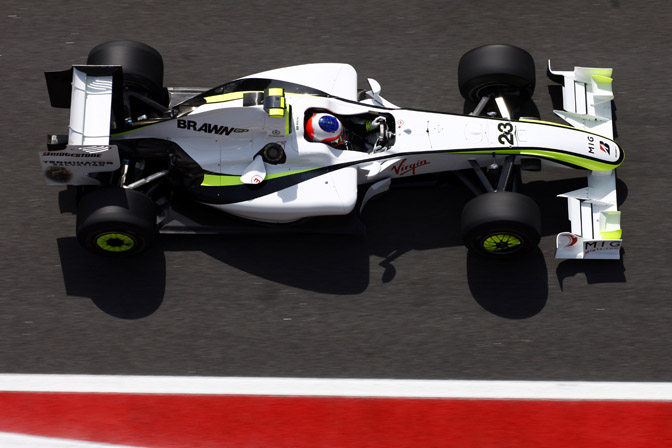 Time will tell if they can stay ahead. Budget for the season is tight.
Little known fact, Jenson and Rubens ran with the same front wings for the first four races. That's unheard of. Normally, wings are often replaced after a race weekend and teams usually have many spares. McLaren are already on their fourth design!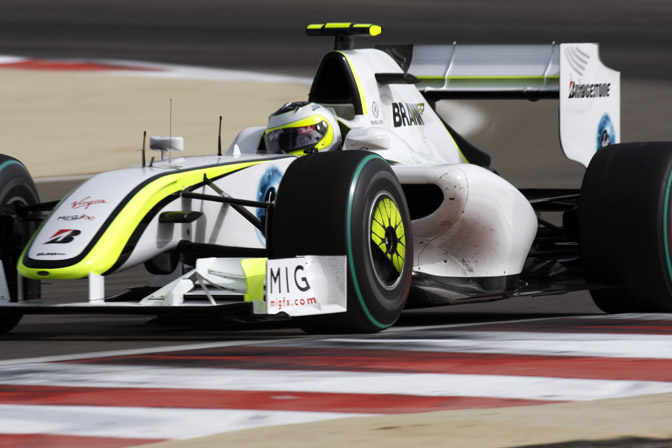 The team are also very happy with the Mercedes engine. Mercedes, with the agreement of the other teams offered (I'm sure it costs!) Brawn an engine deal at short notice. Engine manufacturers are allowed to supply two teams, with McLaren and Force India already Mercedes powered, they needed approval of the other teams.
Makes you wonder what is happening at McLaren, when the customer team is regularly up front. I wonder how long before a Mercedes Star appears on the car
Another example of looking after the team's budget, Ross Brawn flew back from Spain on Sunday night….with Easyjet!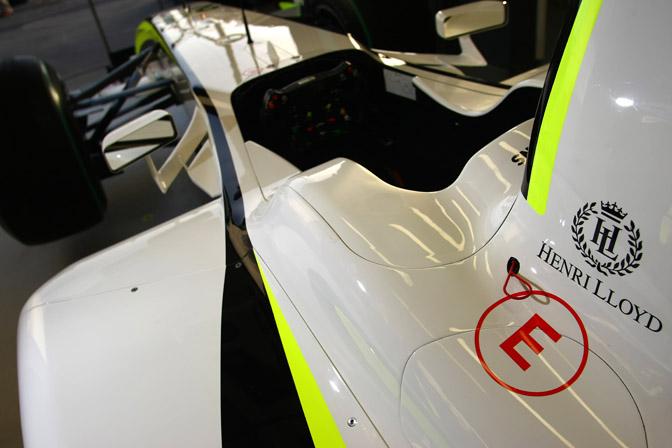 The team is looking for long term title sponsorship. Virgin are interested, but there seems to be stale-mate in the deal, hence why the car is still relatively plain despite four race wins. A number of companies are interested in title sponsorship according to Brawn director Nick Fry. They just have to agree on a figure.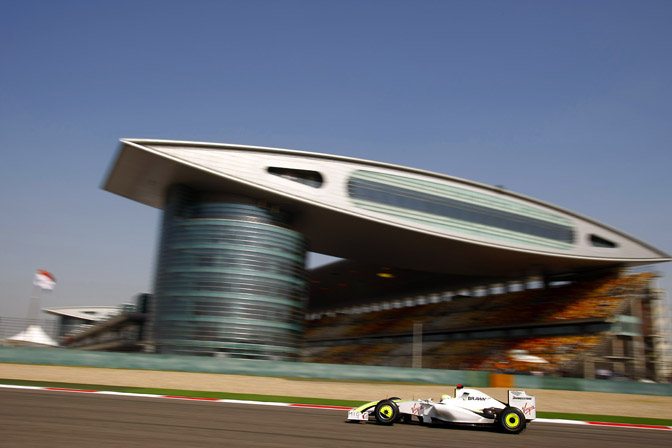 Ross Brawn has a long history of success at Ferrari, helping Michael Schumacher to multiple world titles with very clever strategy. Brawn also has a successful history with TWR Jaguar and Benetton.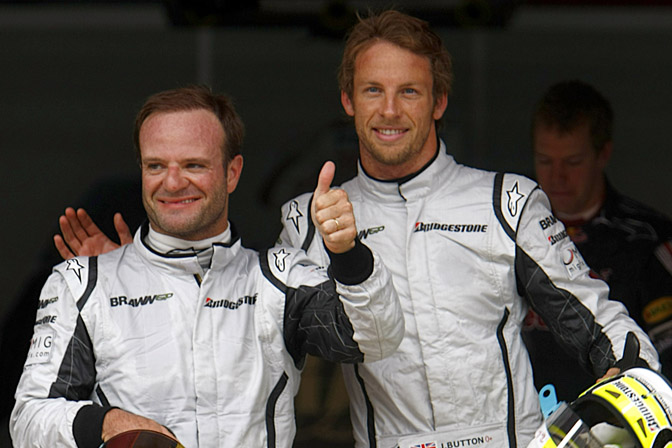 VW Camper owner (it is VAG Month!), Jenson Button and Rubens Barrichello are the team's drivers and are both capable veterans. Barrichello, the oldest driver in the field. For a while, it looked like he would be replaced by Bruno Senna (Aytron's nephew), but Brawn went for experience. Just as well really.
The star this year has been Jenson Button. 41 points from a possible 45!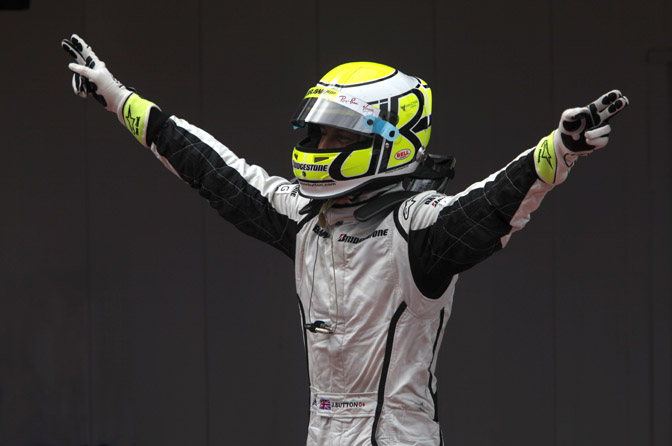 Jenson you say! Isn't he a has-been? 
Not in my book! I remember years ago, when I lived in the UK seeing him in Formula Ford and British F3. OK, he had quite a good team around him, with an ex-ADR Team Manager but won races despite a asthmatic Renault engine. Button was very impressive and this lead to tests with McLaren, Prost and Williams. 
He got his chance at Williams in 2000 before a fall-out which ended up in court. He then moved to Benetton, which morphed into Renault during the time when they were uncompetitive. After two years, Jenson wanted to escape for BAR Honda and back to court,,,and thus the early years, he seemed to be distracted by court buy-outs, fast boats, fast cars and women!
Fast forward to today and Jenson is a much more mature all-round driver. He is still silky smooth in his driving. He has always reminded me of Alain Prost. Despite a win at Hungary 2006, he has been through some tough years at Honda Racing racing hard for 15th or 16th and now knows to keep his head down and remain positive, working as a team player….Something Lewis Hamilton is (or could do with…) learning this year.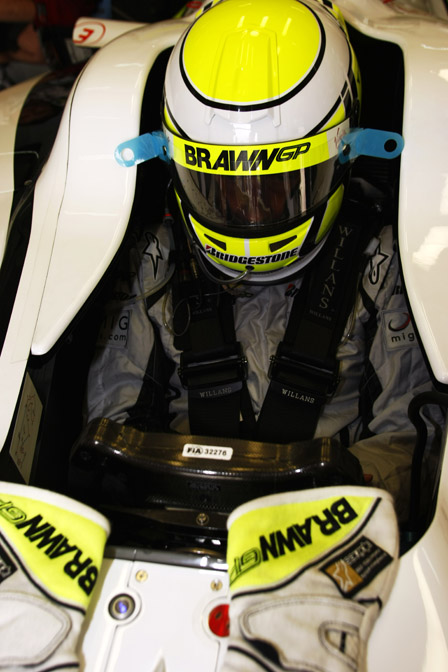 Jenson's performance this weekend was particularly impressive. On the back foot with set-up problems, he pulled out an amazing qualifying lap to get Pole, much to everyone's surprise.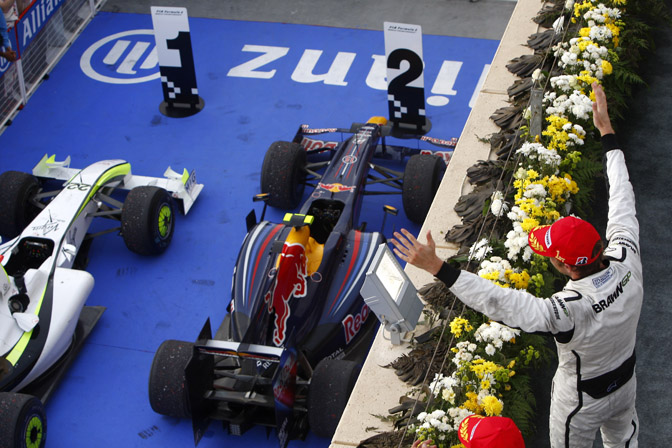 During the race, his engineer changed him from a three stop onto a two stop strategy early on, which, thanks to some very (for Jenson) hard and aggressive driving, netted him win Number Four.
Team mate Barrichello was very down beat, he couldn't work out how he didn't win! In reality, it appears his strategy wasnt changed as he would have come out behind a heavy slow Nico Rosberg. Plus his times tailed off towards the end.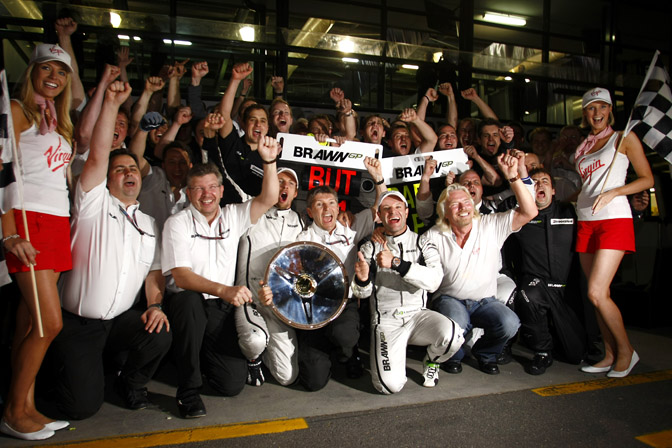 Brawn also came under pressure from Red Bull. The Red Bull RB5 is rare. Its an Adrian Newey car which is reliable. Adrians cars always push the packaging envelope and are usually quick, attractive sleek machines, but often they have reliability issues. Not this year. Not only is the car the smartest on the grid, it's also one of the quickest.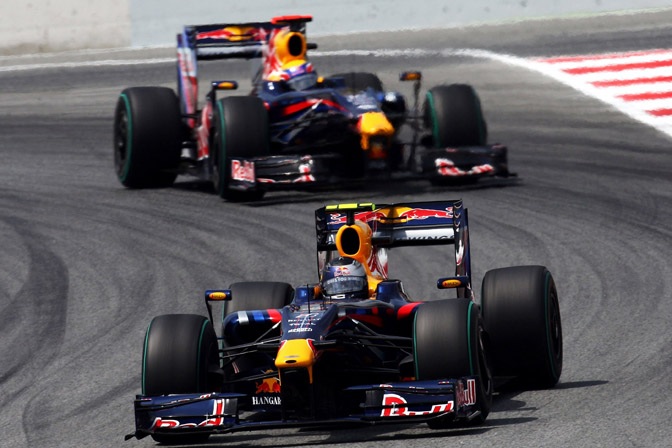 Based in Milton Keyes, UK, the Red Bull Racing F1 team was originally the Jaguar F1 team. Prior to that it was Stewart Grand Prix, fronted by Sir Jackie Stewart and his son, Paul.  Red Bull Racing is the Formula One team, powered by Renault engines, while the sister Red Bull team, Scuderia Torro Rosso (originally Minardi) run a similar car, but with Ferrari engines.
The cars are designed by a third Red Bull company, 'Red Bull Technologies', which gets around rule of more than one team using the same chassis.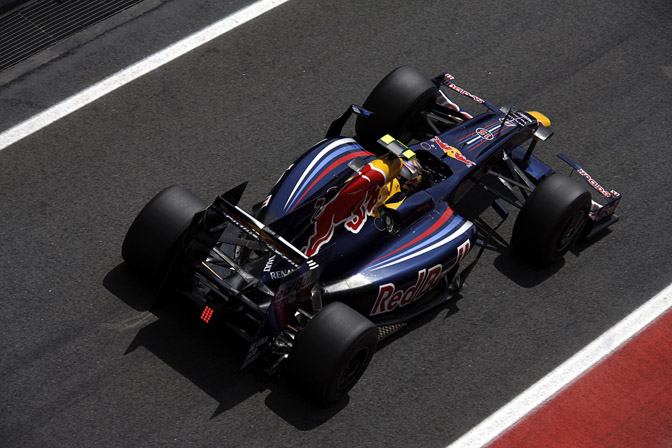 The RB5 was quick in testing and despite a mediocre performance at round one has been quick since. Aerodynamics are its ace card as its very tightly packages around the rear with very low bodywork.  This necessitates pull-rod suspension rather than the fashionable push-rod. Rear wing endplates go to the floor, extending the effect of the diffuser.
The car is the fastest without the trick diffuser, but now this device has been declared legal, all the teams, including Red Bull, are rushing to bring their own versions out. The pull-rod suspension is  compromising the DDD design on the Red Bull cars, but it should make its debut in Monaco.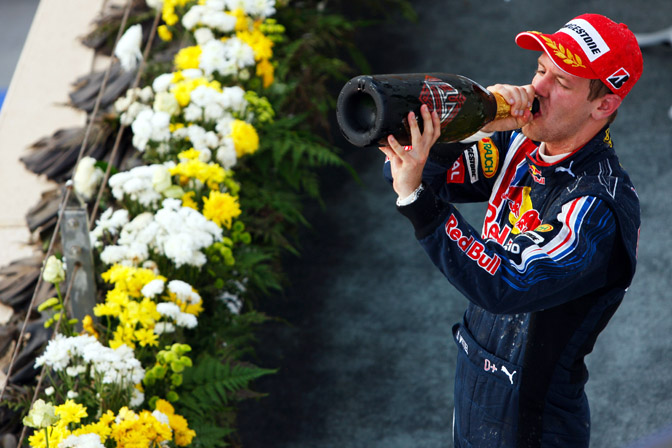 Sebastien Vettel took a lights to flag victory in the wet at Shanghai, an impressive performance, mirroring his first win with Torro Rosso at Monza in 2008.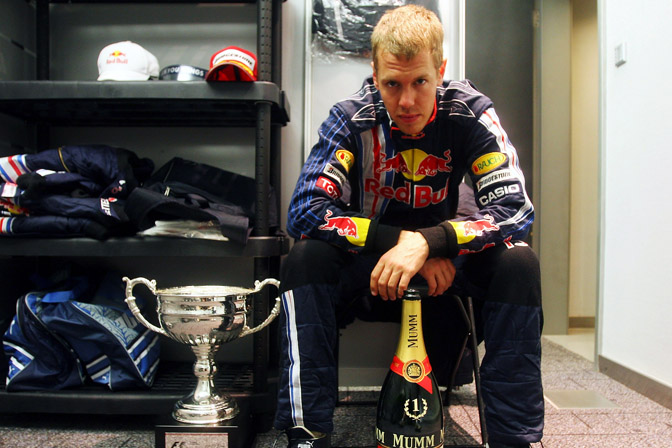 Vettel's team-mate, Australian Mark Webber, is also on top form, achieving a third position in Spain after a ballsy past past Fernando Alonso.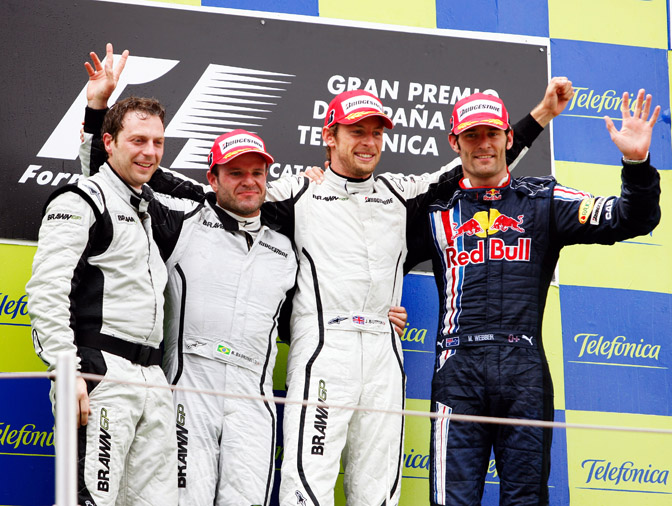 So what of the future. Teams like McLaren, BMW and Ferrari can chuck money at their problems and depending on their technical ability, some of it will stick and their cars will go quicker. Brawn doesn't have that luxury as its not swimming in cash.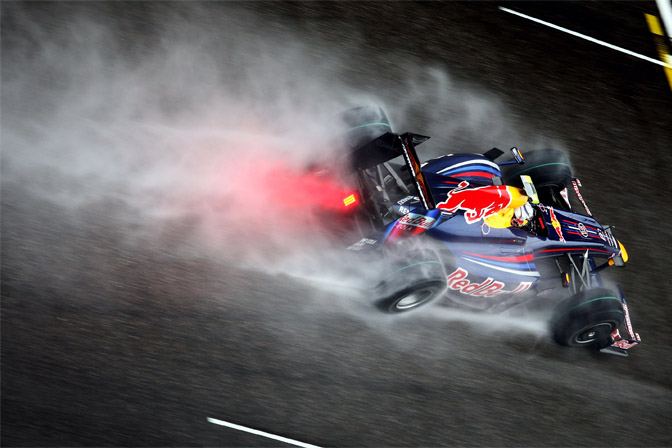 Expect the big teams to catch Red Bull and Brawn later in the season, but by that point, the drivers and constructors championships may have a sufficient lead for the Brawn and Red Bull to go for points and reliability.
At the moment, Red Bull are the main competiton to Brawn, but Vettel and Webber have been less consistant. You never know,,,, Jenson might be able to win the championship.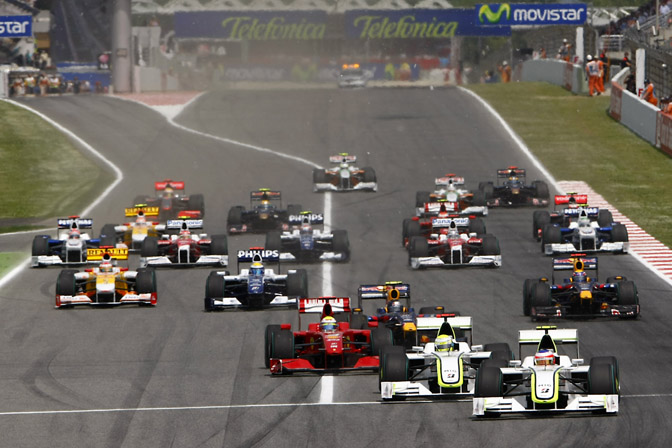 Should make for an interesting season. We will catch up on Formula One again, later in the year. Maybe by then, I will have got use to those horrible front wings….
 -Andy Blackmore
Special thanks to Brawn GP and Red Bull for images.