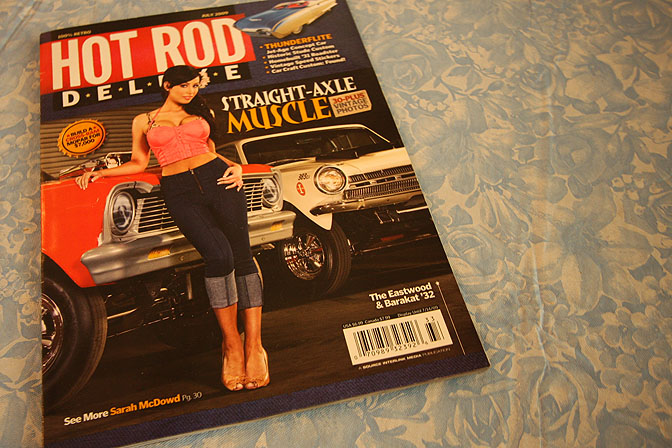 Over the past few days I've been a bit more excited than normal. The reason? I'm heading down to Santa Maria tomorrow for the 28th annual West Coast Kustoms Cruisin' Nationals, a world famous hot rod and custom car gathering that's become a California tradition. In anticipation for this event, I thought I'd post a bit about a magazine I picked up at the bookstore yesterday – Hot Rod Deluxe. The magazine is a spin off from the legendary Hot Rod Magazine, and instead of focusing on the latest trends like Hot Rod, Hot Rod Deluxe is all about hot rodding in the traditional sense.
Hot Rod Deluxe has been around for a couple years now, but it's recently been taken over by veteran writer David Freiburger who's just returned to the Hot Rod family after some time away. Unlike of the some other traditional hot rodding mags out there which focus on the "kulture" just as much the cars, Hot Rod Deluxe is all about the cars. What makes the magazine even better is that they have access to Hot Rod's vast archive of vintage photographs.
After all it's pretty tough to have a vintage-themed magazine without genuine photos from the era.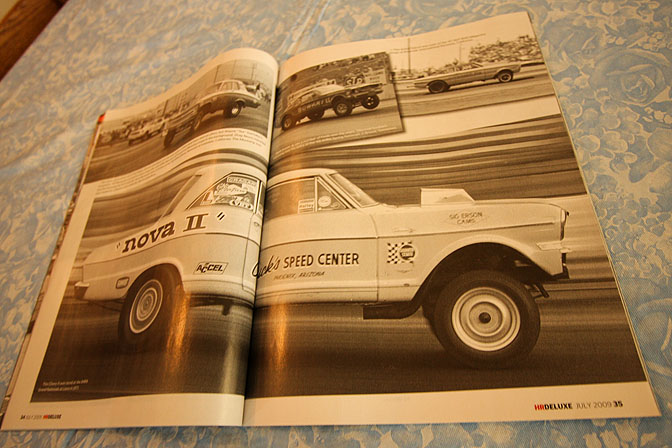 In Freiburger's editorial, he talks of expanding the "traditional" theme from it's '40s and '50s roots to include early-late '60s vehicles, particular gassers built out Novas, Darts, Falcons, Mustangs, and the like. He even mentions the idea of including early '70s street machines into the "traditional" realm. I for one agree that the fat-tired, mag-wheeled machines of the Two Lane Blacktop era deserve their place alongside pinstriped hot rods and old school show cars.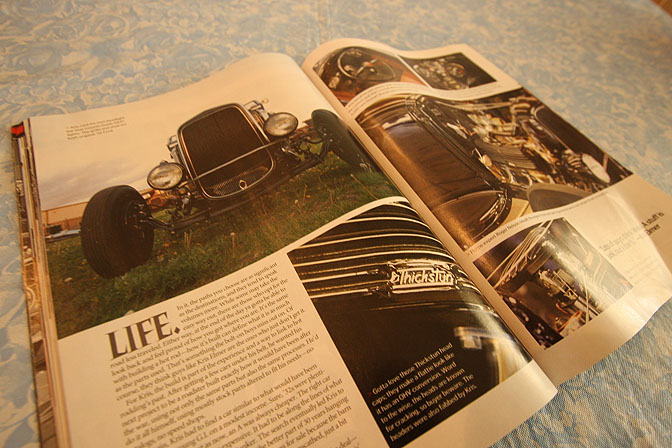 Purists need not panic though, because there's still plenty of the old hot rod stuff in the magazine, like this flathead-powered Model A Roadster built in a pure late '40s style.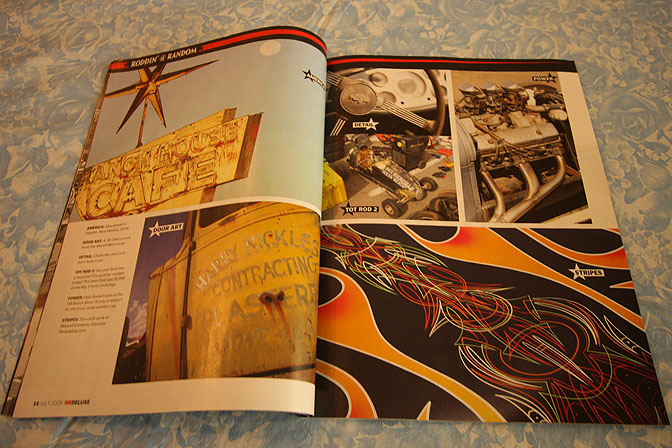 One of my favorite parts of the mag is the photo-heavy "Roddin' @ Random" section, which uses a mixture of detail shots and vignettes for a powerful visual representation of the scene.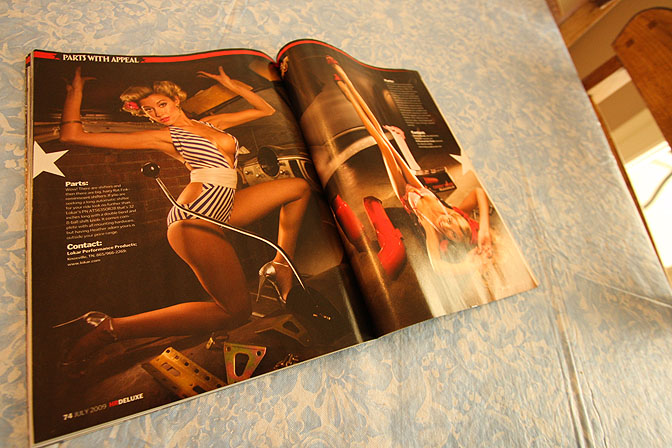 No traditional hot rodding magazine would be complete without pin-up models, and Hot Rod Deluxe delivers with several pages dedicated to them.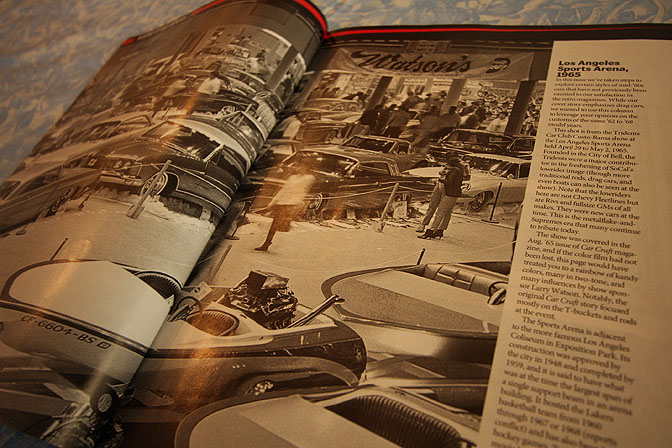 Finally, a historic photograph from an indoor car show at the Los Angeles Sports Arena in 1965 which packed custom cars, drag cars, early lowriders, and even customized boats under one roof. This is just one small slice of the nostalgic goodness that can be found in the pages of Hot Rod Deluxe.
Do yourself a favor and go support Hot Rod Deluxe (and Hot Rod Magazine in general) by picking up a copy of this mag. It's one of the best American car magazines I've seen in a long time.
-Mike Garrett