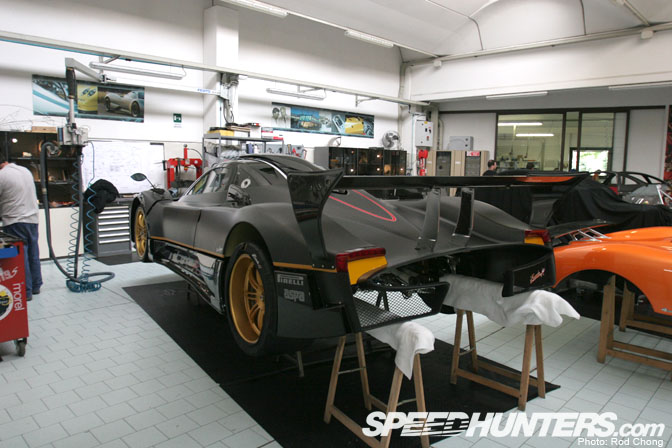 I like to think of life as a spiral…. As you journey down your individual path, things are always shifting and changing all around you. Now, I firmly believe that if you are a focused person and committed to personal growth, this sea of change will be a progression….  and for me, this progression is never linear… there are always ebbs and flows that form a bit of a cycle. Sometimes there are moments of quiet and reflection, and other times events are coming at you fast and strong. These are all points on this figurative life spiral, if you will – neither is really better or worse than the other, but certainly some moments are more exciting than others.
Right now my life spiral is at a point that I'd definitely call exciting!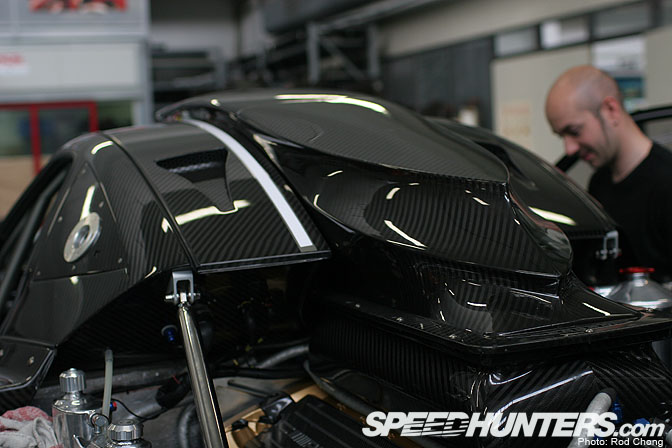 Those of you who follow us on Facebook and Twitter will now know that Japan-based Speedhunter Dino Dalle Carbonare and I are on a pretty fast-paced Speedhunting trip in Italy right now.The trip started out as a last minute shoot as part of the Need for Speed Driver Films project… we're going to be collaborating with Maserati to shoot their MC12 race car at the FIA GT race at Adria Circuit this weekend….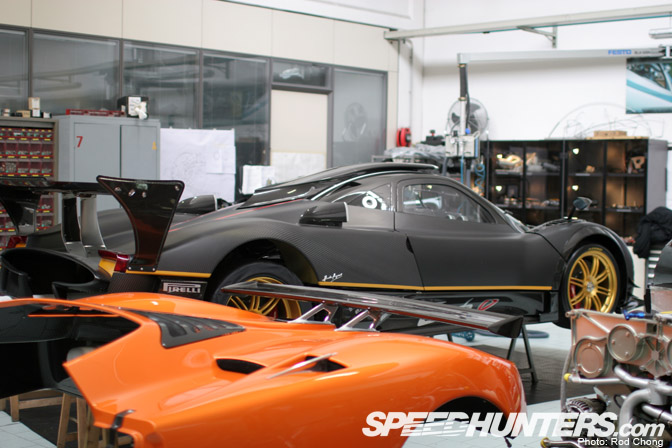 So I thought to myself…. since we are going to be taking the trouble to fly out to this race at Adria circuit in Italy, wouldn't it be a good idea to do a bit of Speedhunting in this amazing land of exotic cars? Need for Speed is good friends with Lamborghini and Pagani, so why not swing by to check out their setups?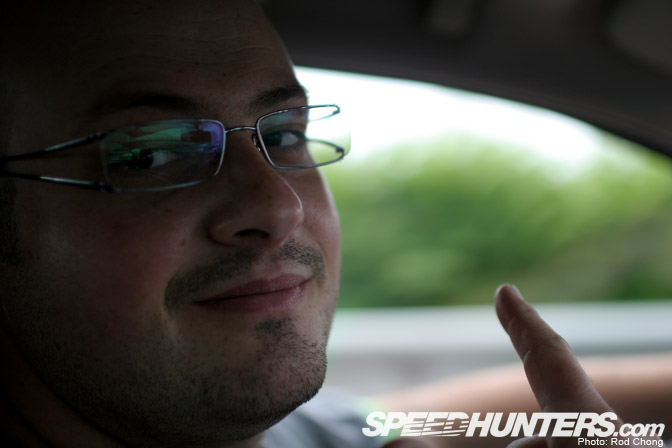 A few emails to Speedhunter Dino Dalle Carbonare netted out an ideal travel partner through Italy… a bit of planning with the Need for Speed production and car licensing teams and… voilà, the trip and appointments with Pagani and Lamborghini were set.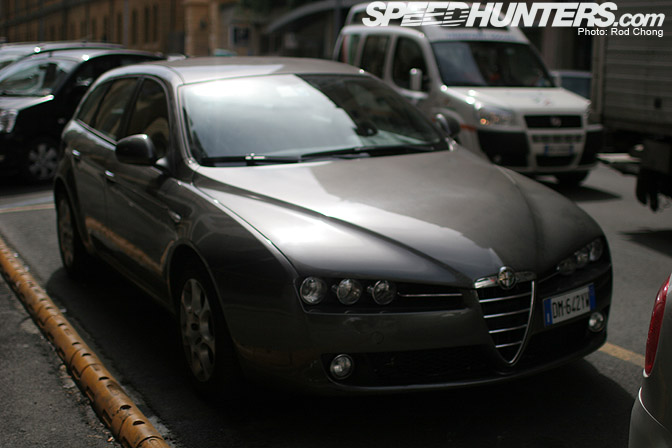 I met Dino in Venice a few days ago and we rented this Alfa Romeo diesel wagon… While it looks pretty sexy, this is a pretty basic car… nonetheless, it cruises well and easily lugs around our all our camera gear.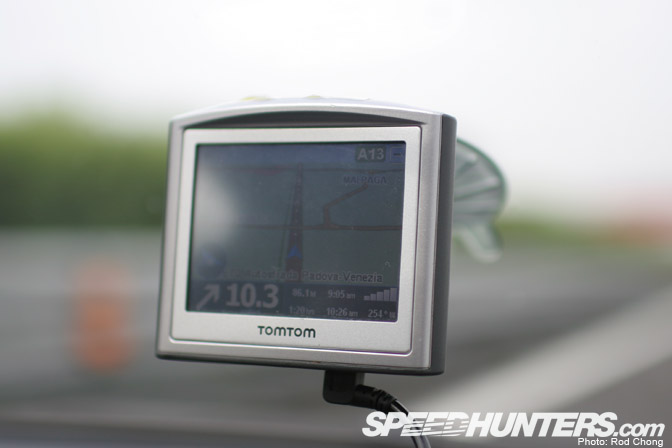 A Tom Tom is also a great travel companion… It takes a lot of stress out of navigation… especially in foreign countries.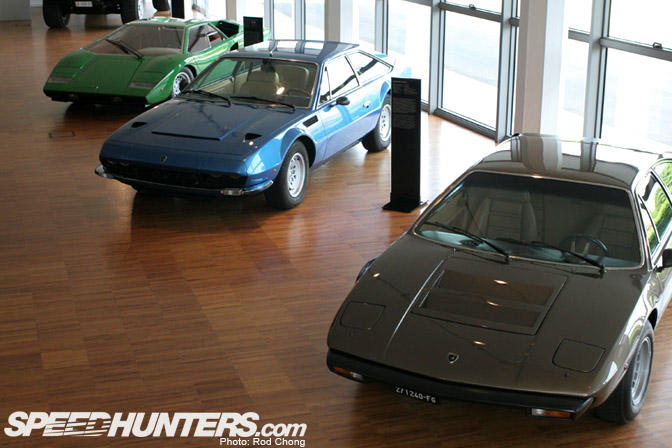 So the first appointment was to shoot the Lamborghini Museum… this fits into the VAG month theme doesn't it? Sorta?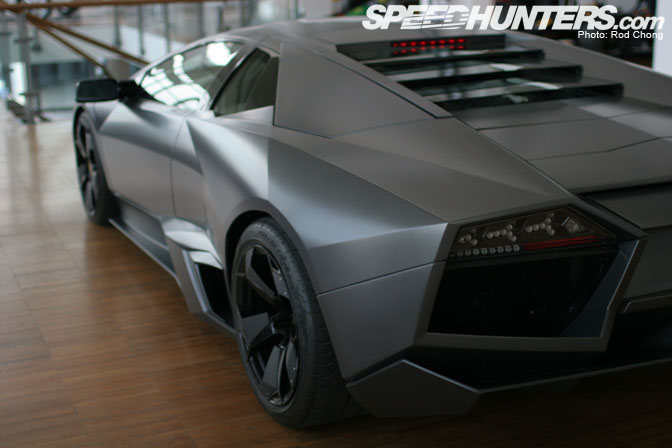 While Dino shot the musuem I spent a lot time photographing every detail of the Reventon… I literally could spend hours appreciating the surfacing and contour lines on this car.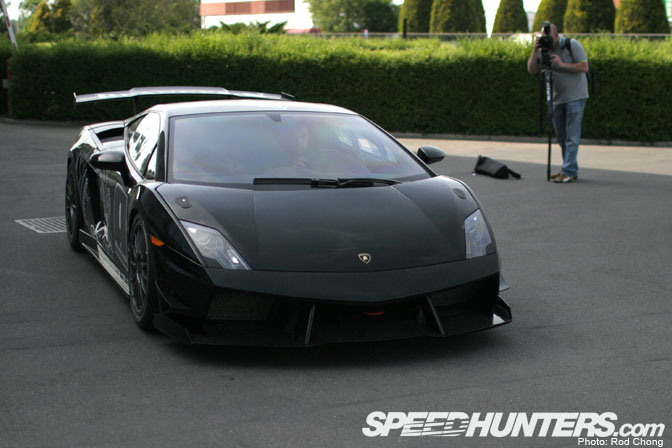 It's funny that if when you spent time at these exotic car factories you are bound to see some wild machines driving around…. Both Dino and I grabbed shots of this Gallardo race car as it flashed past the front of the Lamborghini head offices.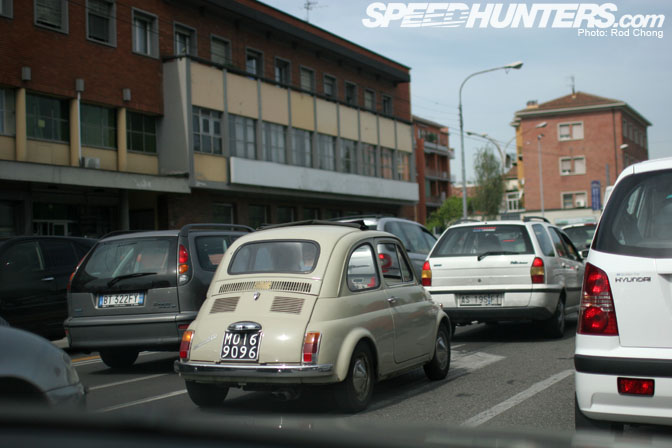 I love Fiat 500s!… you see them everywhere in Italy… both the old and new models….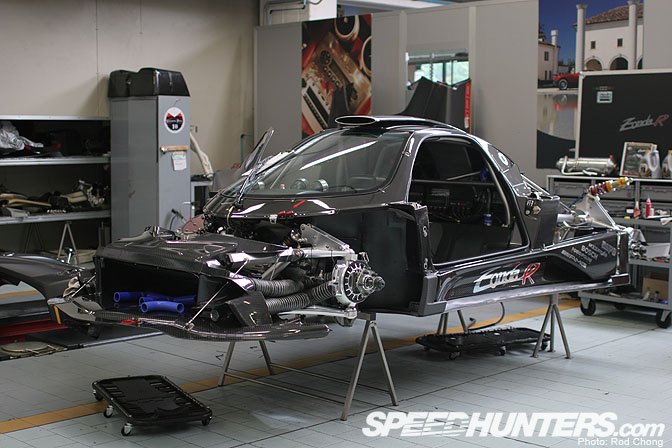 Am I in a dream?….. We spent a good four hours yesterday morning shooting at the Pagani factory….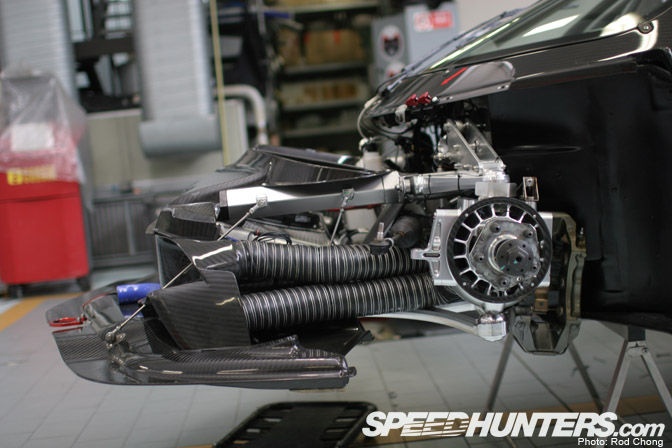 I was astounded just how open they were to us shooting practically everything in the factory…. this is Zonda R chassis number one, undergoing some final development tuning.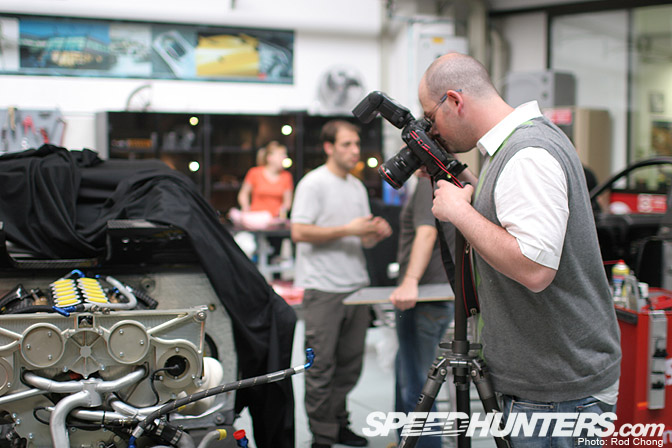 Dino at work in the Pagani factory.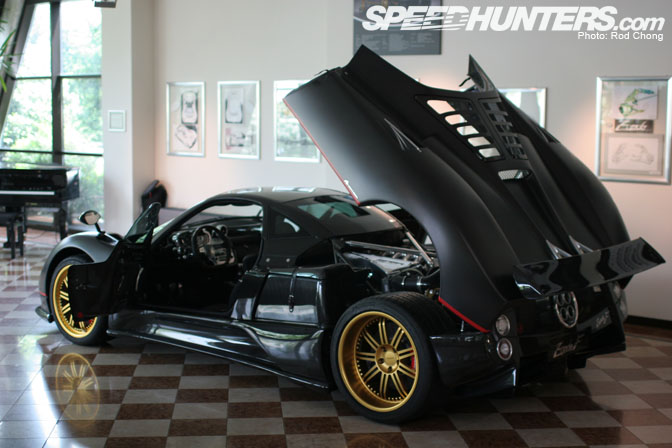 These are really incredible cars… this Zonda F was about to be delivered to a customer in Hong Kong.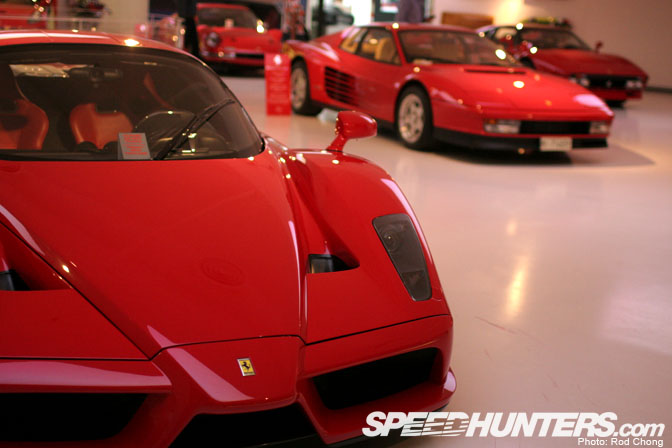 Although we didn't arrange anything official with Ferrari, Dino and I decided to quickly pop over to their museum in Maranello and shot it as normal paying visitors.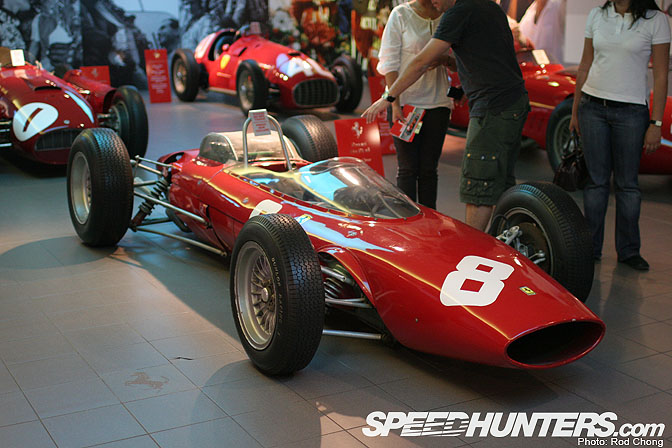 It was nice to see so many Ferrari F1 cars in one spot but I was left wanting for more…. I suppose the Pagani visit was hard to top!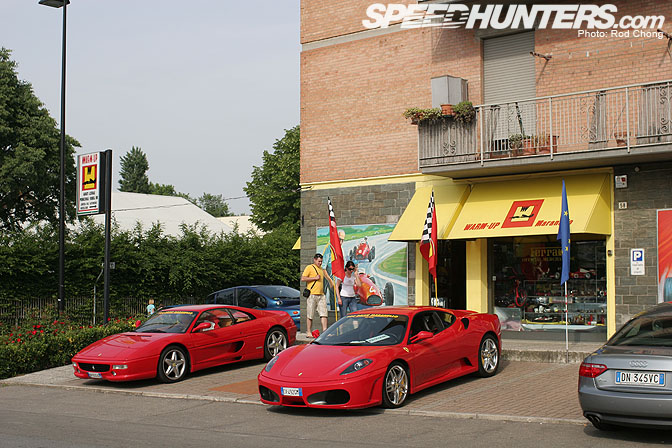 The final stop of the day yesterday was this model shop: Warm Up.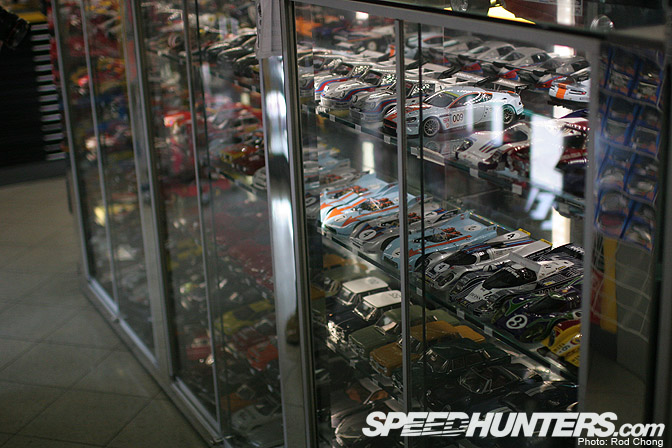 Warm Up is one of the better automobilia shops I've had the pleasure of visiting…. These are always dangerous places for me, but I managed to escape without buying anything!
It's been an incredible two days, but this trip is still quite young…. Tomorrow we are heading over to Adria Circuit to get ready for our film project collaboration with Maserati, Vitaphone Racing and the FIA GT race series.
Wow….. Italian car culture is quite something isn't it? Surely this is automotive nirvana?
So, since next month's focus is Exotics & Luxury machines, we'll dive into detail with a lot of these stories then….
Talk soon…
:Rod