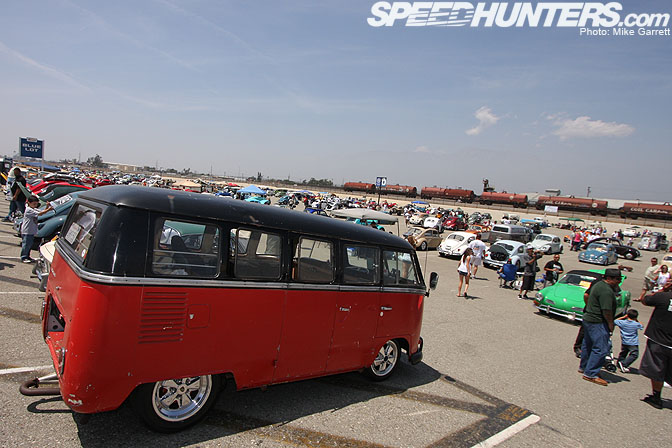 In case you haven't got your fix of Cal-Lookers, Volksrods, rat VW's, drag cars, and others – here's some more photos from last Sunday's Bug-In 34 at Autoclub Speedway in Fontana.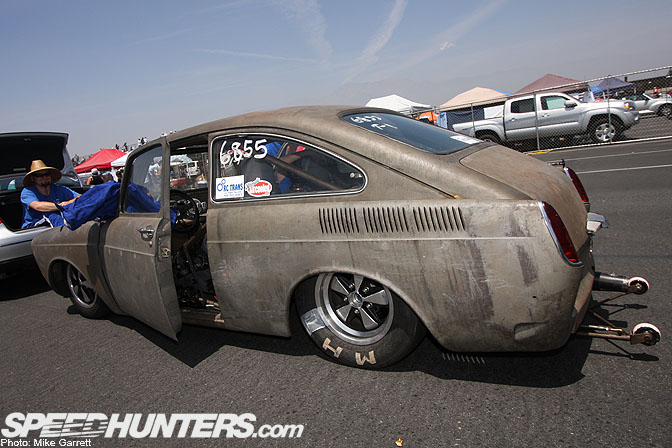 I knew that the rusted/bare metal look was popular among aircooled cruisers and show cars, but I was surprised to find several drag cars at Bug-In that were also done in this style. This bitchin' Type III Fastback was one of them.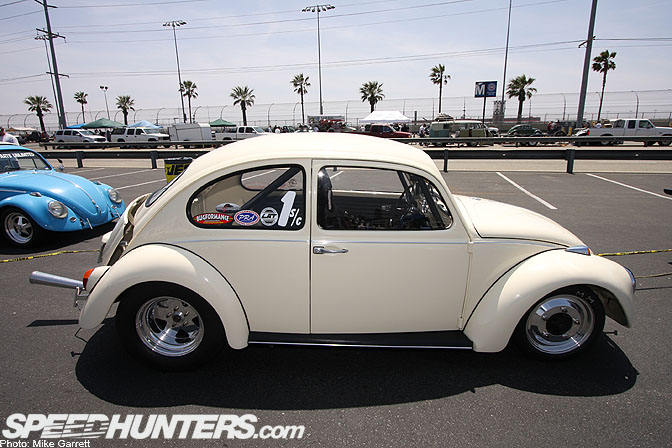 A clean example of a traditional drag Bug complete with a "stinger" exhaust pipe popping out the back. Anyone who's ever owned a stinger-equipped VW will tell stories of painfully bumping their legs against the burning hot tail pipe…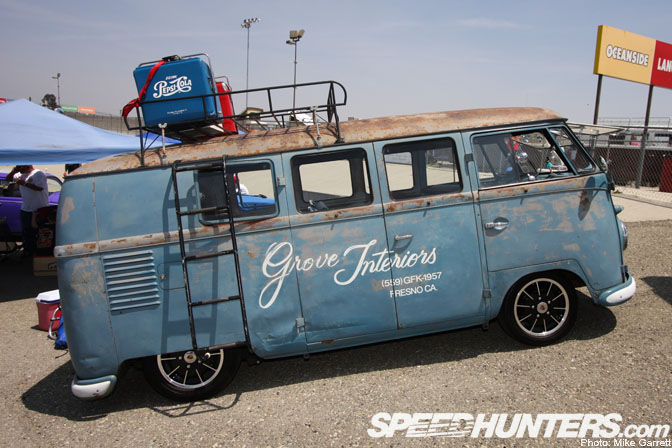 I was proud to see this cool-looking Bus representing the Fresno area, my hometown.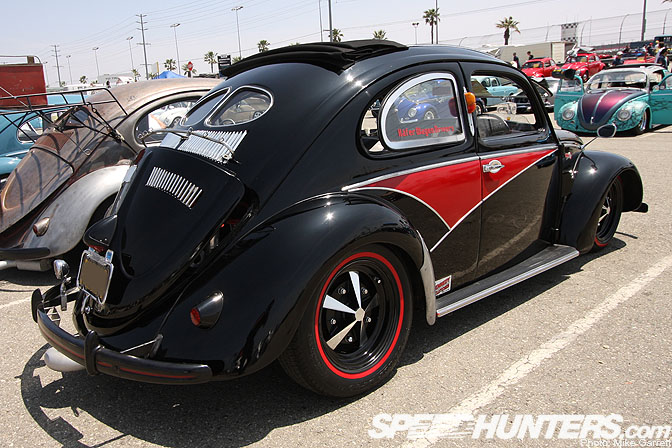 Somebody requested another photo of this black and red split window.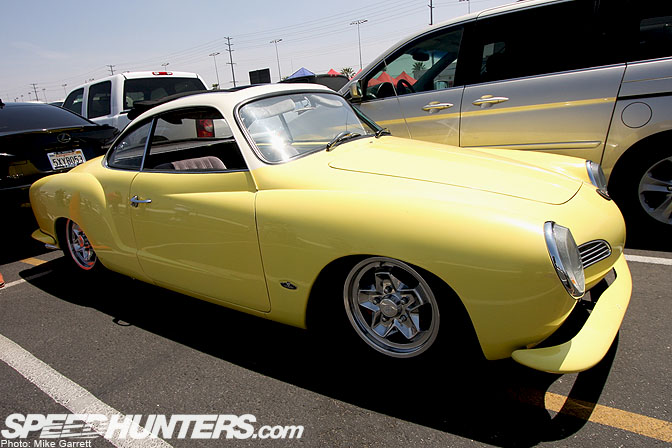 Spotted this nice looking Karmann Ghia in the parking lot wearing a set of polished "cookie cutter" wheels.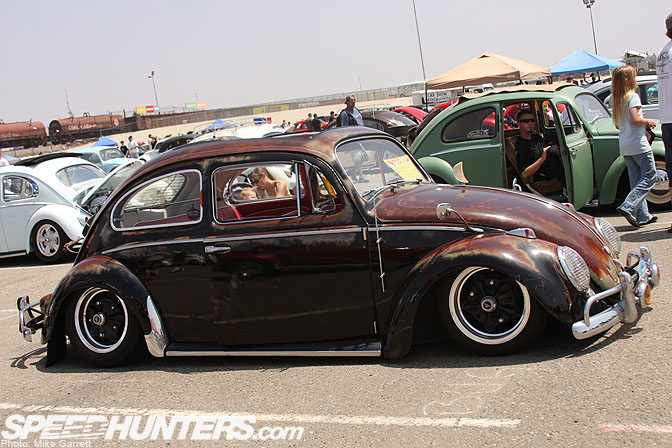 This slammed Bug put a new twist on the rusted look…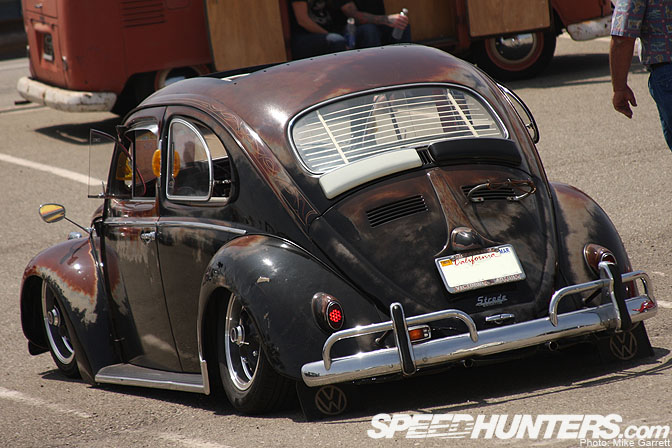 I'm not sure if the rust was real or not, but the entire was car was shot in clear coat for a strange "glossy rust" look. If you look closely you can also see some subtle pinstriping along the roofline.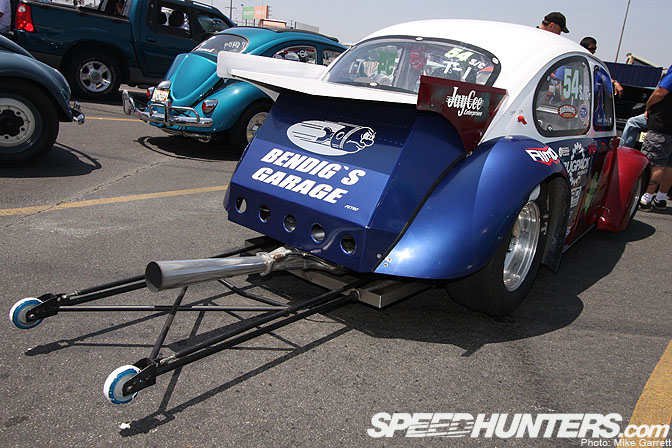 A fine example of a full competition-spec VW drag car. These cars are capable of some incredibly fast ET's.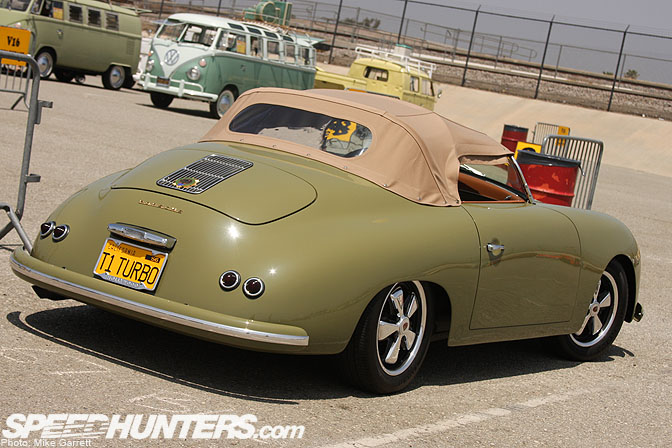 I'm assuming this Porsche Speedster is a replica, but it still looked beautiful. Perhaps the license plate is hinting at what's under the deck lid?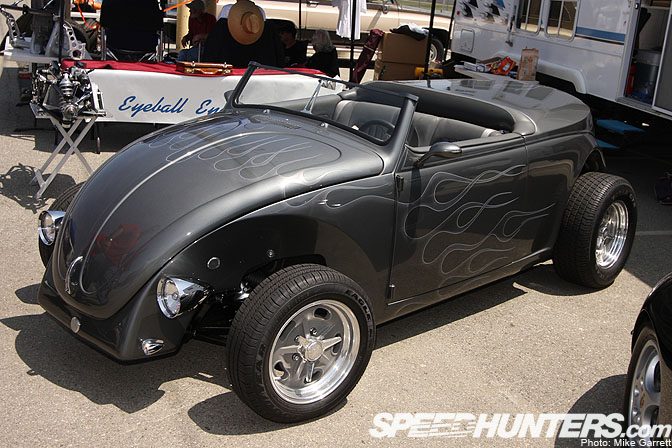 This Volksrod roadster was done in a more contemporary street rod style. What do you think?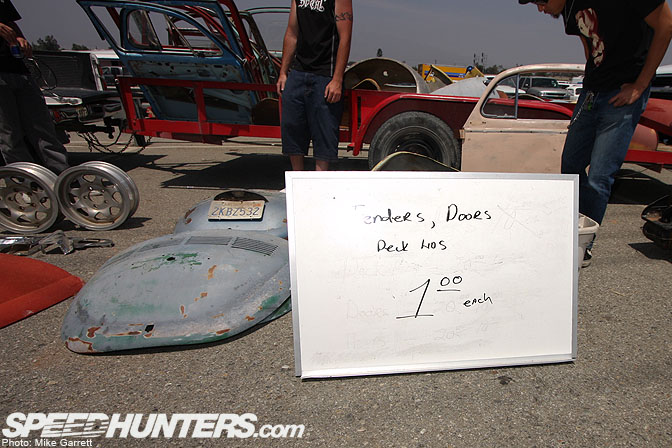 When it comes to bang for the buck project cars, you can't beat an aircooled Beetle. Fenders, doors, or deck lids – all for just a buck.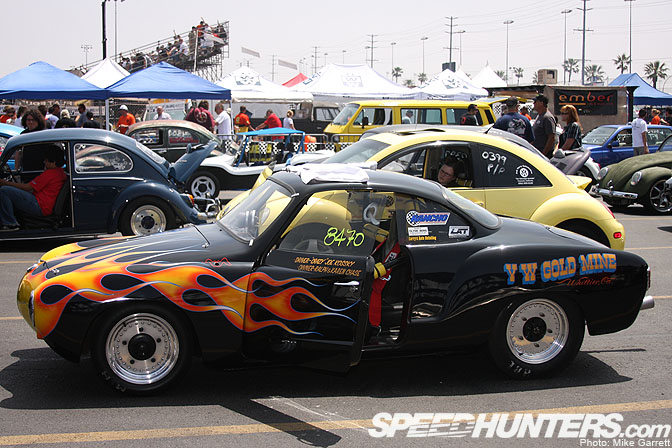 Another Ghia, this one a drag car.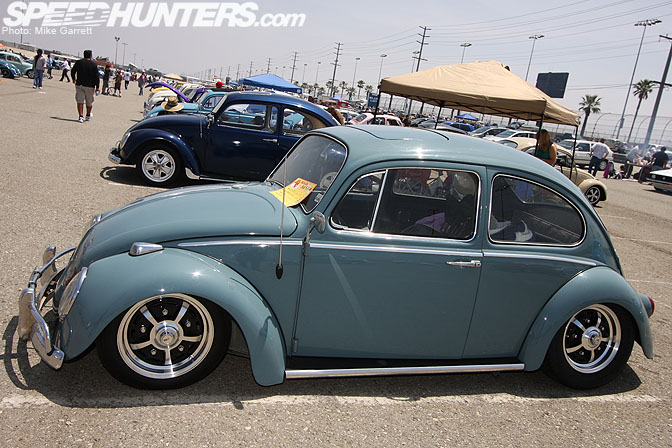 Every part of this Bug is appealing. The color, the wheels, the stance, and so forth.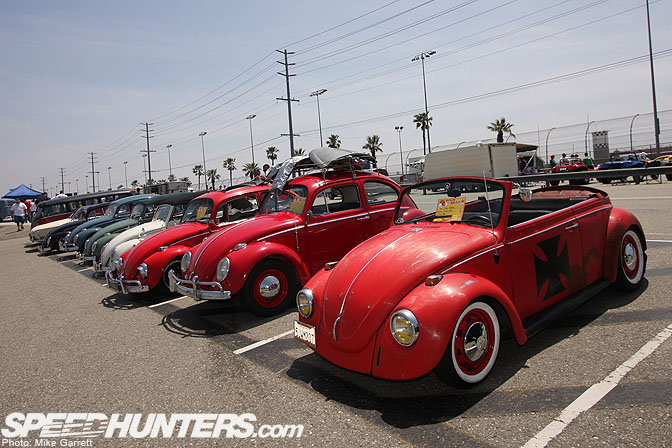 I think car enthusiasts owe it to themselves to get out to a vintage VW gathering like Bug-In sometime. Not only will you see some kick-ass cars, but you'll be experiencing an important and on-going chapter of automotive history.
-Mike Garrett