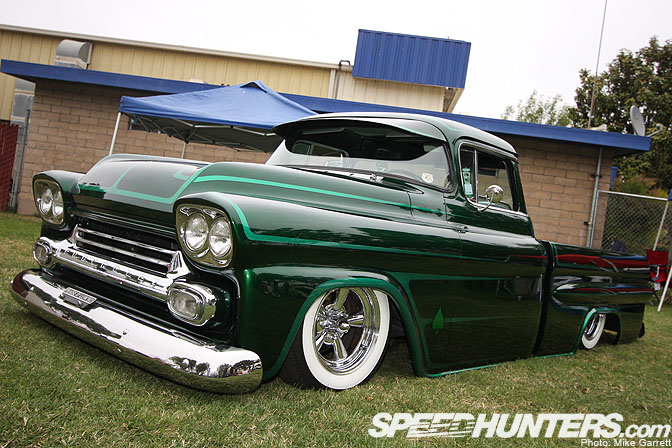 Outside of the occasional Nissan Sunny truck or Silvia conversion, you don't see too many pickups here on Speedhunters. There's a good reason for that, as trucks usually fall a bit outside of our focus. However, a good number of the vehicles at the 2009 Cruisin' Nationals were pickup trucks, and to overlook them would be to ignore an important and fast growing part of the rod and custom scene. Even if you aren't big on pickups, after looking at this gallery I think you'll agree with me that these haulers are just as cool, if not cooler than the cars you saw earlier.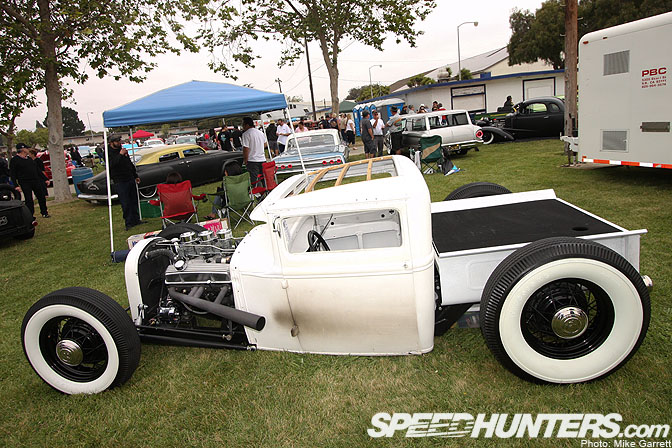 Essentially, you can take any of the styles seen on the cars and apply them to a truck. The trucks at the show ranged from the traditional look of this exhaust-stained rod to the early '60s look seen on the Chevy in the opening photo.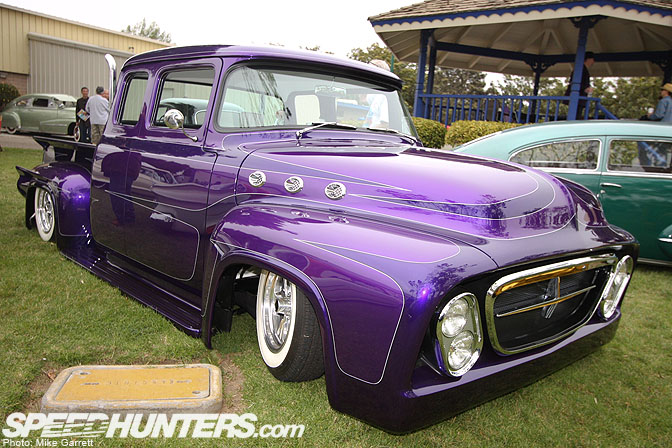 Remember the green '61 Chrysler I posted earlier? This Ford F100 is sporting the the same front end, as well as Buck style portholes on the hood. Also, check out the "smokestacks" in the bed.
Other trucks at the show couldn't even be placed into a genre. For example, this crazy Ford-based rod project.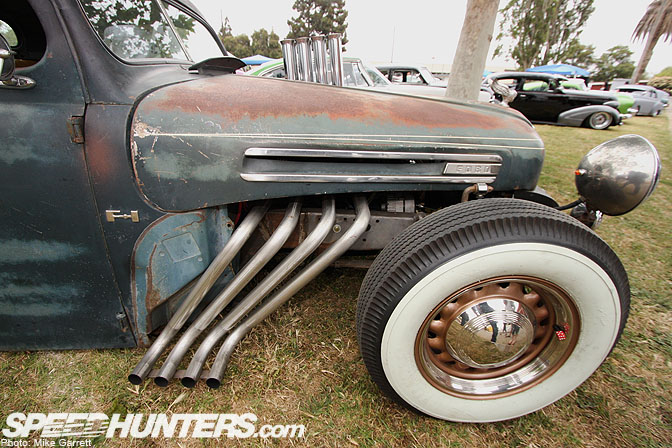 The one-off headers were just one of the many creative elements of this truck. Also note the giant stacks popping through the hood.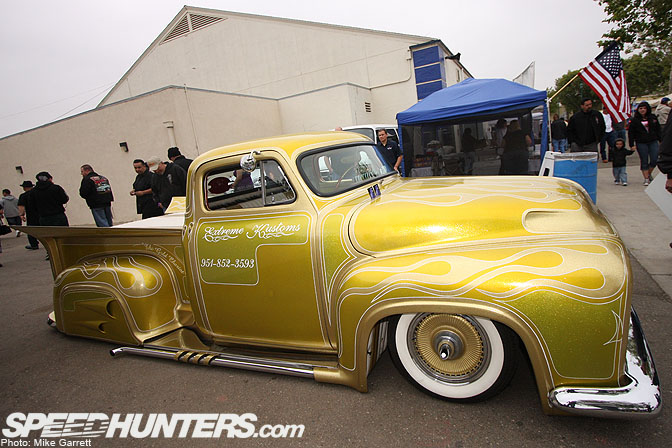 Just as wild was this chopped, slammed, and skirted Ford. Somebody put an incredible amount of work into this truck.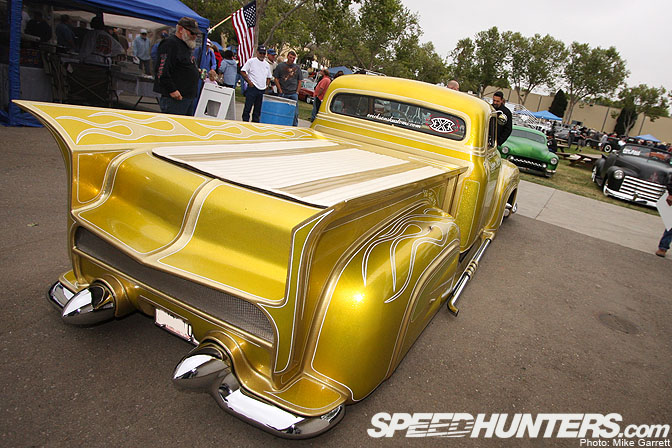 The rear end was equally customized, with a set of giant fins and a bumper that was obviously taken from a different type of car. I'm not even sure if people customized trucks like this "back in the day", but it's so cool and unique that it doesn't even matter.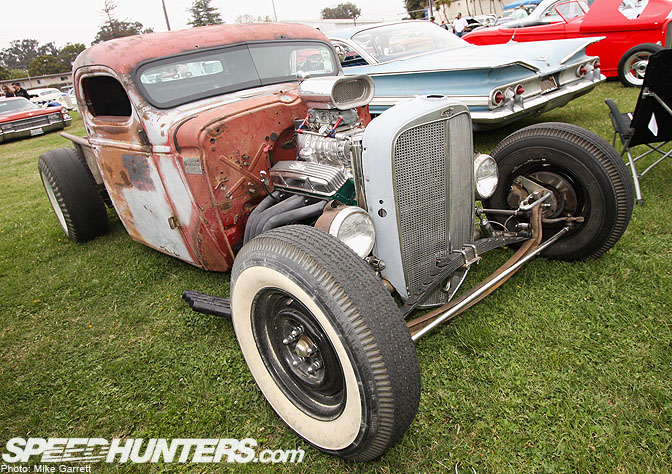 A lot of these trucks (and cars) aren't built for speed, but I'm guessing that blower makes it pretty easy for this guy to keep up with traffic on the freeway.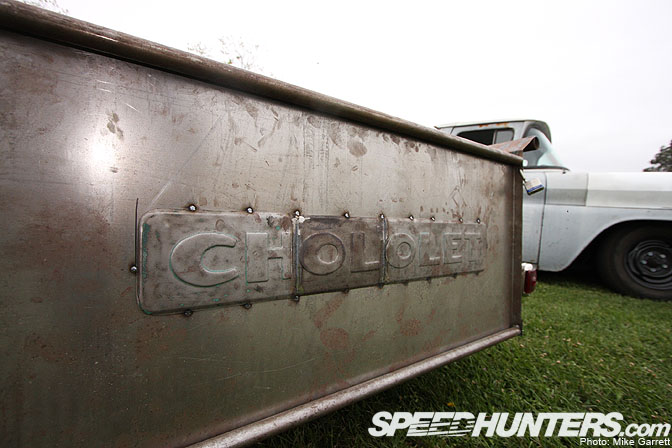 This is the tailgate of the same truck….haha.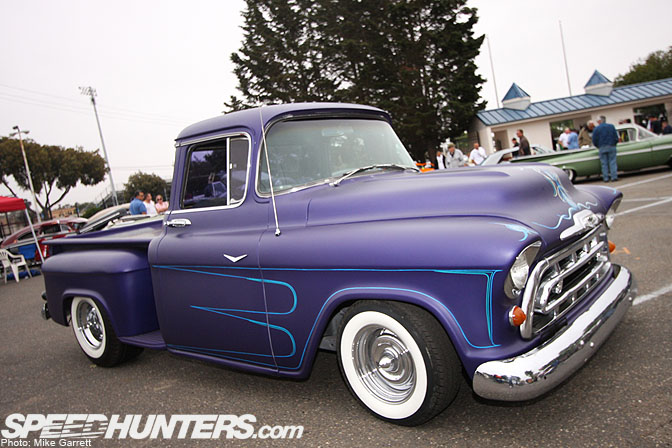 It's hard to call anything that's purple with blue pinstripes "conservative", but compared to most of the other trucks at the show, this Chevy was.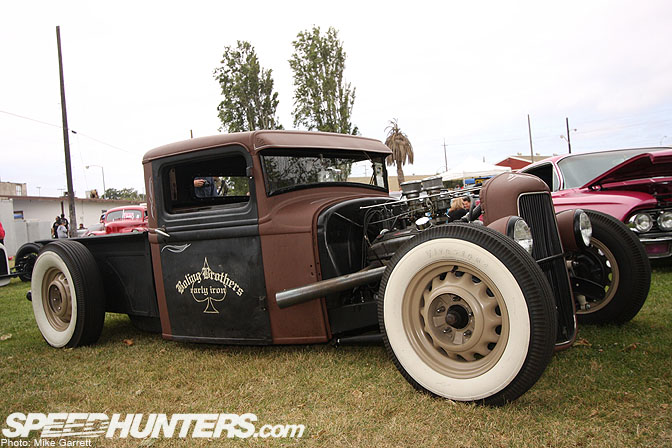 I can't even imagine how fun it'd be to cruise down the highway in something like this. Compared to the attention you'd get in this bad boy, a red Ferrari might as well be beige Camry.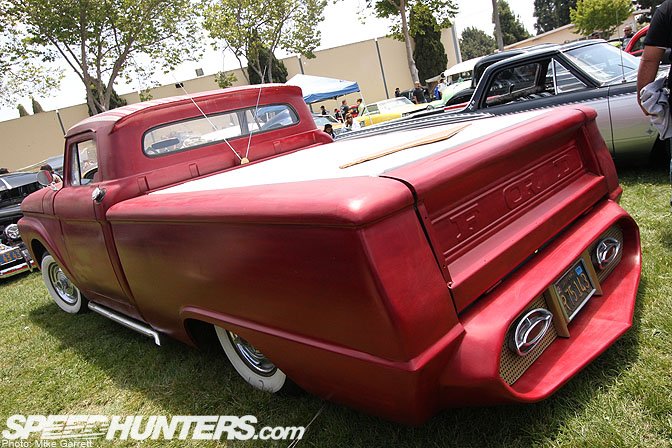 Here's another Ford done in that over-the-top '60s custom style. It even had an old school television mounted in the cab. You can see the rabbit ears there on the bed…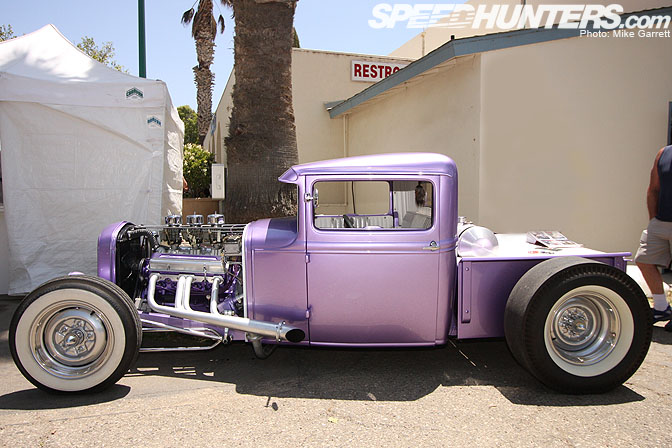 This little purple truck looks poised for a run down the dragstrip with its slicks mounted up out back. Don't you think this looks like something you'd see in one of those cool hot rod or surfing flicks from the late '50s or early '60s?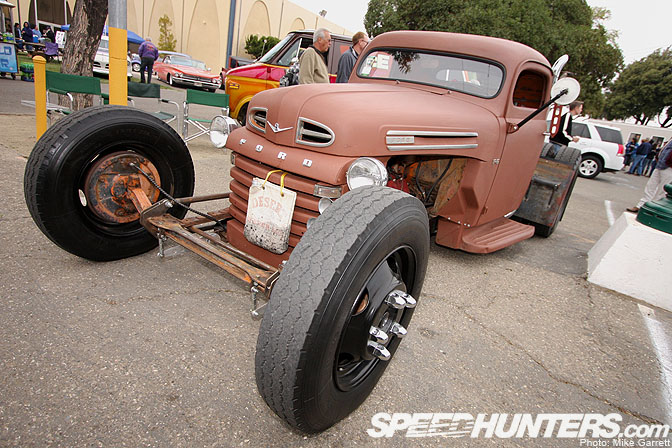 This insane flathead-powered monster machine looks it was ripped straight from the pages of young boy's sketchbook. Seriously, how can you not get a big grin on your face when you see something like this?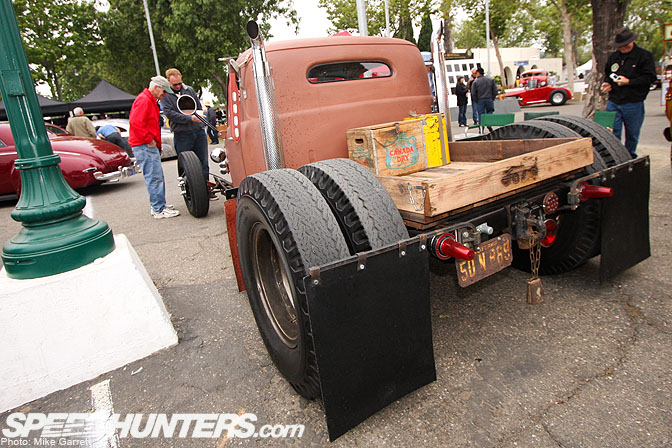 To whoever built this thing – thank you for making me feel like I was eight years old again.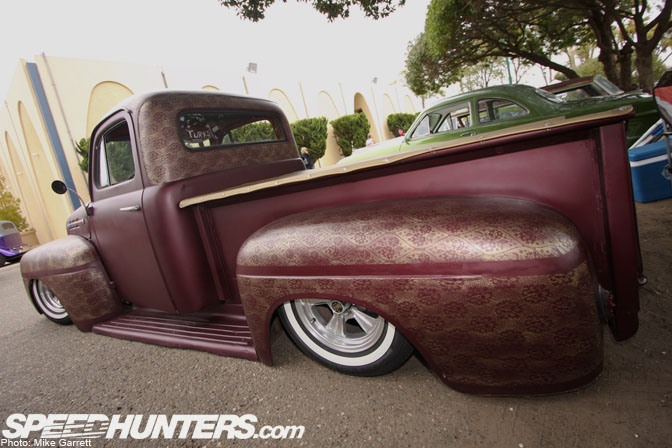 I remember seeing this uniquely decorated truck in Antonio's coverage of the Mooneyes show last year, but it was nice to see it in person.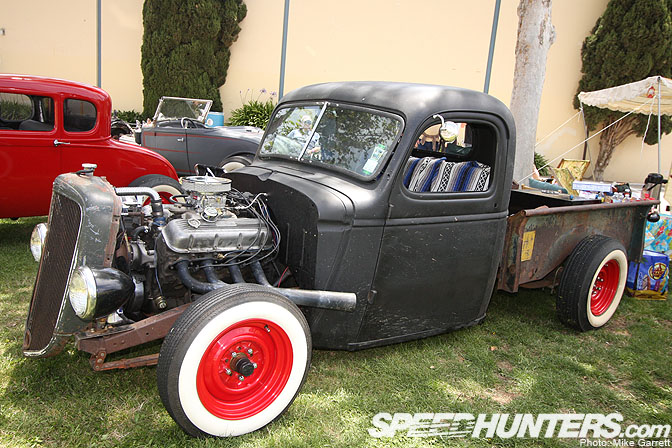 It looks like a few different trucks may have donated parts to this project.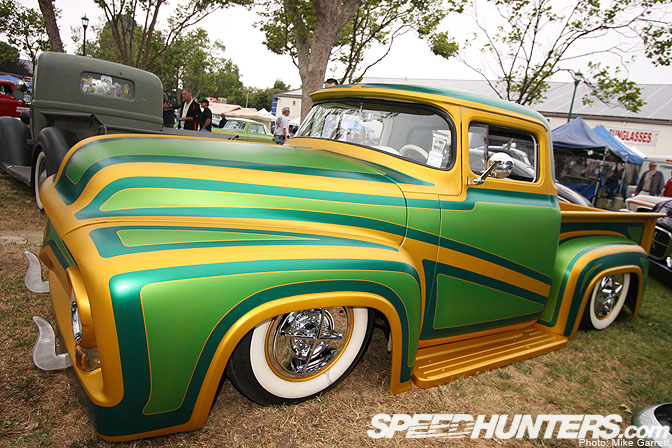 Finally, another one of my favorites from the show – a Ford F100 covered in some incredible semi-gloss graphics. Everything about this truck was just bitchin'.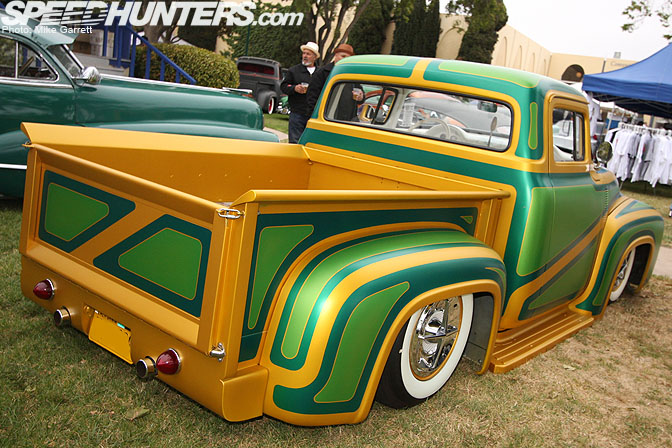 So what do you think? Should we should rename the site Truckhunters.com?
-Mike Garrett